RESEARCH GENEVA AUTO SHOW BY YEAR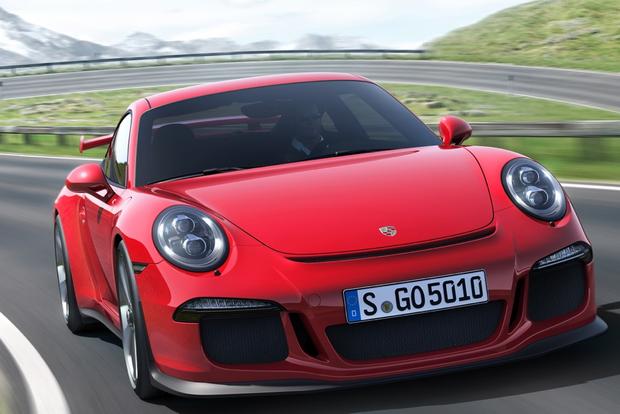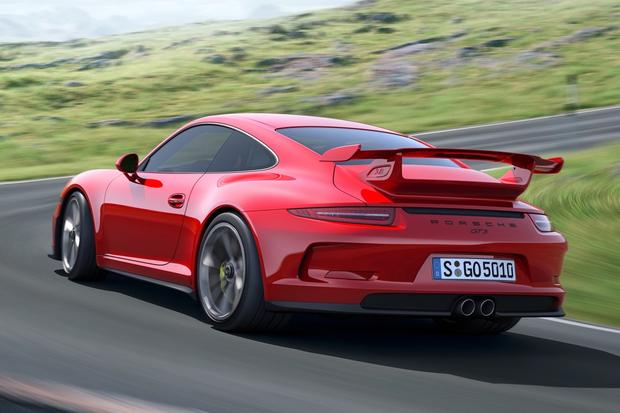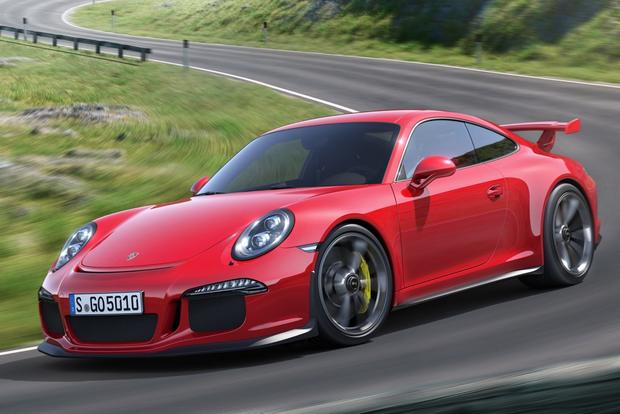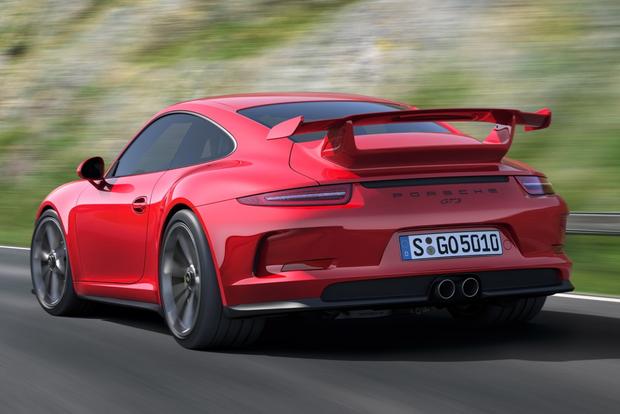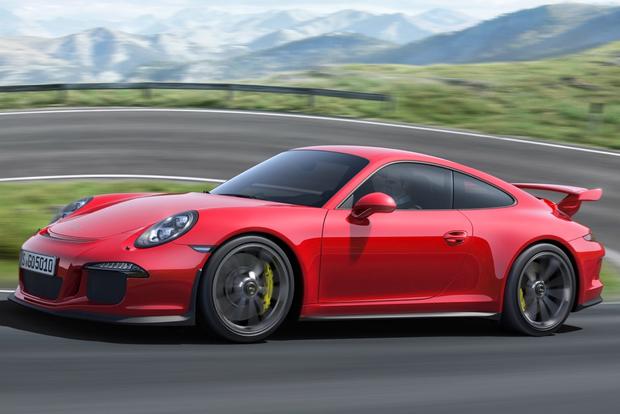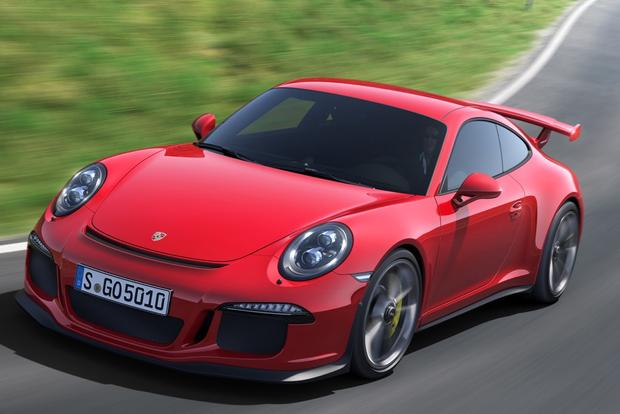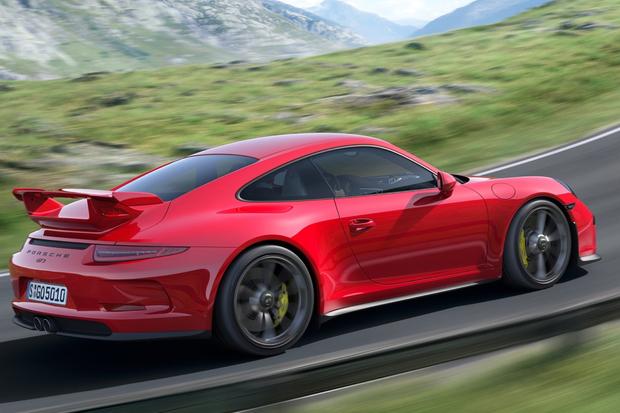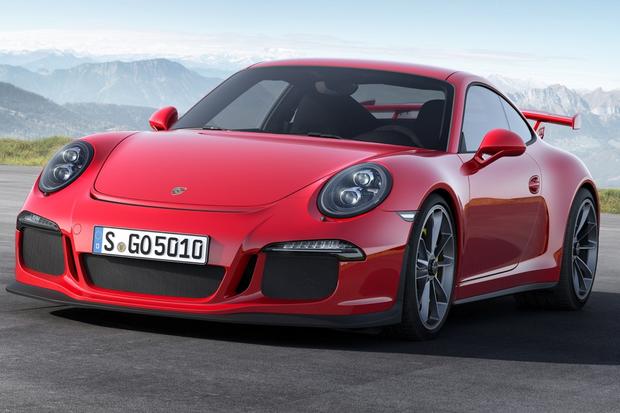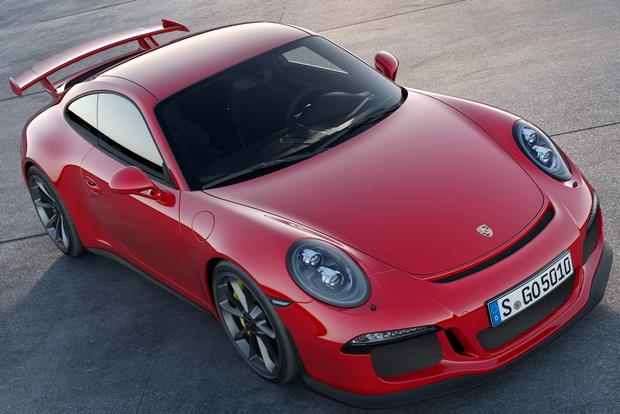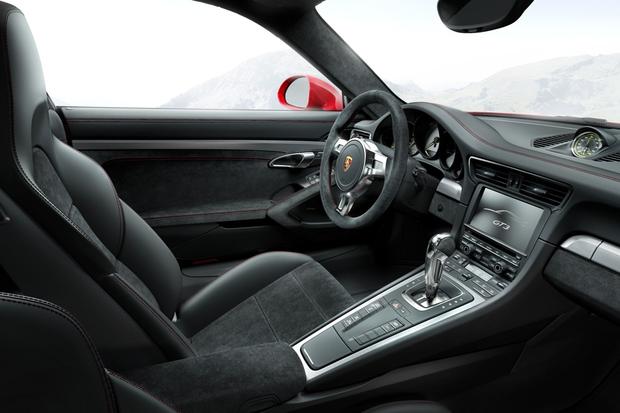 GT3 version of new, seventh-generation Porsche 911
475-horsepower engine and 7-speed dual-clutch automatic
0-to-60 in 3.3 seconds, with a top speed of 195 mph
Arrives late this year with a starting price of $130,400
The 2014 Porsche 911 GT3 made its world debut at the Geneva Auto Show, revealing to an international audience the first GT3 version of the new, seventh-generation 911. Although the GT3 has the same size engine as the 911 Carrera S, it makes significantly more horsepower and, according to Porsche, delivers stellar performance.
The automaker says the rear-wheel-drive 911 GT3 will sprint from 0 to 60 mph in just 3.3 seconds and reach a top speed of 195 mph. Its 3.8-liter flat-six engine makes 475 hp -- 75 more than the Carrera S -- and does so without a turbo. Assisting in that quick acceleration time is a 7-speed dual-clutch automatic transmission, the sole gearbox offered in the GT3.
Although the engines in the GT3 and Carrera S are the same size, the internal parts of the GT3's motor were specifically designed for the high-performance model. The same goes for the transmission: The GT3 transmission uses shorter, more closely spaced gear ratios and shifts more quickly. The GT3 also includes active rear steering to improve handling -- an exclusive feature in the 911 model lineup.
Distinguishing the 2014 Porsche 911 GT3 from the 911 Carrera visually is easy, thanks to the GT3's large rear spoiler perched on struts above its decklid. The GT3 is also wider in the rear than the Carrera, with center-mounted twin exhausts and vents in the fenders, just behind the rear wheels. Center-locking 20-inch wheels are also exclusive to the GT3, as are optional LED headlights.
The seventh-generation 911 GT3 arrives in Porsche showrooms late this year with a starting price of $130,400. That's a premium of about $30,000 compared to the 2013 911 Carrera S. But if performance is what you're after or track days are your thing, it may be money well spent.
What it means to you: Later this year, the seventh-generation Porsche 911 lineup will grow to include the 475-hp GT3 model. It's the top performer among nonturbocharged 911s.