RESEARCH NEW YORK AUTO SHOW BY YEAR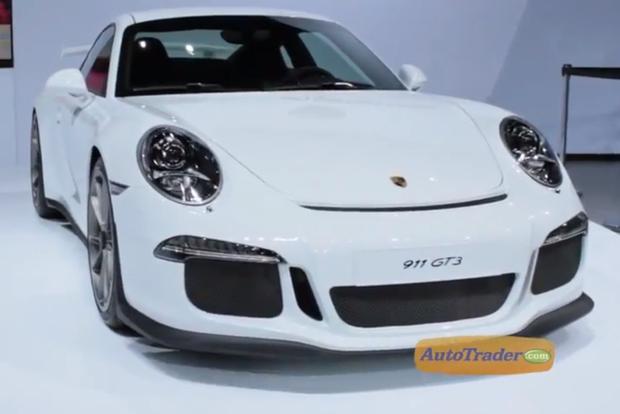 Fifty years ago, Porsche took the sports car world by storm with its legendary 911. It was an immediate sensation and its long legacy of successes on the racetrack has made the 911 as iconic on the street as it is on the world's most famous road courses.

To help commemorate the 911's 50th birthday, Porsche unveiled its 2014 911 GT3 this week and it is unquestionably the fastest version of this rear-engined thoroughbred ever built. A new 3.8-liter, 475-horsepower flat-six engine and a new 7-speed, dual-clutch automatic gearbox can rocket the GT3 from 0-60 in around 3 seconds and propel it to a top speed of 195 miles-per-hour.