RESEARCH LA AUTO SHOW BY YEAR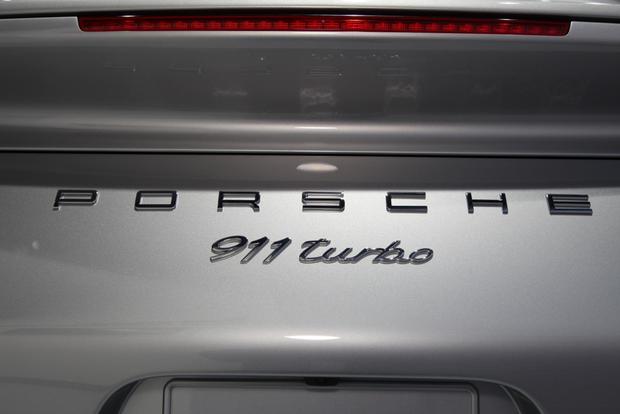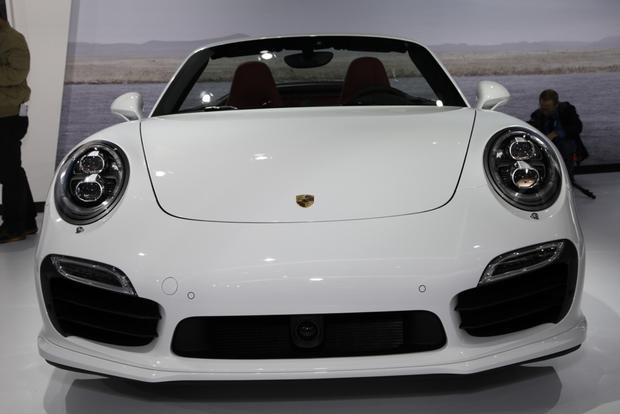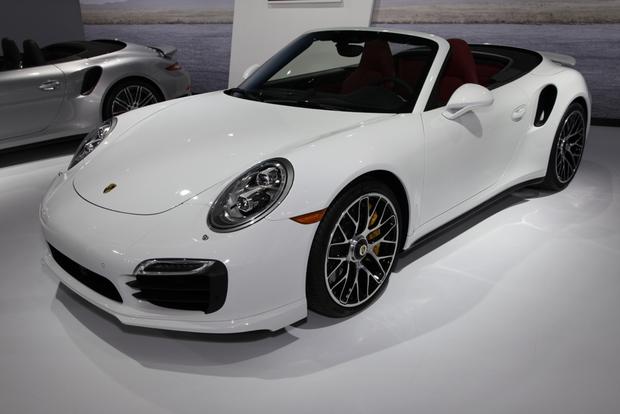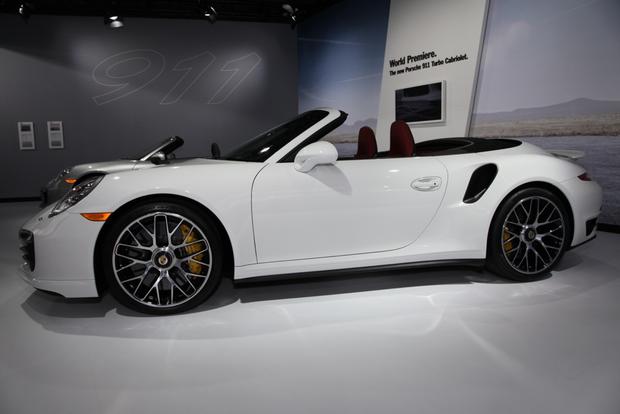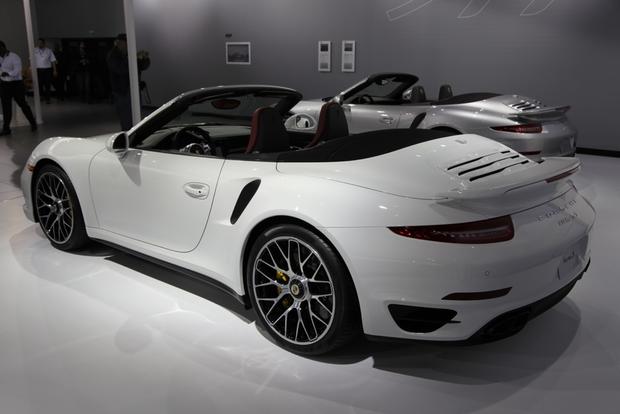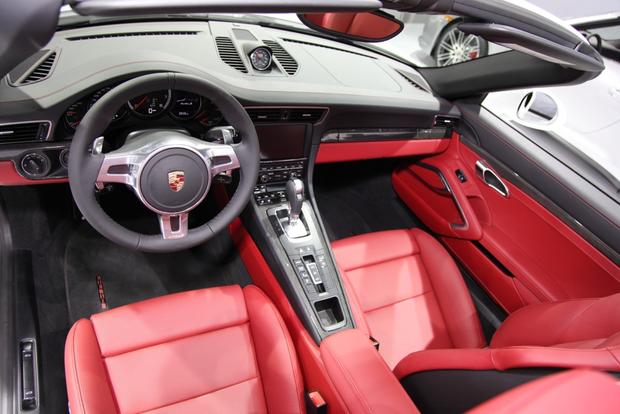 What Is It?
The 2014 Porsche 911 Turbo and 911 Turbo S are high-performance versions of the already-high-performance 911 Carrera. At this year's Los Angeles Auto Show, Porsche unveiled the newest version of the 911 Turbo and Turbo S: the soft-top convertible Cabriolet model.
For Porsche fans, there aren't many surprises here. We already know all about the standard 911 Carrera Cabriolet, and the Turbo and Turbo S Coupe were revealed earlier this year at the Frankfurt Auto Show. As a result, creating the Turbo and Turbo S Cabriolet was just a matter of combining the two iconic 911 models. In other words, expect traditional 911 styling, a power-folding soft-top, a fixed rear wing and a lot of power.
That power comes from a 3.8-liter twin-turbo flat 6-cylinder engine, which produces 520 horsepower in the Turbo or 560 hp in the Turbo S. Offered only with Porsche's PDK dual-clutch automatic transmission, the Turbo Cabriolet boasts a 0-to-60 miles per hour time of 3.3 seconds, while Porsche says the Turbo S Cabriolet reaches 60 mph in just 3.1 seconds. As with the Turbo and Turbo S Coupe, all-wheel drive is standard.
How Much?
The Turbo Cabriolet starts at a whopping $161,700 including destination, while the Turbo S Cabriolet starts at a steep $194,900 with shipping.
When Can You Get It?
Early 2014
Add It to Your Shopping List Because...
For many drivers, the 2014 Porsche 911 Turbo and Turbo S Cabriolet are the ultimate versions of the 911. You get traditional Porsche styling, the versatility and enjoyment of top-down driving and performance that rivals some of today's top exotics. But if you do add the Turbo and Turbo S Cabriolet to your shopping list, add it soon. We expect Porsche dealers will have long waiting lists for both models.
Other Cars to Consider
BMW M6 convertible -- While the M6 is larger and more luxurious than the 911 Turbo and Turbo S Cabriolet, its 560-hp V8 packs a massive punch.
Ferrari California -- Drivers who appreciate the performance of Porsche's 911 Turbo and Turbo S will also enjoy the California, which boasts a dual-clutch transmission, a folding hardtop and four seats.
Mercedes-Benz SL65 AMG -- The SL65 doesn't handle like a Porsche, but it accelerates like one, thanks to a twin-turbo V12 that puts out more than 620 hp and nearly 750 lb-ft of torque.
Used Ferrari 458 Spider-- The 458 Spider is more expensive than the 911 Turbo and Turbo S Cabriolet, so you'll have to consider a used model. But it boasts a more exclusive badge, more exotic styling and similarly earth-shattering performance.