RESEARCH FRANKFURT AUTO SHOW BY YEAR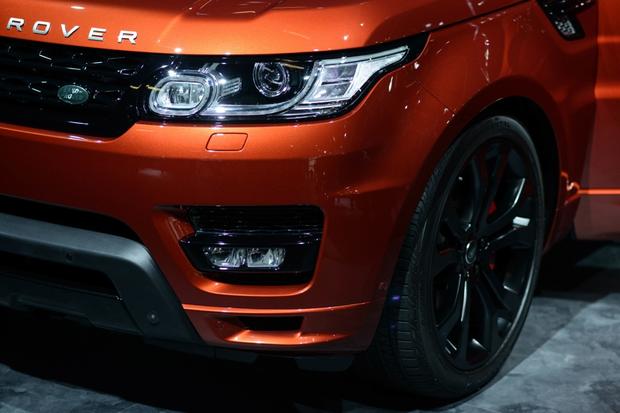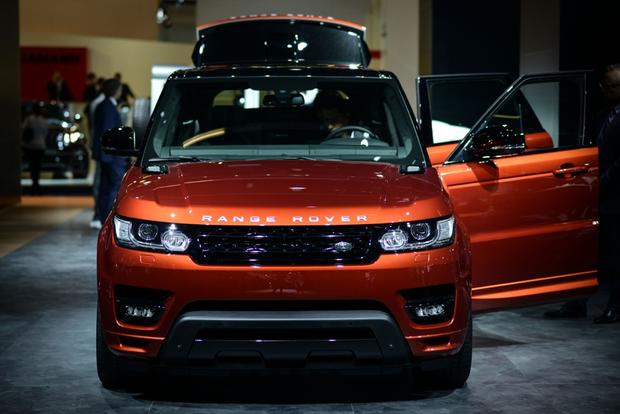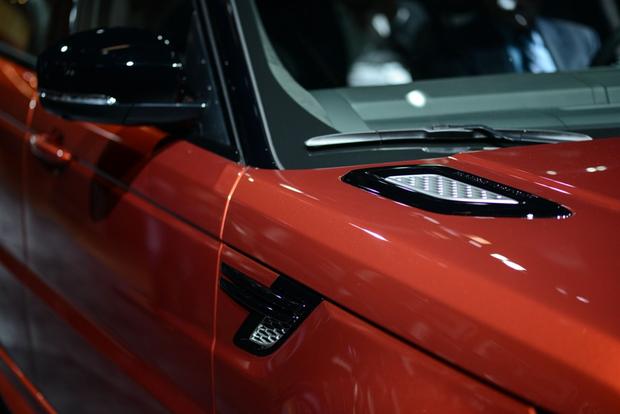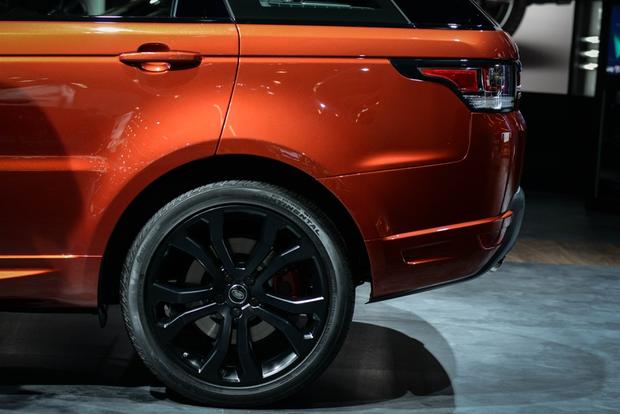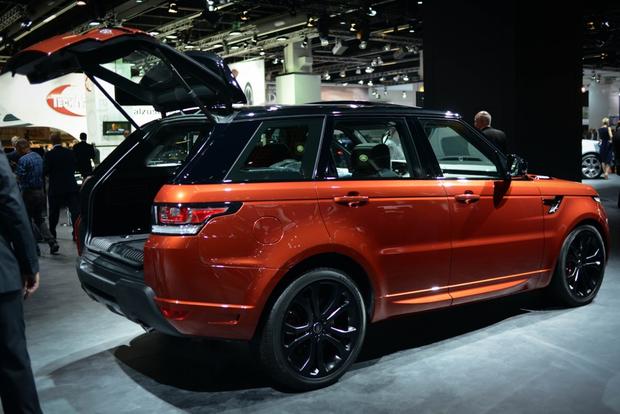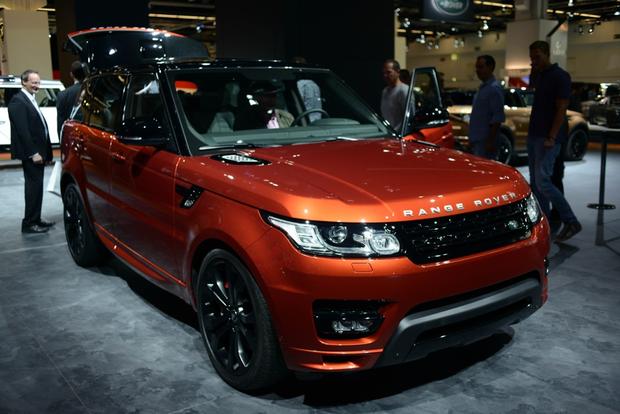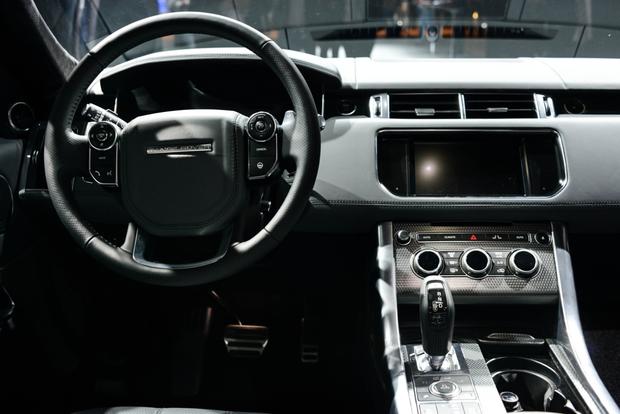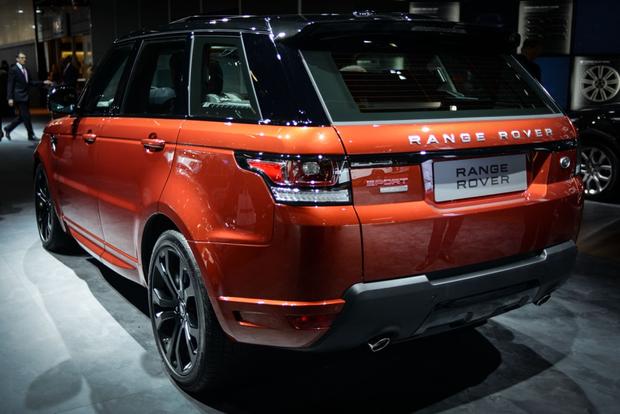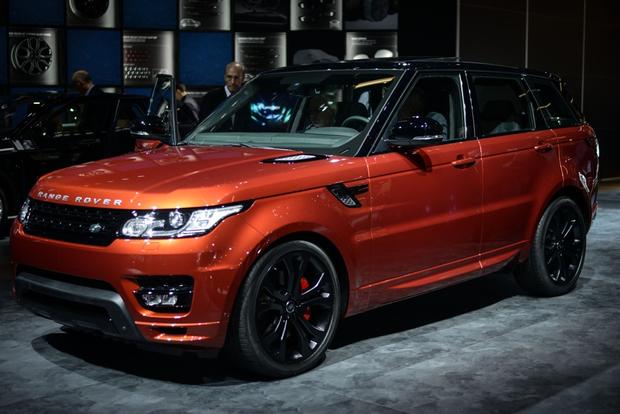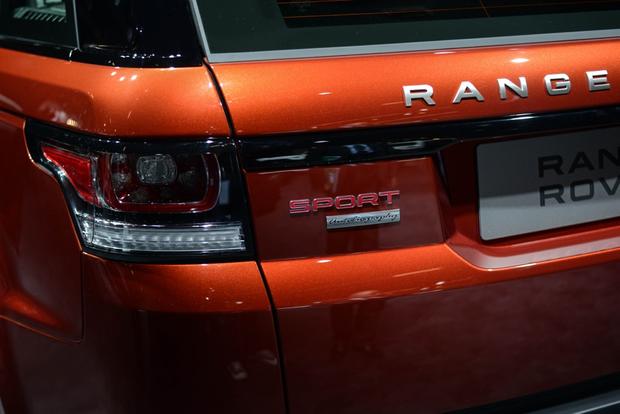 What Are They?
The 2014 Range Rover Hybrid and Range Rover Sport Hybrid represent landmarks for both the company and the category. There has never been a hybrid Range Rover. And they're diesel hybrids -- still fairly new territory.
Not long ago, vehicle manufacturers struggled to achieve the same smoothness that a gasoline/electric hybrid enjoys. When the combustion engine starts up again -- having been turned off automatically in situations such as waiting at traffic lights -- a diesel version would be "lumpier." But Land Rover (makers of Range Rover) and others have seen sufficient progress to consider a diesel hybrid ready for prime time.
These are not strictly concepts. They're prototypes, ready to negotiate the ancient Silk Road that runs between Asia and the Mediterranean Sea, making them the first hybrids to attempt such a feat. They're scheduled to arrive in Mumbai, India, on October 15.
The diesel/electric muscle in each vehicle adds up to a respectable 335 horsepower with a forceful 519 lb-ft of torque. At the same time, carbon dioxide emissions are lower by 26 percent compared with a gasoline-powered equivalent. The extra hybrid equipments, including the electric motor and lithium-ion battery pack, add only 260 pounds or so to the overall weight. Land Rover claims it doesn't encroach upon passenger or cargo space.
Will They Ever Go on Sale?
They will definitely be sold in Europe and Asia. If they ever make it to the U.S. (and Land Rover says, "no," at the moment), they could be the first premium sport utility vehicles on sale here to run a combination of electric and diesel power (though a diesel hybrid Porsche Cayenne is expected). And it's not such a crazy idea, despite American motorists' traditional aversion to diesel. All vehicle manufacturers are obliged to improve their corporate average fuel economy figures. Considering a 2014 Range Rover 5.0L V8 returns 13 miles per gallon city/19 mpg hwy, a more frugal version would definitely help.
Why They're Important
They meet conflicting demands. On the one hand, customers can't seem to get their fill of large, luxurious sport utility vehicles such as the Range Rover. They love the safety, the elevated driving position and the status symbol. On the other hand, buyers and governments alike are demanding that fuel economy and emissions improve. So even though such a vehicle requires much engineering expertise, the actual decision to offer a 2014 Range Rover hybrid version -- running on gasoline or diesel -- is a no-brainer. Land Rover is also working on hybrid and all-battery versions of its Evoque compact crossover.