RESEARCH GENEVA AUTO SHOW BY YEAR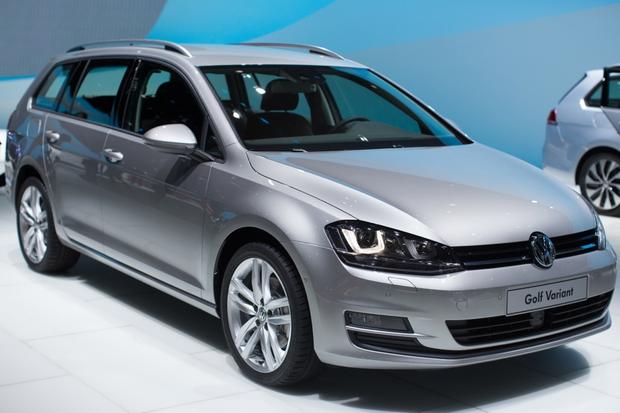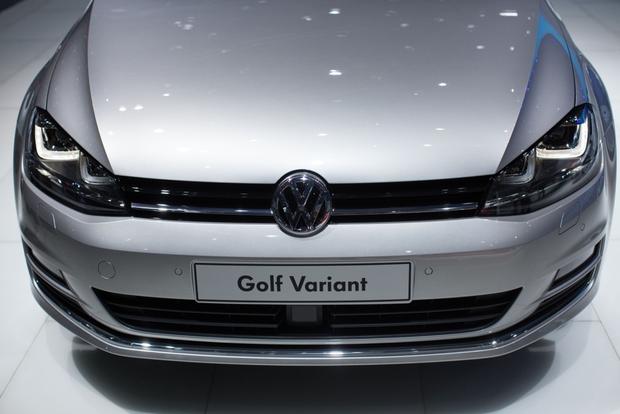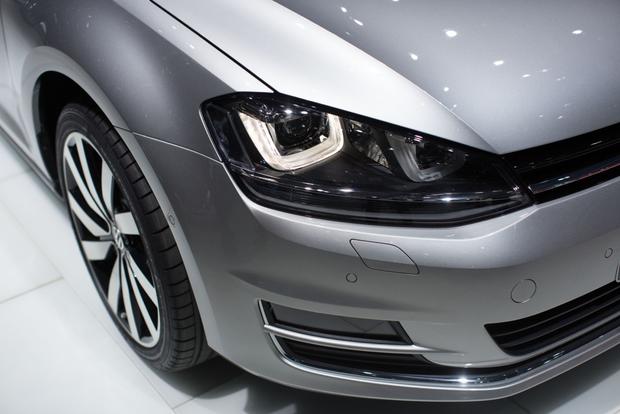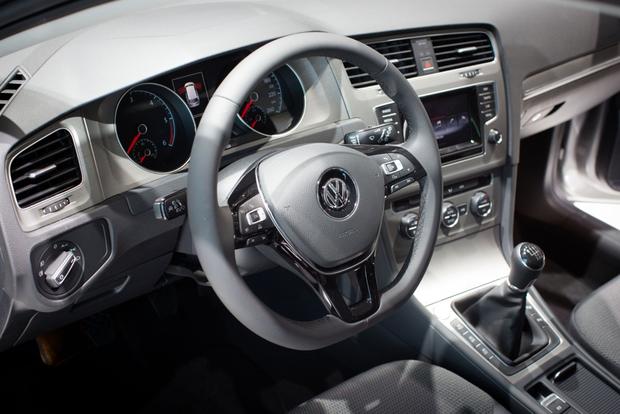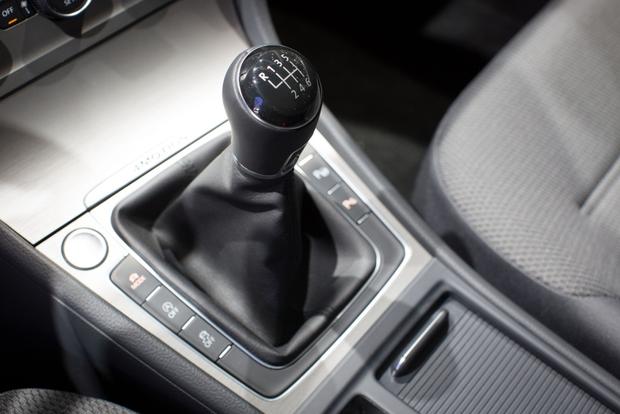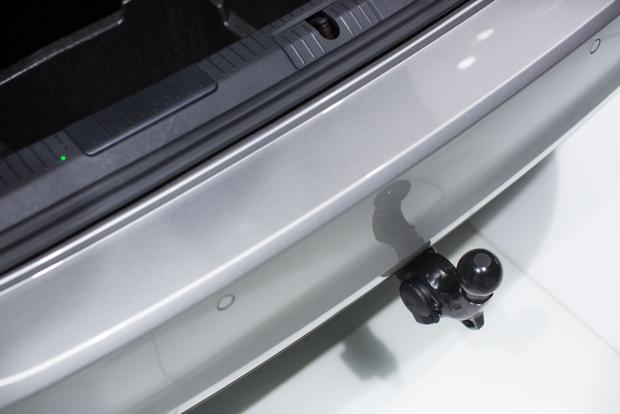 Golf Wagon unveiled in Geneva
Previews US-spec Jetta Sportwagen
Not expected until mid-2014
The 2014 VW Golf Wagon was officially unveiled at this year's Geneva Auto Show. Sold in the US as the Jetta Sportwagen, the Golf Wagon offers new styling, a new cabin and several other important updates.
On the outside, styling mimics the new 2013 Volkswagen Golf scheduled to arrive stateside early next year. That means LED daytime running lights and an updated front bumper and grille compared to today's Jetta Sportwagen. In back, the Golf Wagon gets new taillights, while its side profile adds a new character line on either side.
Inside, the Golf Wagon is also updated from today's Jetta Sportwagen. The center-mounted touchscreen is now larger, while climate controls are redesigned. The center stack offers a more fluid design than today's segments. And the entire dash is turned ever so slightly to face the driver.
The interior of the new Golf Wagon is also likely roomier than today's Jetta Sportwagen. That's because the wagon's wheelbase jumped from 101.5 inches to 103.8. The increase is likely added to the wagon's rear leg room. Interestingly, the Golf Wagon is no longer than its predecessor: at 179.6 inches, its total length increases by just 0.2 inches. But while it may have a similar footprint, it certainly weighs less. VW says the Golf Wagon is 232 pounds lighter than the outgoing model.
It's hard to know exactly what engines will be under the Jetta Sportwagen's hood when it arrives in the US. In Europe, the Golf Wagon includes a variety of powerplants, from a 1.2-liter four-cylinder to a 2.0-liter diesel four-cylinder. We expect that diesel four-cylinder to come to the States, along with a larger gas engine that will serve as the Sportwagen's standard powerplant.
Although the Golf Wagon reaches European dealers in August, it won't arrive in the US right away. That's because the latest Golf is not yet on sale in the US - and the Jetta is likely several months behind it. We'd expect to see both the Jetta Sportwagen and the new Jetta sedan in mid-2014. And while VW has not yet announced pricing, we'd expect it to start at a figure that's similar to today's Jetta models.
What it means to you: Although it's still a long way off, the 2014 VW Golf Wagon shows us exactly what the next Jetta Sportwagen will look like.