RESEARCH NEW YORK AUTO SHOW BY YEAR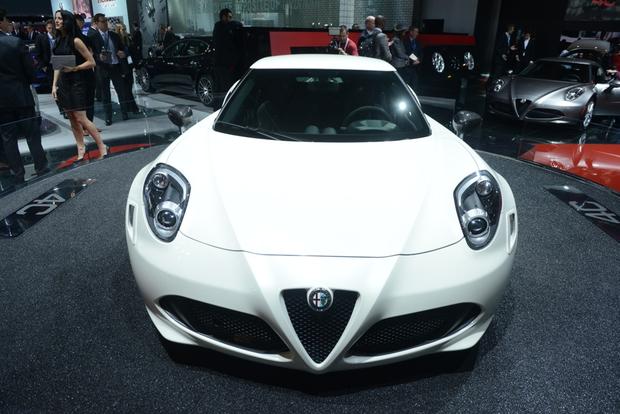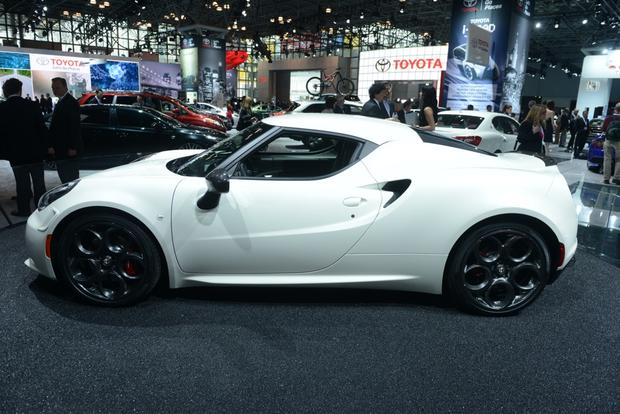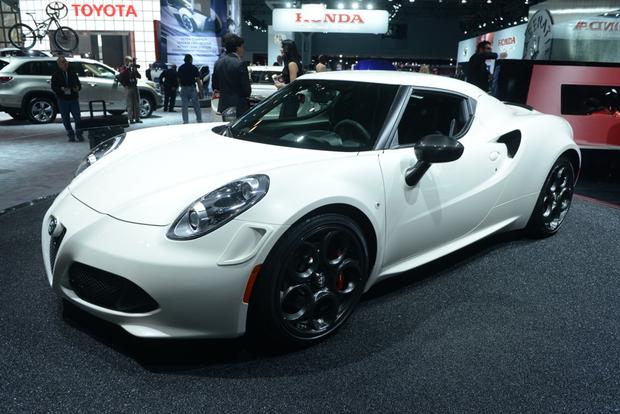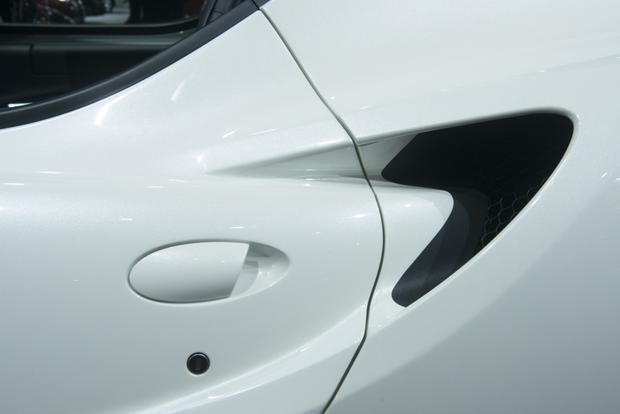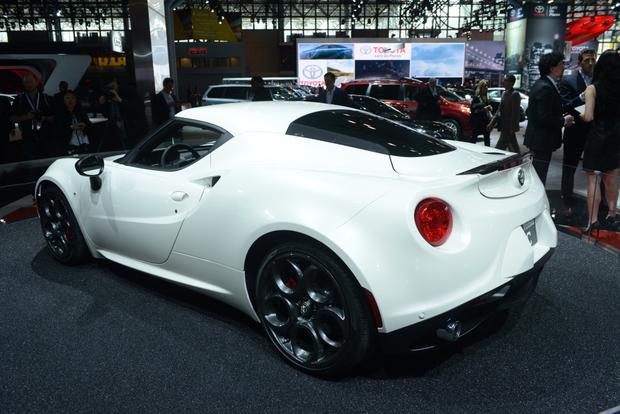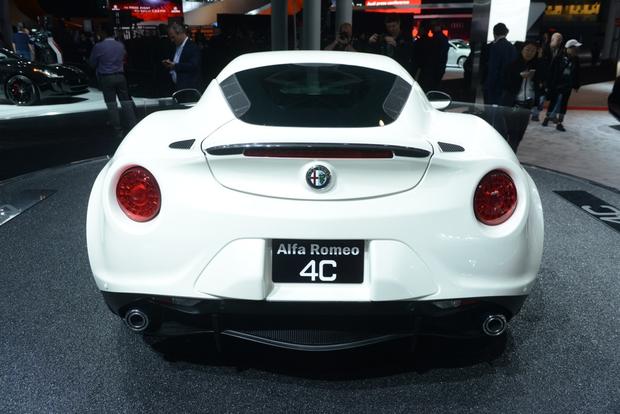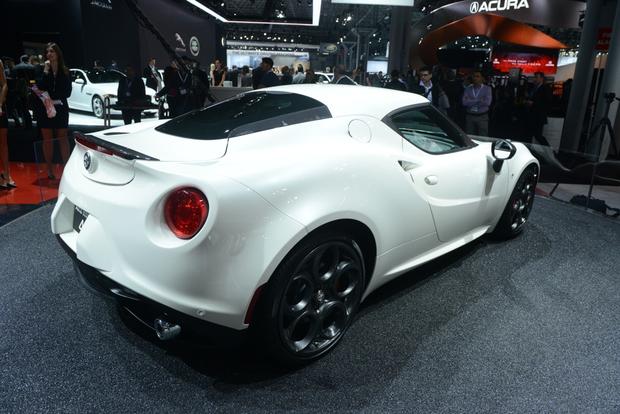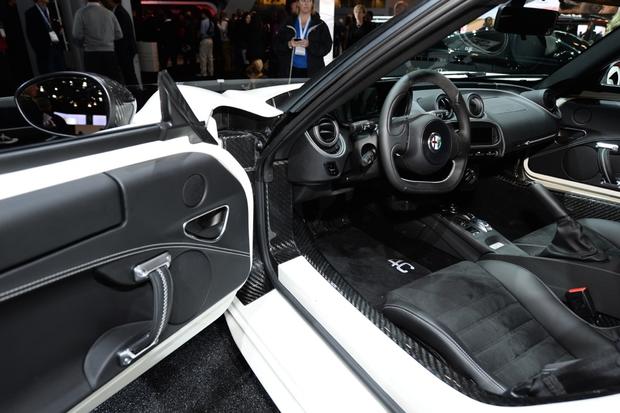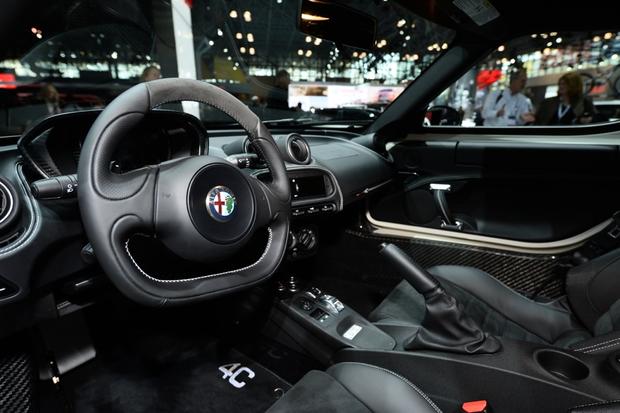 What Is It?
The 2015 Alfa Romeo 4C Coupe isn't just a mid-engined, lightweight-bodied, fast-accelerating slice of Italian gorgeousness. It's also a fanfare, a launch, and with any luck, a mission statement.
The 4C's North American debut at the 2014 New York Auto Show signals Alfa Romeo's official return to the United States after an absence of almost 20 years. Alfa Romeo is part of FIAT, another badge that left and came back before going on to buy a controlling share in Chrysler.
Alfa Romeo is a marque that appeals to car nuts. The looks, handling and raspy exhaust notes all conspire to spark enthusiasm and dedication, so the hope is that the 4C is just the beginning and that we'll also get the Giulia compact sedan and a new Spider roadster. In the meantime, though, the 2-seater 4C compact coupe should make American roads way more interesting.
How Much?
To be announced, but $60,000 is a rough guesstimate.
When Can You Get It?
June 2014. To commemorate the marque's return, the 2015 Alfa Romeo 4C Coupe is initially available in a specially equipped Launch Edition version, which has a limited run of 500 units. It can be found at Maserati dealers and some FIAT dealers.
Add It to Your Shopping List Because...
It's beautiful. Of course, that's all to do with the eye of the beholder, but come on.
It's balanced. Not many cars have a mid-mounted engine, because it reduces practicality, but it also improves chassis neutrality and agility. If it's good enough for virtually every exotic supercar out there, then it's good enough for the 4C.
It's light. A carbon-fiber/composite body and all-aluminum engine contribute to a curb weight of around 1,900 pounds. Lightness not only means nimbleness, it also has a positive effect on fuel consumption: Alfa estimates an average of 28 miles per gallon.
It's quick. With no excessive bulk to mobilize, this turbocharged 1.75-liter 4-cylinder engine can devote more of its 237 horsepower and 258 lb-ft of torque to fun. The sprint from standstill to 60 miles per hour is accomplished in 4.5 seconds while paddle-shifting through the lower ratios of a 6-speed twin-clutch semi-automatic transmission. In true race-car fashion, drive goes to the rear wheels. Top speed is 160 mph.
Other Cars to Consider
2015 Audi TT -- This will be the third generation, due later in the year.
2014 BMW Z4 -- Comes with a retractable hardtop, so that's an added attraction.
2015 Jaguar F-Type Coupe -- Gorgeous in its own way and earning rave reviews.
2015 Mercedes-Benz SLK -- About to receive a refresh. Also has a retractable roof.
2014 Porsche Cayman -- The only other mid-engined rival. Wonderful to drive. Just had a refresh.
Used Porsche 911 -- Arguably the best sports car ever.
Used BMW M3 -- A great way to spend even less than $60,000.