RESEARCH PARIS AUTO SHOW BY YEAR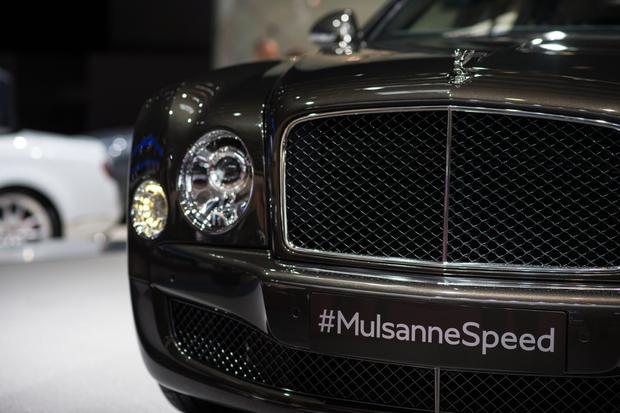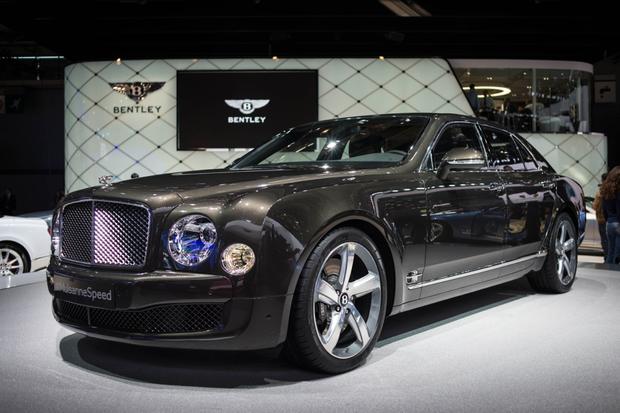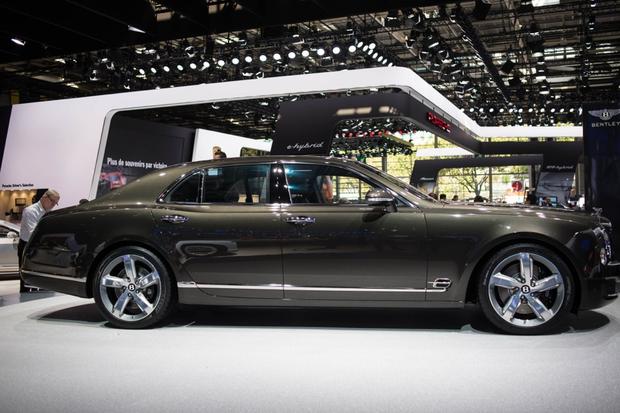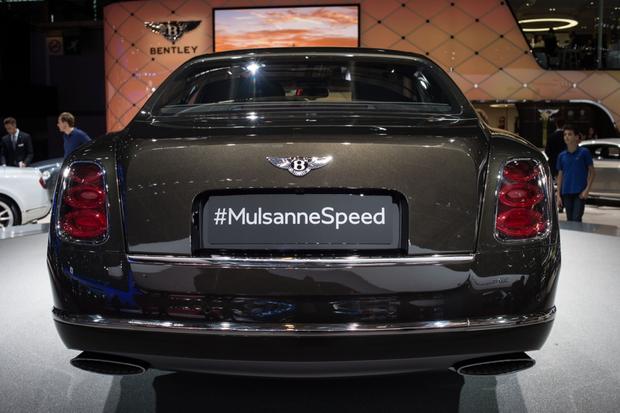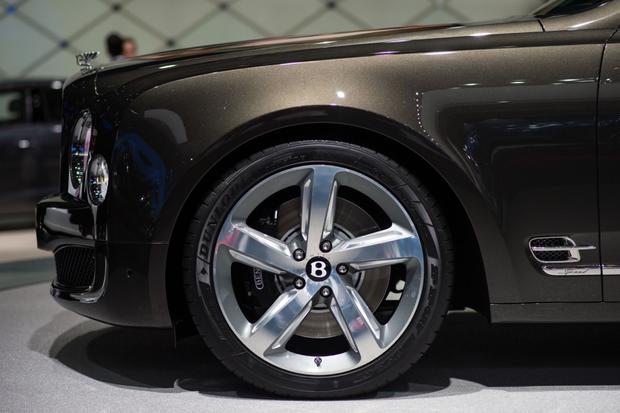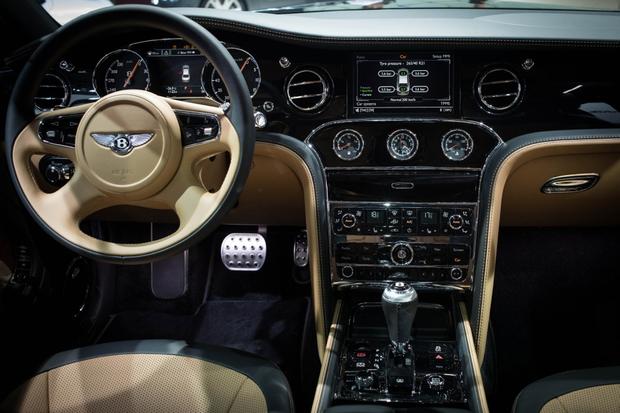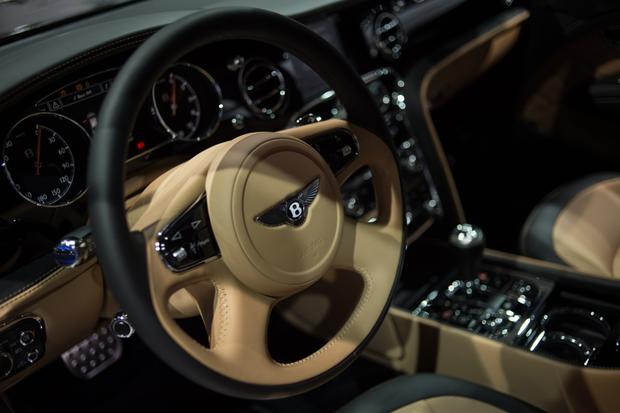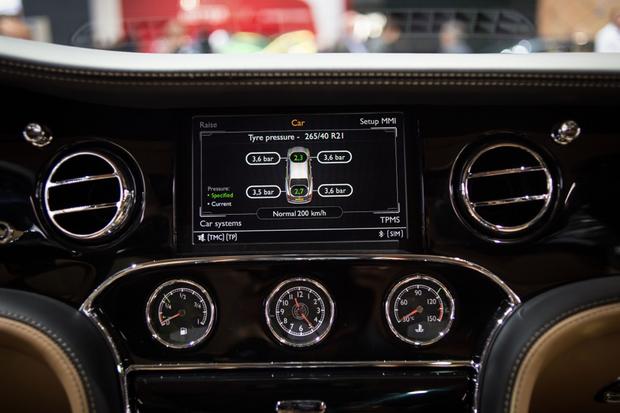 What Is It?
The Bentley Mulsanne is the luxury brand's flagship sedan, boasting a huge interior and a base price of just under $300,000 with shipping. The all-new 2015 Bentley Mulsanne Speed is a high-performance version of the regular Mulsanne, offering more performance and a wide range of subtle upgrades inside and out.
The biggest revision is under the hood. Although the 6.75-liter V8 engine stays the same, Bentley has tuned it to offer 530 horsepower and an impressive 811 lb-ft of torque -- up from the standard model's 505 hp and 752 lb-ft. The result is a 0-to-60 time of around 4.8 seconds and a top speed of around 190 miles per hour. Of course, fuel economy won't be a strong point: Bentley quotes figures of 12 miles per gallon in the city and 19 mpg on the highway.
Beyond the additional power, the Mulsanne Speed also gains a few more updates. There's a new cylinder-deactivation system, which should help boost fuel economy slightly. There's also an updated transmission with improved gearing and a Sport mode for the car's suspension settings. As for stylistic updates, there are only a few: Bentley is adding unique 21-inch wheels, subtle Speed badging on the front fenders, and special piano-black trim with carbon-fiber inlays.
How Much?
Although pricing hasn't been confirmed, we expect a hefty premium over the standard model's $300,000 with shipping.
When Can You Get It?
Early 2015
Add It to Your Shopping List Because...
Despite its higher price, the standard Mulsanne lags behind Bentley's less expensive Continental GT and Flying Spur models in terms of performance. The 2015 Bentley Mulsanne Speed helps to change that, offering additional power and a more involved driving experience. If that's not enough to sway you, just remember that the Mulsanne Speed is now Bentley's flagship model, placing it at the top of the Bentley lineup. For some shoppers, that's all that needs to be said.
Other Cars to Consider
Bentley Flying Spur -- Bentley's own Flying Spur sedan provides the strongest competition. Starting from around $217,000 with shipping, the Flying Spur offers an even more impressive 616 hp, standard all-wheel drive and roughly the same interior space.
Mercedes-Benz S65 AMG -- If you're looking for a high-performance luxury sedan, few cars fit the bill like the V12-powered Mercedes-Benz S65 AMG does. Powered by a twin-turbocharged V12, the S65 boasts 621 hp and 738 lb-ft of torque and a $214,000 base price.
Rolls-Royce Ghost -- Although there's no performance version, the Rolls-Royce Ghost is a formidable rival to the Mulsanne Speed. In addition to its high-end badge and luxurious interior, the Ghost boasts 563 hp and a starting price of around $265,000.