RESEARCH DETROIT AUTO SHOW BY YEAR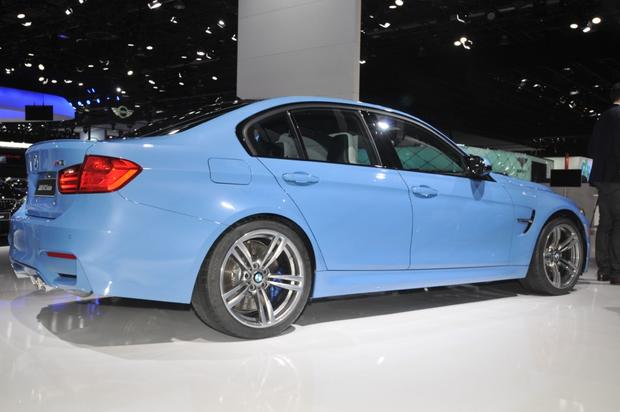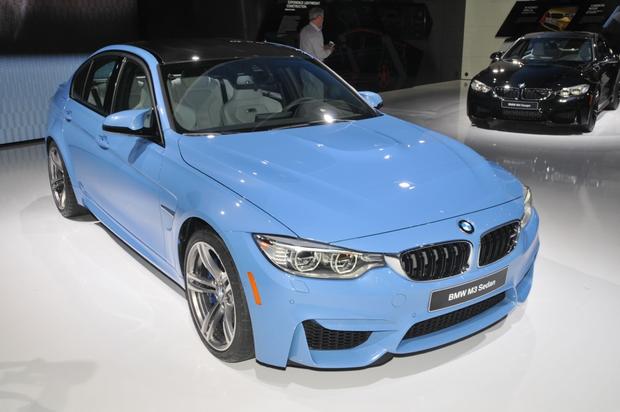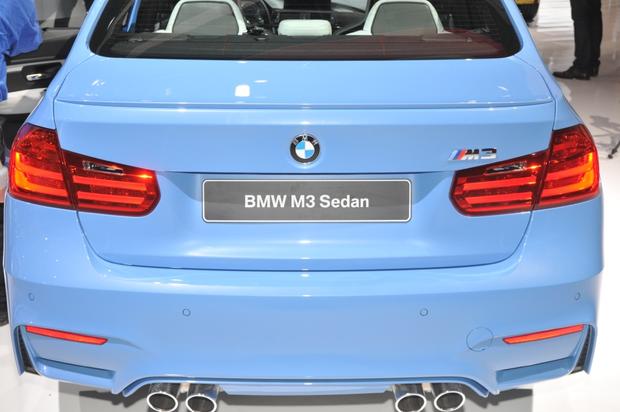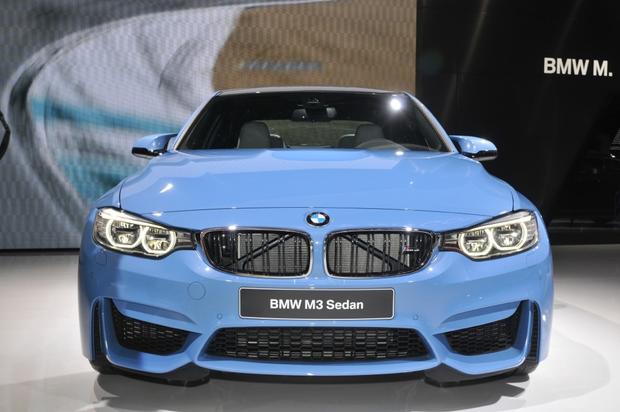 What Is It?
There's been much weeping and gnashing of teeth over the 2015 BMW M3's departure from the high-revving, naturally aspirated engines of yore, but when a modestly sized sport sedan produces 425 horsepower, there's really not much to complain about. Yes, that power comes from a twin-turbo inline 6-cylinder rather than the previous M3's yowling V8, but there are 11 more hp in the new car's stable, and the turbo 6-cylinder's 406 lb-ft of torque put the V8's 295 lb-ft to shame. The next-generation M3 has arrived at the 2014 Detroit Auto Show. And make no mistake, it's bound to be BMW's best yet.
If you still aren't convinced, check the performance numbers. With the dual-clutch, 7-speed M-DCT gearbox with launch control, the 2015 M3 hits 60 miles per hour in a sizzling 3.9 seconds (4.1 seconds with the 6-speed manual), making it easily the quickest M3 ever. BMW is also justly proud of the M3's reduced curb weight compared with the previous model -- the first such reduction in M3 history from generation to generation. Of course, the 2015 M3 also gets the usual array of handling upgrades relative to the regular 3 Series, including staggered-width wheels with wider rear tires, a standard limited-slip differential, an adjustable sport-tuned suspension, bigger brakes (with optional carbon-ceramic rotors) and quicker steering.
Other notable M3 features include an integrated track-day smartphone app that can analyze your hot laps corner by corner, logging entry and exit speeds, throttle position, steering angle, gear choice and more. A carbon fiber roof is also standard.
How Much?
Expect pricing in the $60,000 to $70,000 range, depending on options, when the M3 goes on sale.
When Can You Get It?
June 2014
Add It to Your Shopping List Because...
You demand the best performance BMW has to offer. The M3 is arguably BMW's most iconic performance car, and you know it's not going to mess with success. Even though some current BMWs disappoint with their relatively distant characters, the 2015 M3 is going be a tiger through and through.
Other Cars to Consider
Audi S4 -- It may be closer in performance to the 335i than the M3, but the S4 nonetheless appeals as a sport-oriented model that's much more affordable.
Mercedes-Benz C63 AMG -- Drive one while you can, as the C63 AMG's stupendous naturally aspirated 6.2-liter V8 will soon be going the way of the dodo.
Used BMW M3 -- Despite the 2015 BMW M3's superior performance, we'd be hard-pressed to turn down a cheaper, lightly used E90 M3 with exotic, racecar-like V8.