RESEARCH LA AUTO SHOW BY YEAR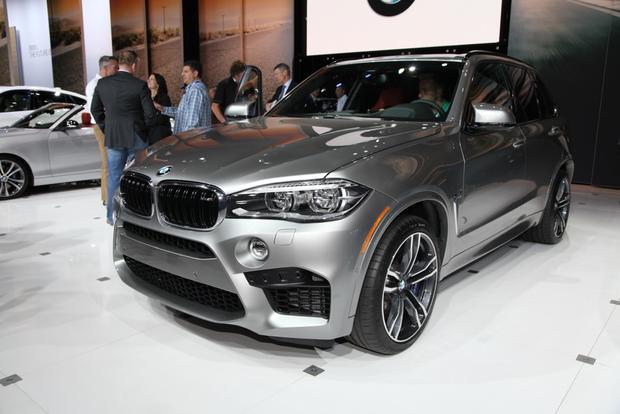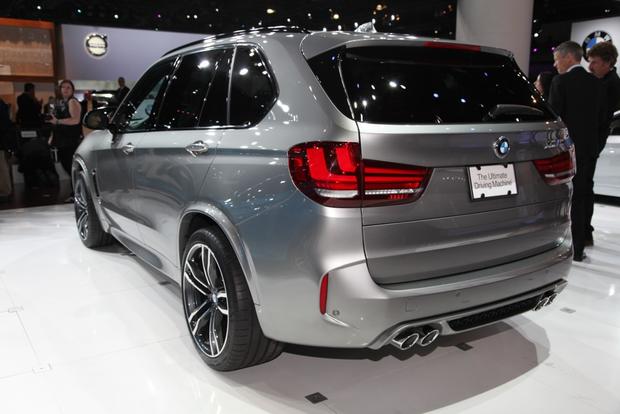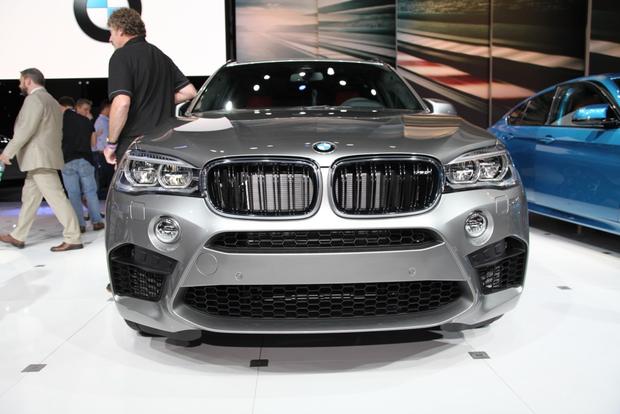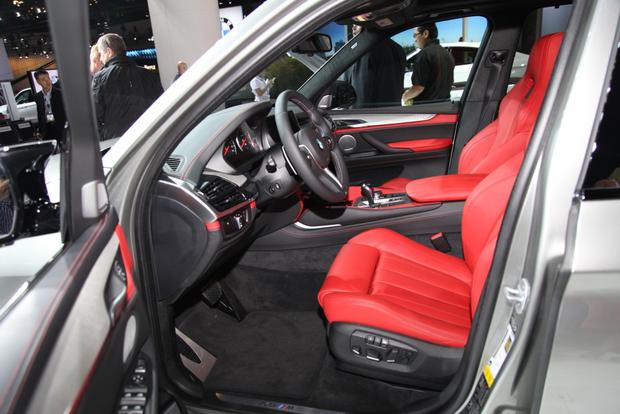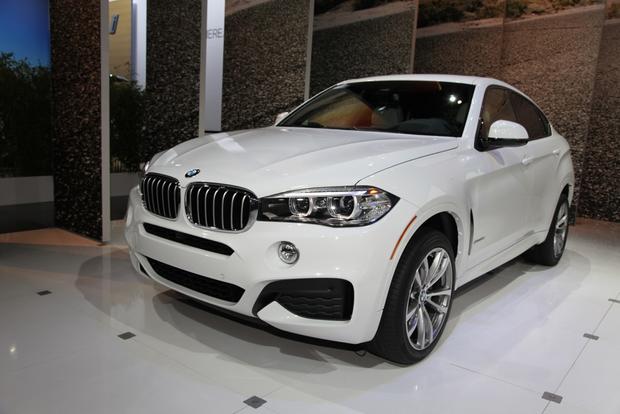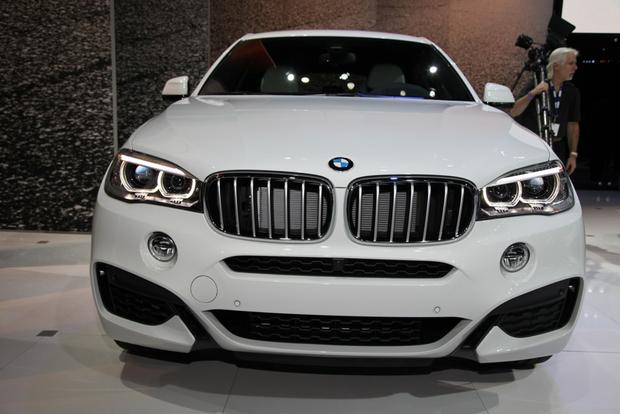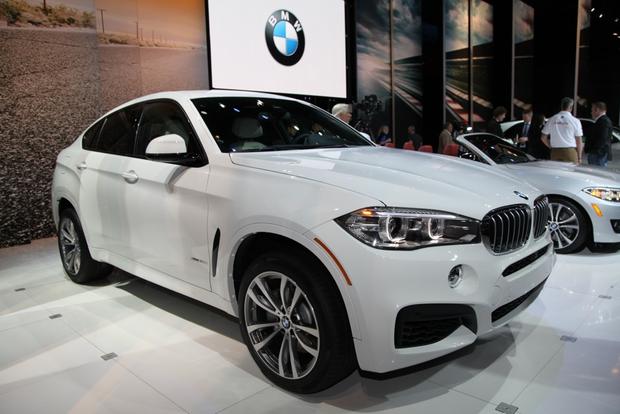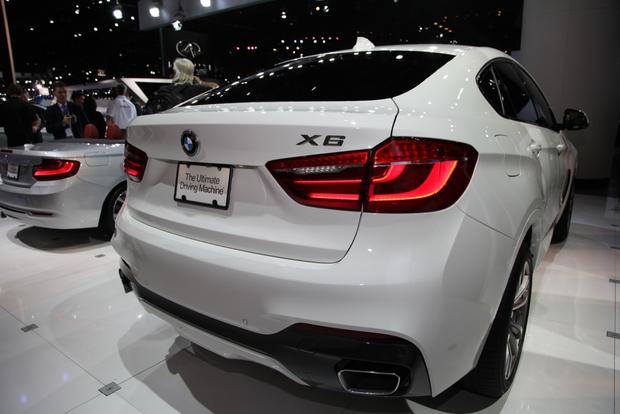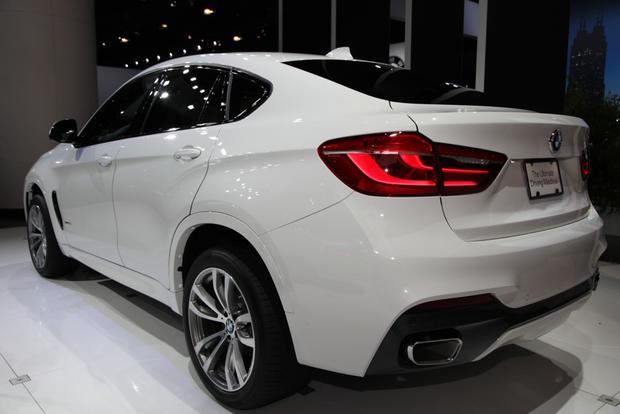 What Are They?
The 2015 BMW X5 M and 2015 BMW X6 M are the new ultra-high-performance versions of BMW's latest midsize crossover SUVs. As ever, the X5 M is the practical one, with an upright profile and competitive cargo capacity, while the X6 M goes for style points with its fastback roofline and compromised interior space.
Although the X5 M and X6 M are all about speed, that was true of their first-generation predecessors, too, so don't expect a huge improvement in terms of engine output. Given that the original models packed 555-horsepower V8s, there wasn't much room for improvement anyway. The shared engine continues to be a twin-turbo 4.4-liter V8, now rated at 567 hp and 553 lb-ft of torque, with the latter constituting a significant 52 lb-ft gain. BMW says that both models will sprint to 60 miles per hour in an astoundingly quick 4.0 seconds, aided by a new 8-speed automatic transmission with launch control that replaces the 6-speed unit found in the previous M crossovers.
Incidentally, BMW also claims that fuel economy has improved by 20 percent on the European test cycle. We'll reserve judgment on that one until the Environmental Protection Agency has its say, though anything better than the old powertrain's 14 miles per gallon in mixed driving would be welcome.
Continuing the tradition started by their forebears, the all-wheel-drive X5 M and X6 M have massive 21-inch wheels (a 1-in increase) shod with staggered-width performance tires, as well as an aero body kit and quad exhaust outlets. Handling enhancements include M-spec brakes, adjustable steering effort, a modified upper front wishbone, more rigid wheel bearings, stiffer springs, a 10-millimeter ride-height drop, a self-leveling rear air suspension, and active roll stabilization to minimize lateral body movement during cornering.
Additionally, a new torque-vectoring rear differential, called Dynamic Performance Control, is said to quell understeer and take the X5 M and X6 M's already physics-defying dynamics to new heights. BMW says that you can even drift these beasts on the track if you disable the stability-control system.
Inside, the 2015 BMW X5 M and X6 M boast the usual array of upgrades, among them an M steering wheel with aluminum paddles, exclusive M sport seats, Alcantara accents, available Merino full leather trim and high-end Harman Kardon audio.
How Much?
The X5 M will start at $99,650, while the X6 M inches up to $103,050.
When Can You Get Them?
Early 2015
Add Them to Your Shopping List Because...
The regular X5 and X6's twin-turbo V8s just don't quite do it for you? We're not sure if there's a rational reason to lust after these brutes, but hey, we want 'em anyway.
Other Cars to Consider
Porsche Cayenne -- With an available twin-turbo V8 of its own, the Cayenne delivers competitive power and sharper handling.
Mercedes-Benz ML63 AMG -- The 518-hp ML63 isn't as athletic as the BMWs, but it has no shortage of straight-line capability.
Jeep Cherokee SRT8 -- The 470-hp SRT8 is down a bit on power, but it's also down a lot on price, and that HEMI V8 sounds glorious at full whack.
Used BMW X5 M and X6 M -- You can find certified examples of the first-generation models at a steep discount.