RESEARCH DETROIT AUTO SHOW BY YEAR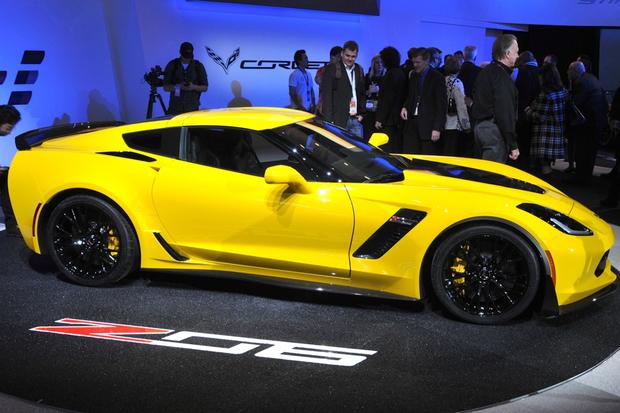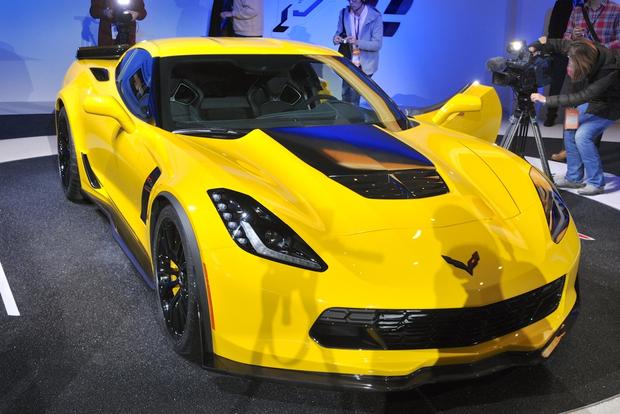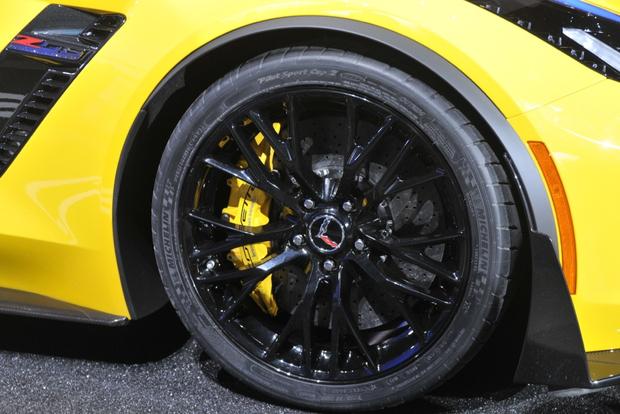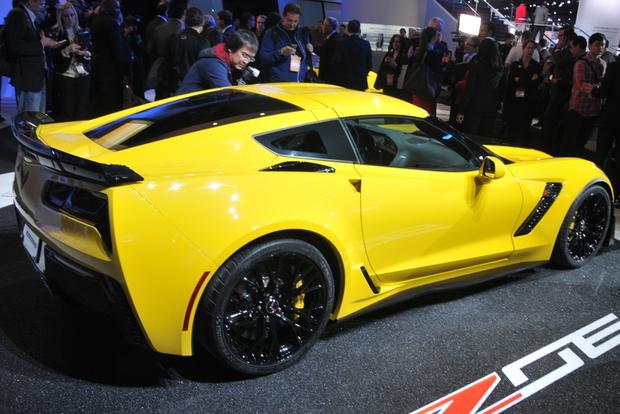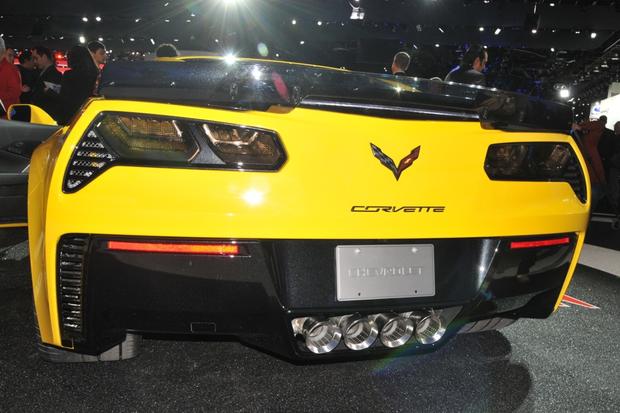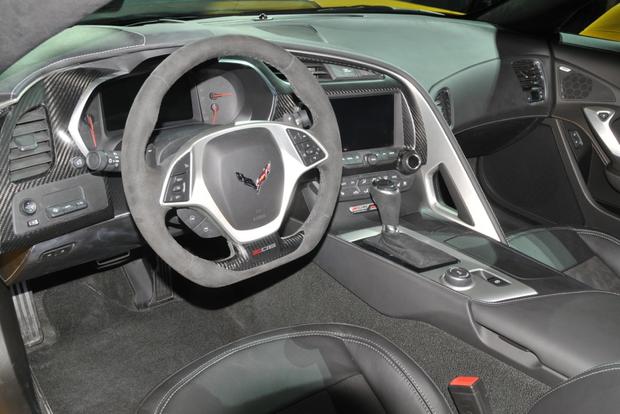 What Is It?
The 2015 Chevrolet Corvette Z06 is a high-performance version of the all-new Chevrolet Corvette Stingray, which debuted at last year's Detroit Auto Show. Like earlier Corvette Z06 models, the latest version packs a huge performance punch along with styling upgrades and other track-oriented revisions under the skin.
On the outside, the Z06 is easily distinguished from the standard Corvette thanks to a long list of bold visual updates. Examples include an available fixed rear wing, unique alloy wheels, a full ground-effects kit around the entire car and a huge rear diffuser. Things are far more tame inside, where the latest Z06's cabin largely mirrors the interior of today's Corvette Stingray.
But the big news is under the Corvette Z06's hood. The newest member of the Corvette family will include a monstrous 6.2-liter supercharged V8 that makes 625 horsepower and a muscular 635 lb-ft of torque. That's an increase of 120 hp and 135 lb-ft over the previous Z06 -- numbers that place the new model squarely in contention with last year's Corvette ZR1 flagship model.
In addition to its new engine, the Z06 will also boast an entirely new transmission: an 8-speed automatic. While a traditional manual is still standard (now with seven speeds, like the regular Corvette Stingray's stick shift), the automatic is newly available for those who want to push down the accelerator and let the sports car's enormous engine do the work. The new transmission uses a traditional torque converter, rather than the lightning-quick dual-clutch setup found in many rivals, but Chevrolet says it's still among the fastest automatics in the business.
Beyond the Z06's new transmission, other new features include a removable roof panel (previous Z06 models were coupes) and an optional track package with upgraded brakes, wider tires and other high-performance goodies.
How Much?
Chevrolet has not yet announced pricing, but we think the Z06 will carry a healthy bump over the standard Corvette. Expect a base price in the upper-$70,000 range, with figures easily topping $80,000 once options are added.
When Can You Get It?
Later this year
Add It to Your Shopping List Because...
If you like the Corvette, chances are that you'll love the Z06. Not only does it offer wild styling and huge horsepower, the Z06 also boasts a long list of track-oriented upgrades over the standard Corvette that give the high-performance model an advantage when you're driving at the limit. For now, the 2015 Chevrolet Corvette Z06 is the ultimate Corvette. And if you're searching for an exciting new sports car, that alone means it deserves a spot on your shopping list.
Other Cars to Consider
Audi R8 -- There's no way around it: The R8 offers less power than the Z06 (430 hp) for more money (the R8 starts around $116,000). But it's hard to match the Audi's exotic styling and its track-ready mid-engine chassis.
Nissan GT-R -- Nissan's flagship sports car now costs around $100,000 before options, which means it's no longer in the Z06's territory when it comes to pricing. But performance is stellar thanks to a 545-hp twin-turbo V6, all-wheel drive and a dual-clutch automatic.
Porsche 911 -- With a starting price of around $85,000, the base-level 911 is only a little pricier than a well-equipped Z06. It's not as fast, and it doesn't look as rowdy, but it offers a more civilized, luxurious approach to the high-end sports car.
SRT Viper -- Chrysler's latest high-performance sports car is more expensive than the Z06, with a base price of just over $100,000. But it also boasts more power (640 hp), a larger engine and an exotic nameplate.