RESEARCH LA AUTO SHOW BY YEAR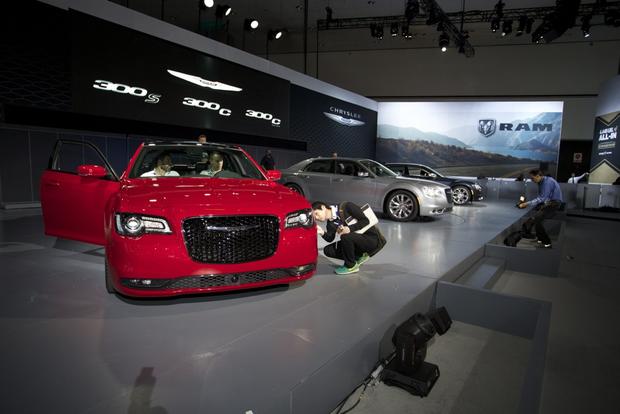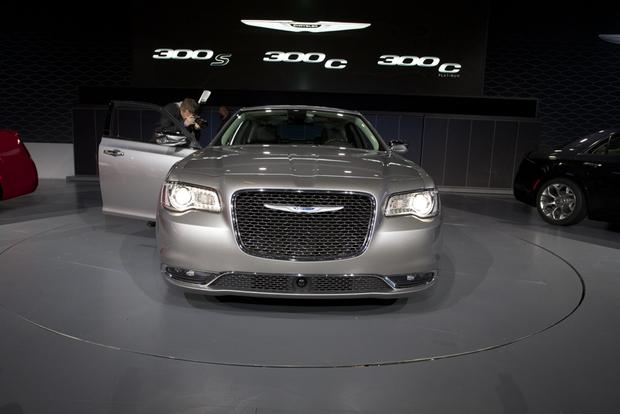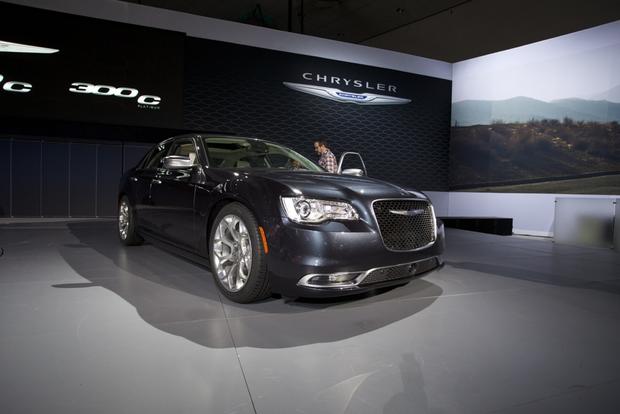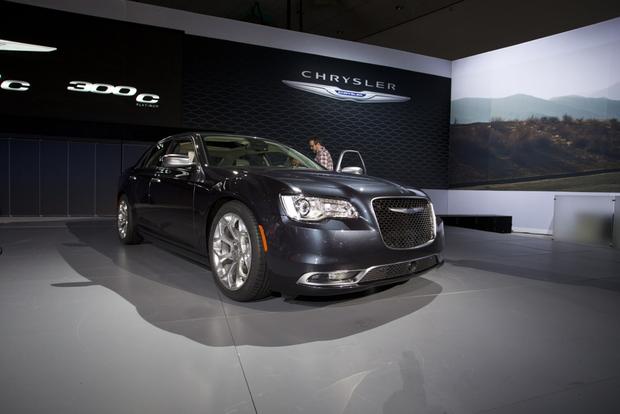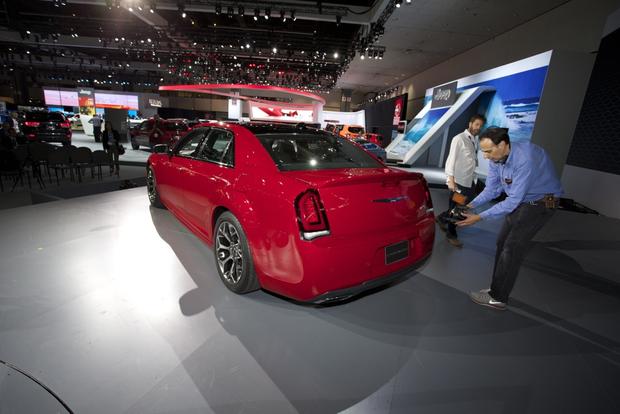 What Is It?
The Chrysler 300 is a full-size sedan that combines a rear- or all-wheel-drive platform with bold styling, powerful engines and a surprisingly wide array of luxury touches. For 2015, the 300 is revised -- though not fully redesigned -- with several upgrades on the outside, the inside and under the skin.
The most obvious changes to the 300 are on the outside, where the sedan boasts totally new front and rear ends. Updates include a larger grille, new taillights and more. The 300 also offers new alloy wheel designs that give the car a bolder, more aggressive look.
Inside, Chrysler's 7-inch Uconnect touchscreen is now standard. Last year's gear lever has been replaced with the automaker's oft-used rotary gear selector. Other updates are minor, limited primarily to redesigned climate controls and a few slightly different materials.
The 2015 300 also receives mostly minor changes under the hood. Last year's 3.6-liter V6 and 5.7-liter V8 powertrains carry over -- though the Chrysler's excellent 8-speed automatic is now standard on all models, replacing the 6-speed in the outgoing V8-powered Chrysler 300.
Chrysler is also adding a few more features to the latest 300, touting an available suite of safety technologies that includes adaptive cruise control and lane-departure warning. There's also a new high-end Platinum model, which boasts hand-sanded interior wood, chrome exterior trim, and upscale dashboard and interior leather.
How Much?
Despite a variety of updates for 2015, the 300 model's base price of around $32,000 with shipping remains unchanged from last year's starting figure.
When Can You Get It?
Early 2015
Add It To Your Shopping List Because...
The Chrysler 300 has always been one of the most expressive, enjoyable full-size sedans on the road. Updates for 2015 such as the new features and updated interior only solidify its position. A new Platinum model also offers a little more luxury at the high-end of the model range. If you're looking for a full-size sedan, it's hard to imagine not including the 300 on your shopping list.
Other Cars to Consider
Chevrolet Impala -- The recently redesigned Chevy Impala now offers a dramatically improved interior, along with eye-grabbing exterior styling and refined powertrains. It is front-wheel drive, not rear-wheel drive like the 300. However, the Impala offers a comfortable ride and an easy driving experience.
Ford Taurus -- Although it doesn't offer the 300's bold styling, the Taurus touts a roomy interior, a comfortable ride, available all-wheel drive and a high-performance SHO model with 365 horsepower.
Used Cadillac XTS -- The Cadillac XTS is a full-size luxury sedan that offers the same relaxed, stylish driving experience as the 300. It's a little more expensive, though, so you might have to go for a used model in order to find one in the right price range.