RESEARCH DETROIT AUTO SHOW BY YEAR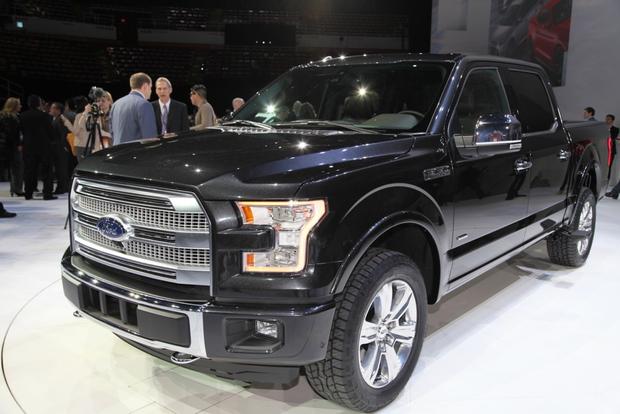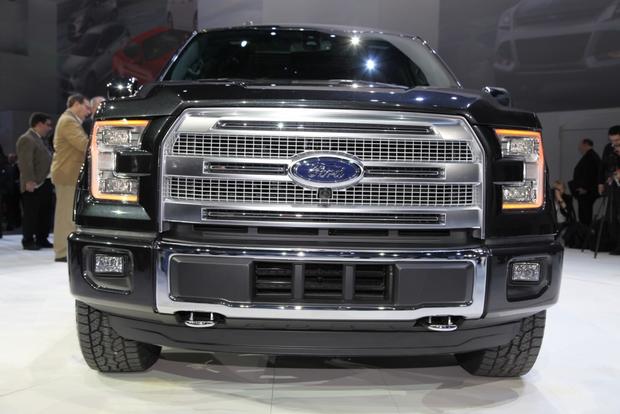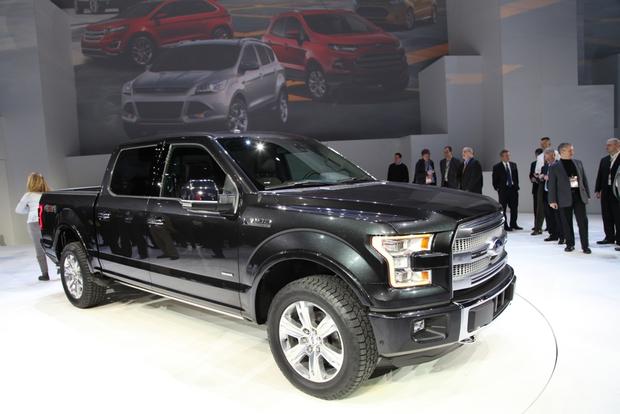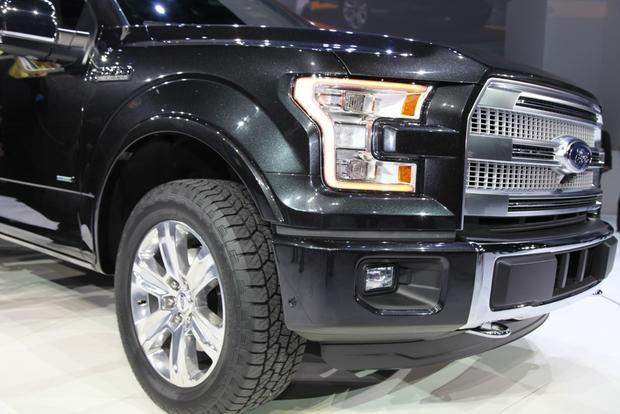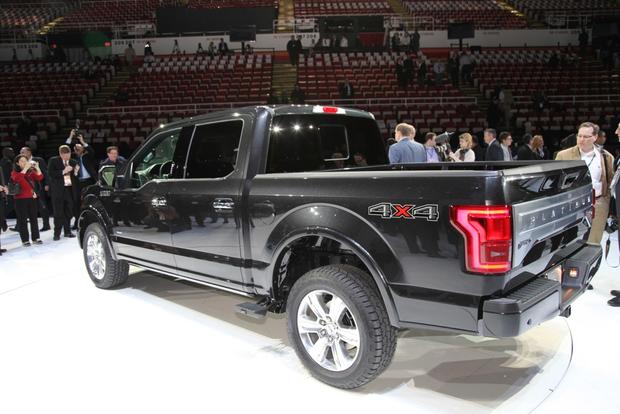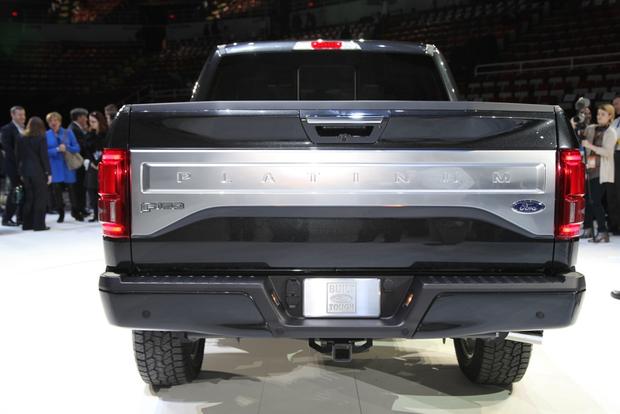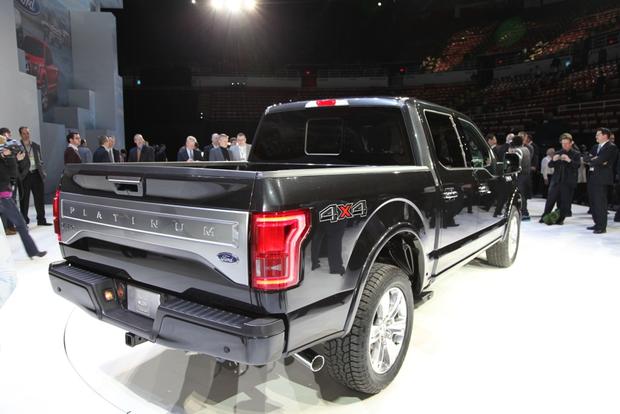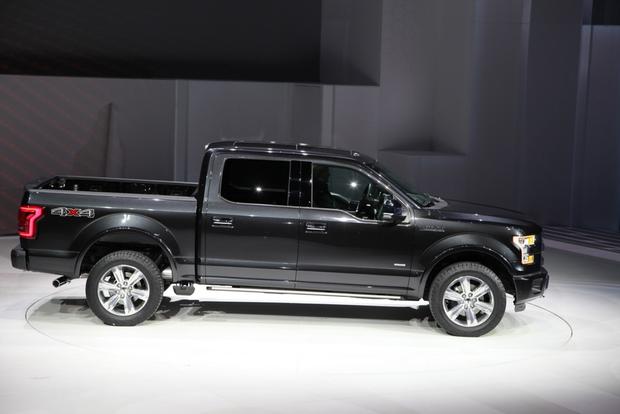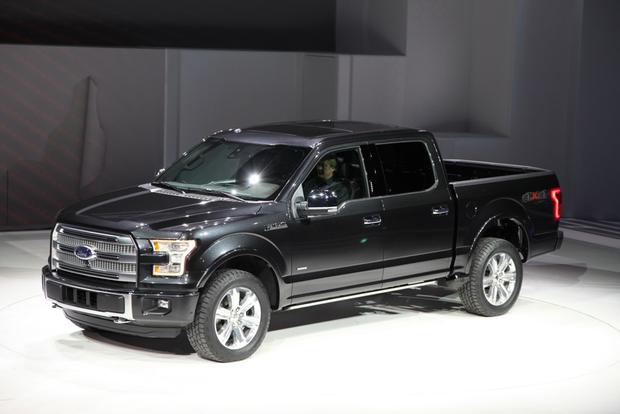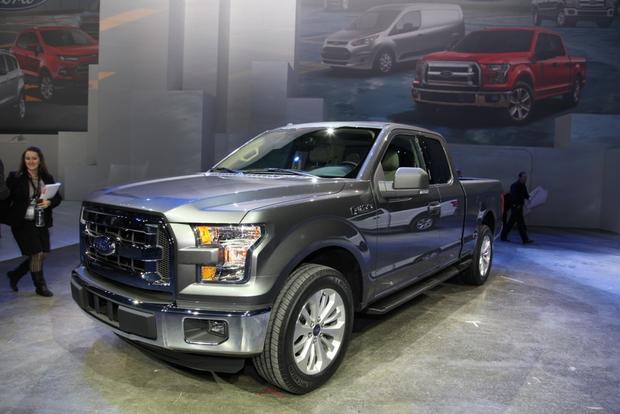 What Is It?
The Ford F-150 is the most popular vehicle in the U.S., and this year's Detroit Auto Show marks the debut of an all-new model. The 2015 Ford F-150 offers new styling, new engines, new features and, most importantly, new aluminum construction.
Starting on the outside, the F-150 boasts a new design that's heavily revised compared to the current pickup's look. In some areas, the general profile looks the same, but there's a new grille, new lights, new front and rear fascias, and sharper edges. The F-150 also offers a completely revised interior that emphasizes upscale materials and new technology.
But while the latest F-150 boasts a new look inside and out, the most important updates are under the truck's skin. The biggest news for 2015 is a 93 percent aluminum body, which helps to account for a whopping 700-lb weight reduction -- a massive figure that's sure to improve acceleration and drivability while simultaneously boosting fuel economy. The 2015 F-150 marks the first time aluminum has been used so extensively in a full-size pickup truck.
The other major development is under the 2015 F-150's hood. The truck has a newly standard 2.7-liter turbocharged EcoBoost V6, which is said to offer more power and better gas mileage than base-level engines in rival pickups. Last year's 3.5-liter EcoBoost V6 and 5.0-liter V8 carry over, while the F-150's 6.2-liter V8 will no longer be offered.
Of course, the latest F-150 isn't all styling and engineering. Look for a long list of new features such as a panoramic sunroof, LED headlights and a 360-degree camera system to make reversing easier than ever. There's even a segment-exclusive tailgate release that can be operated with the truck's key fob.
How Much?
Although Ford has not yet announced details, we don't expect figures to increase much from the current model's pricing. Expect a base MSRP of around $25,000, with high-end King Ranch models coming in well above $50,000.
When Can You Get It?
Fall 2014
Add It to Your Shopping List Because...
Chevrolet may have upped its game with the latest Silverado, but the all-new 2015 Ford F-150 has all the makings of an excellent rebuttal. Like Chevrolet, it seems Ford has focused on improving the F-150 in nearly every area, from capability and durability to driving experience and gas mileage. We're excited about the pickup's new technology, aluminum chassis and 2.7-liter EcoBoost V6 engine -- and you should be, too, if you're looking for a new pickup.
Other Cars to Consider
Chevrolet Silverado -- The recently redesigned Chevrolet Silverado boasts excellent driving dynamics and a long list of exciting new pickup features -- not unlike the F-150. In the end, choosing between the F-150 and Silverado will likely come down to a thorough test drive.
RAM 1500 -- The full-size RAM pickup isn't new like the F-150, and it's not as refined as the Silverado. But it offers several class-exclusive features such as rear air suspension and a diesel engine, along with brawny styling and powerful available engines.
Toyota Tundra -- Toyota's huge Tundra pickup doesn't offer as many configurations as the something-for-everyone F-150. But it still boasts reasonable pricing, capable powertrains and an excellent reputation for durability and reliability.