RESEARCH NEW YORK AUTO SHOW BY YEAR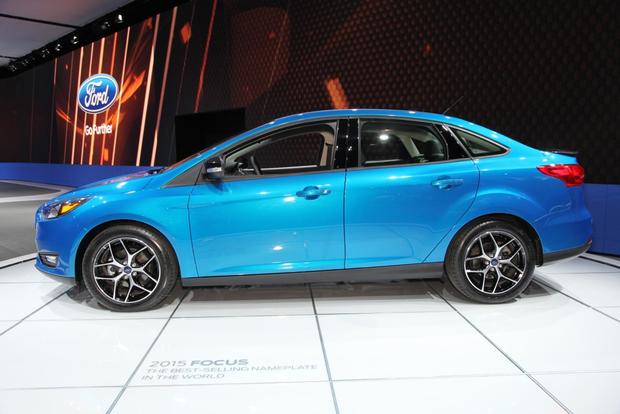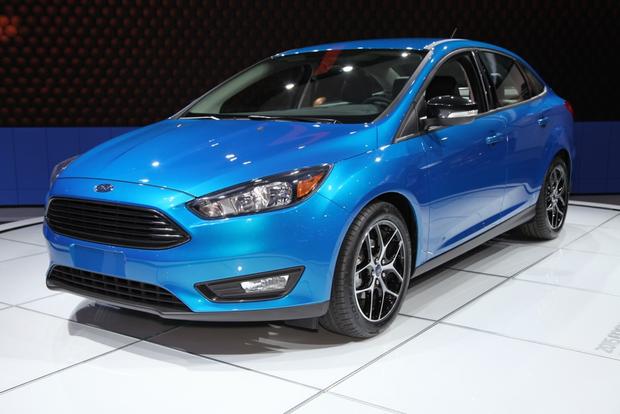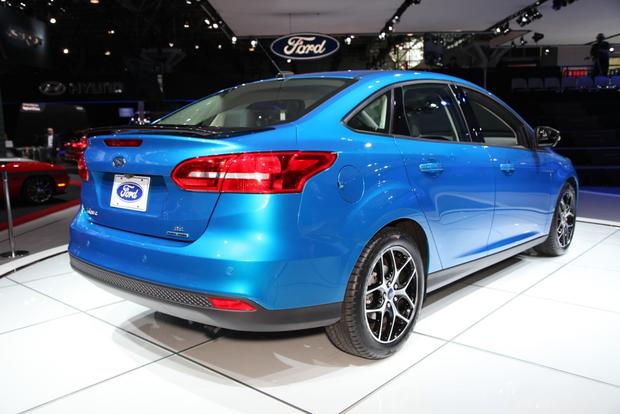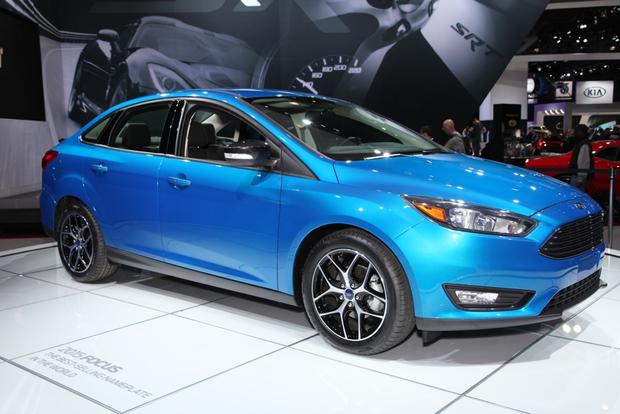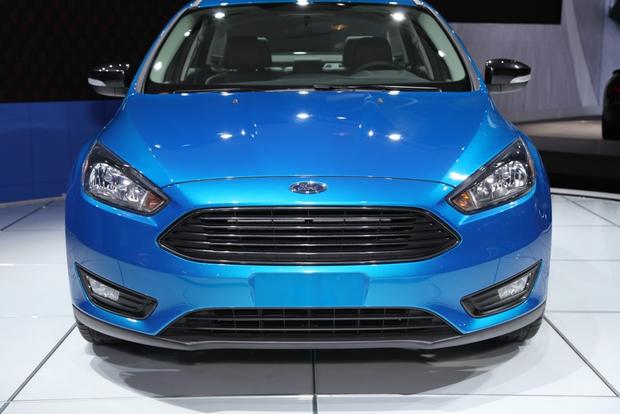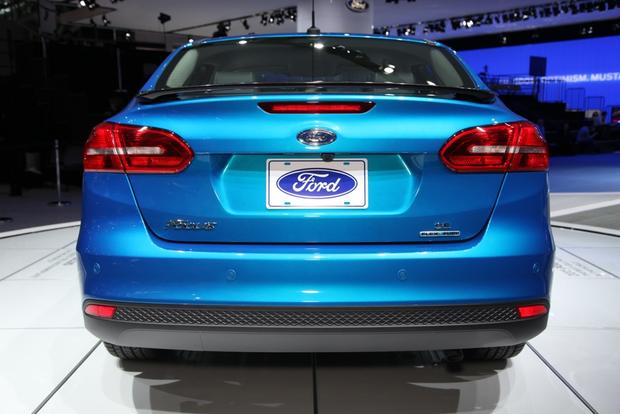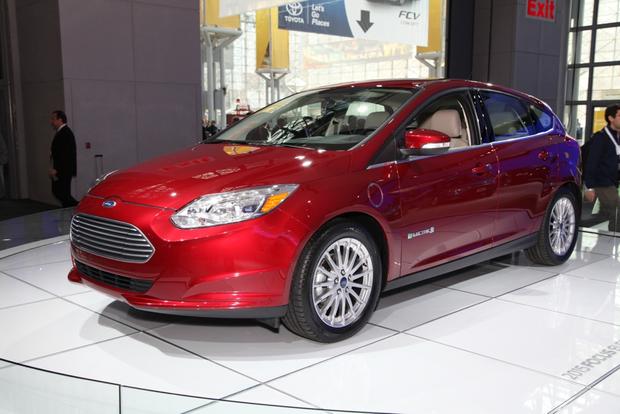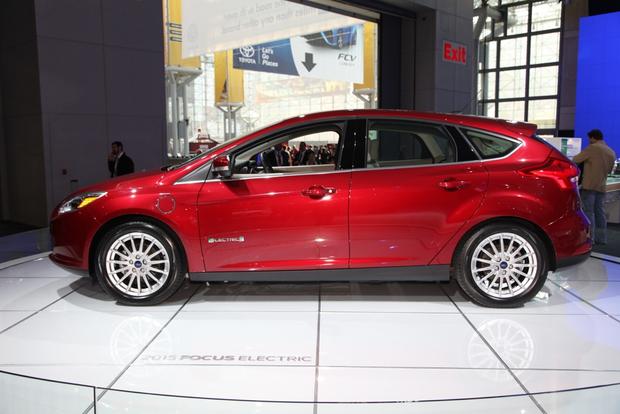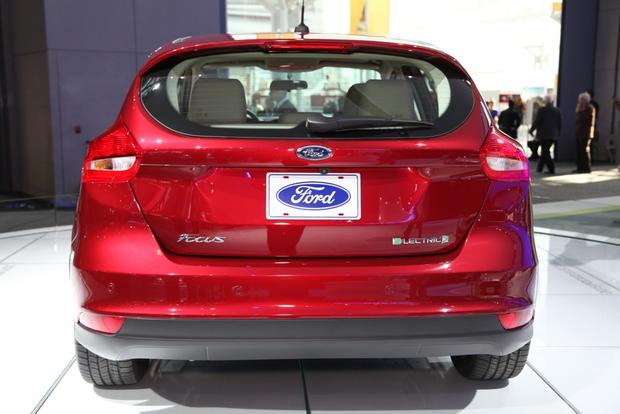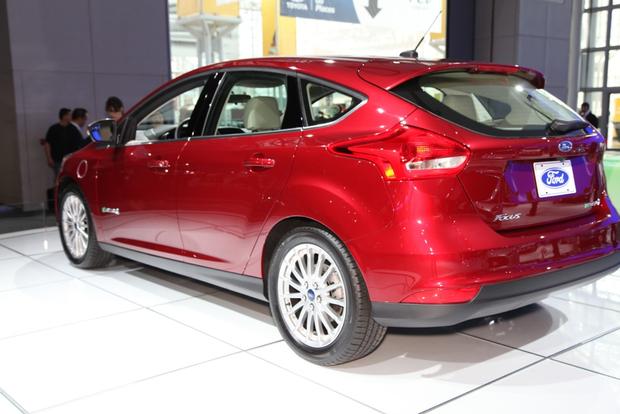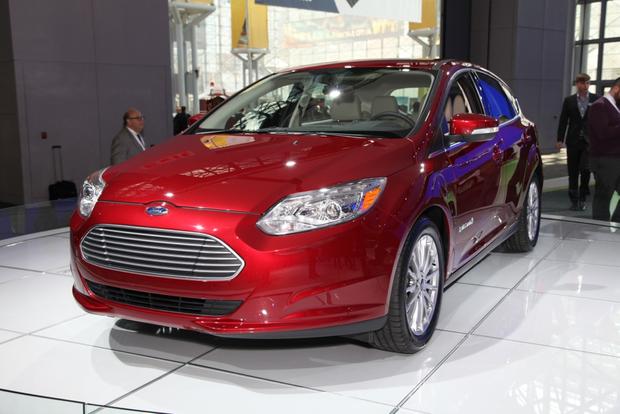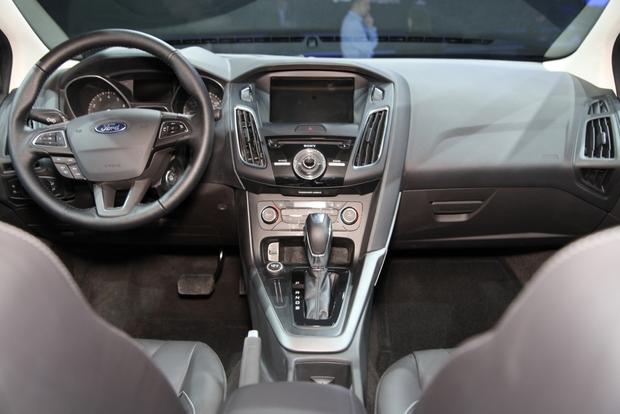 What Is It?
The 2015 Ford Focus sedan is a revised version of the popular Ford Focus compact car, which debuted in its current form for the 2012 model year. Although Ford already showed off the Focus hatchback earlier this year in Geneva, the automaker is using this year's New York Auto Show as a launching pad for the updated Focus sedan and a revised version of the fully electric Focus Electric hatchback.
On the outside, the 2015 Focus offers major changes over the current model. While updates for 2015 don't go as far as a full redesign, they still include a totally new front end with Ford's corporate grille, along with a revised rear end with new taillights and an updated bumper design. Interior updates aren't as drastic: They're primarily centered around a new steering wheel and revised climate controls.
But despite the Focus' exterior changes, the compact car's most important update is under the hood, where it features a newly available 1.0-liter EcoBoost turbocharged 3-cylinder engine, said to make the power of a 4-cylinder with the fuel economy of a 3-cylinder. Unfortunately, Ford has not announced horsepower figures or gas-mileage numbers for the new engine, though the automaker says it'll only be offered with a 6-speed manual transmission.
Other updates are largely focused on new features. The Focus sedan is adding a standard reversing camera, while it's also offering safety features such as blind spot monitoring and lane-keeping assist.
Along with revisions to the Focus sedan, Ford has also updated the Focus Electric for the 2015 model year. In addition to new styling that mirrors changes to other Focus models, the Focus Electric adds a unique LCD gauge cluster with electric-car-specific functions to help drivers manage the hatchback's range.
How Much?
Ford hasn't announced pricing, but we wouldn't expect major increases. Figure around $17,500 for a base-level Focus sedan, or $36,000 for a Focus Electric.
When Can You Get It?
Summer or fall 2014
Add It to Your Shopping List Because...
The Ford Focus is already an excellent contender in the compact-car world, and with the latest model, it looks like the car just became even better. In addition to new styling that helps make the Focus look more modern, the sedan also boasts luxury-car-like safety equipment and a new 3-cylinder engine that will likely return impressive fuel economy figures. We're eager to drive it, but for now, we think the 2015 Ford Focus has what it takes to compete with the best compact cars.
Other Cars to Consider
Honda Civic -- The Honda Civic remains a class leader thanks to its no-nonsense interior, its fuel-efficient engines and a reputation for durability matched by few other cars on the road.
Kia Forte -- The Kia Forte is a well-equipped small car that offers a lot of equipment at reasonable prices. We also appreciate its engines, which boast good power and excellent gas mileage.
Mazda3 -- The Mazda3 is our favorite compact car. Fully redesigned for the 2014 model year, the latest Mazda3 boasts an impressive list of available technologies and excellent driving dynamics.