RESEARCH LA AUTO SHOW BY YEAR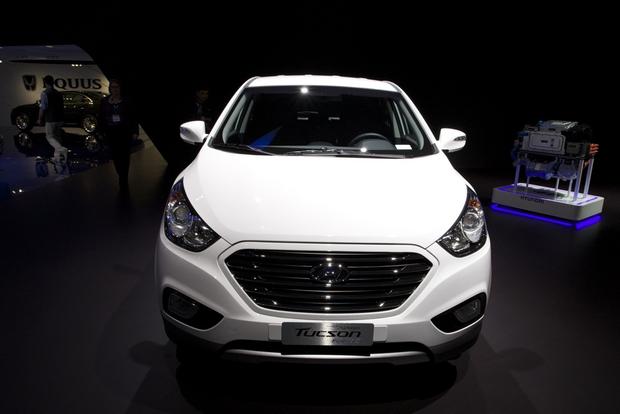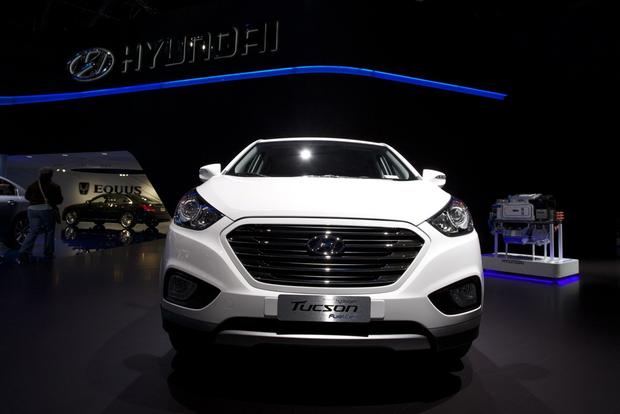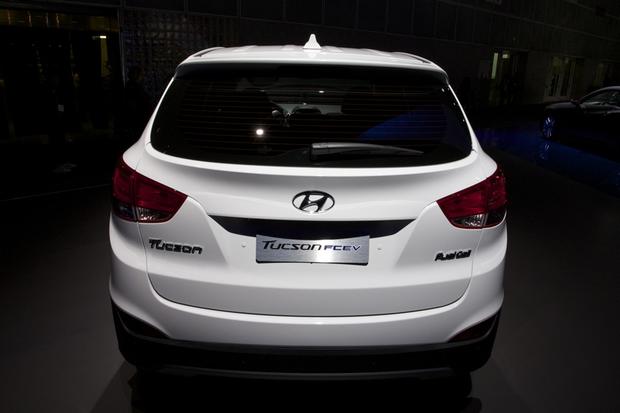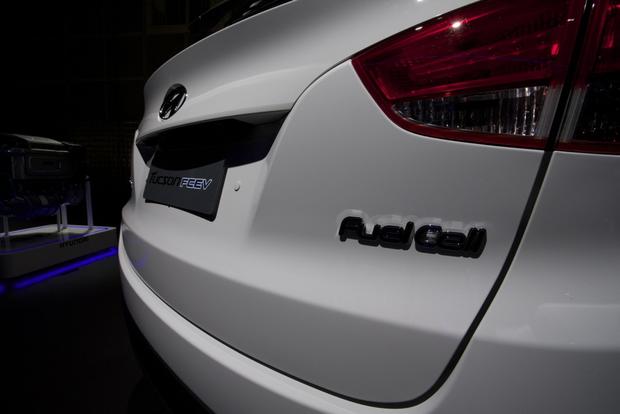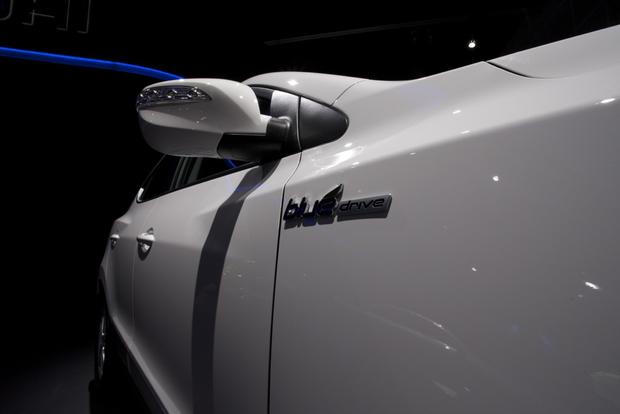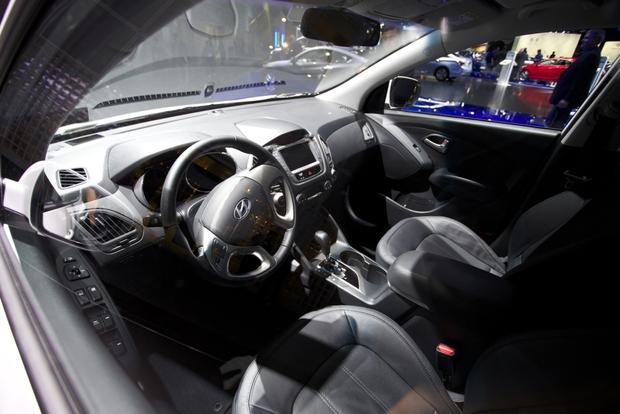 What Is It?
The 2015 Hyundai Tucson FCV should appear familiar. There's been a gasoline version of this compact crossover since 2005. It's the FCV bit that needs some explanation. And here it is: fuel cell vehicle.
A fuel cell vehicle is powered by hydrogen. That gas goes through a series of membranes in cells and creates an electrical current as it does so. That electric current then powers a motor, which turns the wheels. It's virtually silent and the only emission coming out of the tailpipe is water vapor.
Although Honda has been working on fuel cells for several years, it's still a young technology with challenges. For a start, where do you buy hydrogen? But the quest for lower emissions and greater fuel economy means looking at issues like these. And one day perhaps we'll all be driving fuel cell vehicles.
In the meantime, residents of Los Angeles and Orange County (just to the south of Tinsel Town) have a chance to get on board starting next spring, because the 2015 Hyundai Tucson FCV has just been launched at the 2013 LA Auto Show. This is one of the few areas where several filling stations have a hydrogen pump.
Hyundai puts range at 300 miles, and filling the tank should take about 10 minutes. The vehicle will be available at four dealerships.
How Much?
It's a lease-only deal. The monthly cost is $499 for 36 months with $2,999 down. That includes unlimited hydrogen and "At Your Service Valet Maintenance."
When Can You Get It?
Spring 2014, as long as you live in Los Angeles or Orange County.
Add It to Your Shopping List Because...
All the zero-emissions benefits of a plug-in battery powered car but with quick refueling capability and a much greater range -- typically about three times more than an electric car. And there's the easily accessible push from 221 lb-ft of torque. Not that it matters much in Southern California, but fuel-cell vehicles fare better in cold weather than straight battery equivalents.
Other Cars to Consider
2014 Chevrolet Volt-- There aren't actually any direct fuel-cell-powered competitors. But the Chevy Volt has an electric motor and a range-extending gasoline engine, so it can cover a similar amount of ground.
If it has to be fuel cell or nothing, you may have to wait until 2015 when Toyota and Honda plan to have something to offer. But they will be more carlike than crossover-like.