RESEARCH GENEVA AUTO SHOW BY YEAR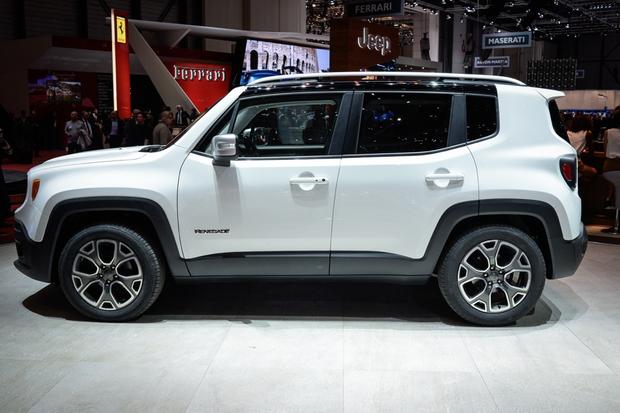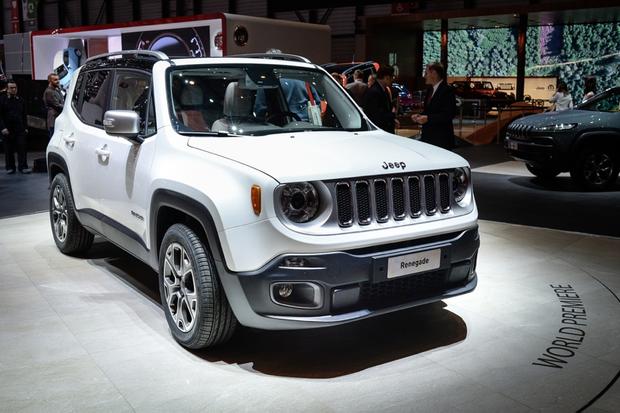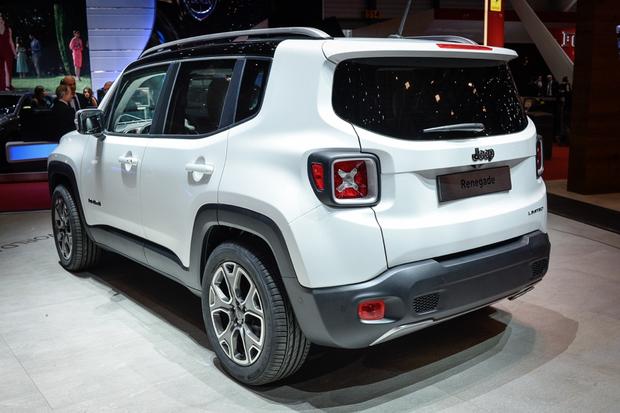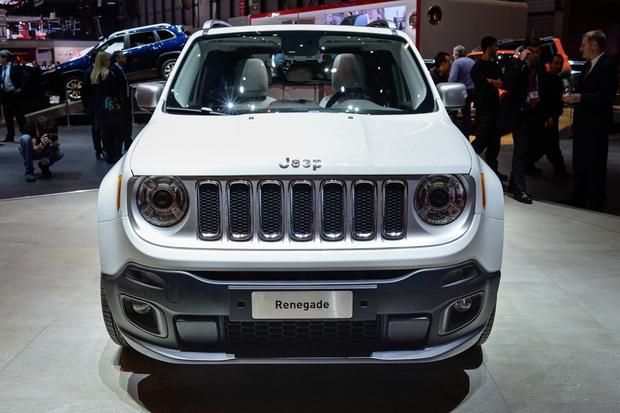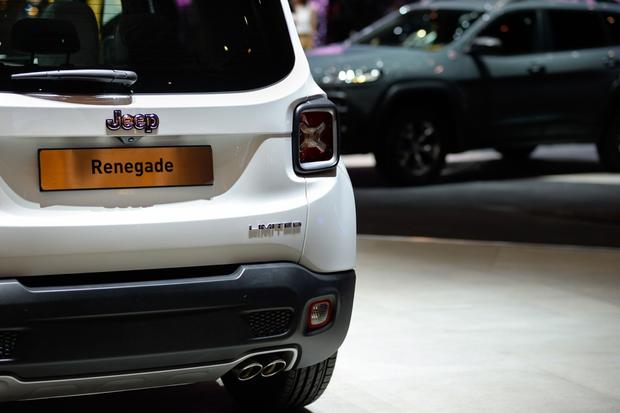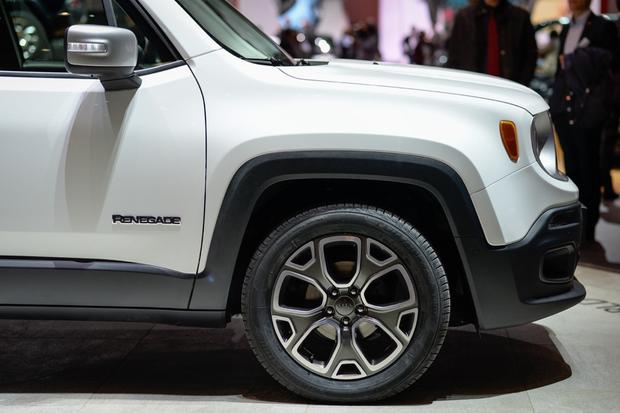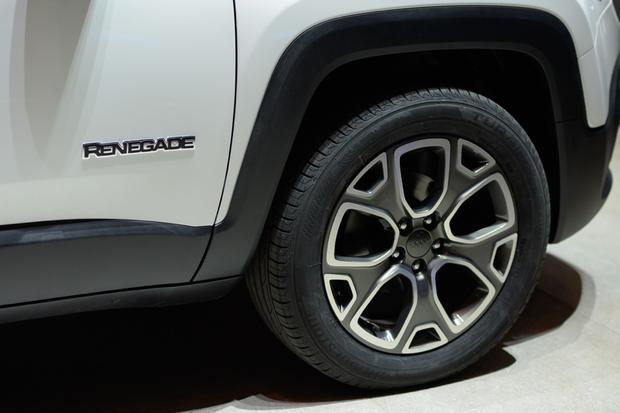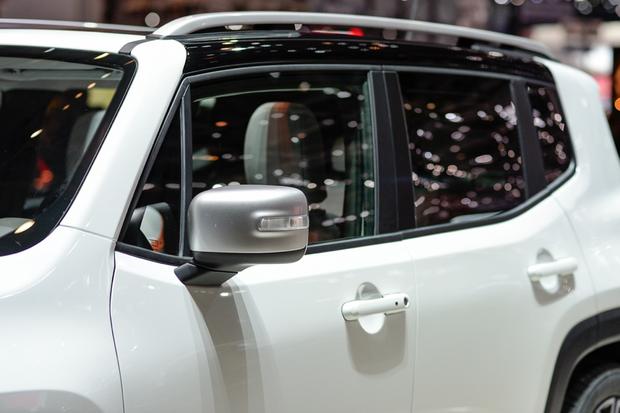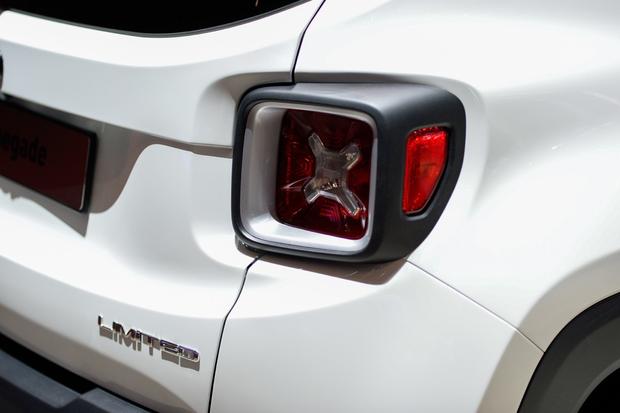 What Is It?
The 2015 Jeep Renegade is a pint-sized crossover SUV that replaces the unloved Compass and Patriot, and Jeep has chosen the 2014 Geneva Auto Show for its debut. Why Europe? Well, for one thing, the Italian-built Renegade has strong European roots, sharing many parts with parent company FIAT's 500L and Panda 4x4. (Is it too late to call it the "Renegade Panda"?) And for another, those roots are expected to help Jeep expand its presence on the continent, even though the Renegade is definitely coming to U.S. showrooms, as well. Jeep has long made SUVs that can travel around the world, but the Renegade could be the first that actually sells around the world.
One look at the 2015 Jeep Renegade and you'll see why it's got a shot across the pond: This thing is tiny! Unlike typical American crossovers, which are road hogs by Euro standards, the Renegade should fit right in on winding city streets -- and that goes for our streets, too. Measuring over 7 inches shorter than the already modestly sized Patriot, the Renegade really puts the "compact" in "compact crossover." It's considerably shorter than the Hyundai Tucson and Kia Sportage, for example. For size peers, think Kia Soul and Nissan Juke.
Naturally, Jeep trumpets the "Trail Rated" capability of the Renegade Trailhawk, which offers 8.7 inches of ground clearance, a low-range 4x4 system, a lifted suspension, unique styling elements and spunky 17-in wheels. But all Renegades will share the Wrangler-inspired grille and unique taillights that Jeep likens to "vintage military gas cans." Also notable is the novel "My Sky" dual-panel roof, which looks like a standard panoramic sunroof on first glance but is actually more like a targa roof. You can remove either or both panels and stow them in the cargo area for a convertiblelike experience.
Under the hood, the Renegade will start with a familiar 1.4-liter turbocharged 4-cylinder that also does duty in the Dodge Dart sedan. Rated at 160 horsepower and unusually offered with a 6-speed manual transmission, the 1.4 promises spunky performance along with healthy fuel economy. If you can do with a bit less efficiency, there's also a naturally aspirated 2.4-liter four (also featured in the Dart) that cranks out 184 hp. Jeep's exclusive 9-speed automatic transmission, first seen in the new Cherokee, will be available here, as well -- a welcome departure from the lethargic CVT in the Compass and Patriot.
We'll have more information about equipment and options closer to the Renegade's launch, but we do know that it'll come in Sport, Latitude, Limited and Trailhawk trim levels, with not one but two uConnect touchscreens on offer (one 5-incher and one 6.5-incher). Also featured is a 7-in color TFT display in the instrument cluster, a nifty touch in this affordable segment.
How Much?
We don't know yet, but since the Renegade slots below the Cherokee in Jeep's lineup, we expect a price of well under $20,000 to start. As for the Trailhawk, our guess is that it will break the $25,000 barrier with all that extra kit, but we'll have to wait and see.
When Can You Get It?
Mid to late 2014.
Add It to Your Shopping List Because…
You're with us in thinking that Jeep may have finally nailed the compact crossover formula. Let's face it, few folks genuinely aspired to own a Compass or Patriot. This Renegade's got spirit, though. We can definitely see style-conscious urbanites giving it a shot, not to mention anyone who wants Jeep styling and versatility in an efficient and affordable package.
Other Cars to Consider
Kia Soul -- The Soul's focus is definitely pavement-biased, as you can't even get all-wheel drive. But as long as you have no plans to venture off-road, the Kia has a lot to offer.
MINI Countryman -- The Countryman is likely pricier than the Renegade, but you get BMW quality and phenomenal handling for a crossover.
Nissan Juke -- Similar to the others, the Juke prefers pavement, but it's got a funky style all its own, as well as a spunky turbo engine to compete with the Renegade's base unit.