RESEARCH NEW YORK AUTO SHOW BY YEAR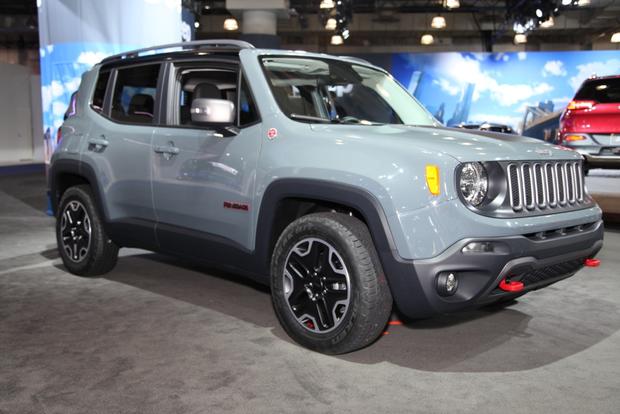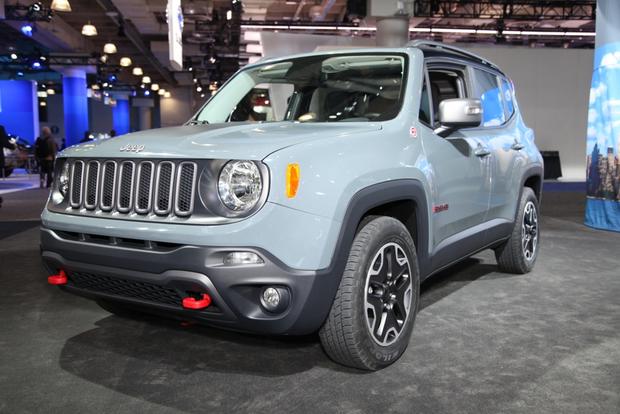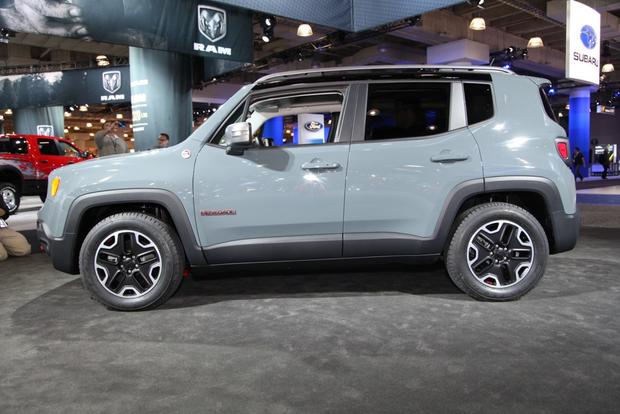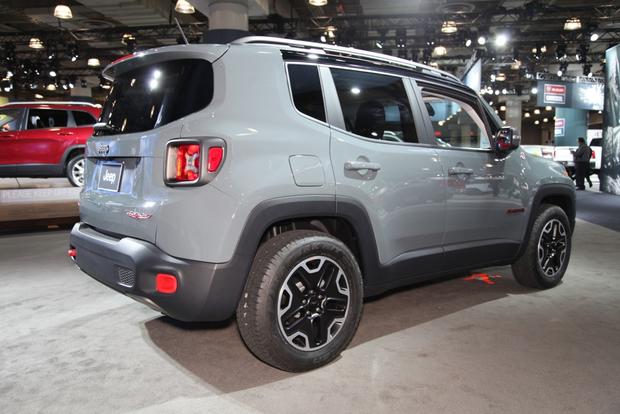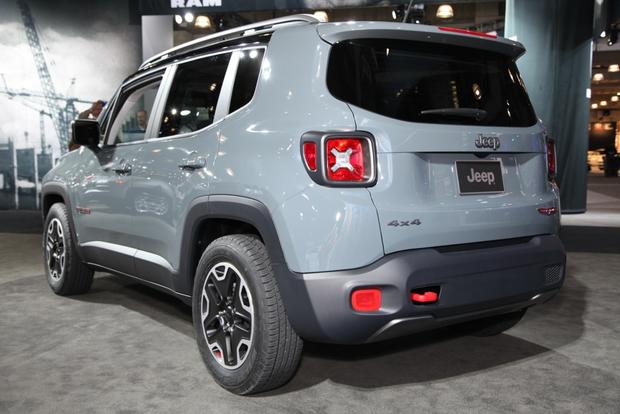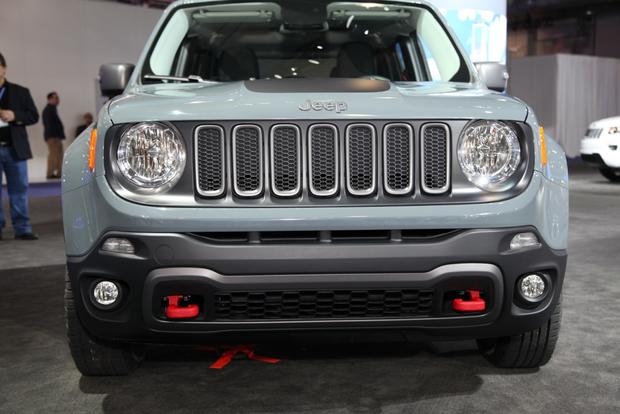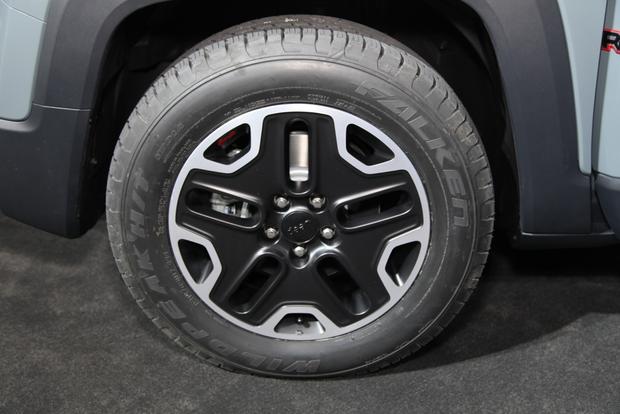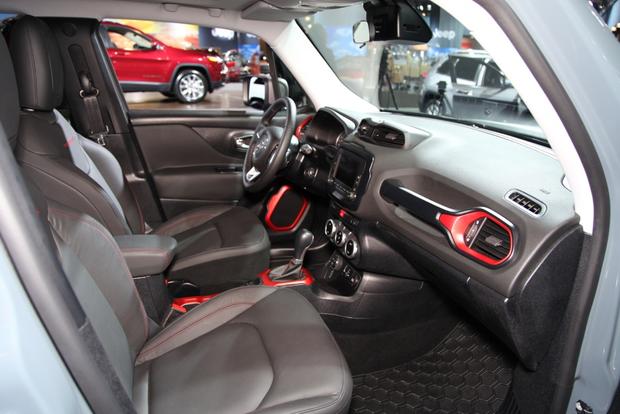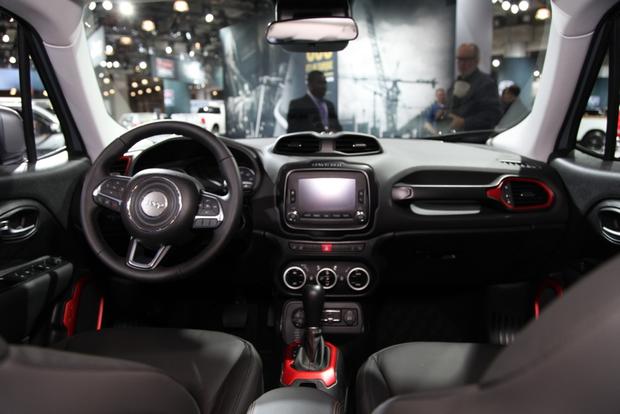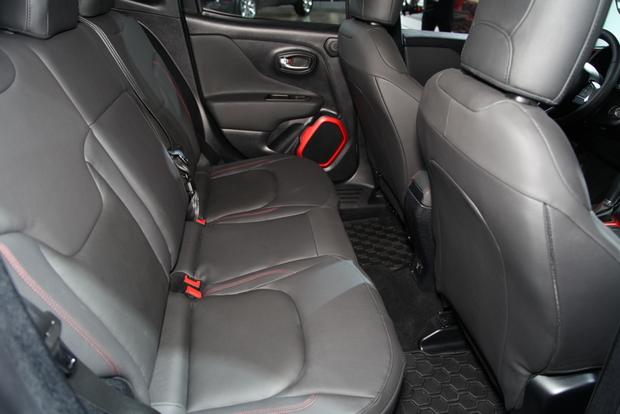 What Is It?
The 2015 Jeep Renegade is a compact SUV that slots below all of Jeep's current offerings in terms of size and pricing. Already shown earlier this year at the Geneva Auto Show, the Renegade is making its North American debut here in New York.
On the outside, the Renegade manages to combine traditional Jeep styling cues (circular headlights and the brand's unique grille) with an endearing compact-SUV look. It boasts an upright, boxy design and squared wheel arches, while the show car's bright colors give it an approachable, fun-loving look.
The Renegade continues its cheeky appearance on the inside, where it carries in some splashes of the exterior color around the air vents and transmission lever. We're also pleased to see an LCD screen in the gauge cluster and a large, center-mounted touchscreen, which means that Chrysler's fabulous Uconnect system will surely be available.
The Renegade will offer two available engines. Base-level models will use a 160-horsepower 1.4-liter turbocharged 4-cylinder, which is also offered in the FIAT 500L and Dodge Dart. Drivers who want even more power can upgrade to a 184-hp 2.4-liter 4-cylinder, which is used in the new Chrysler 200 and higher Dodge Dart trim levels.
In terms of equipment, we think most shoppers will be pleased with the Renegade's level of standard and optional features. In addition to a traditionally Jeep optional 4-wheel-drive system with low-range gearing, the Renegade offers a heated steering wheel, fold-flat rear seats, and -- this is our favorite -- removable roof panels to let drivers and passengers enjoy the fresh air.
How Much?
Pricing has not yet been announced, though we expect the Renegade to start under $20,000.
When Can You Get It?
Late 2014 or early 2015
Add It to Your Shopping List Because...
While Jeep has tried to enter the compact SUV world before with models such as the Patriot and Compass, the Renegade seems to be the brand's best effort yet. Offering a traditional Jeep look and impressive off-road features, it doesn't stray too far from the Jeep ethos, but it still manages to provide a fun-loving look and feel. Add an extensive list of available features and the impressive Uconnect infotainment system, and we think the 2015 Jeep Renegade could be a winner.
Other Cars to Consider
Chevrolet Trax -- Also making its debut at this year's New York Auto Show, the Trax is a tiny SUV with 4-cylinder power. It won't have the Jeep's off-road capabilities, but it will offer similar pricing and excellent gas mileage.
Kia Soul -- The Soul doesn't offer all-wheel drive or boast any sort of off-road capabilities, but it does include funky styling, excellent fuel economy and much of the Renegade's practicality, all at a much lower starting price.
Nissan Juke -- If you like the Renegade's funky styling, chances are good that you'll love the look of the Nissan Juke. We also expect the Juke's pricing to roughly match that of the Renegade's.