RESEARCH LA AUTO SHOW BY YEAR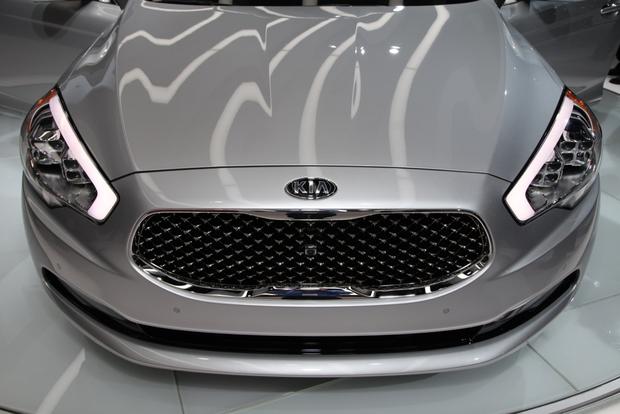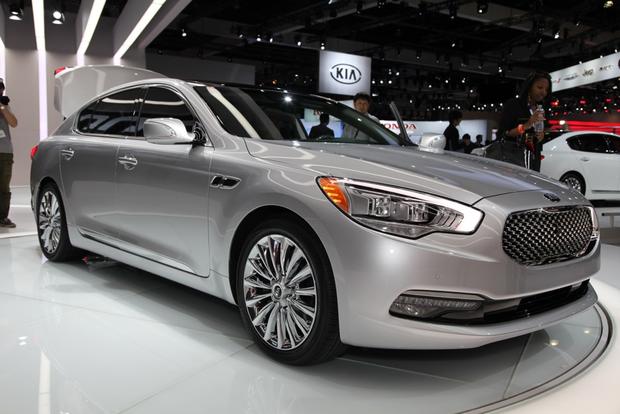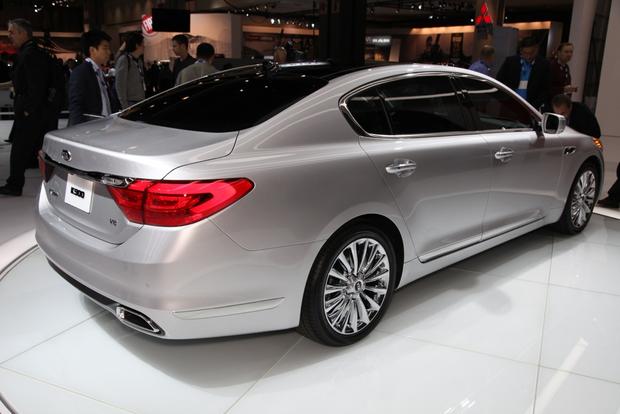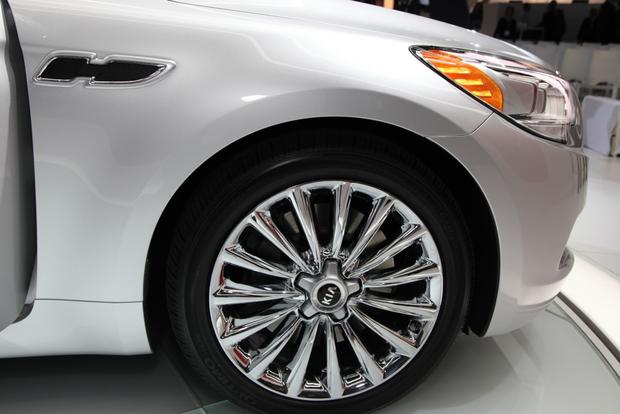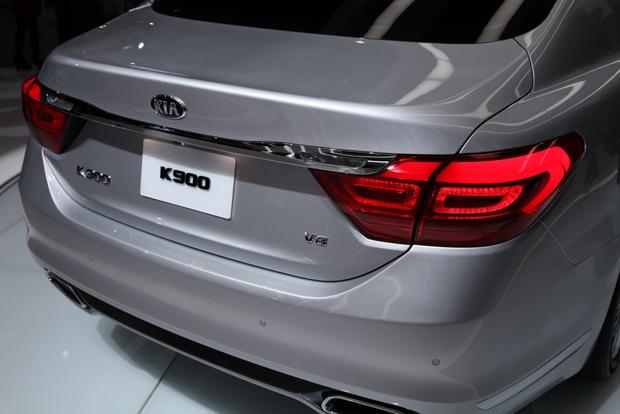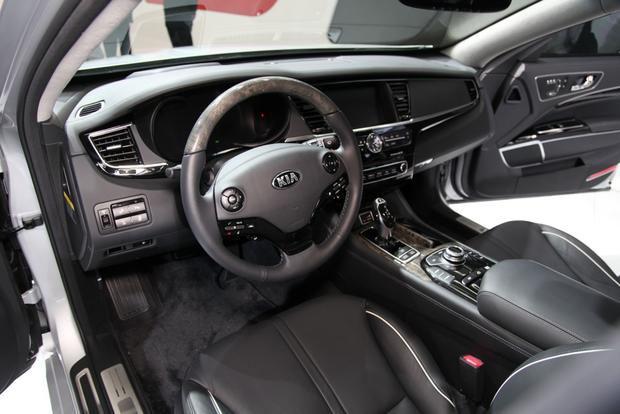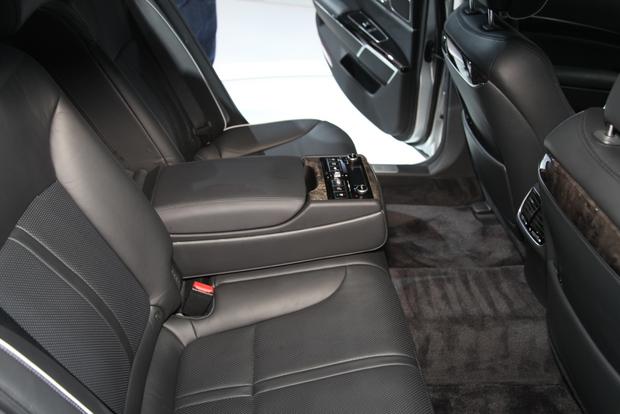 What Is It?
The 2015 Kia K900 is a premium luxury sedan that's loosely based on the Hyundai Equus. It marks a number of historic firsts for Kia in the US, including the company's first rear-wheel-drive sedan and its first full-fledged luxury offering.
Although the K900's dashing exterior hides its mass well, this is undoubtedly a large car. The 119.9-inch wheelbase is identical to that of the enormous Equus, so we're talking about a real executive-class sedan here. Indeed, the K900 strikes us as a natural rival to the newly sportified Lexus LS, which incidentally has a slightly smaller 116.9-in wheelbase. With its similarly athletic styling and presumably lower base price, the K900 could persuade more than a few LS fans to give Kia a chance.
We can hear your objections already: "But the LS comes with a V8!" Believe it or not, so does the K900. That's actually not a first -- the short-lived Borrego SUV offered V8 power a few years ago -- but the K900's 5.0-liter, 420-horsepower engine is certainly the strongest Kia V8 we've seen. There's also a 311-hp, 3.8-liter V6, if you'd rather keep a lower profile. Either way, an 8-speed automatic handles the shifting duties, and the rear-wheel-drive layout further differentiates the K900 from front-drive premium cars like its Cadenza stablemate.
Not surprisingly, the K900 offers a dizzying array of luxury features. LED lighting accents liven up the front and rear fascias, while the interior boasts standard leather upholstery, heated rear seats, rear climate controls, a power rear sunshade and a 17-speaker, 900-watt Lexicon audio system. The aptly named VIP package adds reclining ventilated rear seats with power lumbar support.
On the technology front, the K900 offers a new 9.2-in infotainment display with a knob-based control interface. Voice controls also come standard. Numerous advanced safety systems are available, including Kia's first rear cross-traffic alert system and adaptive cruise control with automatic braking.
How Much?
Since the 2015 Kia K900 starts with V6 power versus the Equus model's standard V8, we expect it will be priced more aggressively. With the Equus positioned above $60,000, the K900 should start in the low $50,000s.
When Can You Get It?
Early 2014
Add It to Your Shopping List Because...
You appreciate the K900's value proposition. Assuming we're right about the pricing, Kia's offering all the perks and features of an executive cruiser for the cost of a typical midsize luxury sedan. We're eager to test the K900 and find out if it can walk the walk. But, at the very least, this car is worth a test-drive to compare.
Other Cars to Consider
Audi A6 -- The A6 doesn't have anywhere near the back-seat comfort of the K900, but it's a blast to drive and very nice inside.
Hyundai Equus -- It may be similar underneath, but the Equus looks more regal with its classic luxury-cruiser styling. If you go for that sort of thing, maybe the Hyundai's more your speed.
Lexus LS -- The redesigned LS has a sportier vibe than before, and it's got the dimensions and feature set to compete with the K900.
Used Hyundai Genesis -- A new Genesis is right around the corner, and it's a potential K900 alternative, as well, as they largely use the same platform. But we'd take a close look at used Genesis models. With the new one about to be unveiled, it's a good time to go bargain-hunting at your Hyundai dealer.