RESEARCH PARIS AUTO SHOW BY YEAR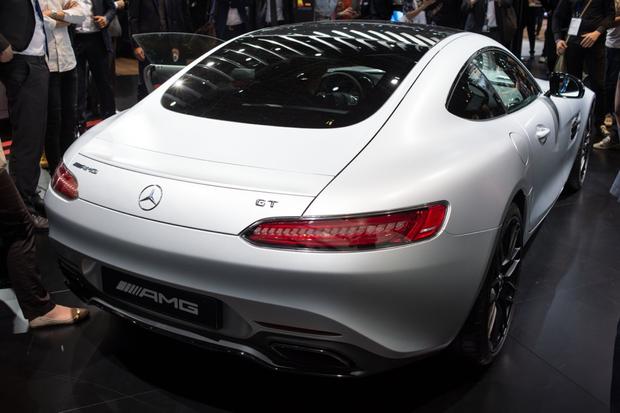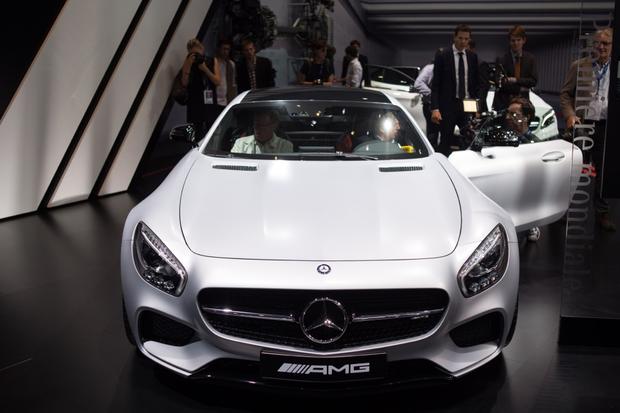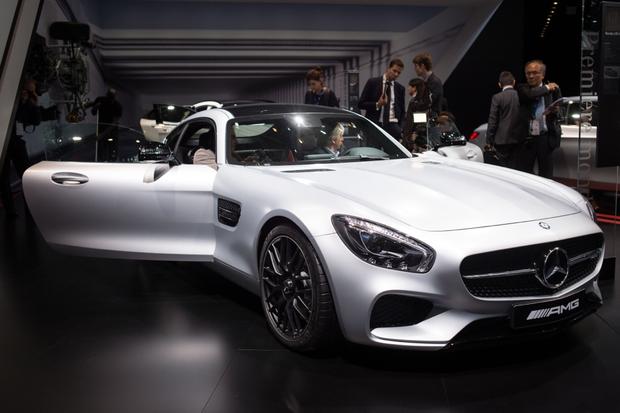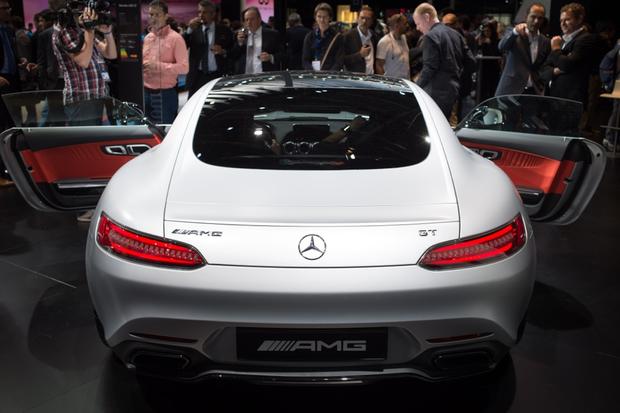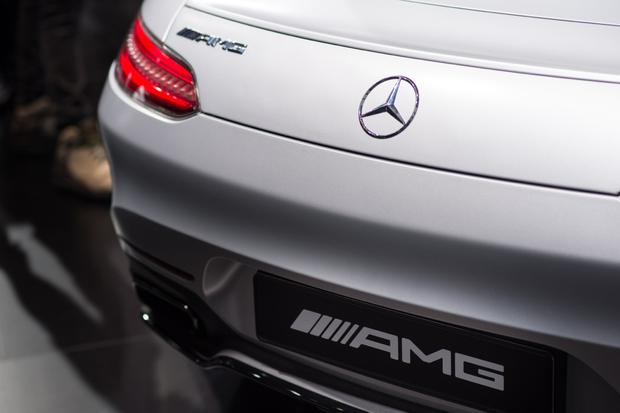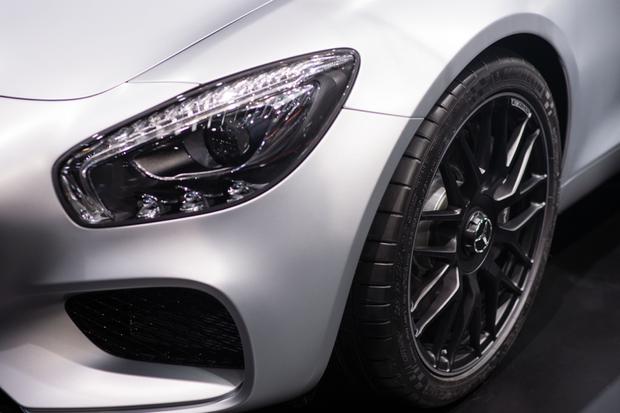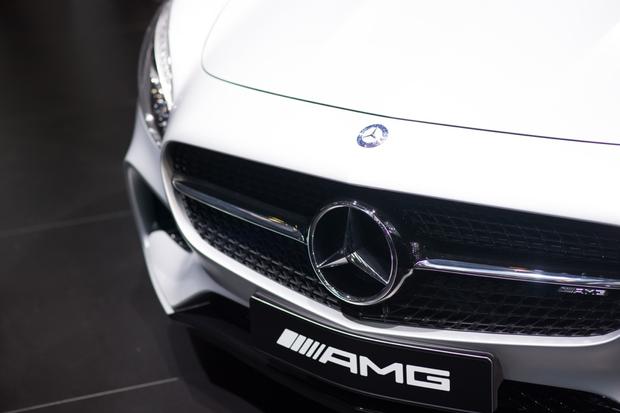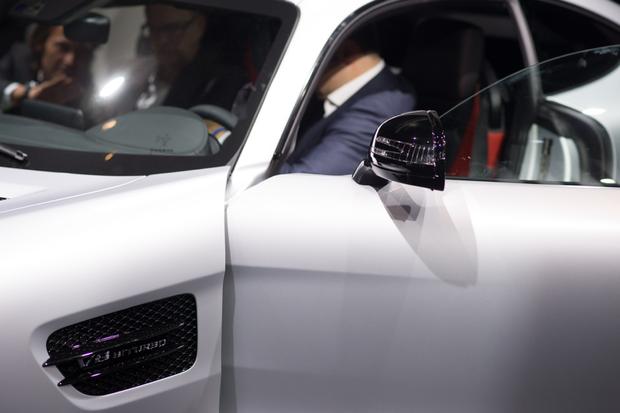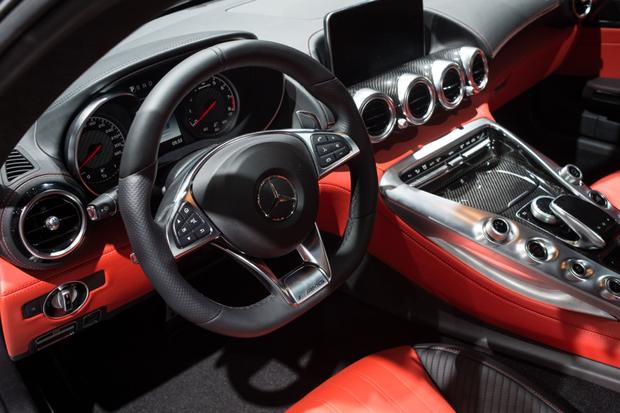 What Are They?
The 2015 Mercedes-AMG C63 may have a slightly different name (note the missing Benz), but once people drive it, we're guessing that they won't care what it's called. Based on the redesigned 2015 C-Class, the C63 is up to its usual tricks, transforming the sedate baby Benz into a tire-smoking, world-beating sport sedan.
The C-Class's redesign is itself big news for the AMG version, as the S-Class-inspired exterior, fully modernized interior and stretched dimensions make for a significantly different canvas than before. The other headline, of course, is the switch from AMG's epic naturally aspirated 6.2-liter V8 to a theoretically more fuel-efficient 4.0-liter V8 with twin turbos. The numbers are formidable: Whereas the old V8 put out 451 horsepower, its twin-turbo successor makes 469 hp with superior torque to boot. There's also a C63 S model rated at 503 hp. With the torque-converter-less 7-speed MCT transmission banging off seamless upshifts, the C63 leaps to 60 miles per hour in 4 seconds (3.9 in C63 S trim). We can't argue with that kind of speed, though no turbocharged engine can match the exquisite bellow of the outgoing V8.
One thing that hasn't changed, thankfully, is which wheels do the driving. A car with this much power should be able to melt its rear rubber on demand, and we're pleased to report that the rear-wheel-drive 2015 Mercedes-AMG C63 will continue to enjoy this privilege. We don't take this for granted; indeed, now that the midsize E63 comes only with all-wheel drive, we've basically concluded that the apocalypse is upon us and anything could happen. The staunchly rear-drive C63 assures us that all is not lost -- and with cool new features such as ceramic brakes and a 3-mode adaptive suspension, this will almost certainly be the most capable C63 yet.
While we're on the subject, another new rear-wheel-drive stalwart is the show-stopping 2016 Mercedes-AMG GT S sports car, which shares the C63 S's 503-hp twin-turbo V8 (a slightly detuned 456-hp GT model will follow well after the GT S's debut). Although it lacks the nifty gull-wing doors of the SLS AMG sports car that it replaces, the AMG GT compensates with a much more organic roofline that tapers gracefully through the vaguely Porsche-Macan-like taillights. Compared to the imposing SLS, the GT looks sleek and nimble in profile -- almost like a long-nosed Porsche 911. Presumably the Mercedes designers weren't aiming for a Porsche mash-up here, but in any case, the overall effect is nothing short of stunning.
Performance is suitably breathtaking, with 60 mph arriving in 3.7 seconds for the GT S and extending to 3.9 in the GT. A 7-speed dual-clutch transmission (not to be confused with the C63's MCT) drives the rear wheels through a locking differential that should get the most out of midcorner grip. Double-wishbone suspensions front and rear, adaptive dampers and an adaptive rear spoiler are standard, while an optional Dynamic Plus package adds dynamic engine and transmission mounts, a more aggressive suspension tune and various other racy upgrades. Inside, the GT's dashboard and center console are visually arresting, particularly the latter with its prominent width and rakish orientation.
How Much?
The C63 should more or less pick up where its predecessor left off, which means a starting price in the $60,000-$70,000 range. The GT S will be considerably pricier, starting just under $180,000, with an initial Edition 1 launch trim running about $15,000 more.
When Can You Get Them?
The 2015 Mercedes-AMG C63 launches in spring 2015, as does the 2016 Mercedes-AMG GT S. Look for the Mercedes-AMG GT to follow in early 2016.
Add Them to Your Shopping List Because...
You want a supercar with four doors, if it's the C63 -- or you're fine with two doors and two seats (and don't mind that the GT S costs roughly as much as three C63s).
Other Cars to Consider
BMW M3 -- Also turbocharged for the first time, the new M3 sedan is the quickest yet.
Audi RS 5 -- Got a hankering for naturally aspirated power? The RS 5's sweet 450-hp V8 hits the spot.
Ferrari 458 Italia -- If you're mulling the GT S, why not go Italian? Few cars can stir the soul like a Ferrari at full song.
Used Mercedes-Benz C63 AMG -- There are plenty of certified pre-owned C63s out there right now with the incomparable 6.2-liter V8.