RESEARCH LA AUTO SHOW BY YEAR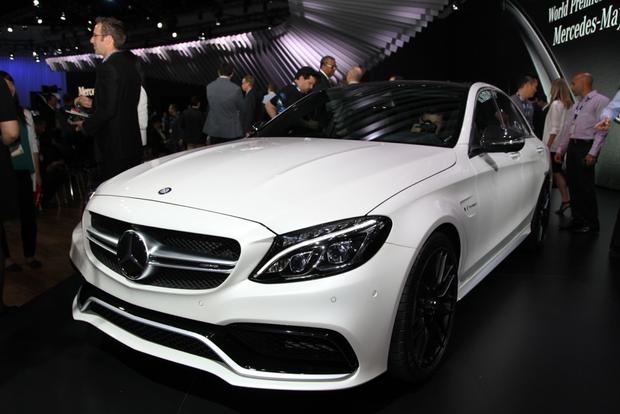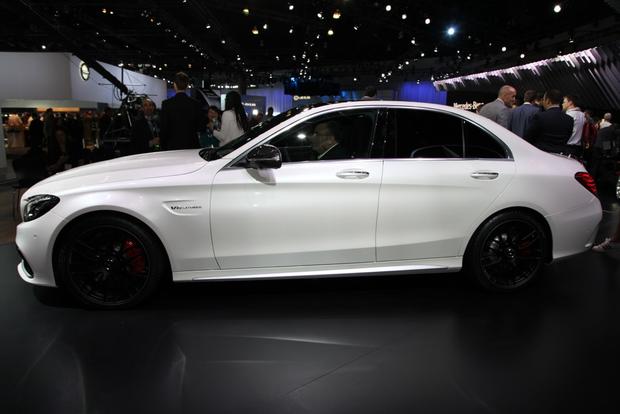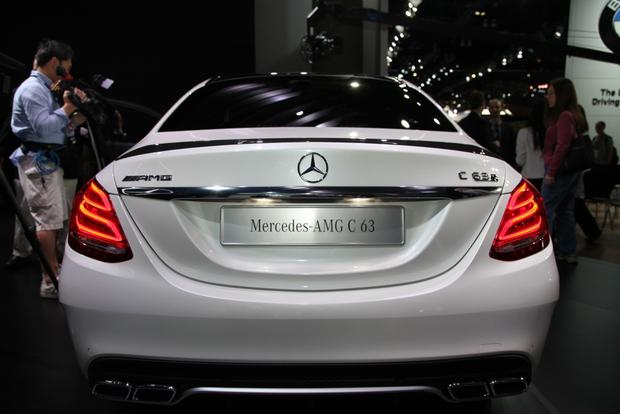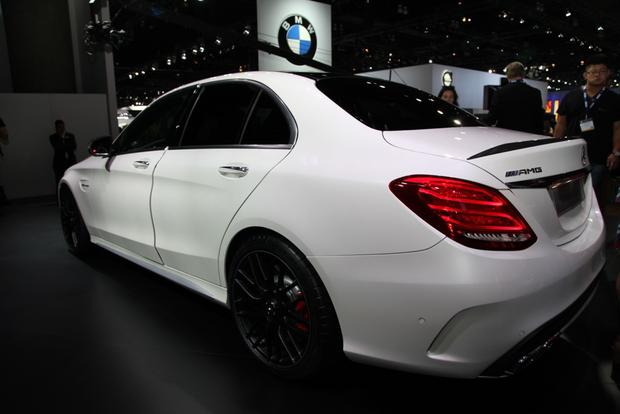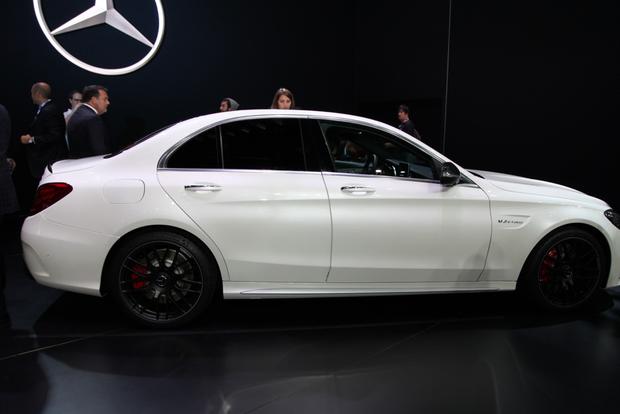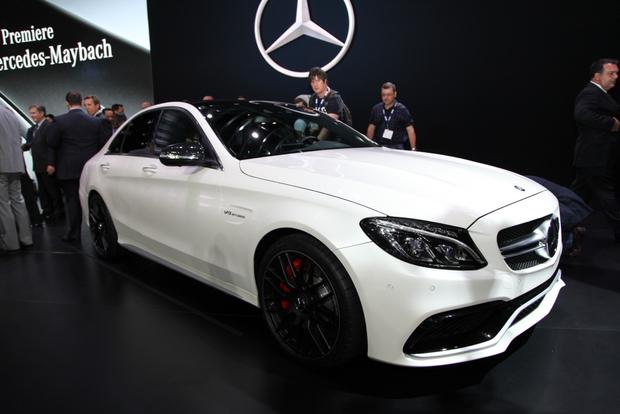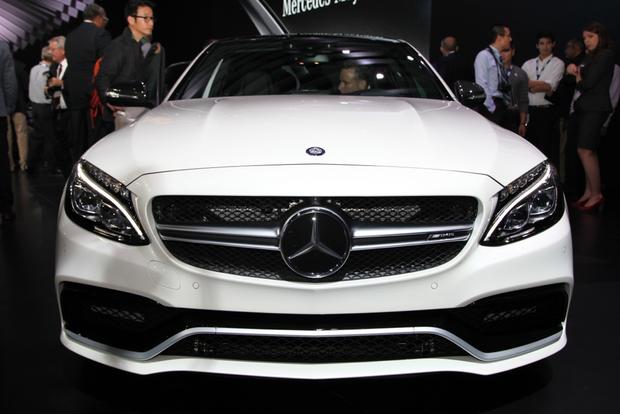 What Is It?
The 2015 Mercedes-AMG C63 is a sports sedan that comes in two versions. The "normal" C63 conjures 469 horsepower and 479 lb-ft of torque from its 4.0-liter twin-turbo V8. The C63 S, on the other hand, has a higher tune-up that puts 503 hp and 479 lb-ft beneath the lucky driver's right foot. The S goes from 0-to-60 miles per hour in 3.9 seconds, instead of the basic C63's 4.0 seconds. And although top speed is electronically limited in both, the S can reach 180 mph, compared with 155 mph.
This car is based on the latest generation of C-Class executive sedans, but has been worked on by AMG, which is the high-performance division of Mercedes-Benz. The previous C63 was the best-selling AMG model, and this version seems more than adequately equipped to fill those running shoes.
Among the many driver-centric features are an adaptive sport suspension, mechanical rear-locking differential, performance exhaust system, and a 7-speed dual-clutch transmission with steering wheel-mounted shift paddles that send power to its rear wheels.
Mercedes-Benz also claims that the 2015 Mercedes-AMG C63 has the most fuel-efficient 8-cylinder engine in the high-performance segment. There are no figures by the Environmental Protection Agency yet, so we'll have to take their word for it.
How Much?
TBA
When Can You Get It?
Both versions are set to arrive in the United States in March 2015.
Add It to Your Shopping List Because...
It's going to be fantastic. It will amuse you with power, poise and equipment, get you out of trouble with clever electronic driving aids, and provide an alternative to that car from Munich that everyone else raves about (the BMW M3).
Other Cars to Consider
2015 BMW M3 -- The M3 is the most obvious rival and the benchmark of smaller sport sedans.
2015 Audi RS 5 -- The RS 5 only comes in a 2-door version, but 450 hp from a 4.2-liter V8 should do the trick nicely -- especially when it's applied to the road with an all-wheel-drive system.
Used Audi RS 4 -- The RS 4 sounds awesome, and its level of power certainly doesn't disappoint.