RESEARCH DETROIT AUTO SHOW BY YEAR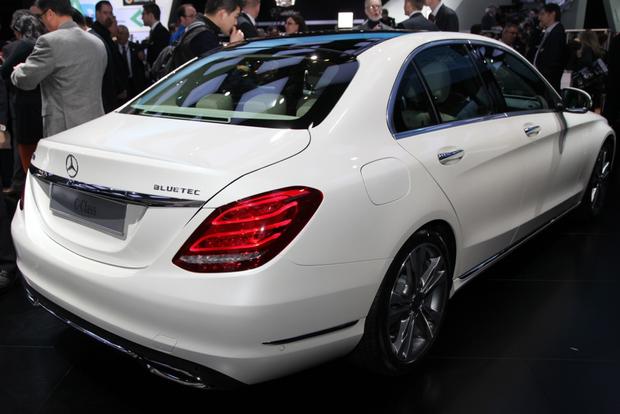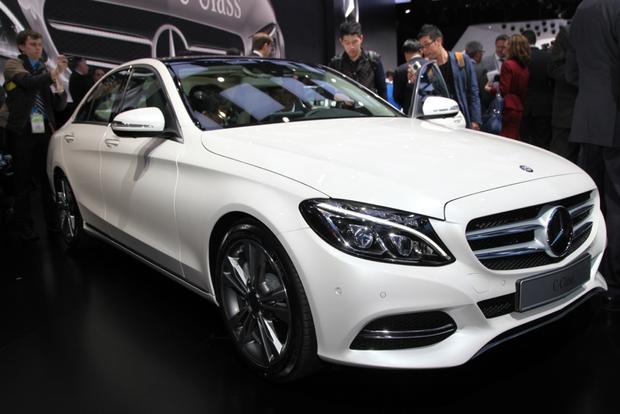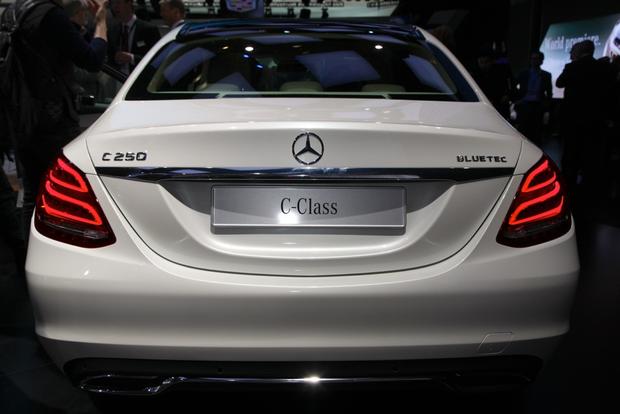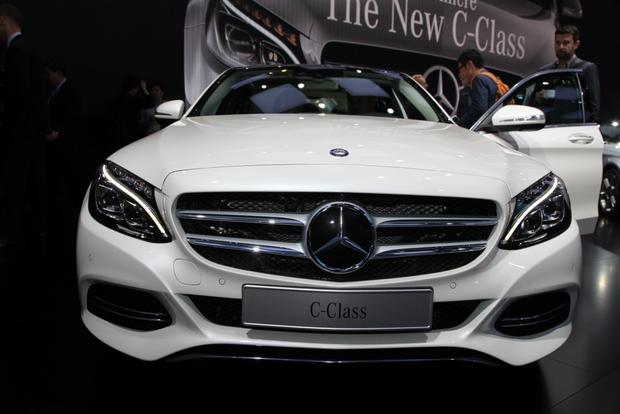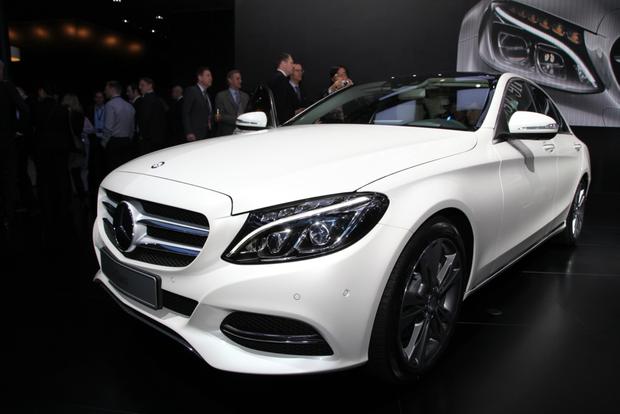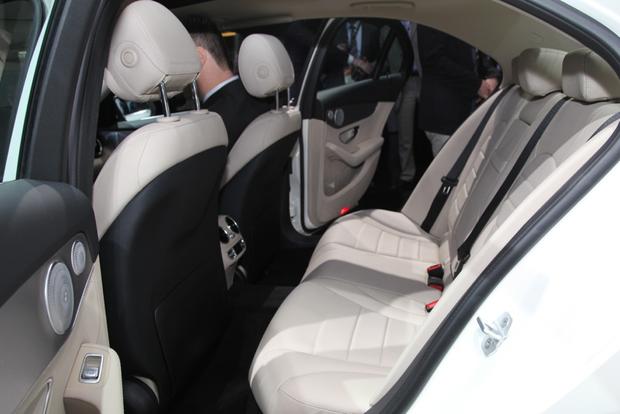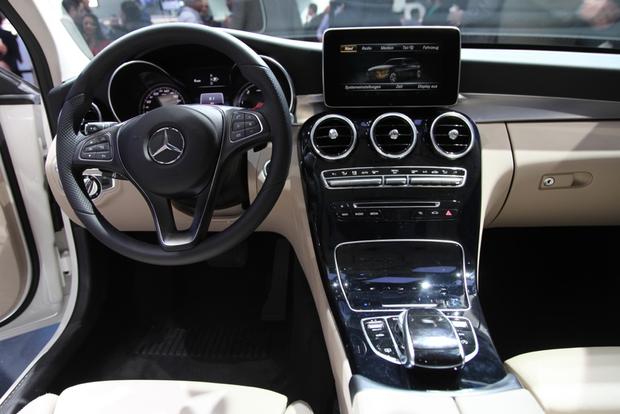 What Is It?
The 2015 Mercedes-Benz C-Class is no longer the entry-level Benz. Last year, the 2014 CLA250 became the most affordable car in the U.S. to wear a 3-pointed star. So this new generation of compact executive sedan, launched at the 2014 Detroit Auto Show, takes a step toward greater maturity.
As so often happens with maturity, the C-Class has become a little bigger: wider by 1.6 inches and longer by 3.7 inches. Some of that extra length is in the wheelbase, the distance between the front and rear axles. As well as extra passenger room, this also means a more comfortable ride quality -- something the C-Class already does well.
It's also lighter than its predecessor by around 200 pounds, which will help with fuel consumption. A 20 percent improvement is estimated.
At launch, engine choices will be a 2.0-liter 4-cylinder making 235 horsepower or a 3.0-liter V6 good for 329 hp. Both will be turbocharged and connected to a 7-speed automatic transmission with rear-wheel drive or all-wheel drive.
Expect some cutting-edge technology, as well, including many safety features that have migrated from the larger E-Class, such as active collision avoidance.
How Much?
No pricing announced yet, but an educated guess would be starting at around $36,000
When Can You Get It?
Fall 2014
Add It to Your Shopping List Because...
The C-Class is traditionally Mercedes-Benz's best-selling car, so it has a lot going for it, such as a deep level of engineering along with high levels of comfort (air suspension will be available in the 2015 Mercedes-Benz C-Class), all in a compact and relatively affordable package.
Other Cars to Consider
2014 Audi A4 -- It's a German compact executive sedan, and anything that fits such a description is bound to be pretty good. However, this generation is approaching its end, having been around since 2008 and face-lifted in 2012.
2014 BMW 3 Series -- It's the king of this segment and has been ever since it existed, thanks to an uncanny ability to get virtually everything right -- from comfort to poise to speed. This current generation emerged in 2012.
2014 Cadillac ATS -- At last, a domestic effort that can hang with the big boys. Fresh and fun, just not that spacious for rear passengers or luggage.
2014 Infiniti Q50 -- Not quite as well executed as the German candidates, but priced more reasonably.
2014 Lexus IS -- The recipient of a mid-cycle refresh for the 2014 model year, the IS includes a high level of standard equipment. Yet again, still a bridesmaid to the German brides.
Used Mercedes-Benz E-Class -- Why not spend the money that would have disappeared into new-car depreciation on extra space, technology and prestige?
Used BMW 5 Series -- If there's any such thing as a perfect car, the 5 Series could be a candidate. Anything bigger, faster and flashier than this is just being self-indulgent.