RESEARCH FRANKFURT AUTO SHOW BY YEAR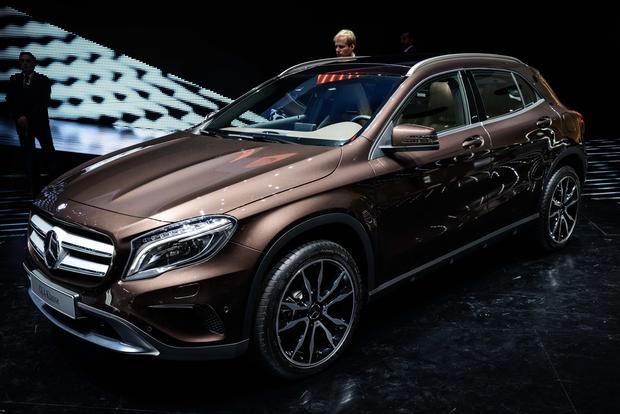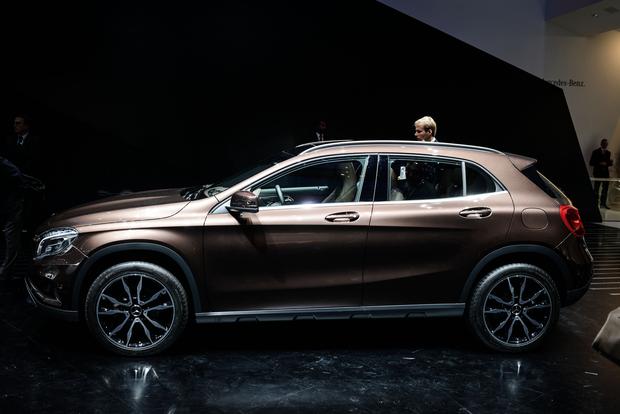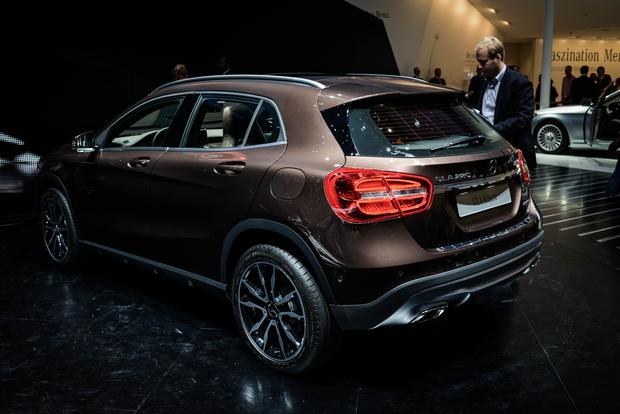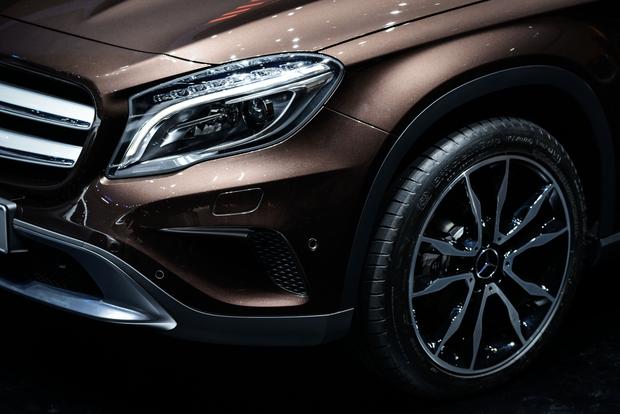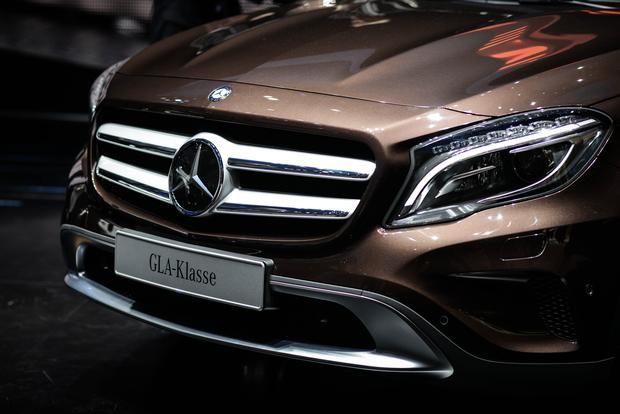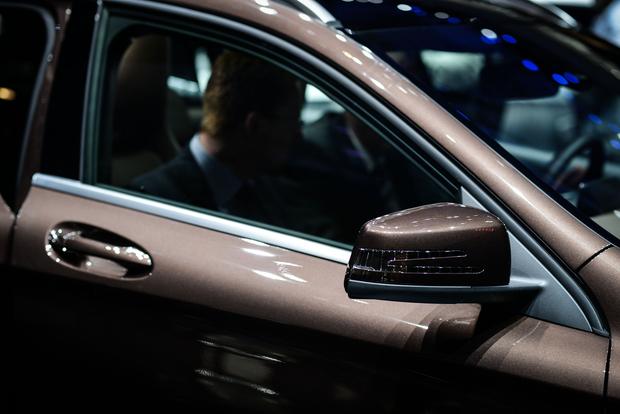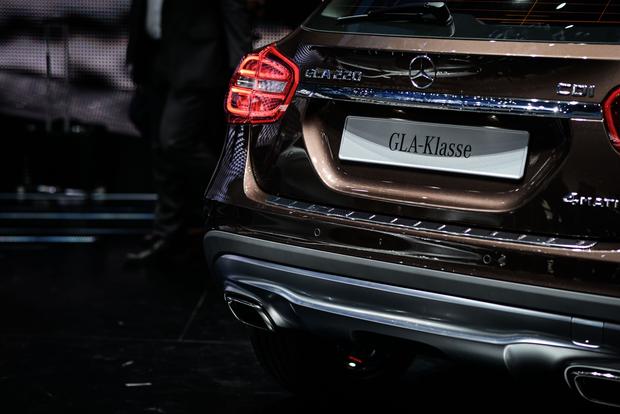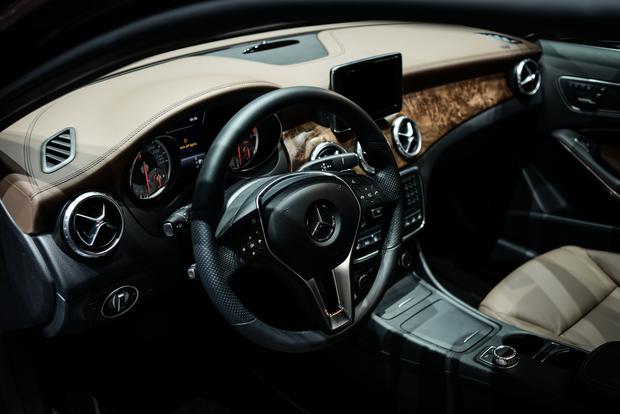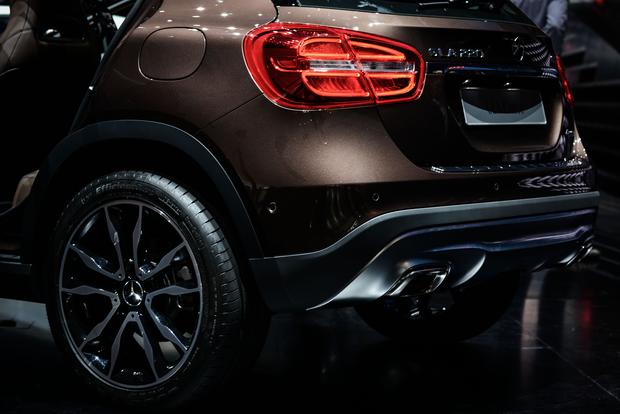 What Is It?
The 2015 Mercedes-Benz GLA-Class makes that niche marked "premium compact crossover SUV" that much bigger. If anyone was thinking that the 2014 Mercedes-Benz GLK was a premium compact crossover, don't worry, it is. But the GLA is down a notch from there. Think about the difference between a BMW X3 and a BMW X1. That's a useful analogy, since the GLA will be an obvious rival for the 2014 X1. Another competitor is the 2014 Range Rover Evoque.
Just as the X1 is based on the BMW 1 Series, the GLA is based on the current generation of the Mercedes-Benz A-Class. That car has been out in Europe since 2012, and is also the basis for the 2014 Mercedes-Benz CLA compact sedan (available in the United States now).
Because of this platform, the 2015 Mercedes-Benz GLA-Class will come with either front-wheel drive (M-B cars have predominantly employed rear-wheel drive) or all-wheel drive -- known as 4Matic in the company's catalog. The first model expected to come down the line is the GLA250, running a turbocharged 2-liter engine good for 208 horsepower and 258 lb-ft of torque. A performance model, the GLA45 AMG, is also anticipated, but there's no word yet on when.
How Much?
Pricing will be announced nearer launch time. The 2014 BMW X1 starts at $30,800, so somewhere in that range might be a decent guess.
When Can You Get It?
Fall 2014.
Add It to Your Shopping List Because...
Your choice of ride is as much fashion statement as practical transportation. This class will continue to grow, as other makers are expected to follow the trend. Available safety and convenience features will come from the company's impressive tech portfolio, such as collision prevention assist, parking assist and intelligent cruise control.
Other Cars to Consider
2014 BMW X1 -- The X1 comes as a rear-drive or all-wheel-drive model. The former will please the enthusiasts, while the latter will please people who live in places with bad winters.
2014 Range Rover Evoque -- More expensive than the BMW X1. But the Evoque is also highly stylish -- half the battle in the crossovers-for-affluent-city-dwellers class.
2014 MINI Cooper Countryman -- A crossover SUV based on a MINI is sure going to be compact. This starts off at a lower price but starts to overlap once the higher-level models and options are accessed. It has the right combination of charm and premium ambiance.
2015 Audi Q3 -- A smaller crossover SUV than the 2014 Audi Q5 is supposed to be coming to the United States. The timing is still uncertain, but it should be worth waiting for.