RESEARCH GENEVA AUTO SHOW BY YEAR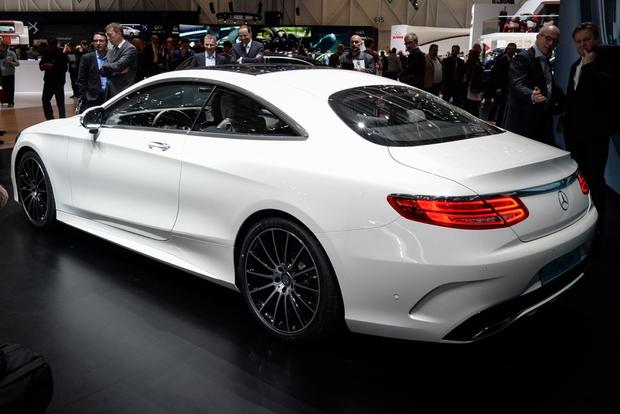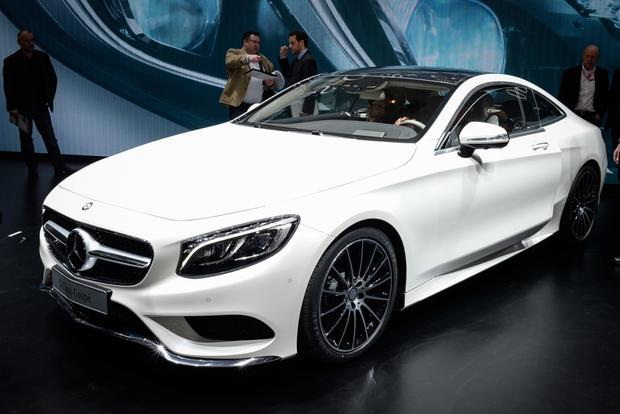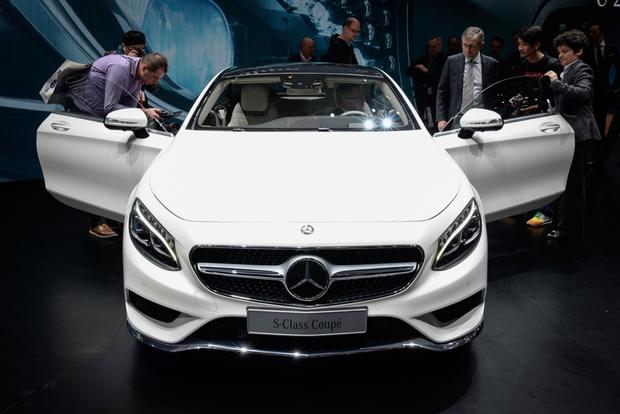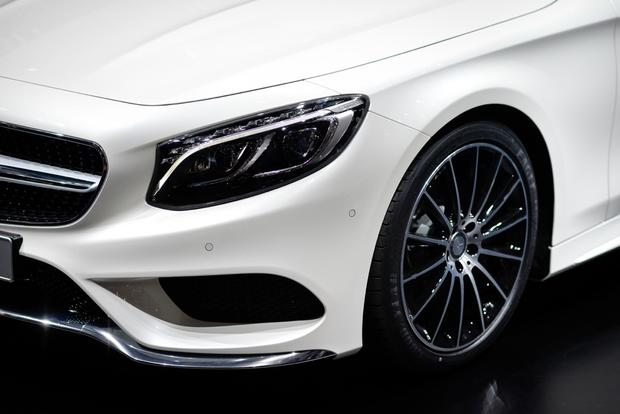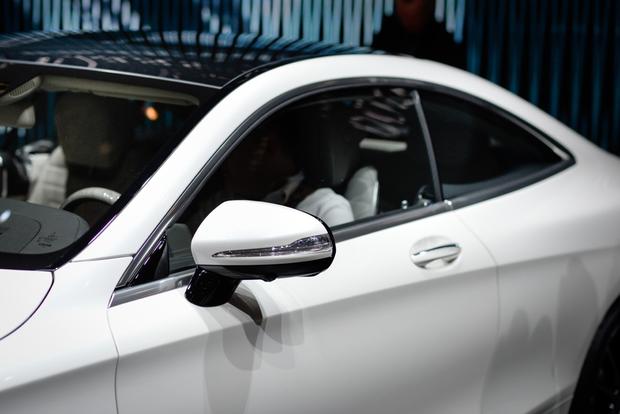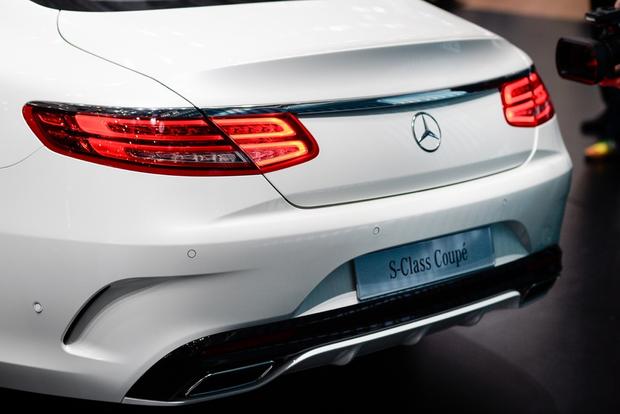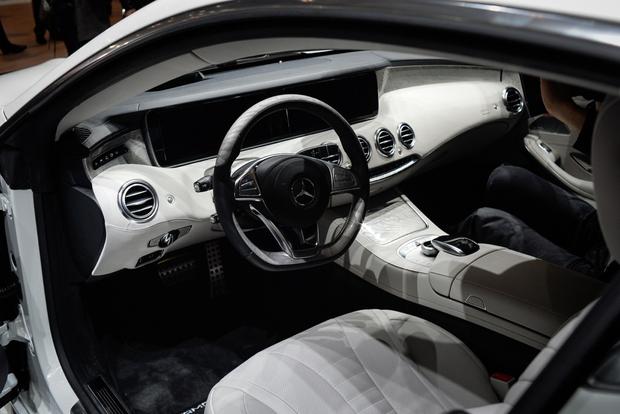 What Is It?
The 2015 Mercedes-Benz S550 Coupe officially transitions from podium-star concept to boulevard-cruising production model at the 2014 Geneva Auto Show. Based on the current generation of the company's flagship sedan, the S-Class -- which debuted last year and is a technological marvel -- this top-of-the-range 2-door takes things in a slinkier direction while still featuring all the toys.

Mercedes-Benz isn't shy about proclaiming the S550 as one of the most gorgeous coupes of all time. The windshield rakes sharply up to a graceful arcing roof that is mostly glass. The roof also features Magic Sky Control, which darkens or lightens the view through the glass at the touch of a button.
The side windows are uncluttered by frames. This is a recurring feature of S-Class-based coupes: the lack of B-pillar. It's possible to drop the front and rear windows completely to achieve a half-oval opening.

A 4.7-liter twin-turbo V8 thrums to the tune of 449 horsepower and 516 lb-ft of torque, which is enough muscle to give this 4-seater the right amount of authority. Among the many available safety features are a head-up display, collision prevention and pedestrian detection. Ears can be caressed by a high-end Burmester audio system, while nostrils have the option of being similarly delighted with a fragrant and ionized air-conditioning system.

The company also claims the world's first active curve tilting function with the S550 Coupe. Like a motorcyclist or skier would lean into a bend, the computer-controlled suspension, having received data on the road ahead via stereo cameras, sets up the car to act in a similar way, just for the fun of it.
How Much?
Still to be announced. But let's assume it will be similar to the car it replaces, the 2014 Mercedes-Benz CL550, which starts at $116,600. Expect a few well-chosen options to push that price up considerably.
When Can You Get It?

Fall 2014
Add It to Your Shopping List Because…
You've been itching to splash out on a car that offers Swarovski crystals in its headlights (that really is an option, part of the Edition 1 package), plus it's the newest, swankiest thing to hit the Mercedes-Benz showroom.
Other Cars to Consider
2014 Aston Martin V8 Vantage -- Less powerful by a barely perceptible 29 hp, the Aston still gives every other car a run for its money in automotive beauty pageants, despite being out for a few years.
2014 BMW 650i Coupe -- Not as expensive as the 2015 Mercedes-Benz S550 Coupe but still a wonderfully pleasant way of getting from A to B in techy Teutonic style. There's also the option of all-wheel drive.
2014 Maserati GranTurismo -- A little Italian flair never goes amiss. More exclusive than a Mercedes-Benz but not so well equipped, this is more driver-centric than the whole wafting experience the 3-pointed star offers.
Used Bentley Continental GT -- If you have ever pondered the ideal car to take on a comfortable hustle from one side of North America to the other, the Bentley Continental GT coupe must be on the list. Powerful and stately yet still surprisingly able to handle curves like it was a much smaller machine, the Continental also has a nicer interior than most people's houses. New S550 Coupe money could purchase a 2011 model.