RESEARCH LA AUTO SHOW BY YEAR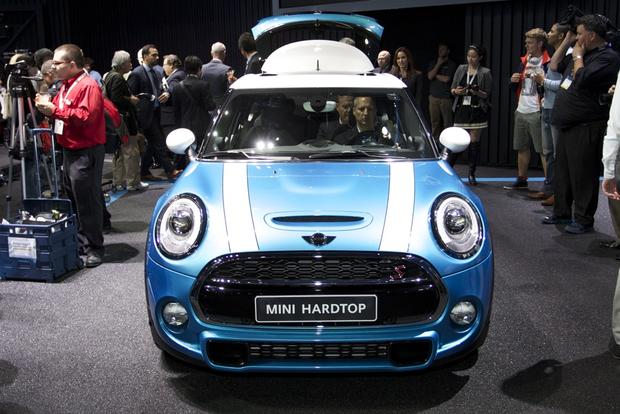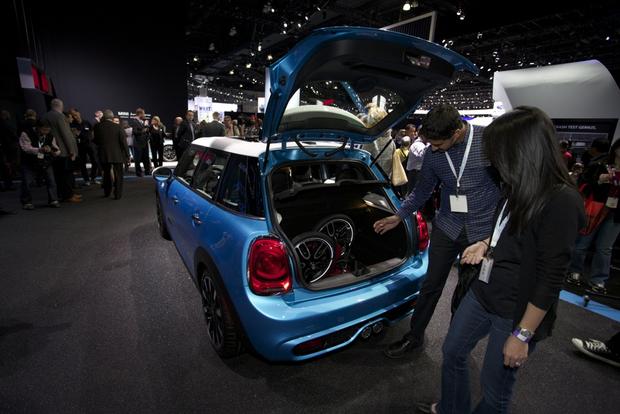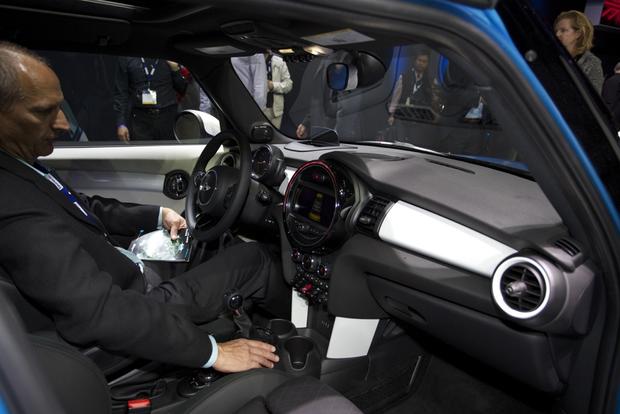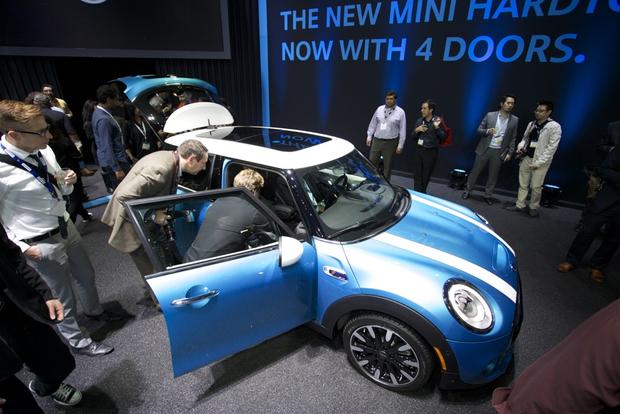 What Is It?
The 2015 MINI Hardtop 4 Door makes so much sense. After a lineup of variations surrounding the main MINI theme, the automaker is finally making a straightforward 4-door version of their classic design. The Hardtop 4 Door has no strange roof or SUV-wannabe leanings — just a longer wheelbase and a bit more headroom.
All the usual MINI attributes remain: charismatic styling, excellent front-drive dynamics and plenty of options for personalization. The wheelbase has been stretched by 2.9 inches for more knee room, while shoulder room has been expanded by 1.8 in. In other words, there's a good chance that passengers will no longer mind jumping in the back. Cargo space has also increased by 0.5 cu ft., to 13.1 cu ft., to fit passengers' extra bits and pieces. The rear seats will split and fold in the usual 60/40 fashion.
The entry-level engine -- in the Cooper trim -- is a turbocharged 1.5-liter 3-cylinder making a perfectly adequate 134 horsepower. The Cooper S trim sports a 2.0-liter 4-cylinder engine that makes 189 hp. Each engine is connected to either a 6-speed manual transmission or a 6-speed automatic. To tweak the handling even more, MINI offers dynamic damper control on the new model.
This is one of the first cars in its class to have daytime driving lights and main headlamps both available with LED lighting. A heads-up display and intelligent cruise control with automatic braking are also on the options list.
How Much?
The 2015 MINI Hardtop 4 Door starts at $22,550, including a $850 destination charge. The Cooper S comes in at $25,950 including destination.
When Can You Get It?
January 2015
Add It to Your Shopping List Because...
The Hardtop 4 Door is a MINI that adds practicality to a talented chassis -- and it does so without the compromise of the Countryman's higher center of gravity and extra weight, or the Clubman's odd third door.

Other Cars to Consider
2015 Audi A3 1.8T -- This compact car has morphed from a hatchback to a sedan, but it's also more expensive than the MINI. It is, however, a fine ride and a quality product.
2015 Ford Fiesta ST -- If front-drive fun is desired, the Fiesta ST is a sure thing. It makes 197 hp and has the sharpest handling this side of a sports car. It's also more affordable than the MINI and even has four doors.
2015 Volkswagen Golf GTI -- Now in its seventh generation, the Golf takes the compact car and raises it to a premium level. The GTI version adds power and a sharper chassis.
Used BMW 3 Series -- The 3 Series has the looks, the driving talents as well as the passenger and luggage space. What more could you ask for?
Used Volkswagen Golf R -- The surefooted feel of all-wheel drive, plus 266 hp, makes a used Golf R a tempting proposition.