RESEARCH LA AUTO SHOW BY YEAR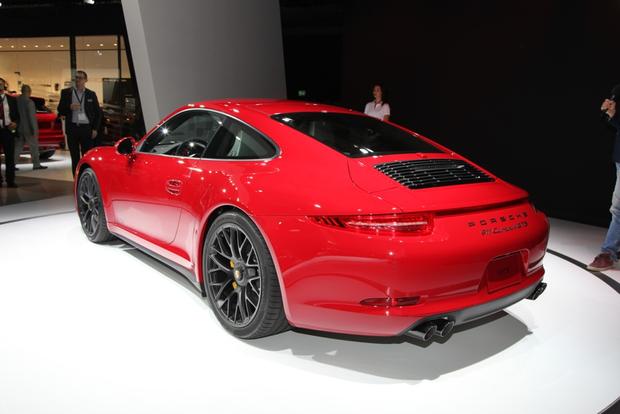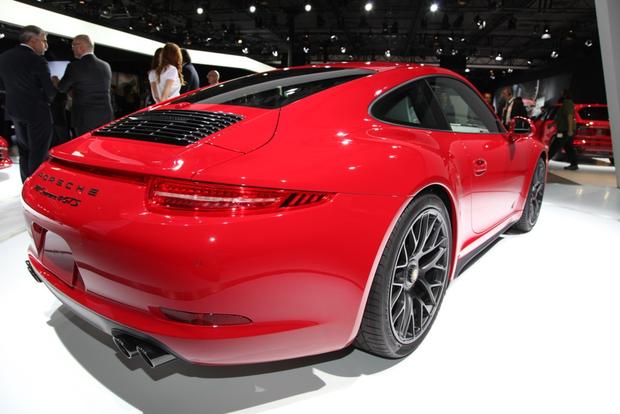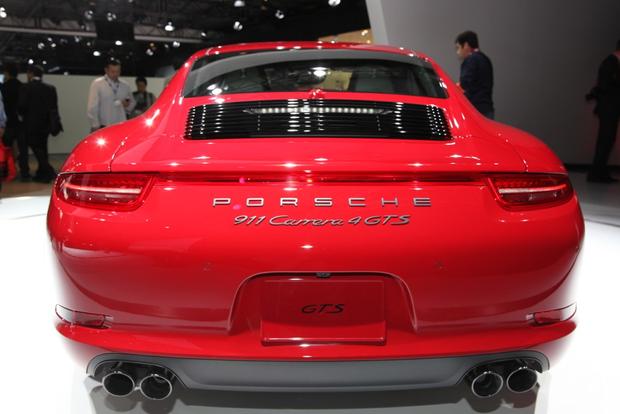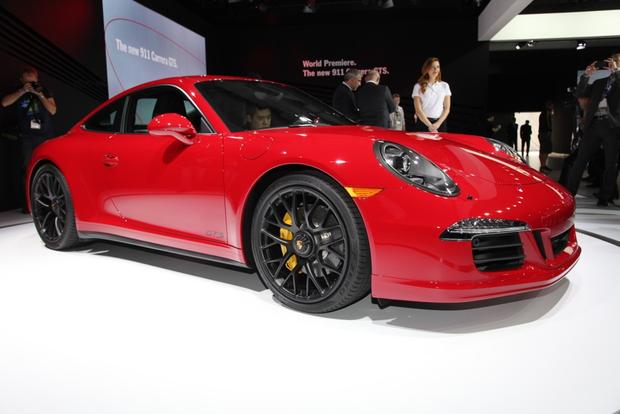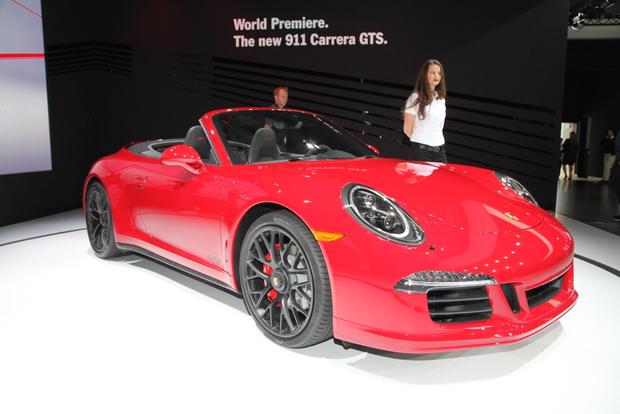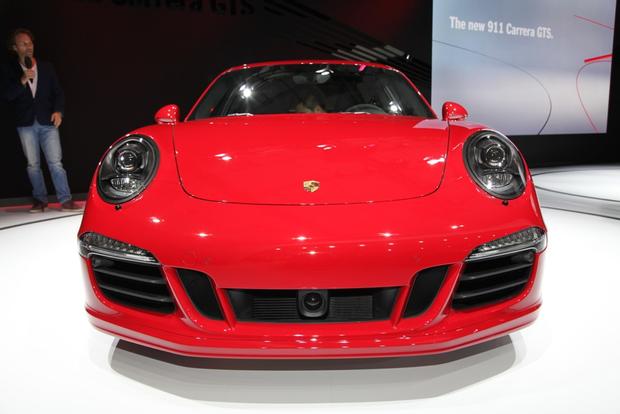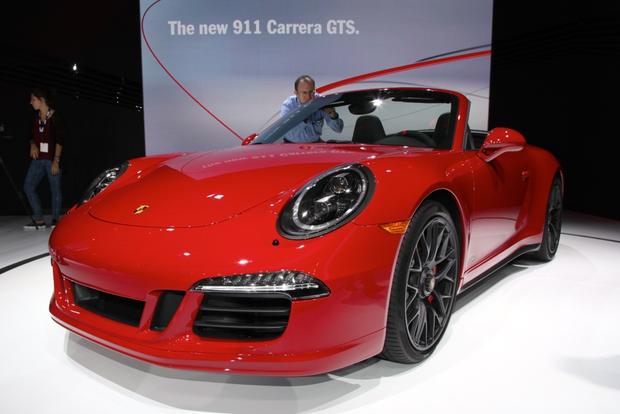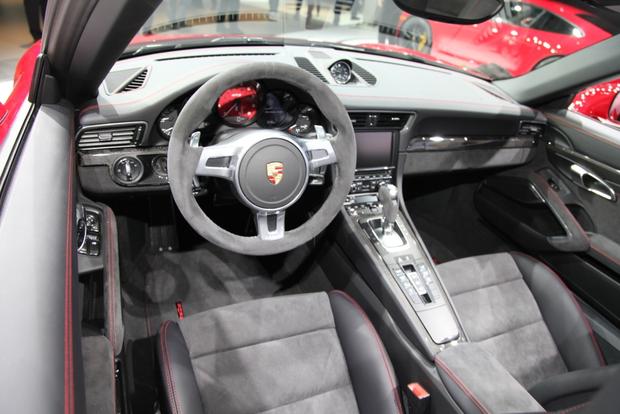 What Is It?
The 2015 Porsche 911 Carrera GTS is as extreme and performance-oriented as it gets before wandering into the more race-bred versions of Porsche's iconic sports car.
While the most powerful Carrera up until now -- the S -- wields a still-desirable 400 horsepower, the GTS ups its game to 430 hp. That shortens the sprint to 60 miles per hour from 4.1 to 3.8 seconds.
But it's not just about the performance. The GTS packs several features that are options on the usual Carrera and Carrera S and includes them as standard equipment. Most of these features relate to performance, though, such as the Sport Chrono Package (which sharpens throttle response and adds a launch mode to the dual-clutch transmission) and the Porsche Active Suspension Management (PASM) system. Standard equipment also includes 20-inch alloy wheels with center locks and a sport exhaust system.
There are four versions of the 911 Carrera GTS: rear-wheel-drive coupe, real-wheel-drive convertible, all-wheel-drive coupe and all-wheel-drive convertible.
How Much?
The range starts at $115,195 (including $995 destination charges) for the rear-wheel-drive coupe.
When Can You Get It?
Winter 2014
Add It to Your Shopping List Because...
The 2015 Porsche 911 Carrera GTS is quite possibly the most desirable version of one of the most desirable cars -- especially since the 911 is known as a car that can be driven every day of the week. Metal suspension bushings won't always seem quite as attractive.

Other Cars to Consider
2015 Audi R8 4.2 -- The Audi R8 sports all-wheel drive and is one of the most benign-handling supercars on the planet.
2016 Mercedes-AMG GT S -- The 2016 GT S won't be available until April 2015, so there's still a lot about it that is unknown. However, chances are that it will be up to Mercedes standards.
Used Ferrari 458 Italia -- If you want serious power, consider a used Ferrari 458 Italia. You won't be disappointed.