RESEARCH LA AUTO SHOW BY YEAR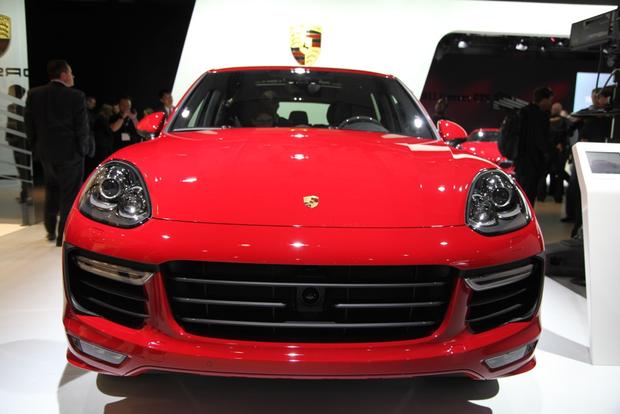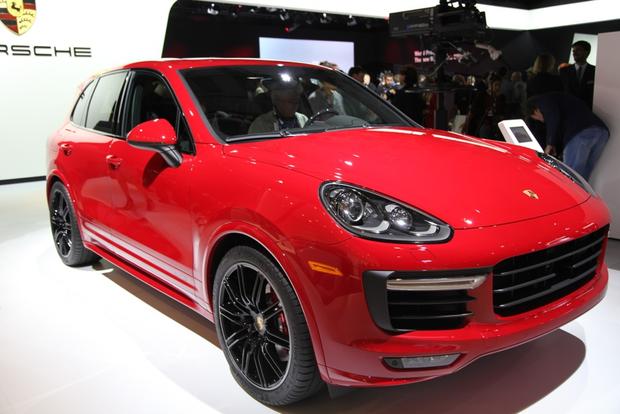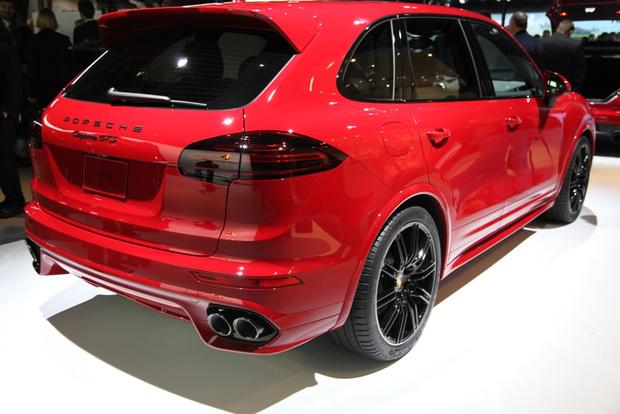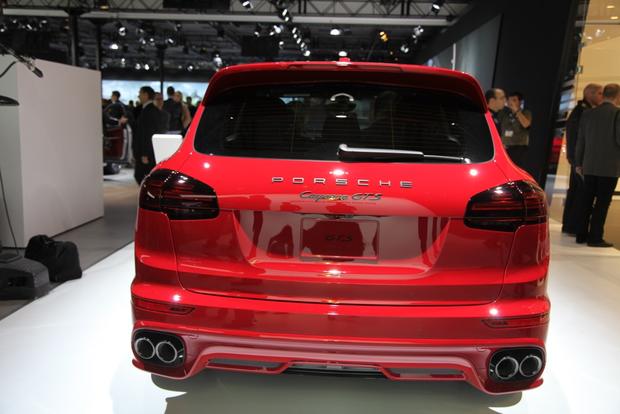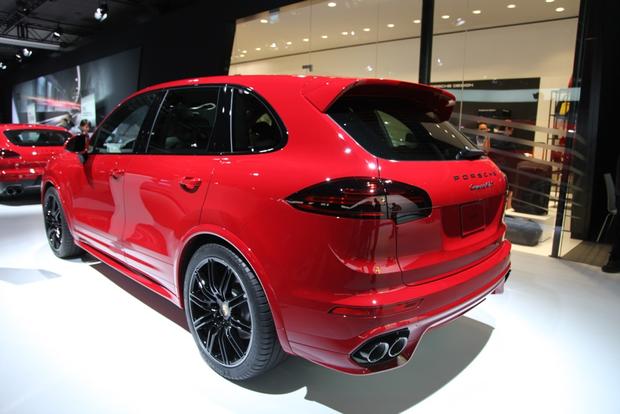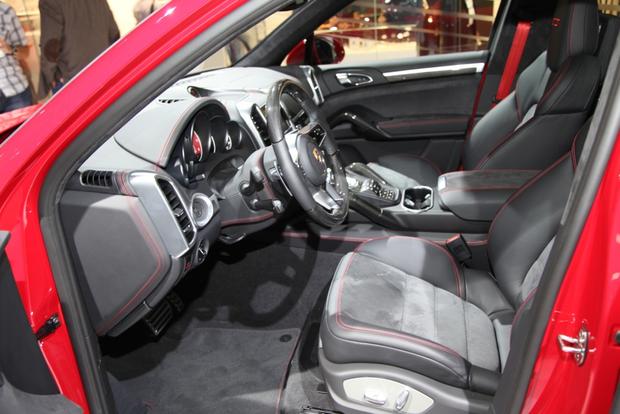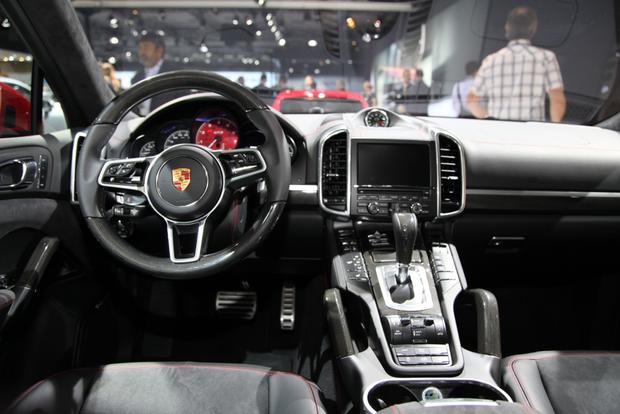 What Is It?
The 2015 Porsche Cayenne is a full-size premium SUV that has just received its midcycle refresh. It's a real, comprehensive makeover, though, not just some tweaking of the headlights and another couple of horsepower thrown in.
For example, the outgoing hybrid model has been replaced by what the company claims to be the world's first plug-in hybrid drivetrain for a luxury SUV. Porsche also says that the new Cayenne has crisper handling, greater comfort and upgraded driver-assistance features.
Naturally, there have been some styling revisions. The vehicle now looks sharper, especially around the rear end. Instead of a couple of extra hp, some new versions get as much as 20 more hp. The S E-Hybrid enjoys another 36 hp. The entry-level engine is a 3.6-liter V6, developed especially for the Cayenne and the Macan, Porsche's smaller crossover. There's still the option of a twin-turbo 4.8-liter V8 that makes 520 hp, plus a 3.0-liter V6 turbodiesel.
The real jewel in the Cayenne's crown, though, is the GTS. Propelled by a twin-turbo version of the V6 and endowed with 440 hp and 445 lb-ft of torque, the GTS rides nearly an inch lower than a regular model on a stiffer suspension, announces its presence with a sports exhaust and rolls on black 20-inch alloy wheels. Its body also gets some aerodynamic treatment, while the interior has sport seats with GTS lettering on the headrests.
The Cayenne is no lightweight, but the GTS can sprint from a standstill to 60 miles per hour in just 5.2 seconds.
All versions have a power lift gate, steering-wheel-mounted gearshift paddles and a multicollision braking feature.
How Much?
The Cayenne V6 starts at $59,295; the Diesel at $62,695; the S (turbo V6) at $75,095; the S E-Hybrid at $77,395; the GTS at $96,495; the Turbo (V8) at $114,595. All prices include $995 destination charges.
When Can You Get It?
End of February 2015
Add It to Your Shopping List Because...
The 2015 Porsche Cayenne is a major player in the luxury-SUV category.
Other Cars to Consider
2015 Audi Q7 -- The Q7 somehow manages to disguise its bulk with sleek lines. Surely a new generation is coming along soon.
2015 BMW X5 -- The X5 is the only SUV that can really give the Cayenne a run for its money in the driving-dynamics department.
2015 Mercedes-Benz M-Class -- The M-Class handles tidily and is surprisingly adept when the tarmac runs out. It's also full of luxury appointments inside.
2015 Land Rover Range Rover Sport -- The Rover Sport features a gorgeous interior, an imposing image and a great ride.
Used Land Rover Range Rover -- Beautiful interiors (again) and enviable off-roading skills make this the absolute pinnacle of luxury SUVs.