RESEARCH NEW YORK AUTO SHOW BY YEAR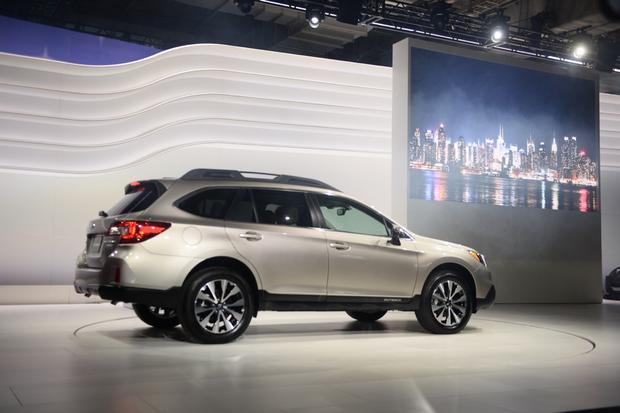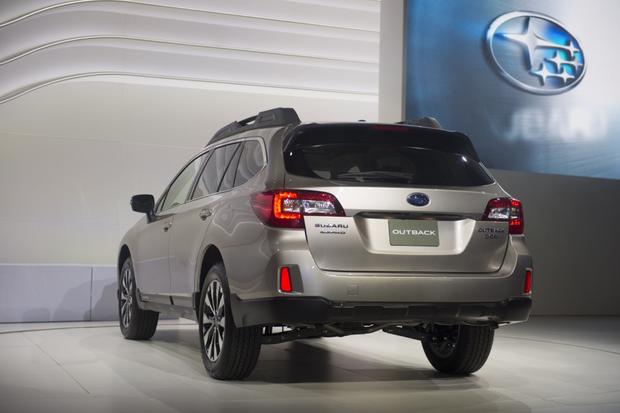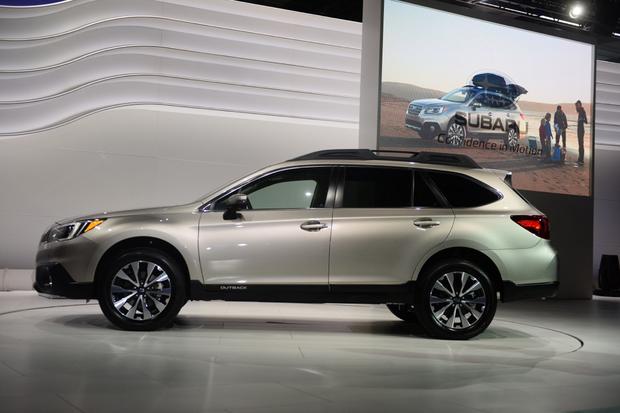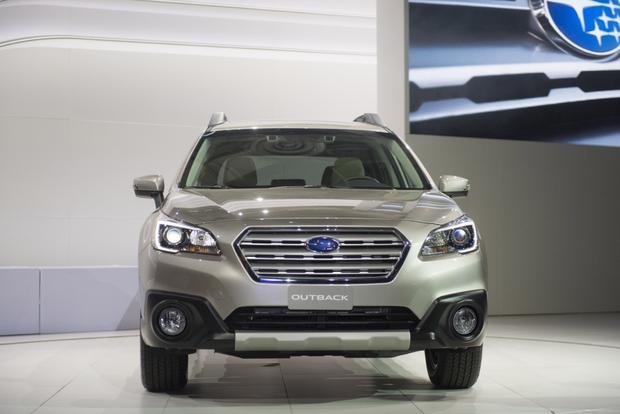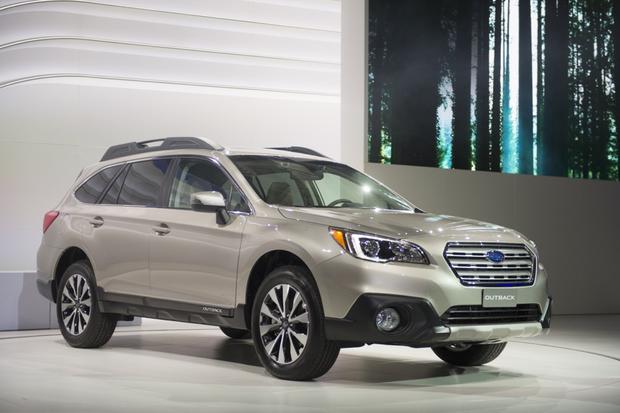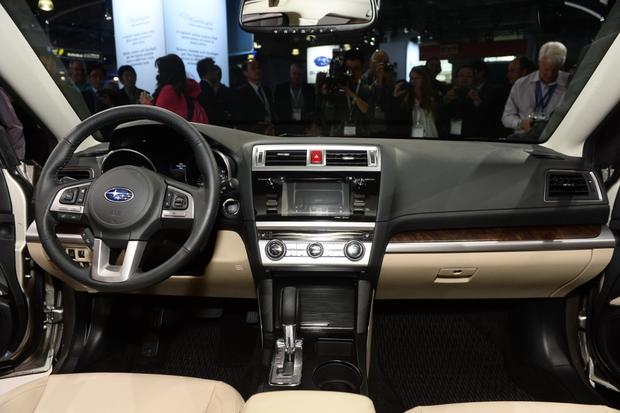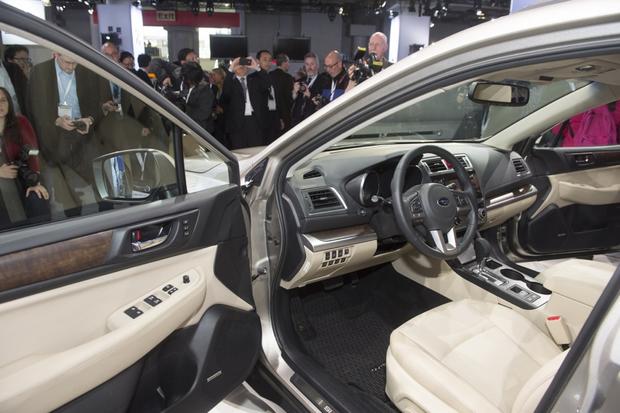 What Is It?
The Subaru Outback is an all-wheel-drive station wagon that gives shoppers a carlike alternative to an SUV. Subaru has fully redesigned the Outback for this year's New York Auto Show, giving the car a new look, more interior space, better fuel economy and additional standard equipment.
The most obvious changes to the 2015 Subaru Outback come to the wagon's exterior, where it's been given a totally new look. That look is based on the all-new Subaru Legacy, which debuted earlier this year at the Chicago Auto Show. Compared to the outgoing model, the new one offers a cleaner, simpler look.
The interior also boasts a simpler look, leaving behind last year's large U-shaped center control stack for a more straightforward appearance. But that doesn't mean that it's short on equipment: New features include "welcome lighting," available steering-linked fog lights, PIN code access in upscale Limited models and rear cross-traffic alert to help drivers back out of parking spots. The Outback's interior also offers larger dimensions than the outgoing model's cabin for improved passenger room.
Under the hood, the 2015 Outback boasts two engines: a 175-horsepower 2.5-liter 4-cylinder, and a 256-hp 3.6-liter 6-cylinder. The 4-cylinder is standard in most models, while the 6-cylinder is unique to the upscale Outback 3.6R Limited. All Outback models will use a continuously variable automatic transmission, which will help the wagon return 25 miles per gallon in the city and 33 mpg on the highway in 4-cylinder models. Those figures mark an increase of 1 mpg city/2 mpg hwy.
How Much?
Subaru has not yet announced pricing, but we'd expect something close to the base price of around $24,500 with shipping.
When Can You Get It?
Summer 2014
Add It to Your Shopping List Because...
For many shoppers, the Subaru Outback is an excellent alternative to an SUV. Featuring standard all-wheel drive, raised ground clearance and room for the whole family, the Outback offers just about everything an SUV does. But it also boasts more impressive fuel economy and a carlike driving position. The 2015 Subaru Outback seems to improve on the popular formula, touting the latest technology and a totally new look that gives the car a more modern appearance.
Other Cars to Consider
Toyota Venza -- The Camry-based Toyota Venza offers a carlike ride that's similar to the Outback, and it also boasts impressive fuel economy. But the Venza has never caught on like the Outback, probably due to its larger size and Toyota's already-crowded crossover lineup.
Subaru XV Crosstrek -- If you like the idea of the new Outback but not its family-sized proportions, the XV Crosstrek is an excellent alternative. Boasting the same engine and raised ground clearance as the Outback, the XV Crosstrek is smaller and more maneuverable. It's also available with a hybrid powertrain.
Volkswagen Jetta SportWagen -- If you don't need the Outback's all-wheel drive or added ground clearance, you might want to consider a Jetta SportWagen. It offers largely the same formula, boasting a carlike ride and expansive cargo room, but it's less expensive than the Outback, and you can get it with a fuel-efficient diesel engine.