RESEARCH DETROIT AUTO SHOW BY YEAR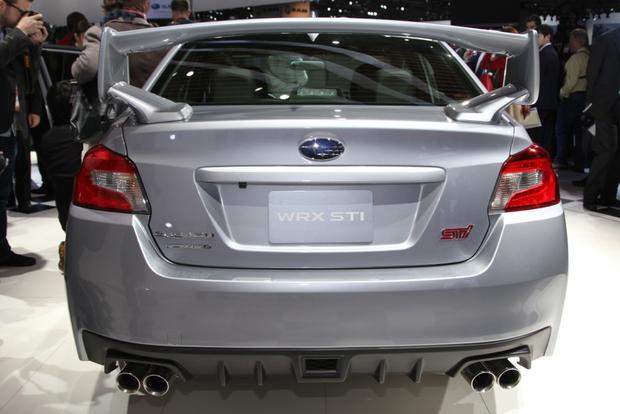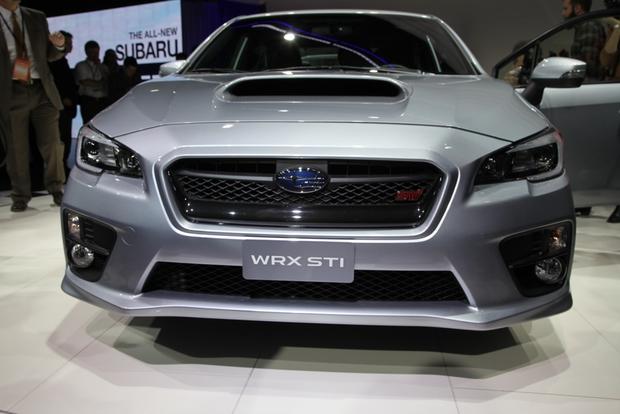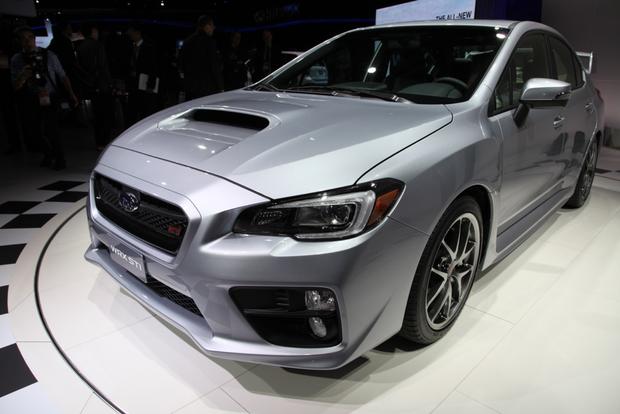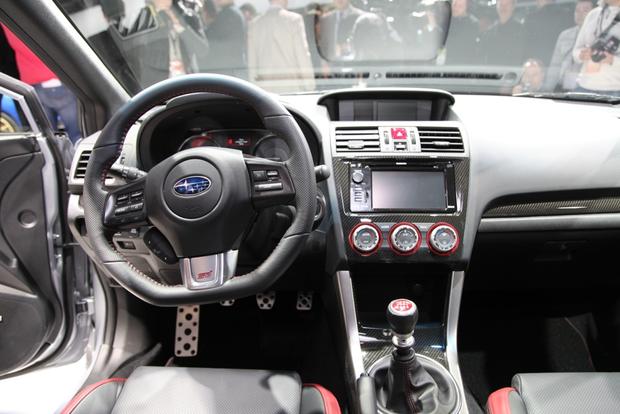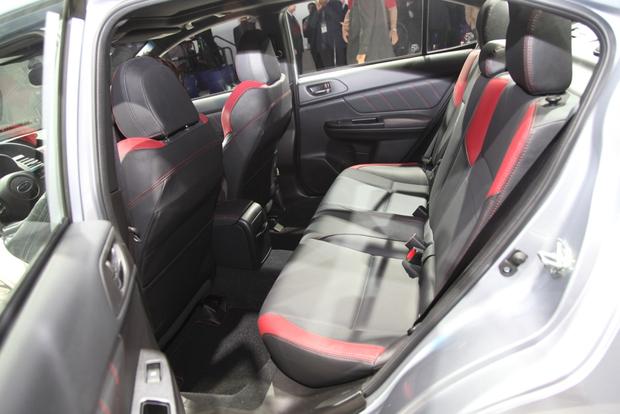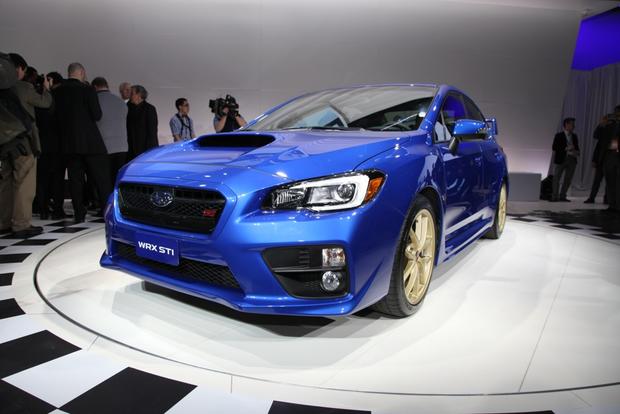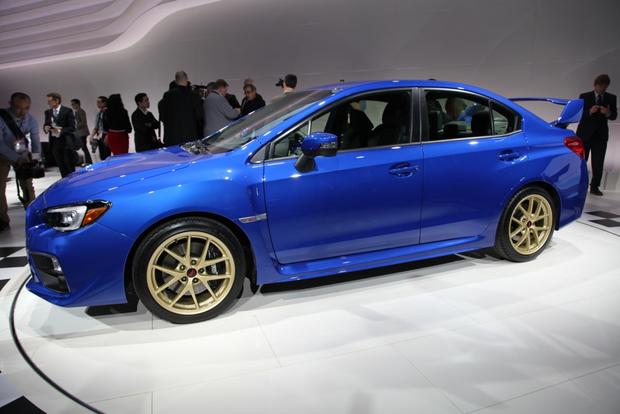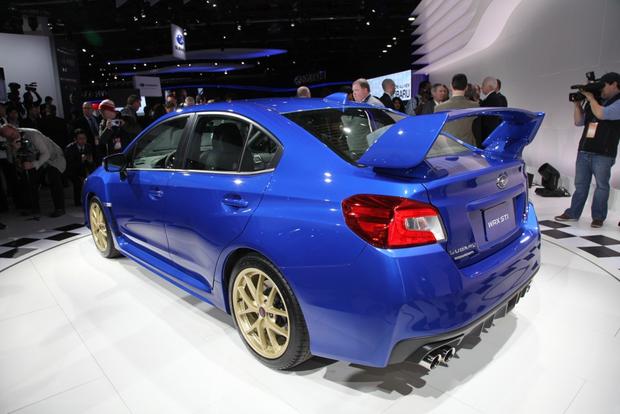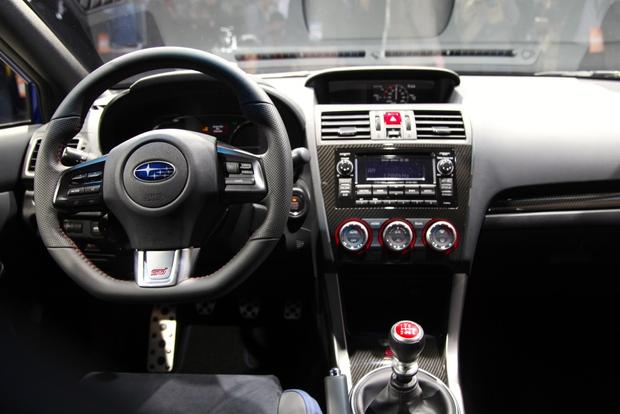 What Is It?
The 2015 Subaru WRX STI is the latest version of Subaru's most potent performance model. Based on the compact Impreza, the WRX STI takes things further than even the sporty WRX, offering turbocharged power and muscular, rally-inspired styling.
To most shoppers, the WRX STI's most important features aren't in the cabin but rather under the skin. Powering the car is a 305-horsepower 2.5-liter turbocharged 4-cylinder -- the same engine in today's WRX STI. It's mated to a 6-speed manual, with no automatic available. Other mechanical features include better suspension than last year's model, sharper steering and a stiffer chassis for improved handling.
But the STI offers more than just impressive mechanicals. The new model boasts entirely new styling, with the Detroit show car featuring Subaru's characteristic blue paint and gold wheels. There are also softer lines from the latest Impreza, a large hood scoop and the STI's hallmark huge rear wing. For now, the STI is offered only as a sedan, but we wouldn't be surprised to see a 5-door hatchback eventually.
Inside, the 2015 Subaru WRX STI retains the no-nonsense look of earlier models. Sure, some controls are redesigned, and the overall look is improved thanks to flowing dashboard lines where there were previously right angles. But the STI still keeps things simple for those who just want to enjoy no-frills driving in one of today's best performance bargains.
How Much?
Subaru hasn't announced details, but we don't think pricing will increase too much from the outgoing model. That means we expect prices to start in the mid-$30,000 range, though you might find yourself pushing $40,000 if you check all the options boxes.
When Can You Get It?
April 2014
Add It to Your Shopping List Because...
The WRX STI is the gold standard in high-performance, all-wheel-drive fun, and the new model clearly continues the tradition. If you loved the characteristic STI features on previous models (the rear wing, the no-nonsense interior, the wild turbocharged 4-cylinder), you'll probably love this one, too. And even if you've never spent time in Subaru's flagship performance car, the latest STI deserves a spot on your shopping list thanks to its reasonable pricing and excellent sports-car credentials.
Other Cars to Consider
Ford Mustang GT -- It may not immediately occur to you that the rear-wheel-drive, V8-powered, 2-door Mustang GT is a competitor to the 4-cylinder WRX STI. But both models offer excellent performance, similar pricing and thrilling styling to appeal to anyone who loves cars.
Mitsubishi Lancer Evolution -- With a design that traces its roots to 2008, the 291-hp Lancer Evolution isn't as up-to-date as the STI. However, some view the "Evo" as a harder-edged STI alternative more suited to life on the track.
Nissan 370Z -- The rear-wheel-drive 370Z is nowhere near as practical as the STI, thanks to two seats and limited storage capacity. But the 370Z boasts sports-car handling, a muscular V6 with 332 hp and aggressive, low-slung styling.
Used BMW M3 -- While a new M3 is far more expensive than an STI, used models come close in price. The M3 also offers enthusiast-friendly rear-wheel drive, a nicer interior and -- especially with the latest M3 model -- similar performance.