RESEARCH LA AUTO SHOW BY YEAR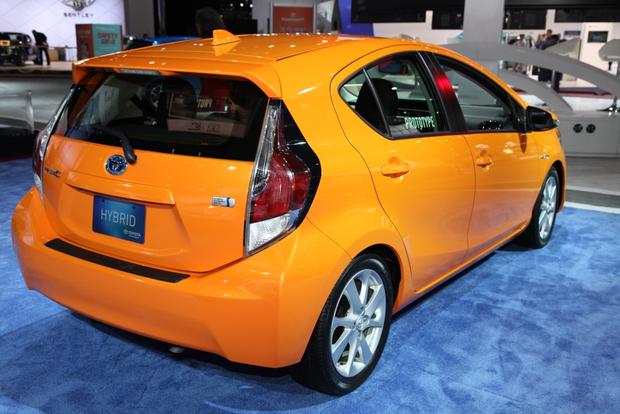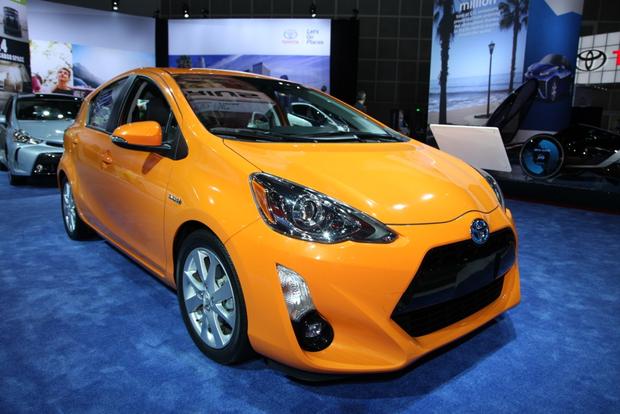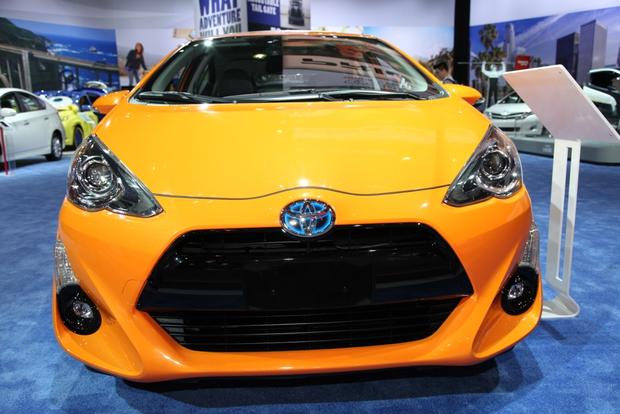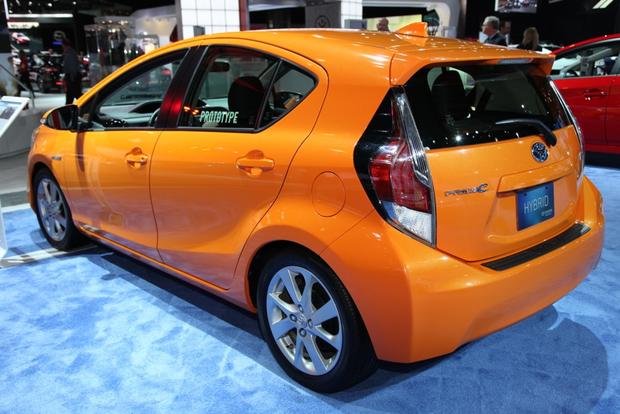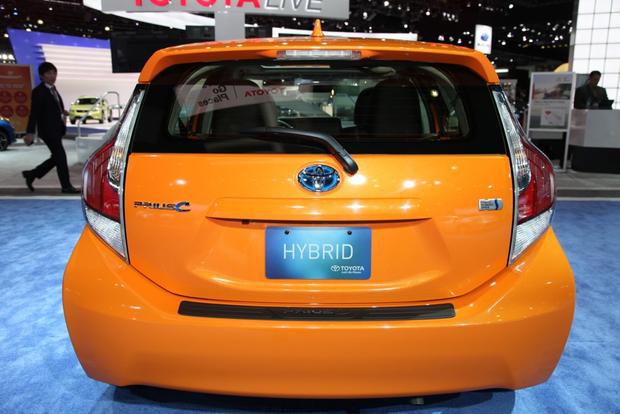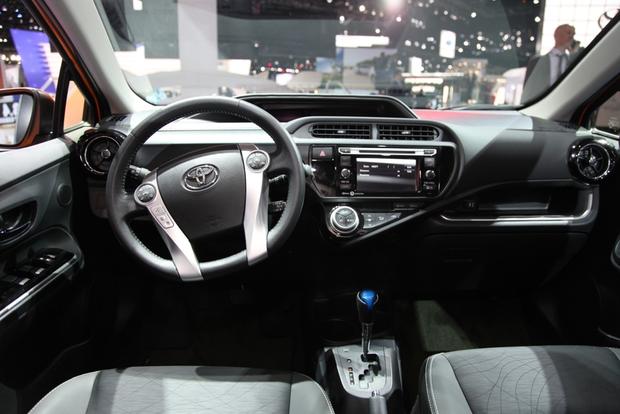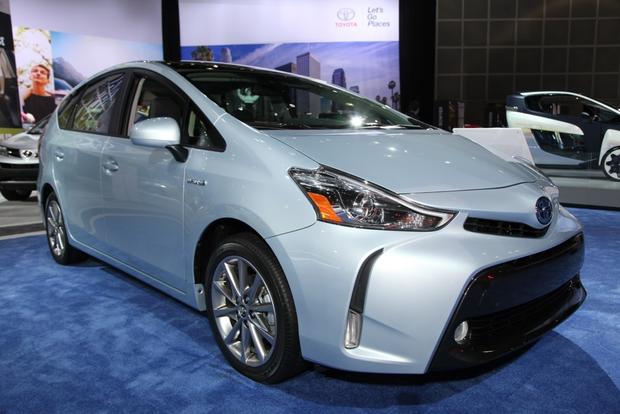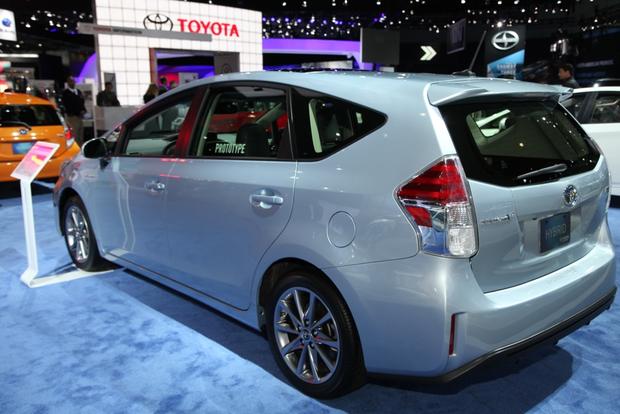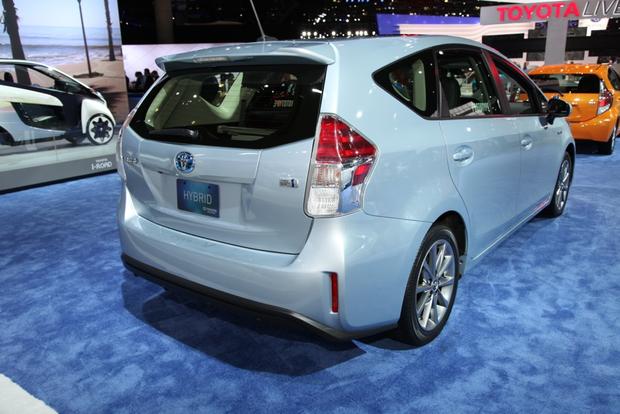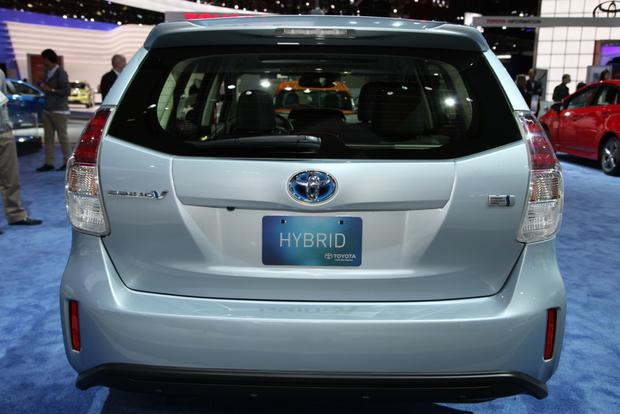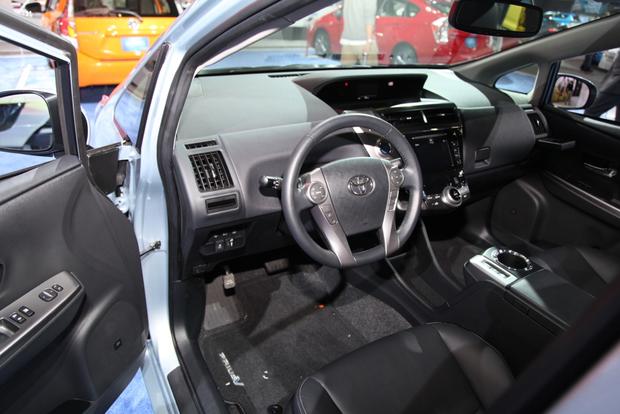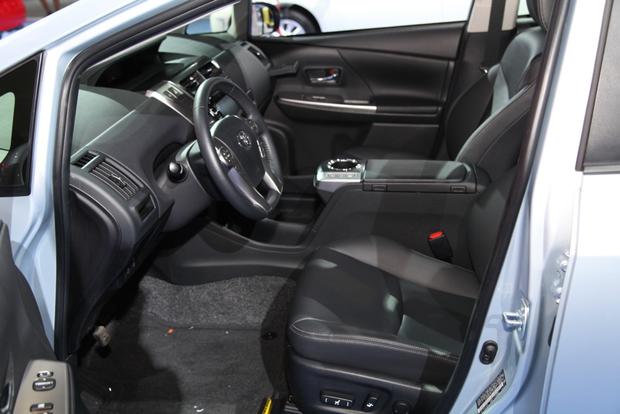 What Is It?
The 2015 Toyota Prius c and Prius v are Toyota's other Prius models -- the smaller (Prius c) and larger (Prius v) versions of the highly popular Prius hybrid. At this year's LA Auto Show, both the Prius c and Prius v are revised with slightly new looks and a few other updates.
The Prius v gets the biggest changes. On the outside, its front bumper is completely restyled, giving it a more aggressive appearance, while its rear end stays largely the same. The Prius v also adds new LED fog lights and a few new colors. Inside, the Prius v gains the latest version of Toyota's Entune infotainment system, a 4.2-inch TFT display screen in the gauge cluster and a newly available advanced technology package with automatic high beams and lane departure warning.
The Prius c doesn't quite offer as many exterior changes, instead boasting only a tweaked grille, new LED lights and revised taillights in back. Equipment stays almost identical to last year's model, while the interior offers only a few subtle updates.
Powertrains are unchanged in both models. That means the Prius v keeps its 134-horsepower 1.8-liter hybrid 4-cylinder, along with a fuel economy rating of 44 miles per gallon in the city and 40 mpg on the highway. The Prius c retains its 99-hp 1.5-liter hybrid 4-cylinder, which returns an impressive 53 mpg city/46 mpg hwy.
How Much?
Pricing for the Prius v is largely unchanged, starting around $27,400 with shipping. Toyota didn't announce Prius c pricing, but we suspect it's similar to last year's base figure of around $20,000 with shipping.
When Can You Get It?
December 2014
Add It to Your Shopping List Because...
Both variations of the 2015 Toyota Prius are excellent contenders, and updates for the latest model year keep their styling fresh and exciting. Families interested in upgrading their fuel economy should certainly check out the Prius v, which offers a roomy interior and more cargo space than the regular Prius. Frugal shoppers looking to save money at the pump will find few cars more capable of helping to reach that goal than the 50-mpg Prius c.
Other Cars to Consider
2015 Ford C-MAX -- Ford's C-MAX hatchback offers lots of interior room, hybrid or plug-in hybrid power and a wide range of modern technology. It's a close competitor to the Prius v.
2015 Honda Fit -- The all-new Honda Fit may not offer hybrid power, but with an MSRP of around $16,500 with shipping, it's a lot cheaper than the Prius c. It also offers a practical interior and a lot of equipment, not to mention up to 29 mpg city/37 mpg hwy.
2015 Toyota Prius -- This one's a no-brainer: If you like the Prius c and the Prius v, you'll probably like the Prius, too. Fuel economy is excellent, nearly reaching the Prius c's levels, while interior space is surprisingly large.
Used Lexus CT 200h -- The Lexus hybrid-powered CT 200h doesn't quite reach Prius fuel economy levels. But it offers more equipment, nicer materials and a better dealership experience. Consider a used model for more affordable pricing.