RESEARCH CHICAGO AUTO SHOW BY YEAR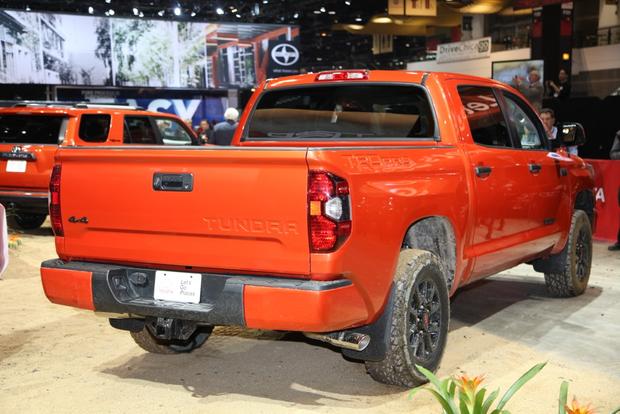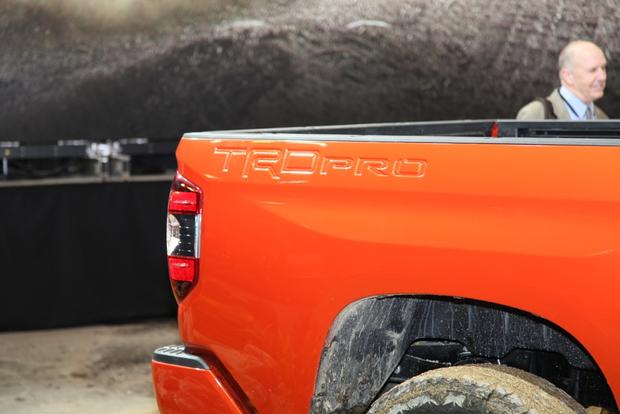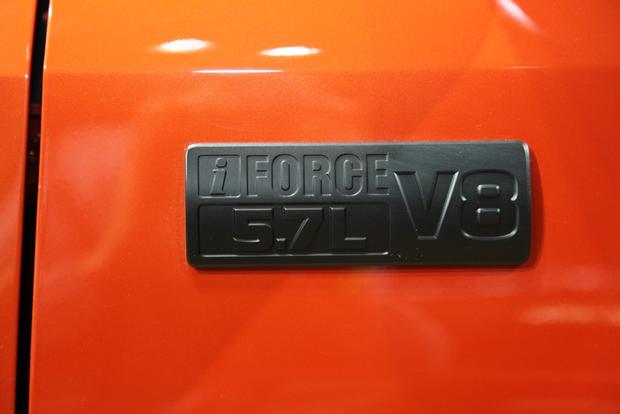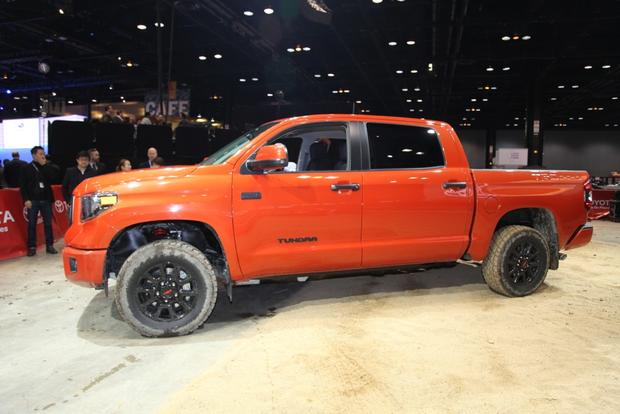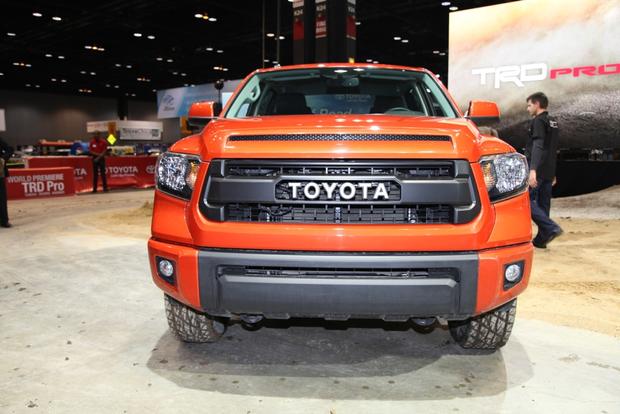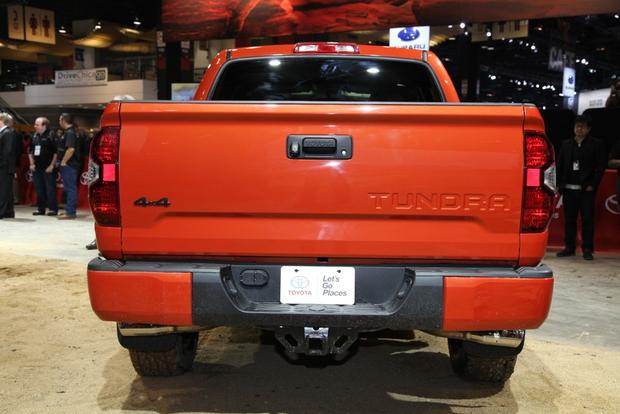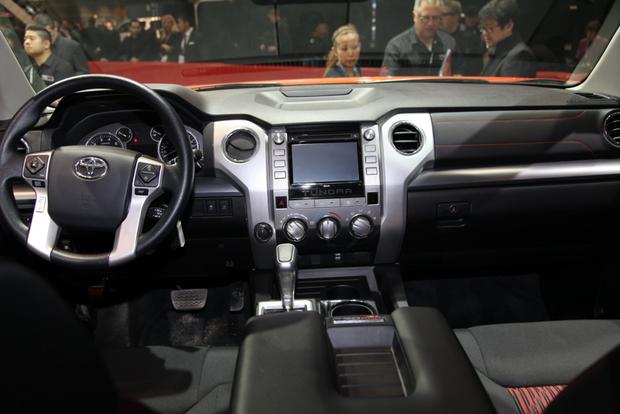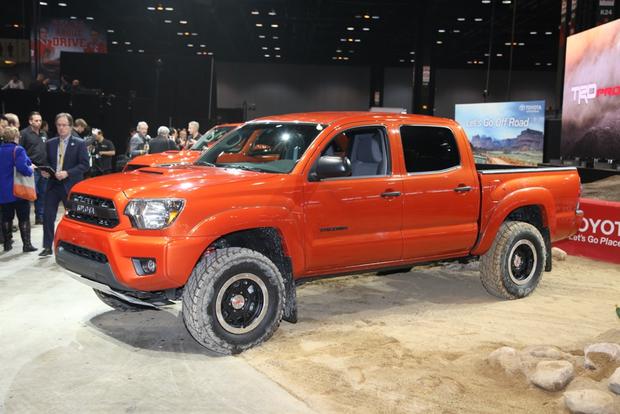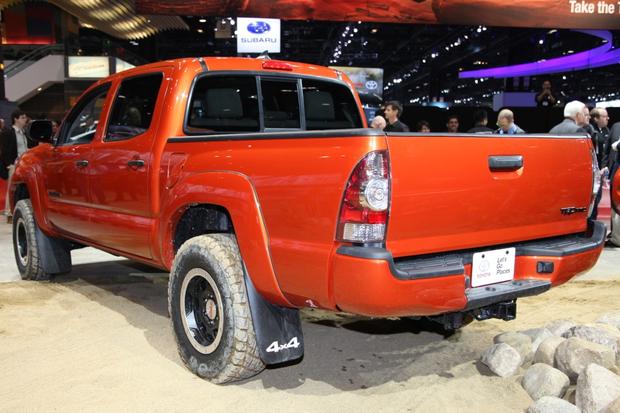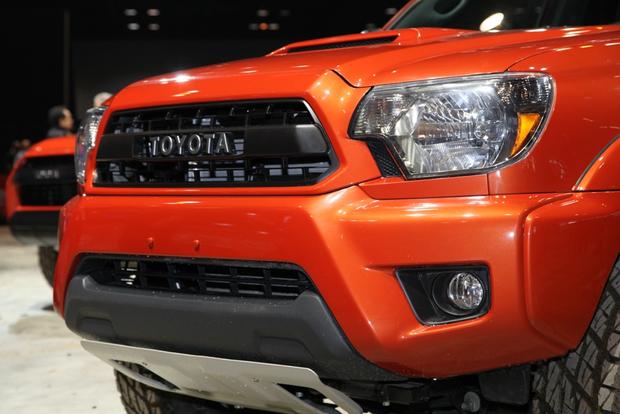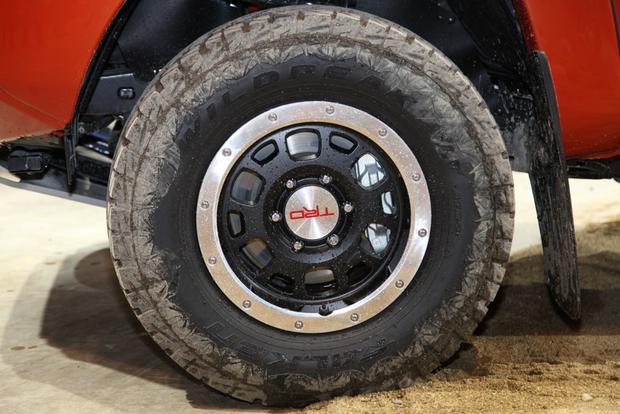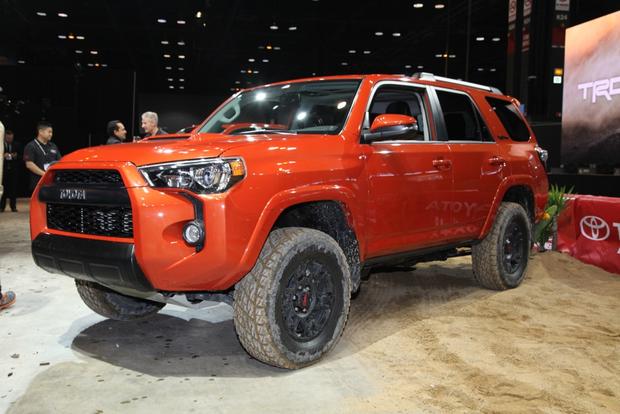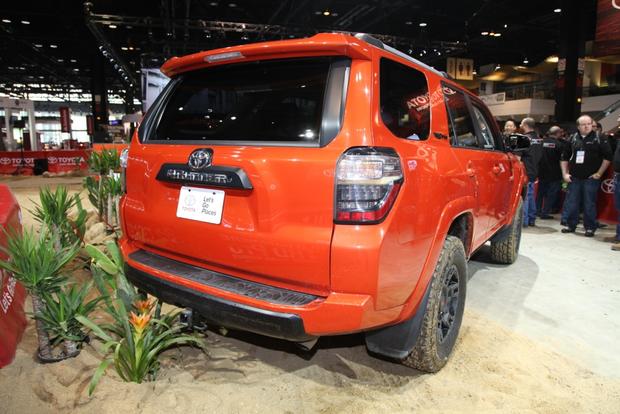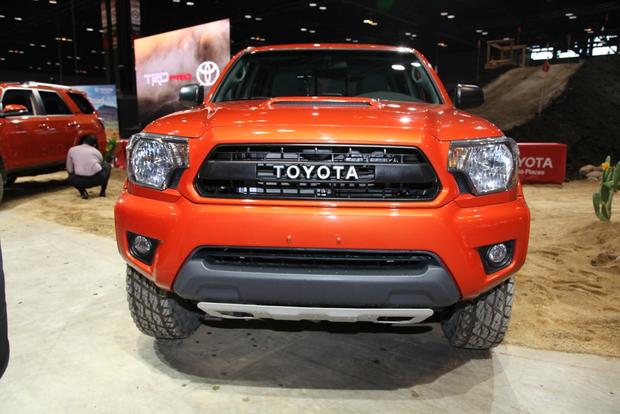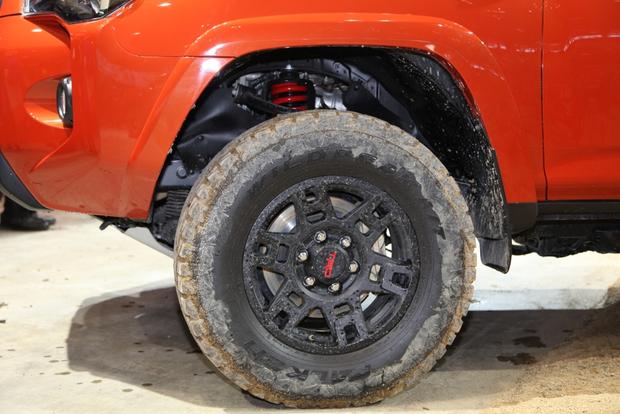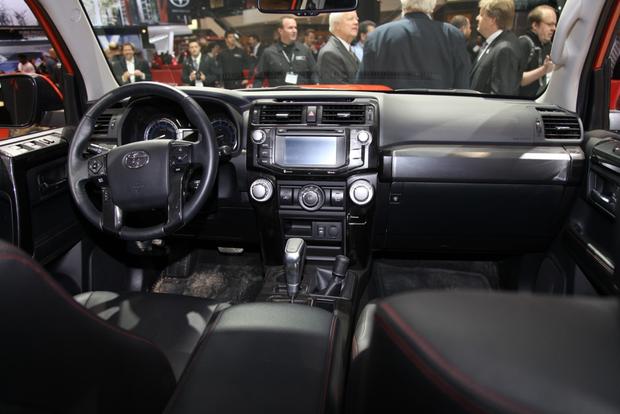 What Are They?
The 2015 Toyota Tacoma, Tundra and 4Runner have been given off-road-oriented TRD Pro Series treatments at this year's Chicago Auto Show. Designed with Toyota's off-road racing heritage in mind, the TRD Pro Series trucks will soon be available for shoppers interested in some serious off-roading.
Each TRD Pro vehicle offers a long list of goodies designed for drivers interested in heading off the pavement. Such items include a skid plate, heavy-duty lifted suspension and appearance features like black wheels and TRD shift knobs.
Every truck also offers a few unique items. The Tacoma, for instance, boasts a 2-inch lift, 16-in wheels and a TRD exhaust. The Tundra TRD Pro also has a 2-in lift but ups the wheel size to 18 inches and includes unique seat stitching and bed stamping. Finally, the TRD Pro 4Runner boasts a 1.5-in lift, 17-in wheels and black bumper accents.
TRD, which stands for Toyota Racing Development, is an in-house tuning arm that's spent years developing Toyota trucks, SUVs and cars for performance applications. Toyota says that the latest TRD Pro Series trucks are the most advanced TRD models yet.
How Much?
Toyota has not yet announced pricing for the TRD packages, though we'd expect them to carry a premium of several thousand dollars over the models on which they're based.
When Can You Get Them?
Fall 2014
Add Them to Your Shopping List Because…
If you're interested in off-roading, you know how hard it is to find a rig that comes off-road-ready from the factory. That's a big deal, because many manufacturers will void your warranty if you add on too many off-road parts. But there's no worry with the 2015 Toyota Tacoma, Tundra and 4Runner TRD Pro models, as they're ready to tackle the rough stuff as soon as they leave the dealership.
Other Cars to Consider
Ford F150 SVT Raptor -- The Raptor is a purpose-built off-road machine that's a strong rival to the Tundra TRD Pro. The Raptor has more power and probably more off-road prowess, but we'd bet the Tundra won't be as pricey.
Nissan Frontier PRO-4X -- The Frontier doesn't boast the same off-road capabilities as the Tacoma TRD Pro, but it's not bad thanks to skid plates, hill descent control and a rugged suspension setup. It's also likely to undercut the Tacoma on price.
Nissan Xterra PRO-4X -- Like the Frontier, the Xterra PRO-4X probably can't quite rival the 4Runner TRD Pro in terms of off-road ability. But it also offers a long list of off-road goodies that will bring it close.