RESEARCH DETROIT AUTO SHOW BY YEAR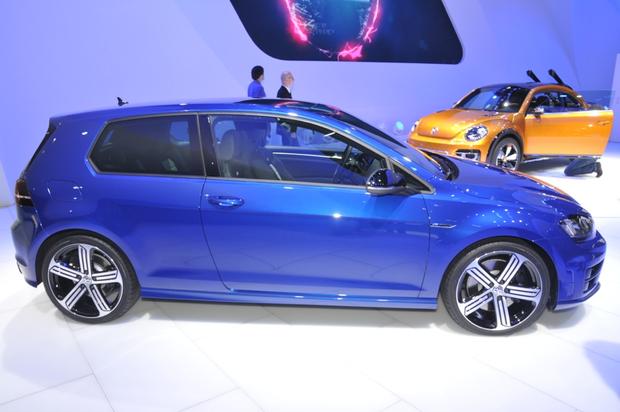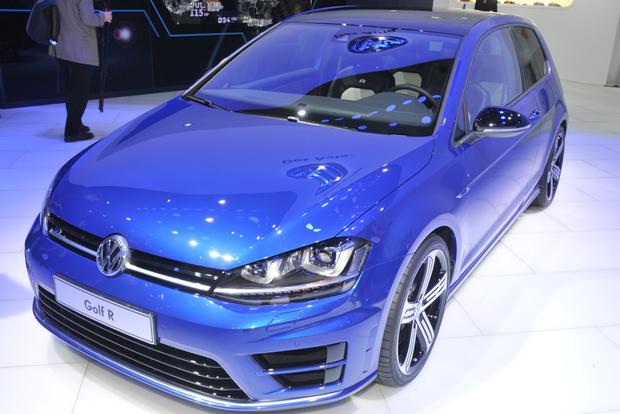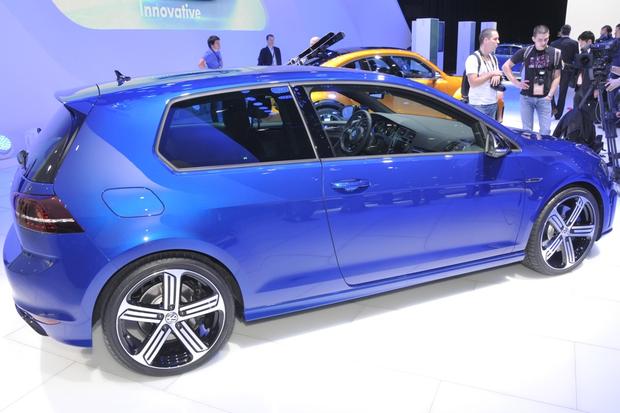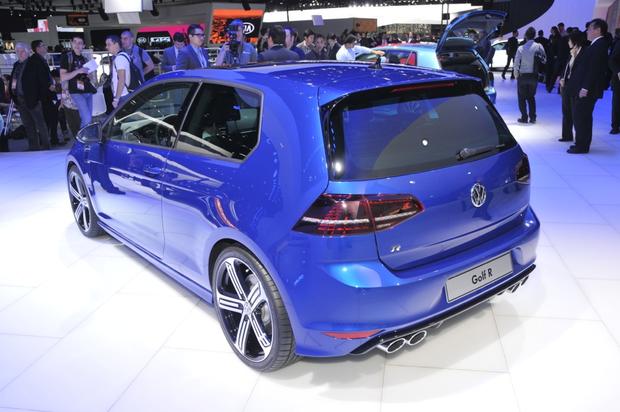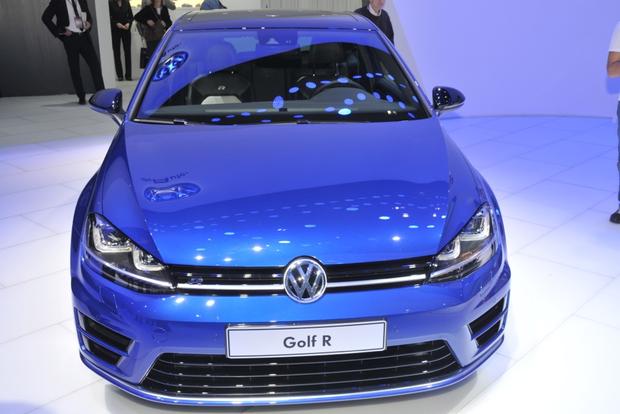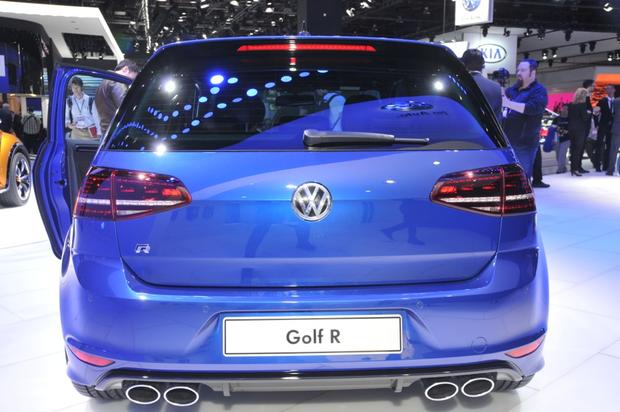 What Is It?
The 2015 Volkswagen Golf R is the most powerful production Golf ever made for North American buyers, kicking out 290 horsepower and 280 lb-ft of torque. Sorry to get into the numbers right away, but hot-hatch fans like this kind of thing.
Launched at the 2014 Detroit Auto Show, this newest R has 34 more horsepower than the 2013 model, shaving the 0-to-60 miles per hour time from 5.3 to 4.9 seconds. Yet VW also claims better fuel economy through greater efficiencies: 31 miles per gallon on the highway compared with the older model's 27 mpg.
How Much?
Prices will be announced nearer the time. The 2013 Golf R started at $34,795 in 4-door form, so $35,000 may be an accurate guess, since the new model will be available only as a 4-door.
When Can You Get It?
First quarter of 2015
Add It to Your Shopping List Because...
Over the years, sportier versions of the Golf have built up their own cult followings and mystiques, starting with the GTI and moving on to the VR6 and R32. There's something about a car that's so much fun yet also so practical, where just going out for milk becomes an adventure packed with accessible thrills.
The 2015 Volkswagen Golf R is based on the latest (seventh) generation of VW's wildly successful compact hatchback, which gets more sophisticated with each incarnation. This model has all the hardware for a spirited yet safe drive, including a turbocharged engine, sports suspension, variable-ratio steering, all-wheel drive, dynamic chassis control system (optional), 6-speed/dual-clutch/paddle-shifting transmission, uprated brakes and a virtual limited-slip differential thanks to clever electronics. Add to that bi-xenon headlights as standard, sports seats and instruments made specifically for the R.
Other Cars to Consider
2014 Ford Focus ST -- While the Focus ST is cheaper, it doesn't have all-wheel drive and isn't as powerful as the Golf R. For a compact hatchback aimed at the enthusiast, however, this car is a whole heap of fun.
2014 Mitsubishi Lancer Evolution GSR -- Yes, it's a sedan, but a turbocharged 291 hp goes to all four wheels, and the handling is pin-sharp.
2014 Subaru WRX STI -- This fits the bill: 305 hp, all-wheel drive and a motorsport pedigree. You're OK with a manual transmission, aren't you?
Used BMW 3 Series -- Assuming a compact and sporty German car is desired, it doesn't get better than a 3 Series, and the more powerful the better. A budget of $35,000 could bag a model that's just a few years old.