RESEARCH FRANKFURT AUTO SHOW BY YEAR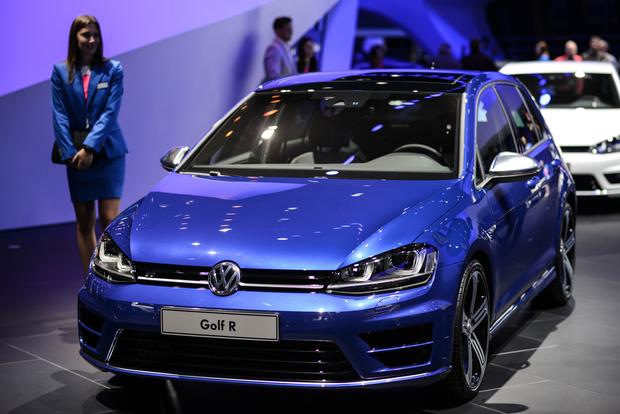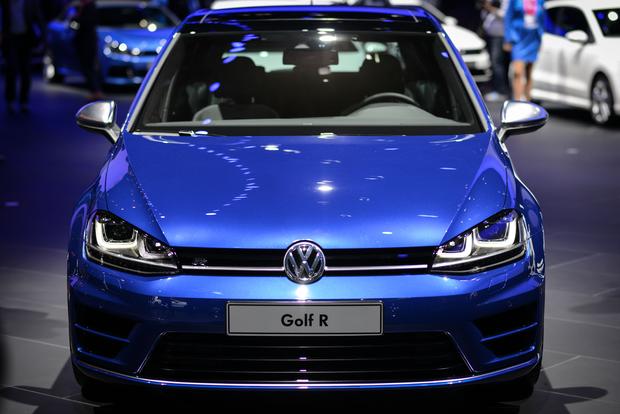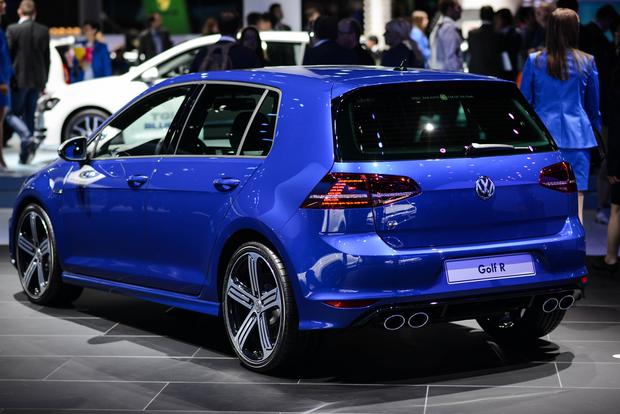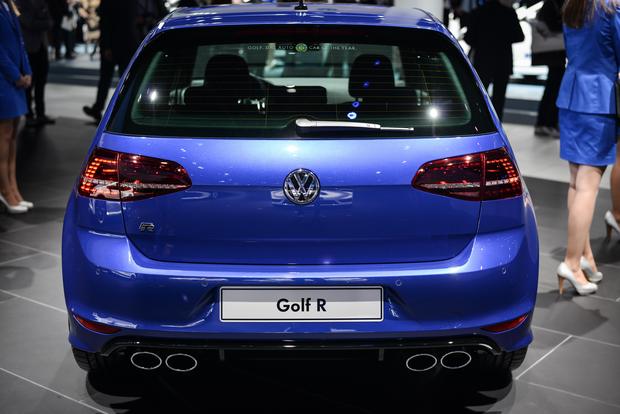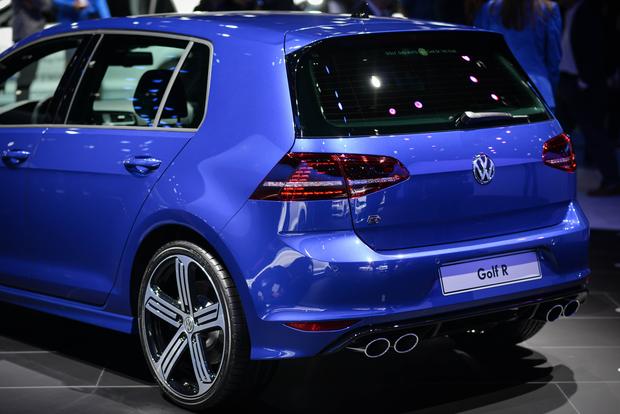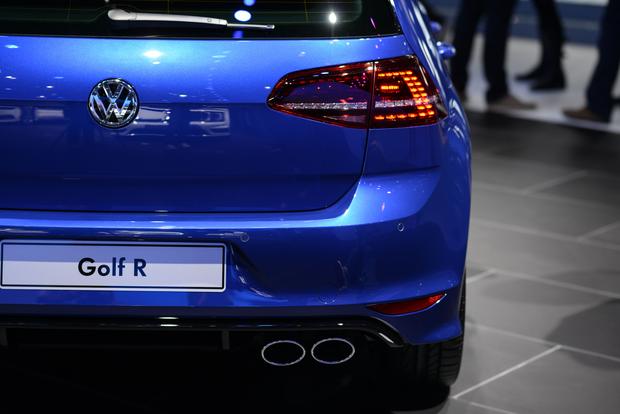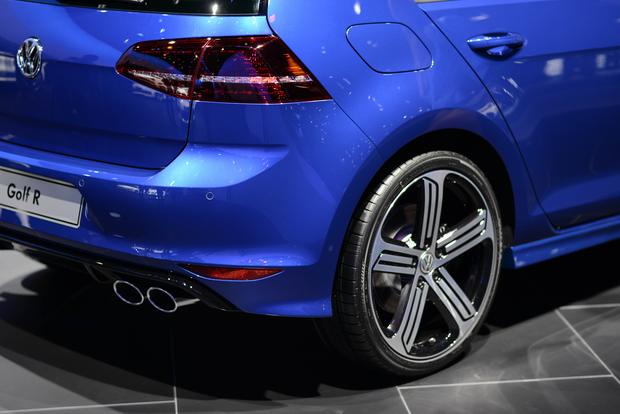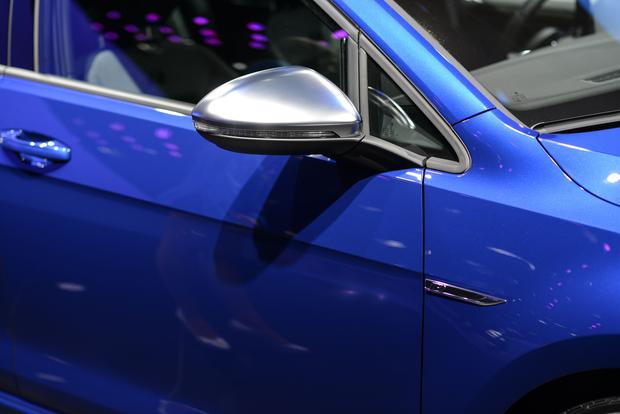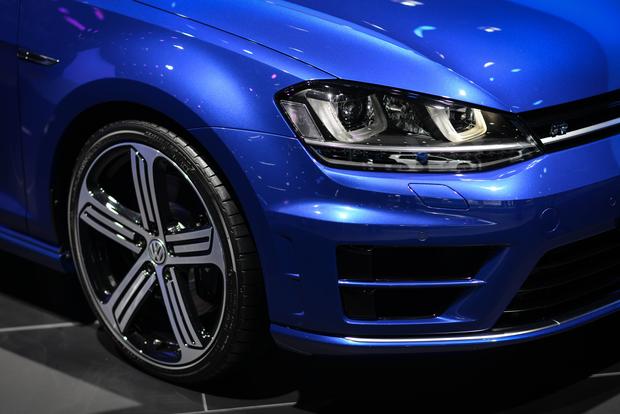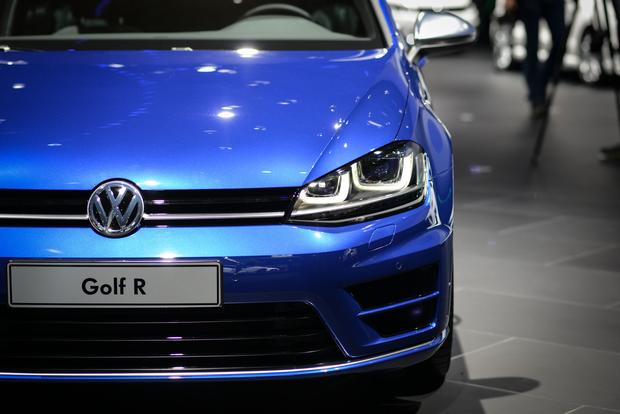 What Is It?
The 2015 Volkswagen Golf R may have been unveiled back in August, but that doesn't make us want one any less. There's a beautiful white Mk7 Golf R on the floor at the Frankfurt Auto Show, and we're itching to slip behind the wheel.
As the nearest VW fanatic will tell you, Mk7 refers to the seventh-generation Golf platform, which means that the 2015 Golf R is a generation ahead of the last Golf R we drove. So what's changed from the 2013 model that charmed us so? Above all, the reborn Golf R is faster. A lot faster. One of our few complaints about the outgoing 256-horsepower iteration was that it could barely out-sprint a GTI. With a whopping 296 hp under the hood and less weight to bear, the 2015 Golf R shouldn't have that problem. Plus, the new engine's meaty 280 lb-ft of torque is available from 1,800 rpm all the way past 5,000 rpm, so there should be some serious shove whenever you hit the gas.
As ever, the Golf R will come standard with an all-wheel-drive system that gives it superior cornering skills, but the new car is said to be considerably more athletic thanks to the lighter, tighter Mk7 chassis. Inside, the R benefits from grippy leather sport seats as well as the new Golf's general upgrades, including a more driver-centric cockpit with a control panel that curves toward you like in a sports car.
In short, the R remains the ultimate Golf. And from what we've seen so far, it's never been more desirable.
How Much?
The old Golf R started around $35,000, and we can't imagine the improved Mk7 version will be any cheaper. We'd put the base price somewhere between $35,000 and $40,000, with loaded versions easily cresting $40,000.
When Can You Get It?
This is the burning question. We know the R initially won't be available when the new Golf arrives on our shores in 2014, but it will inevitably join the lineup. The exact date, however, is anyone's guess, because VW isn't talking. We predict that VW will give the GTI a year to get established, making the first stateside Golf R a 2016 model arriving in the 2015 calendar year. Zoinks! That's a long time to wait.
Add It to Your Shopping List Because...
You want one of the best combinations of performance and refinement that $40,000 can buy. For some, the R will always be "just a Golf," but you know better. Dollar for dollar and feature for feature, the 2015 Volkswagen Golf R figures to be among the most rewarding cars on the road.
Other Cars to Consider
BMW 3 Series -- If you can find a 3 Series for Golf R money, that's a great problem to have, but the 328i is down on power -- and the 335i is likely up on price.
Ford Focus ST -- It's technically more of a GTI competitor, but the front-wheel-drive Focus ST's alluring cocktail of speed and affordability is hard to ignore.
Mercedes-Benz CLA-Class -- The CLA won't keep up with the Golf R unless you spring for the AMG version, but it's even more civilized.
Used BMW 135i -- The 1 Series coupe is supposed to be old news now that its 2 Series successor is on deck, but that means you can get a great deal on a lightly used 135i with its 300-hp turbocharged inline 6-cylinder.