RESEARCH LA AUTO SHOW BY YEAR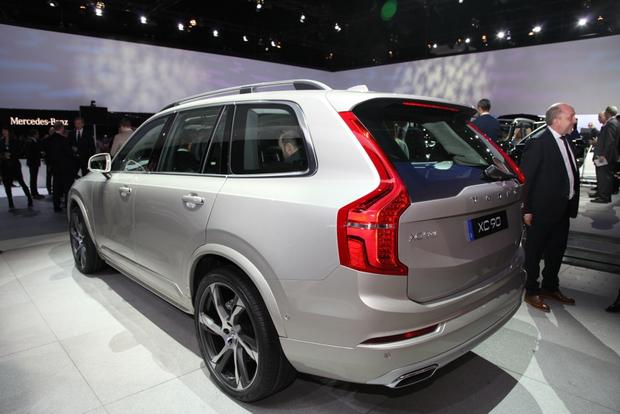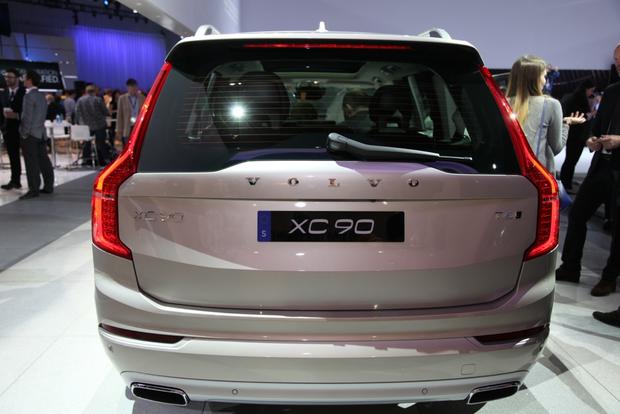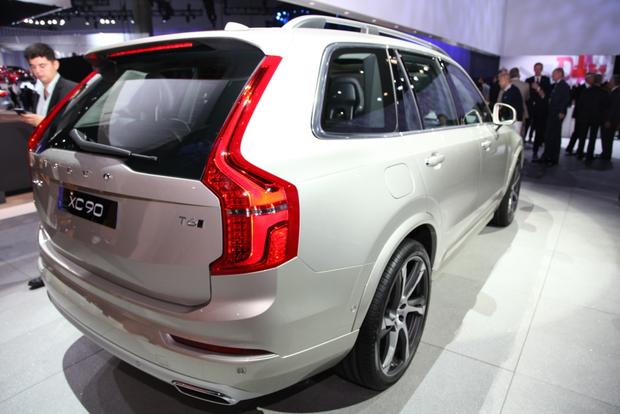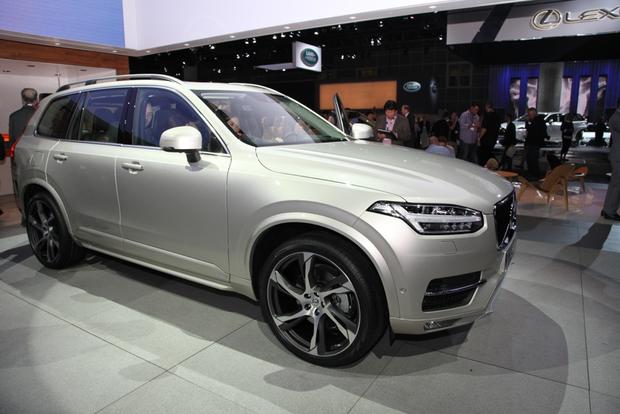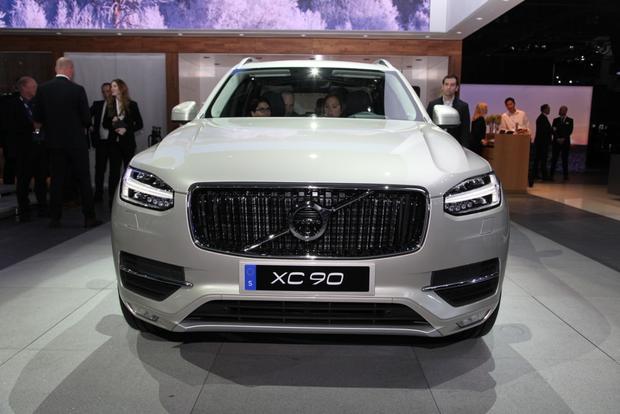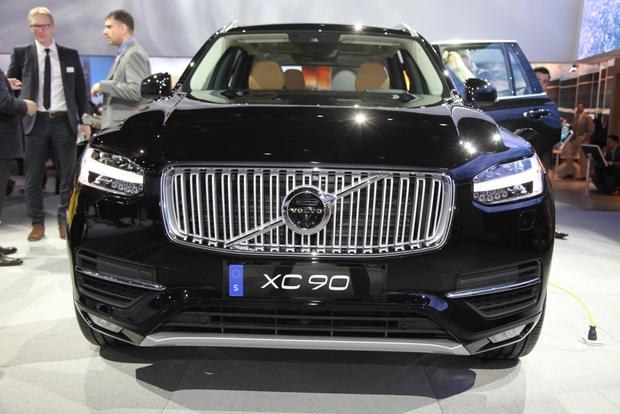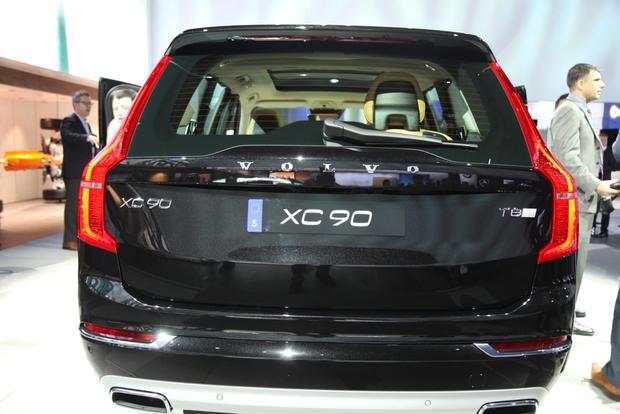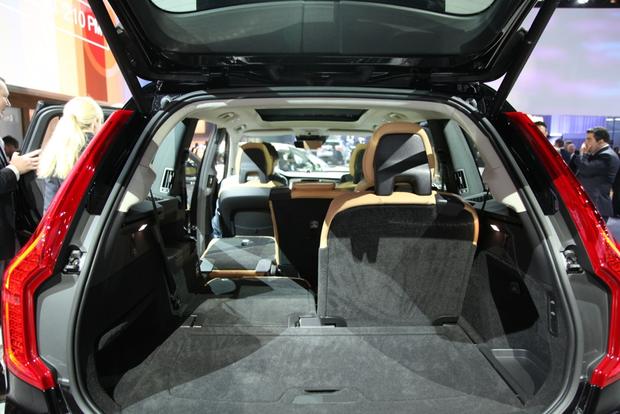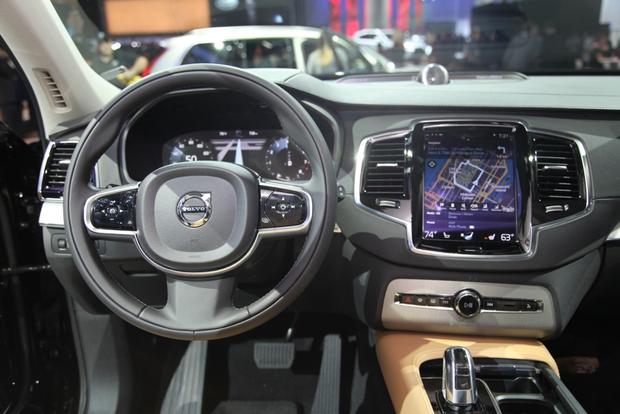 What Is It?
The 2015 Volvo XC90 comes to Los Angeles as the second generation of Volvo's 7-seater, full-size SUV. It's been quite some time since the first generation came out (2003), so the competition has since taken several steps forward, leaving Volvo with the task of not just catching up but needing to surpass its rivals. Whatever the Swedish is for "mission accomplished," they're probably saying it right now. Even if we ignore the arguably handsome looks, the large tabletlike screen in the center console hints at the level of tech features.
It's a Volvo, though, so safety equipment has to be a big selling point. The company claims that this is the first vehicle in the world that will brake itself if the driver turns in front of an oncoming car: One hopes that it will happen fast enough not to leave a big SUV at 90 degrees to the direction of oncoming traffic. There's some element of autonomous driving in stop/go situations, with intelligent cruise control linked to self-braking and even computer-assisted steering. Day or night, hazards such as pedestrians and cyclists are also detected thanks to an array of sensors.
There are two things of utmost importance to anyone who has sat in traffic jams: How comfortable are the seats, and how good is the stereo? Volvo already makes some of the comfiest and most supportive chairs in the business, and the new ones in the XC90 won't disappoint, but they are also made as slim as possible to maximize legroom for all three rows.
Providing the sonic pleasure is an optional Bowers & Wilkins audio system with 1,400 watts and 19 speakers.
The range-topping engine is a 2.0-liter 4-cylinder, but it is both turbocharged, supercharged and augmented by an electric motor, bringing output up to a considerable 400 horsepower.
How Much?
The 2015 Volvo XC90 starts at $49,825, including $925 destination charges. The Vision package with a rearview camera is $1,600. Incidentally, wheel sizes go up to 22 inches.
When Can You Get It?
Now.
Add It to Your Shopping List Because...
Although other manufacturers have excellent safety systems, Volvo has a reputation to protect and extend, so the new XC90 comes with a lot of reassurances for those transporting their loved ones.
Other Cars to Consider
2015 Acura MDX -- Perhaps not the most exciting or memorable machine, but it's capable and well-equipped.
2015 Audi Q7 -- Big and somewhat thirsty, the Q7 is due for a revamp any minute now.
2015 BMW X5 -- A third row of seating is optional, but the X5 has a ton of driver appeal.
Used Mercedes-Benz GL450 -- Imperious, commodious, luxurious and completely capable.
Used Land Rover LR4 -- If fuel bills aren't a concern, why not get the king of all 7-seater SUVs?