RESEARCH LA AUTO SHOW BY YEAR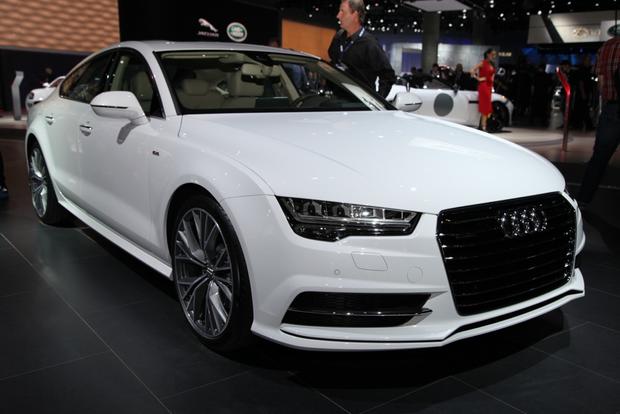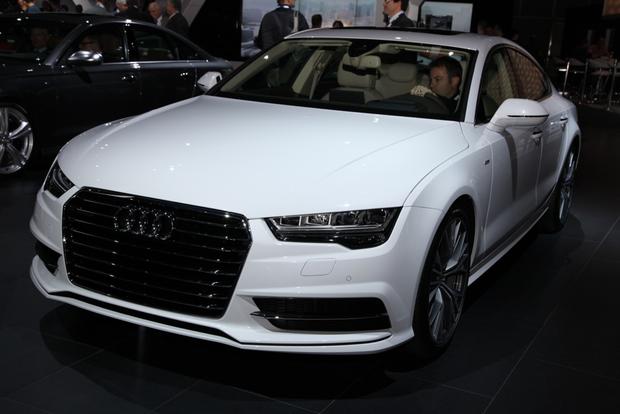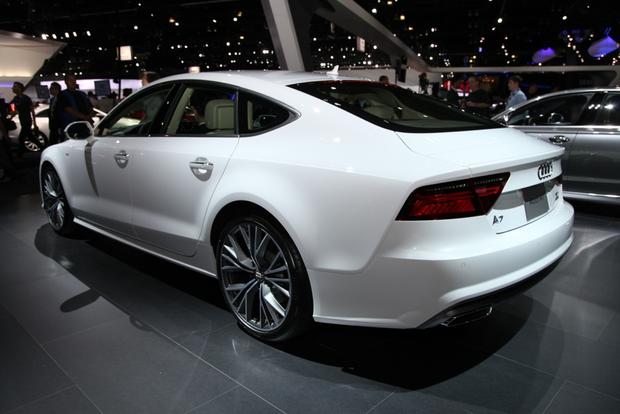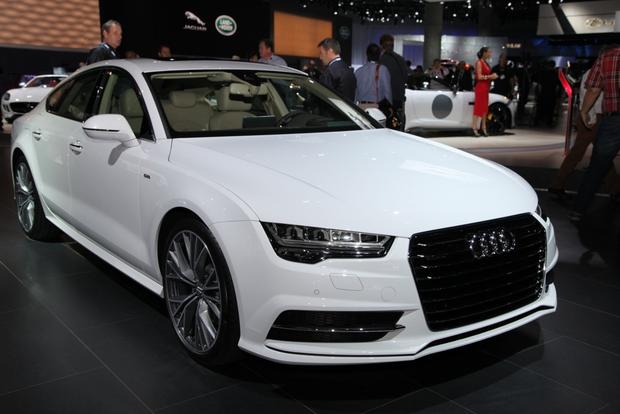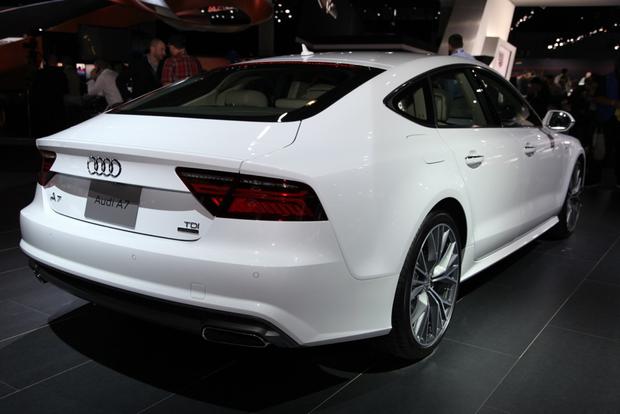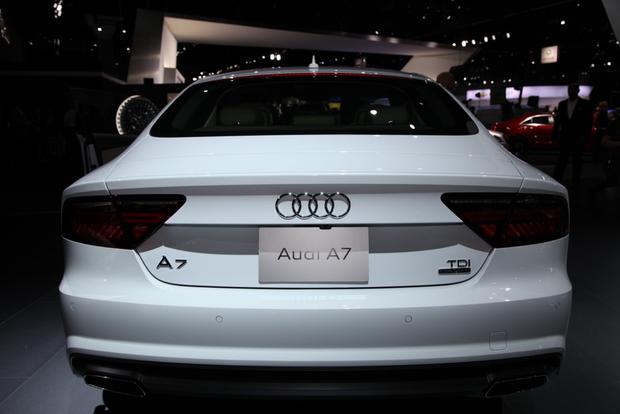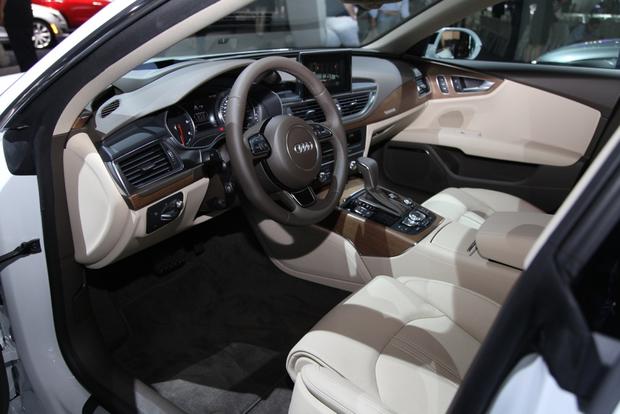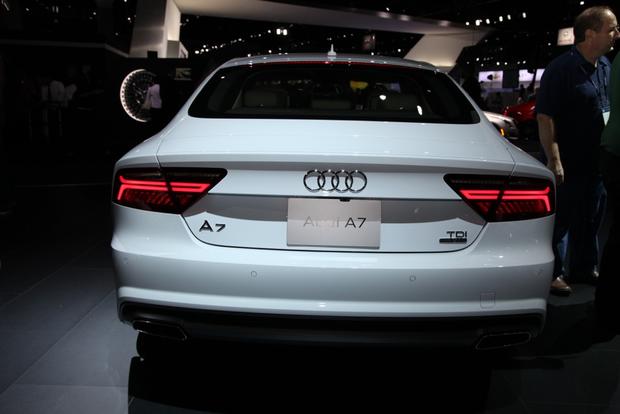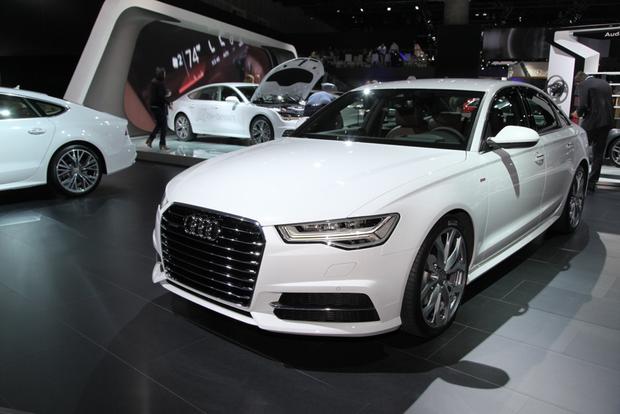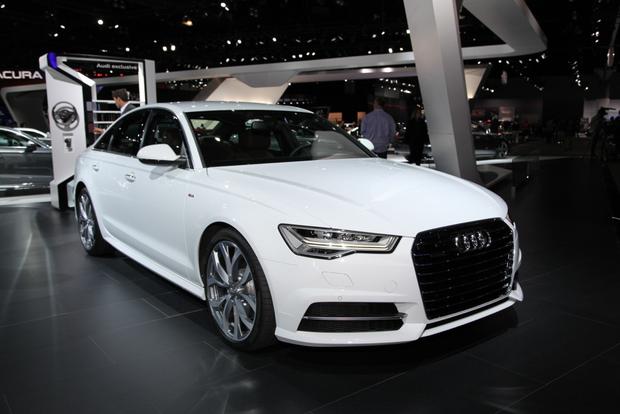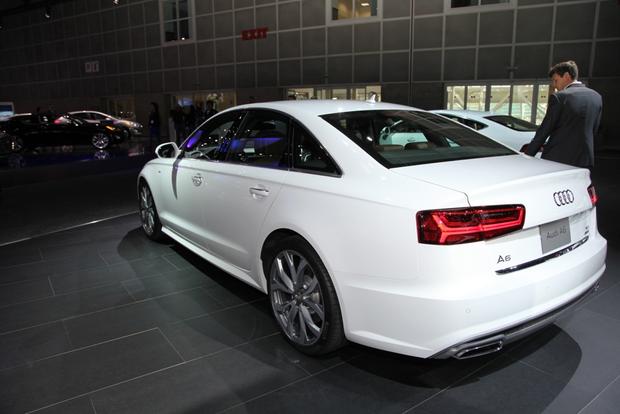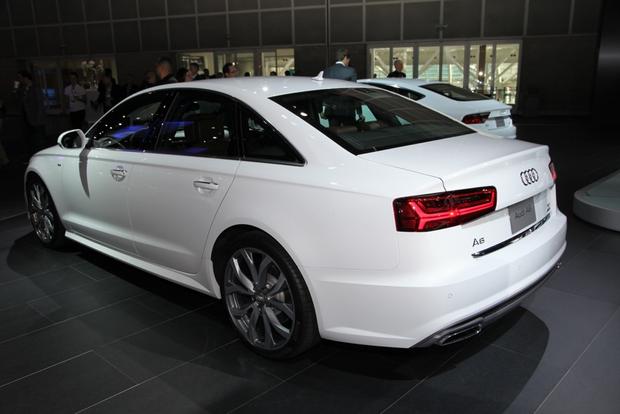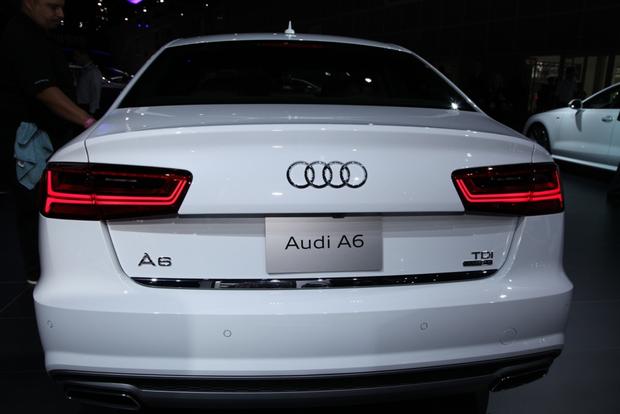 What Is It?
The 2016 Audi A6 sedan and A7 hatchback have been unveiled in refreshed "mid-cycle" form at the 2014 LA Auto Show. Audi's midsize luxury liners were due for some nips and tucks after a few years on the market, but these changes are more than just cosmetic -- there's some action beneath the surface, too.
In fact, the exterior changes are really quite minor. The A6 and A7 have tweaked front fascias that incorporate slightly crisper grilles, modestly restyled LED headlights and sportier lower bumper sections, but only Audi aficionados will notice the differences at a glance. The changes in the back aren't anything crazy, but they are a bit more prominent. These include more angular LED taillights and trapezoidal exhaust outlets.
Things get more dramatic under the hood. The A6 model's base front-wheel-drive automatic CVT (continuously variable transmission) has been replaced by Audi's excellent S tronic dual-clutch automated manual. The S tronic transmission operates just like a conventional automatic by default, but it's more fuel-efficient. It will take off with on-demand shifts in manual mode whenever you're in the mood.
The base A6 model's 2.0-liter turbocharged 4-cylinder engine has also been enhanced for 2016, now boasting 252 horsepower (up from 220 hp) and 273 lb-ft of torque (up from 258 lb-ft). With this extra output aboard and S tronic handling the shifts, the front-wheel-drive A6 2.0T is now a much more compelling product.
The all-wheel-drive A6 2.0T has the same increase in power and torque, but it continues to use a regular 8-speed automatic. Meanwhile, the supercharged V6 (shared by the A6 3.0T and A7 3.0T) gains an additional 23 hp for a total of 333 hp. Only the turbodiesel V6 (shared by the A6 TDI and A7 TDI) soldiers on unchanged with its 240 hp and 428 lb-ft.
Rounding out the notable changes are some upgrades to the MMI infotainment system, including a faster processor and Siri Eyes Free voice-command integration for Apple devices.
How Much?
We don't know yet, but let's just say Audi isn't known for slashing prices. Expect increases in the low 4-figure range for all models in the A6 and A7 lineups.
When Can You Get Them?
Our educated guess is: Spring 2016.
Add Them to Your Shopping List Because...
You've been wishing that Audi would make its entry-level A6 2.0T model more competitive. That day has finally come. As for the rest of the 2016 Audi A6 and A7 families, the changes are relatively minor. However, these cars are still right up there with the best in the world.
Other Cars to Consider
BMW 5 Series -- With a comprehensive engine lineup and rear-wheel-drive dynamics, the 5 Series continues to be a fearsome A6 foe.
Cadillac CTS -- The excellent CTS deserves more consideration from luxury shoppers. It looks great, handles like a sports car and offers a scintillating 420-hp turbo V6.
Mercedes-Benz E-Class -- The E-Class is getting a bit outdated, but recent modifications have kept it competitive. In addition, it's extremely solid on the highway.
Used Audi A8 -- Fancy a vehicle that's a big larger? You might be able to find an executive-class A8 with a certified pre-owned warranty for the price of a nicely optioned A6.