RESEARCH NEW YORK AUTO SHOW BY YEAR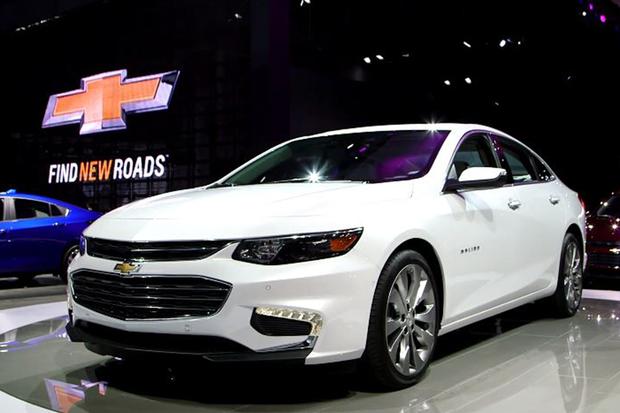 The 2016 Chevrolet Malibu is getting a full redesign this year -- and the latest model has been officially revealed at the New York Auto Show. Borrowing styling cues from its larger Impala sibling, the new Malibu looks to make new waves in the crowded midsize-sedan segment.
On the outside, there are major changes to the Malibu that give it a totally new look compared to last year's more conservatively styled model. Think new lines, new front and rear ends, and a profile that more closely resembles the larger Impala. There are big changes on the inside, too, as the new Malibu offers a lot more style than its predecessor's interior.
Under the hood, the 2016 Chevrolet Malibu will offer the choice between three different powertrains: a 1.5-liter turbocharged 4-cylinder, a more powerful 2.0-liter turbocharged 4-cylinder and a fuel-sipping Malibu Hybrid. Of course, there's also a wide range of new safety features, including a "teen driver" system that can cap the audio volume and more.