RESEARCH PARIS AUTO SHOW BY YEAR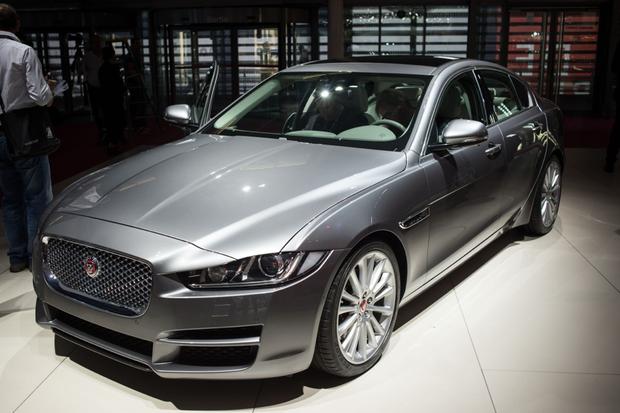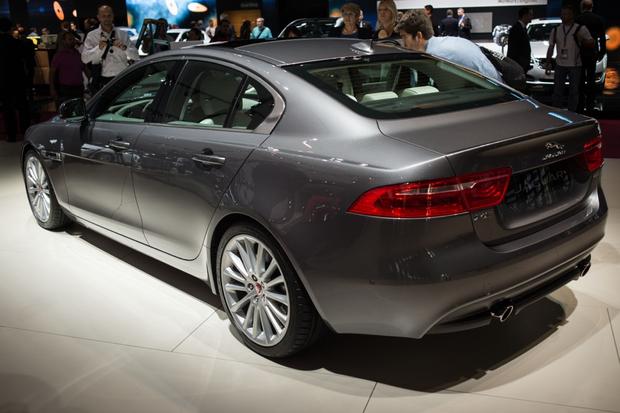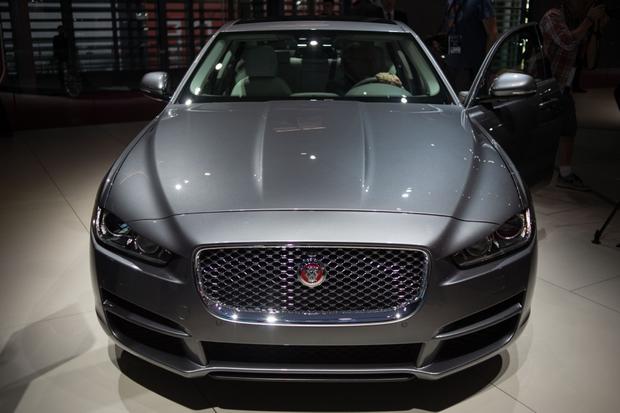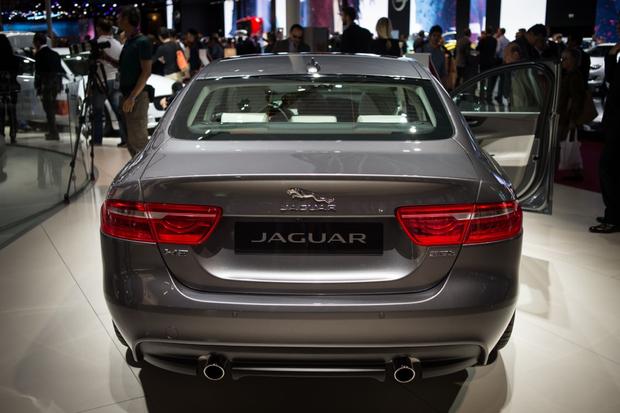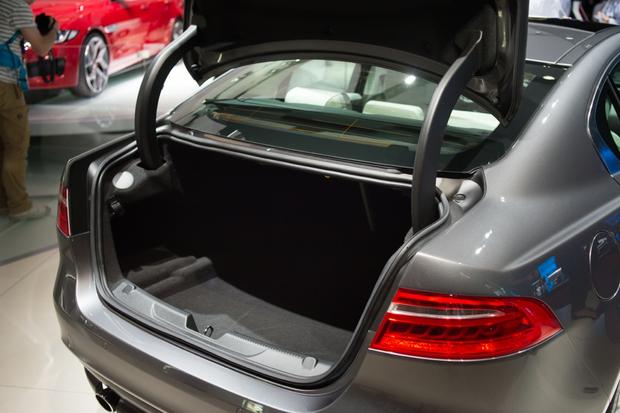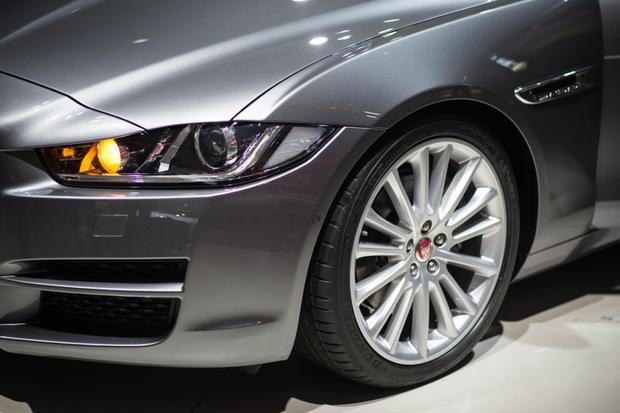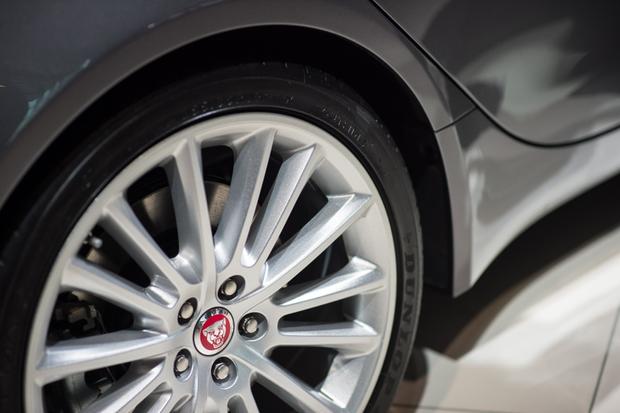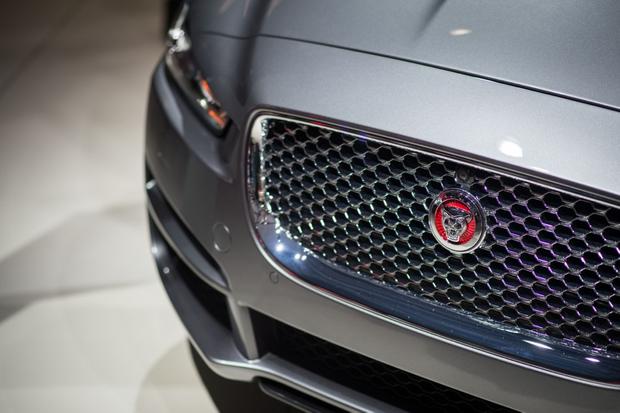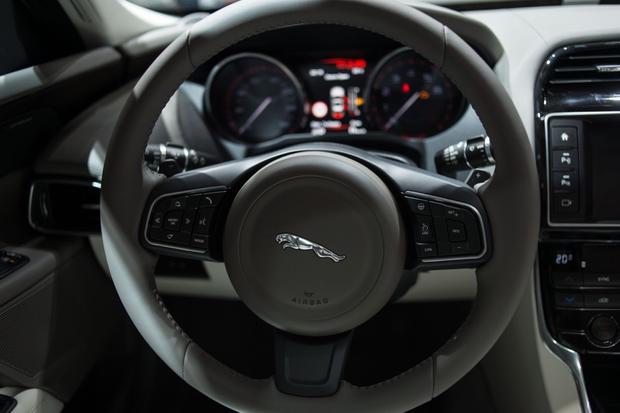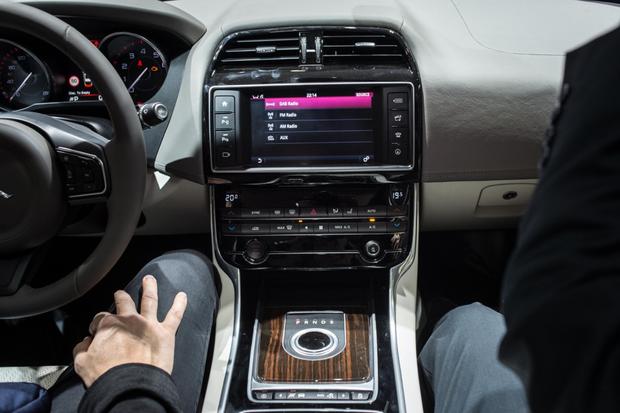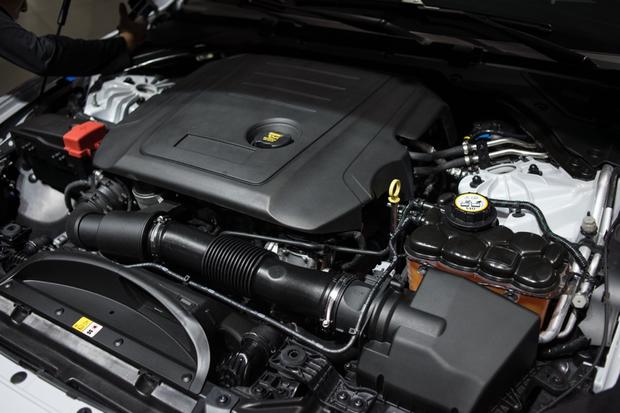 What Is It?
The 2016 Jaguar XE is Jaguar's BMW 3 Series fighter, and after a long rollout that began back in Geneva, we finally have some details on this potentially game-changing sedan. Well, it might be a game changer for Jaguar, at least: The brand has been searching for a foothold in the U.S. market for a number of years now, and an appealingly priced entry-level model could be just the ticket. With the XE's beautifully taut styling and competitive feature set, we could be looking at more than just a minor victory for the venerable British company. Production capacity permitting, there's no reason why this baby Jag can't compete head on for sales with the 3 Series, the reinvented Mercedes-Benz C-Class and other entry-level luminaries.
Riding on a brand-new modular vehicle platform shared with Land Rover, the XE uses lots of aluminum to keep the pounds off, and its double-wishbone front suspension clearly signals a sporting intent. The range-topping (for now) XE S employs Jaguar's familiar supercharged 3.0-liter V6, provisionally rated at 335 horsepower -- 2 more hp than Audi's S4 and a healthy 35 hp clear of BMW's 335i -- with 60 miles per hour reached in an estimated 4.9 seconds. Such headline-grabbing models tend to sell in low volume, of course, so the mainstream XE offerings will be of more interest to most shoppers. We'll hold out hope for the ultraefficient 2.0-liter turbodiesel 4-cylinder, but that motor will likely stay overseas, meaning most U.S.-market XE models will be partnered with the turbocharged 2.0-liter gasoline engine that we've already met in the midsize XF sedan. Expect output in the neighborhood of 240 hp, with a 0-to-60-mph sprint of about 7 seconds and highway fuel economy well into the 30s. Although a manual transmission comes standard in Europe, we anticipate that every XE on our shores will have the excellent ZF-built 8-speed automatic.
The 2016 Jaguar XE looks great and promises plenty of performance features, but what about the interior? In welcome news, the XE will leapfrog Jaguar's current, subpar infotainment options with a new 8-inch touchscreen that features a proprietary InControl interface and mobile-app integration. This is a necessary step toward global competitiveness for Jaguar, and we're pleased to see the company taking it. Wi-Fi hot spot capability (a la Audi and others) will be offered alongside remote smartphone functions such as door-lock control (in case you forgot to lock up) and a fuel status check. Other high-tech features include self-parking assist, a laser-actuated head-up display and adaptive cruise control with emergency braking. Naturally, the XE will be available with a range of expected luxuries, such as xenon headlights with LED accents, multiway power leather sport seats, premium trim inserts and high-end Meridian audio components.
How Much?
Pricing will be announced closer to launch, but we feel that the Jaguar XE's success will depend in part on an attractive starting price. So don't be surprised to see a well-equipped base model beginning in the $35,000 range.
When Can You Get It?
Early 2016, by current projections.
Add It to Your Shopping List Because...
You're eager for something new. We know the Germans can build a wonderful entry-level luxury sedan, and we've learned that the Americans (Cadillac ATS) and the Japanese (Lexus IS, Infiniti Q50) can come close. Now let's see what the British can do.
Other Cars to Consider
Audi A4 -- Some will pooh-pooh its front-wheel-drive architecture, but the A4 has evolved into one of the sharpest-handling sedans in the business.
BMW 3 Series -- It's a predictable choice, but there's a reason for that: The venerable Bimmer never fails to satisfy.
Mercedes-Benz C-Class -- All new for 2015 with a stellar interior and styling derived from the S-Class, the C-Class looks pretty serious this time around.
Used BMW 5 Series -- If 5 Series pricing seems a bit out of reach, check out certified pre-owned examples; sometimes they're more affordable than a brand-new 3 Series.