RESEARCH PARIS AUTO SHOW BY YEAR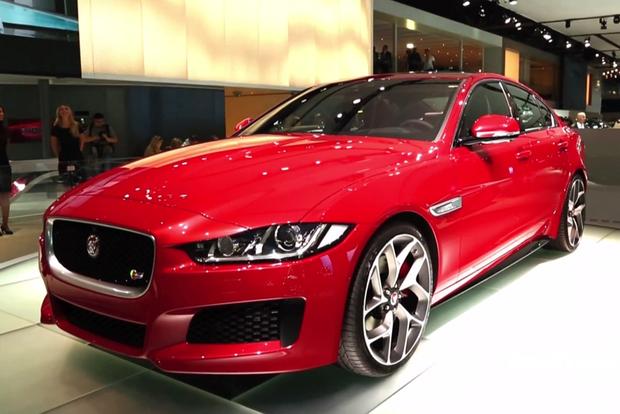 One of the most interesting cars unveiled at this year's Paris Auto Show is the 2016 Jaguar XE -- a smaller Jag than the ones you're probably used to. Although Jaguar tried going small once before with the X-Type, that model was largely a flop due to poor performance and a subpar interior. This Jag seems to be a little better in terms of quality and performance.
Under the hood, the XE-S has a supercharged V6 that makes 335 horsepower -- and that means 0-to-60 in less than 5 seconds. There's also a 4-cylinder model, which we expect to be turbocharged for around 240 hp. Either way, it looks like the smaller new 2016 Jaguar XE is the exact right thing to compete against rivals such as the BMW 3 Series and the Audi A4.