RESEARCH LA AUTO SHOW BY YEAR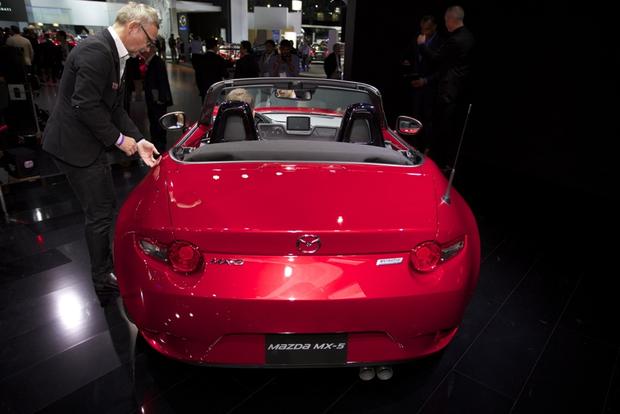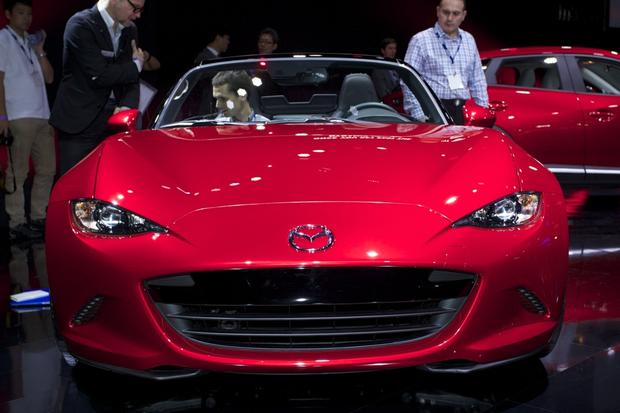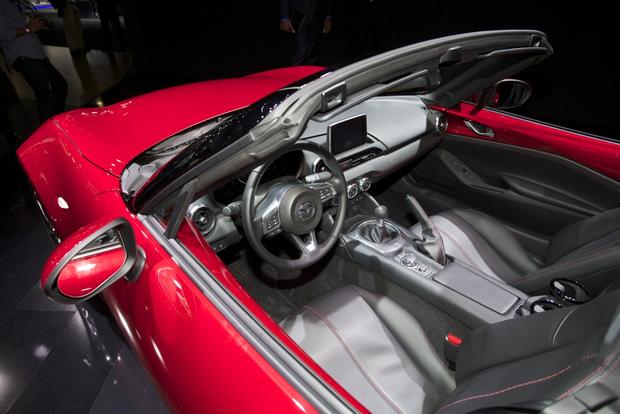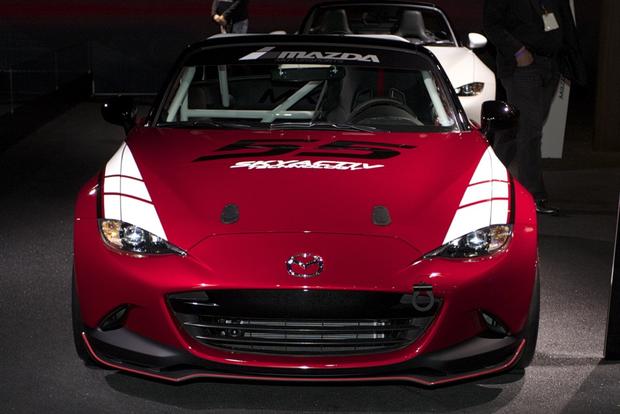 What Is It?
The 2016 Mazda MX-5 Miata comes to the 2014 Los Angeles Auto Show as the all-new, fourth generation of a car that has been a perennial favorite for 25 years. This rear-drive, 2-seater roadster took its inspiration from British sports cars of the '50s and '60s, added fantastic Japanese reliability and exemplary build quality, and became the best-selling car of its kind, with almost 1 million made.
This new generation should easily see the company surpass that number. While previous generations grew heavier, Mazda has made this one more than 200 pounds lighter than its predecessor. It should still retain that ability to appeal to drivers of different skill levels -- from those who like it just for its looks to those who appreciate its progressive and predictable handling.
The new MX-5 will be powered by a 2.0-liter engine. Assuming this is identical to the 2.0-liter engine in the 2015 Mazda3, we're looking at 155 horsepower and 150 lb-ft. of torque. One nice touch is the inclusion of speakers in the headrests, so the stereo system is still audible with the top down.
How Much?
The current 2014 model is about $25,000, so the 2016 Mazda MX-5 Miata probably won't be too much of a departure from there.
When Can You Get It?
Summer 2015
Add It to Your Shopping List Because...
There's nothing else quite like it. This many driving thrills for such a reasonable entry price and affordable running costs -- all wrapped up in a convertible body style -- only come from this car.
Other Cars to Consider
2015 Scion FR-S -- Not a convertible but still a budget-priced way of grabbing some rear-drive fun without burning barrels of gasoline.
2015 MINI Cooper Roadster -- Not rear-wheel-drive, but still an excellent source of driving fun while catching some rays.
Used Porsche Boxster -- To find something that's as much fun as an MX-5, something that makes every trip an adventure, you may have to go upmarket.
Used Honda S2000 -- In its day, the Honda S2000 could challenge the Boxster for handling talent. In some respects, this is a prized car for the modification crowd.