RESEARCH DETROIT AUTO SHOW BY YEAR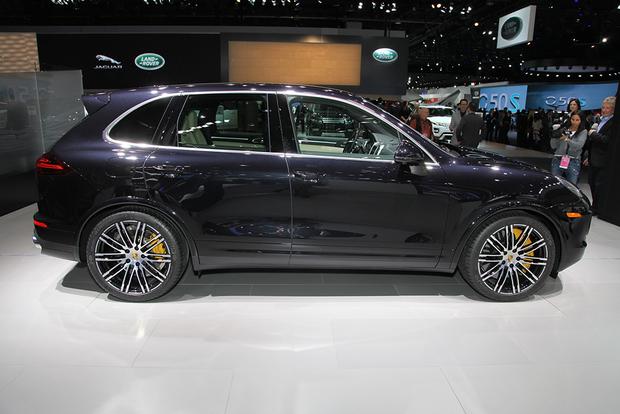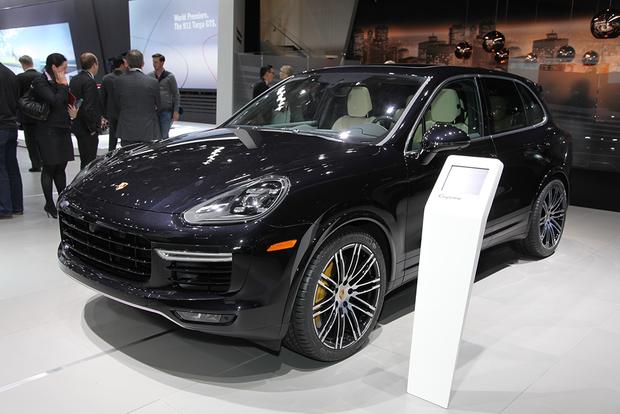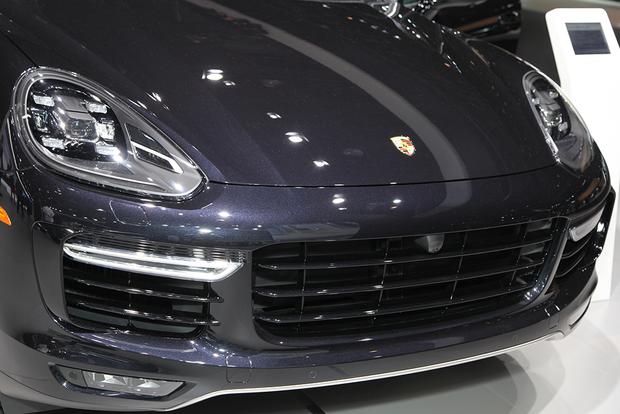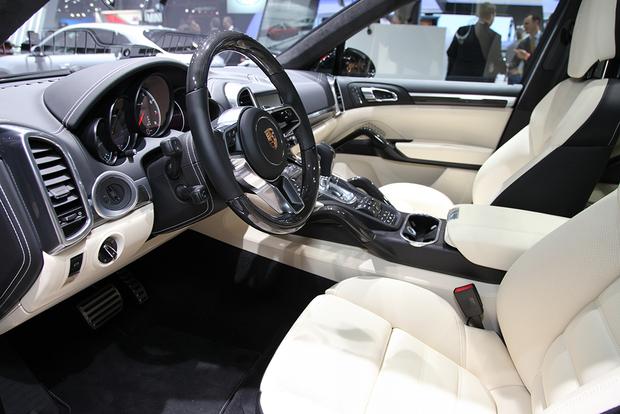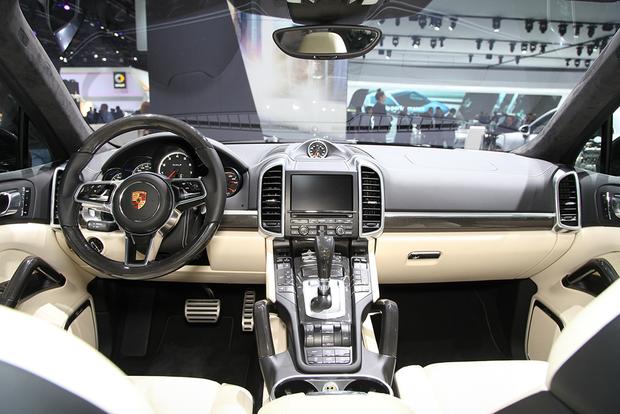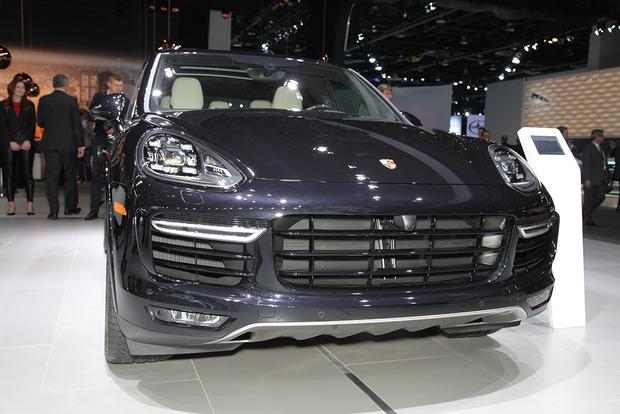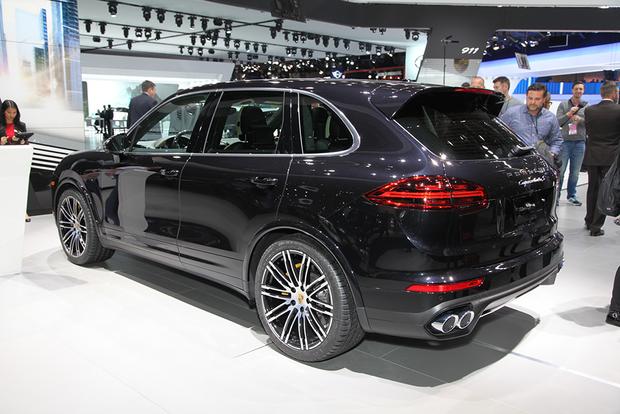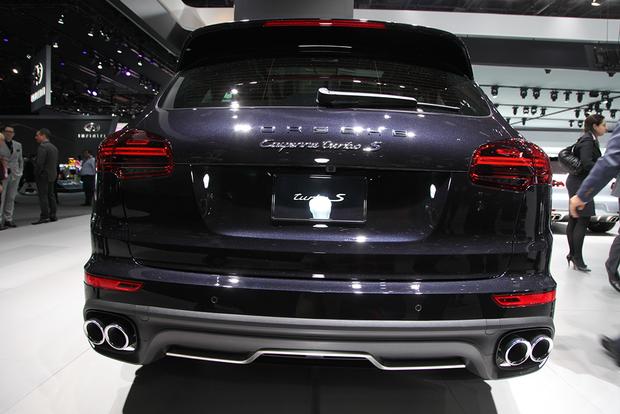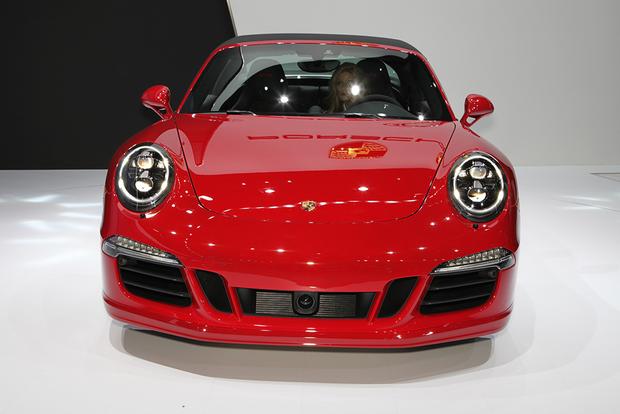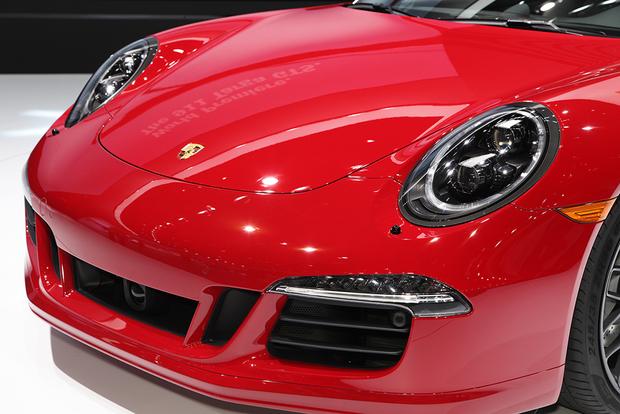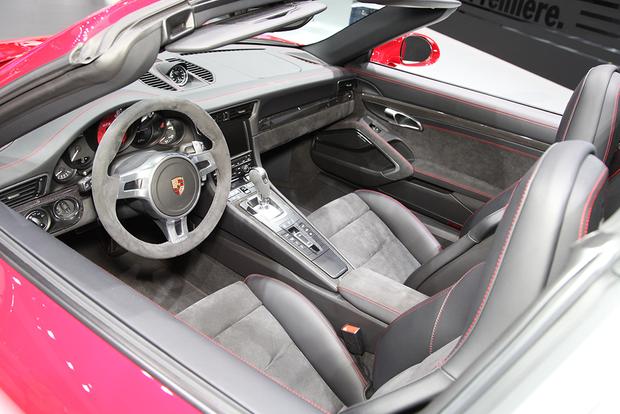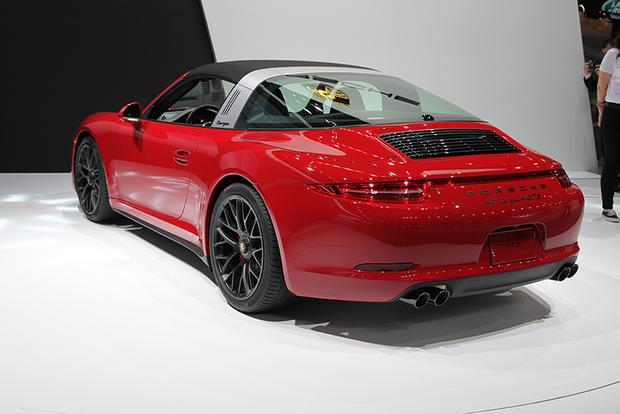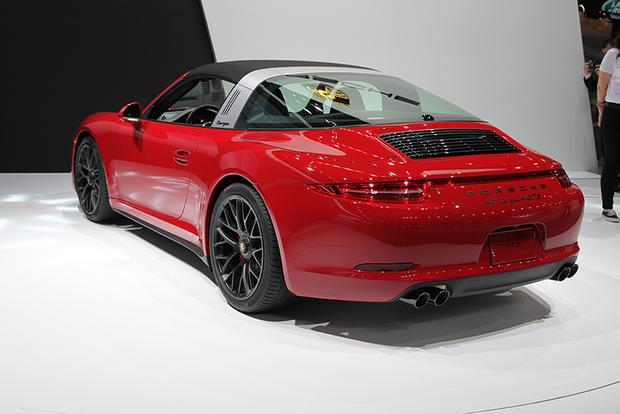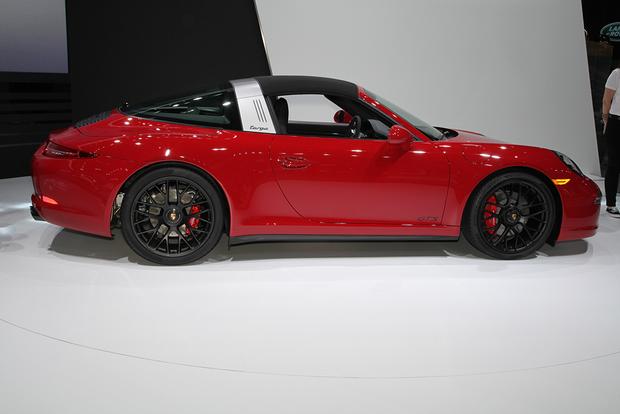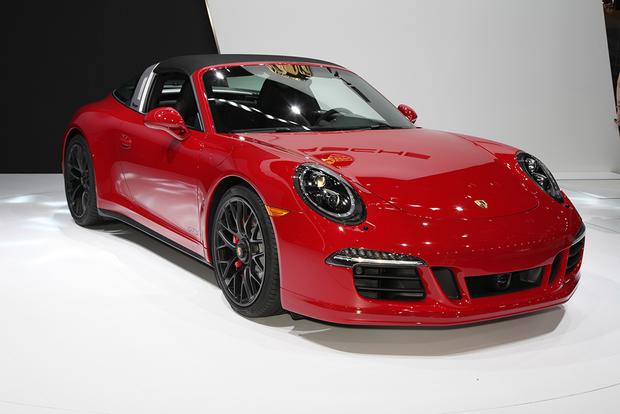 What Is It?
The 2016 Porsche Cayenne Turbo S and 2016 Porsche 911 Targa 4 GTS make their global debuts at the 2015 Detroit Auto Show in a business-as-usual manner, but they're no less welcome because of that.
The Cayenne premium full-size SUV received a comprehensive midgeneration revamp last year, and this Turbo S takes its place at the top of the range. Part of that revamp is a 4.8-liter V8 turbocharged to produce 570 horsepower and 590 lb-ft of torque. Those outputs are 20 hp and 36.8 lb-ft more than the Cayenne predecessor and the kind of muscle that can push this all-wheel-drive, 2.5-ton beast from standstill to 60 miles per hour in under 4 seconds.
Strong fade-resistant ceramic brakes are standard, while smart features such as torque vectoring, dynamic lights and active suspension join 2-tone leather seating, 21-inch alloy wheels and carbon-fiber trim.
There are many permutations of the 911. This is the sports car among sports cars, whether it's a rear-drive model packing 350 hp or a turbocharged, all-wheel-drive model endowed with 560 hp.
The Targa 4 GTS has a dome-shaped glass rear window, similar to the original Targas of the late 1960s; Porsche is commemorating 50 years of the partially open-topped Targa with this model. It also employs all-wheel drive, and like other Porsche cars, it now comes in GTS trim.
GTS means that it's the most powerful Targa and the one with the best power-to-weight ratio, as 430 hp coming from that rearward engine bay sends the car to 60 mph in 4.1 seconds before achieving a top speed of 186 mph. It also means a standard-issue bundle of features that would be options in other models, including the Sport Chrono package (which enhances the engine, transmission and chassis and includes a stopwatch function with memory), center-lock 20-in alloy wheels and a sport exhaust.
When Can You Get It?
Both go on sale in the United States in late April of 2015.
How Much?
The 2016 Porsche Cayenne Turbo S starts at $158,295, and the 2016 Porsche 911 Targa 4 GTS starts at $133,795. Both figures include destination charges.
Add It to Your Shopping List Because...
They're not just cars; they're Porsches. The Cayenne Turbo S has even set a record on the daunting 13-mile North Loop of the Nurburgring racetrack as the fastest SUV, lapping it in under 8 minutes. And any 911, especially this generation, has bucketloads of enthusiast appeal.
Other Cars to Consider

Audi R8 -- The R8 is one of the few sports cars that could make someone think twice about buying a 911.
BMW X5 M -- The M is the range-topping, driver-centric version of the X5 SUV. BMW does a remarkable job in making these big vehicles feel like sports machines.
Jaguar F-Type -- Yes, it's really that good to be considered in this category.
Mercedes-AMG GT -- This new 2016 model has not yet been released, but it's probably worth waiting until spring for the 503-hp S version or next year for the 456-hp non-S model.
Nissan GT-R -- The GT-R has plenty of power (from 545 hp), plenty of speed and plenty of grip.
Used Land Rover Range Rover -- In the world of luxury SUVs, this is the ultimate status symbol, even if it isn't as fast or as composed as the Cayenne or X5.
Used Mercedes-Benz SL63 AMG -- The SL63 AMG is open-topped when required, has a closed metal roof at all other times, and makes 503 hp and 590 lb-ft of torque for effortless acceleration.