RESEARCH LA AUTO SHOW BY YEAR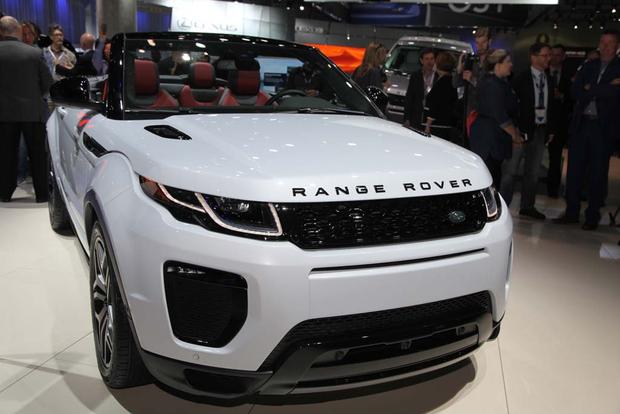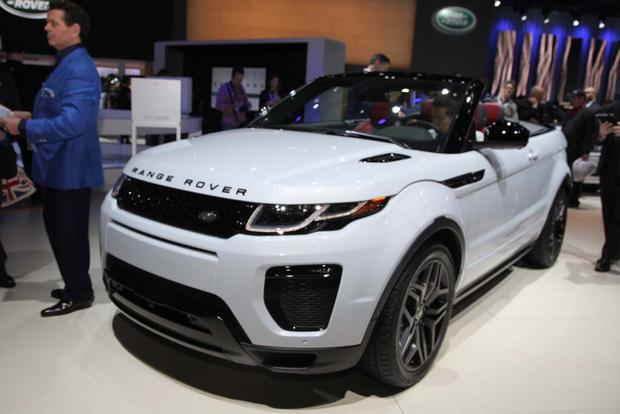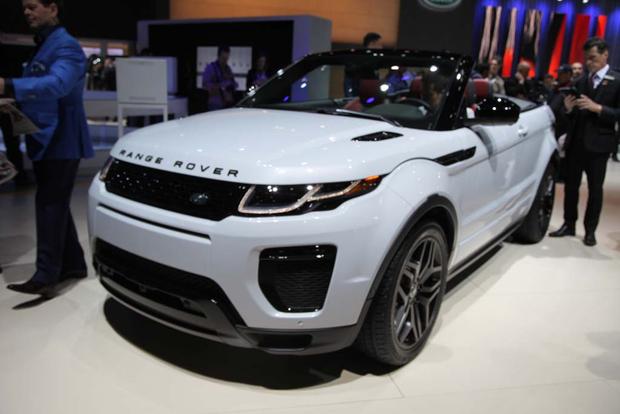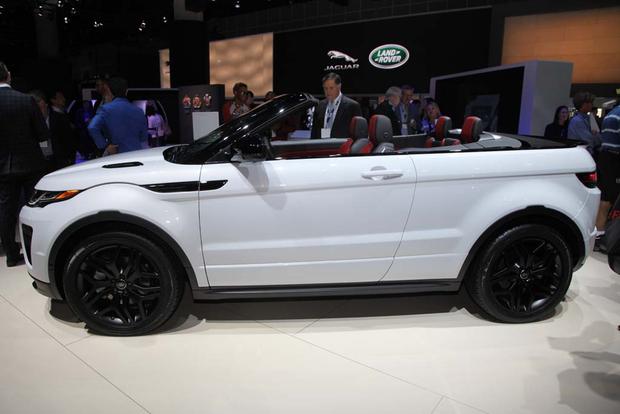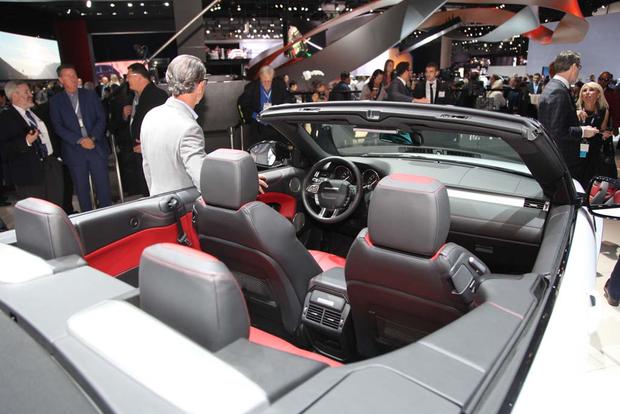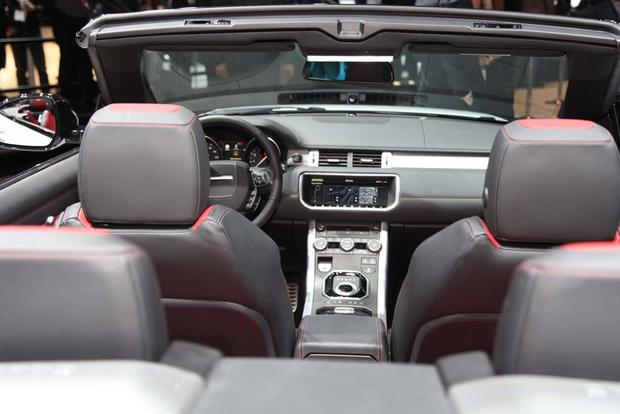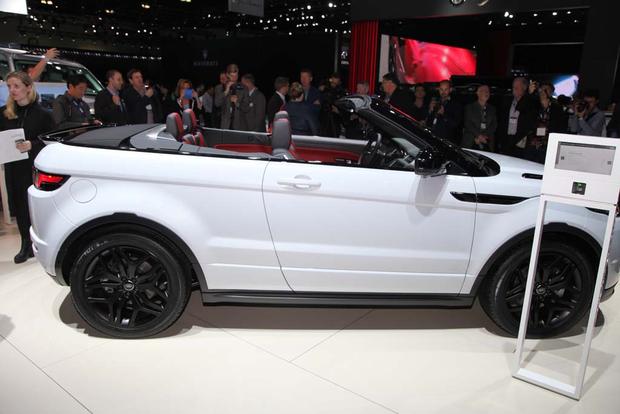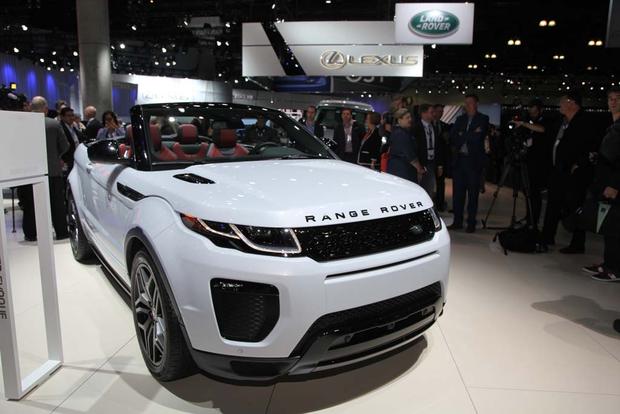 What Is It?
The 2016 Range Rover Evoque Convertible is exactly what it sounds like: a convertible version of the luxurious Range Rover Evoque compact crossover. Based on the Evoque's 2-door model, the new convertible offers a folding soft-top for the ultimate in urban flair.
On the outside, the Evoque Convertible remains largely true to the standard Evoque's form, boasting styling carried over from other (recently updated) 2016 models. The main difference is the roof, which, well, isn't there: It's no longer fixed in place but is now a folding soft-top that retracts with the push of a button. Land Rover says it can go down in 18 seconds and up in 21 seconds.
Not surprisingly, the other big change to the Evoque Convertible is diminished cargo space: The drop-top luxury crossover now offers just 8.9 cu ft. of cargo space behind the rear seats, compared to more than 20 cu ft. in the standard model. Other changes include additional rollover protection (two bars designed to deploy if the vehicle detects an impending rollover) and a top-up silhouette that remains surprisingly true to the standard Evoque's form.
How Much?
Although Land Rover has not yet announced pricing, we expect a hefty premium over the SUV's current MSRP, which starts around $42,500 with shipping.
When Can You Get It?
Summer 2016
Add It to Your Shopping List Because...
We're not exactly sure, actually. But if you're the kind of person who sees the Range Rover Evoque Convertible and says "ooooh," then you're the type of buyer Land Rover is looking for. Yes, it's less practical than the standard model, and we suspect it'll be considerably more expensive. But if you want to combine luxury-SUV panache with top-down stylishness, no other model offers what the Evoque does -- for better or for worse.
Other Cars to Consider
2016 Jaguar F-TYPE -- If you're willing to ditch the utility but not the sport (or the convertible top), then you should consider the Jaguar F-TYPE. Just as British as the Evoque Convertible but far more agile, the F-TYPE is an impressive performer, top up or top down.
2016 Jeep Wrangler -- Although the Wrangler isn't as luxurious as the Evoque Convertible, it offers the same basic idea -- plus more serious off-road capabilities.
Used Nissan Murano CrossCabriolet -- When Land Rover revealed the Evoque Convertible, our first thought was the Murano CrossCabriolet -- a 2-door, soft-top version of the Murano that Nissan offered for a short time a few years ago. Although it isn't as luxurious as the Evoque, it's much cheaper -- especially since the CrossCabriolet is no longer in production, which means you'll have to consider a used model.