RESEARCH PARIS AUTO SHOW BY YEAR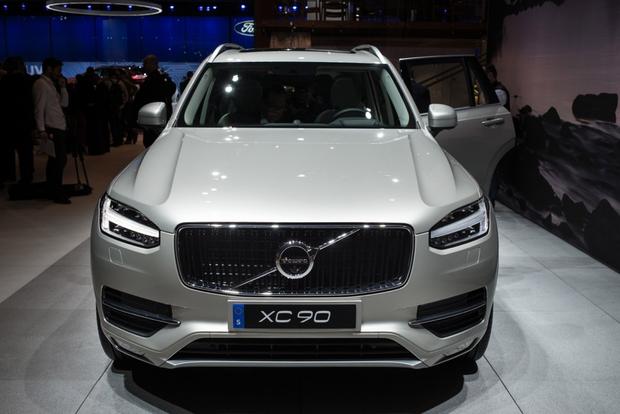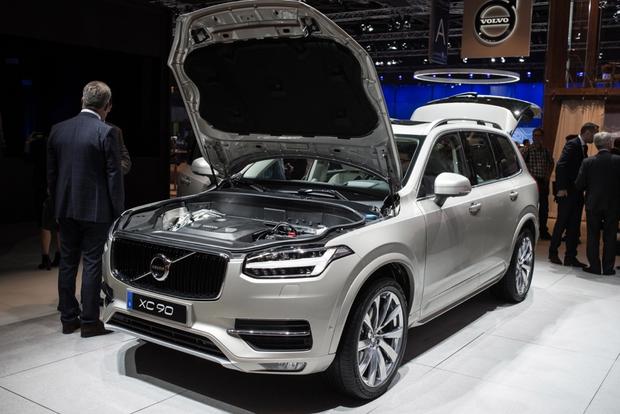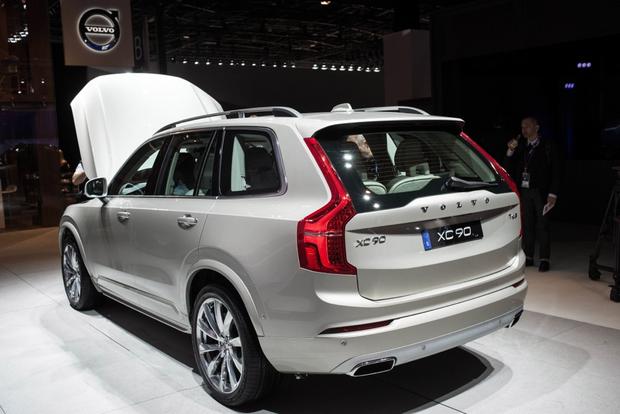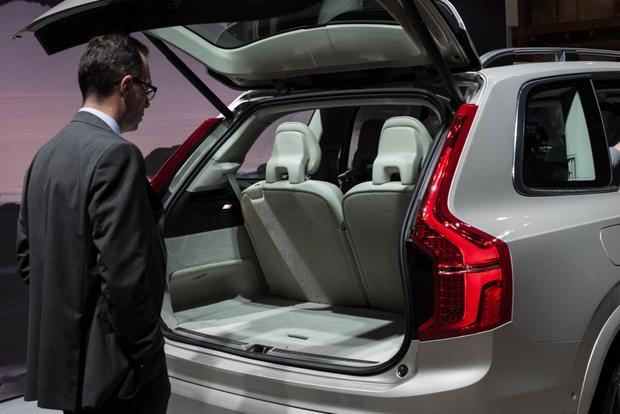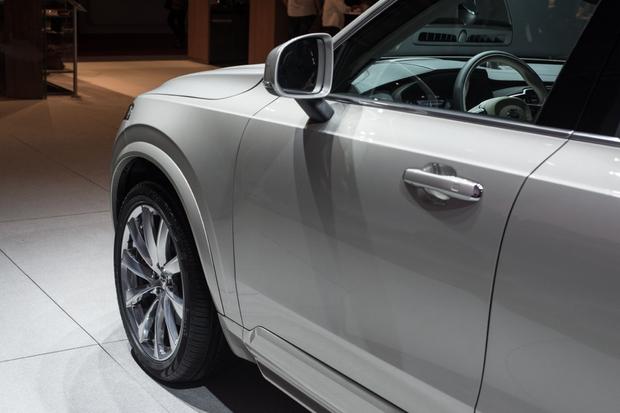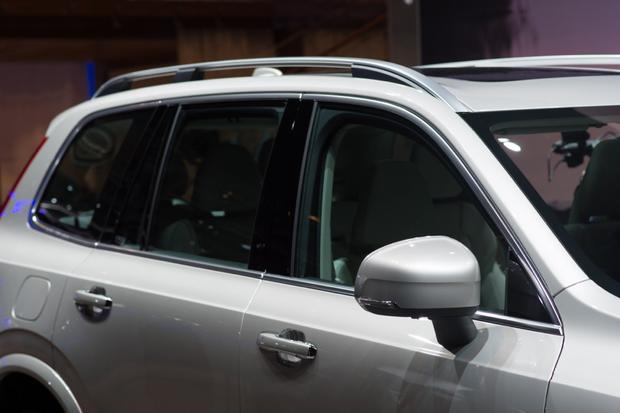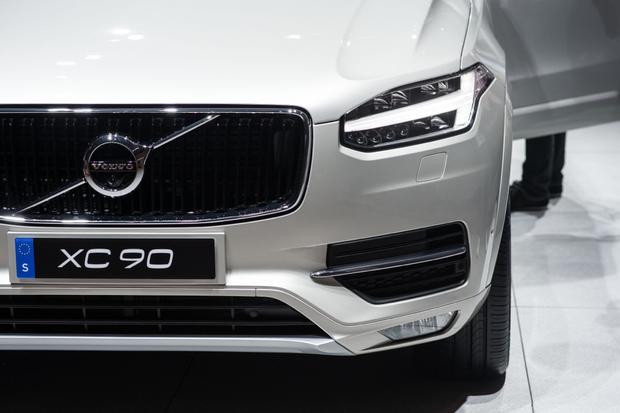 What Is It?
The 2016 Volvo XC90 marks the first full redesign for Volvo's venerable full-size luxury crossover since its debut eons ago in 2002. It's also the first fruit of the partnership between Volvo and its new Chinese owner, Geely. Its modular platform will serve as the basis for at least two upcoming Volvo products, likely the next-generation S60 and S90 sedans. In other words, it's kind of a big deal. And from what we've seen so far, Volvo's future is looking pretty bright.
First of all, the XC90 manages the neat trick of looking tougher and more muscular (we see echoes of '90s SUV icons such as the Nissan Patrol and Toyota Land Cruiser in its bodywork) while actually losing nearly 300 pounds relative to the outgoing model. That should enhance both fuel economy and agility, two areas in which Volvo seeks to stand out. There's also the matter of what's under the hood. Every single model of this big bad crossover will be powered by a demure 2.0-liter 4-cylinder engine paired to an 8-speed automatic transmission.
Now you're worried that the XC90 won't be able to get out of its own way, so let's talk numbers. Thanks to both supercharging and turbocharging, the base T6 gasoline model will pump out 320 horsepower and 295 lb-ft of torque, while the D5 turbodiesel model will generate 225 hp but a robust 347 lb-ft. The range-topping XC90 T8 Twin Engine, meanwhile, pairs the gasoline engine with an electric motor for a total of 400 hp and 472 lb-ft, along with supposedly squeaky-clean emissions. By the way, the T8 is a plug-in hybrid -- a first for this segment -- with a projected 25 miles of pure electric driving range.
Inside, the XC90 promises roomy 3-row seating along with the latest in Swedish design sensibility, including a virtually button-free dashboard with a tabletlike central touchscreen, ample leather and wood trim, a crystal gear lever from Swedish glassmaker Orrefors, and a diamond-cut finish for the ignition button and volume knob. The thin, ultramodern seats live up to Volvo's reputation with superlative adjustability and comfort. On the audio front, a 19-speaker, 1,400-watt Bowers & Wilkins stereo should get the party started with a twist of that diamond-cut knob.
Safety features, always an important part of any Volvo offering, include a run-off-road injury-mitigation system that prepares the vehicle for a crash landing, automatic braking if you're about to turn in front of an oncoming car, and advanced pedestrian-detection technology. The company's stated goal is a lofty one: "No one will be killed or seriously injured in a new Volvo car by 2020."
How Much?
The 2016 Volvo XC90 First Edition, limited to a run of 1,927 units (the year Volvo was founded), will run you about $65,900 with pretty much every available feature, among them 21-inch wheels and an air suspension. Expect the base XC90 to start under $50,000.
When Can You Get It?
Spring/summer 2015
Add It to Your Shopping List Because...
You're thinking what we're thinking: Volvo's back in the game, and it's about time.
Other Cars to Consider
Audi Q7 -- It may be sorely in need of a redesign, but the Q7's up-to-date engines and technology keep it in the hunt.
BMW X5 -- The X5's vestigial third-row seat pales by comparison, but its excellent powertrains and refinement make it a formidable foe.
Land Rover LR4 -- If fuel economy isn't a high priority, the boxy LR4 delivers with roomy 3-row accommodations and classic Land Rover looks.