RESEARCH DETROIT AUTO SHOW BY YEAR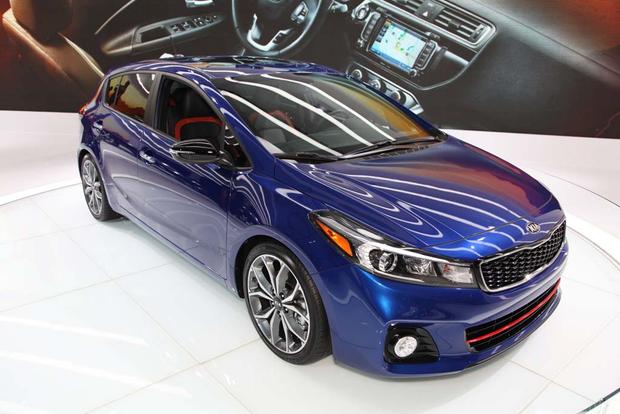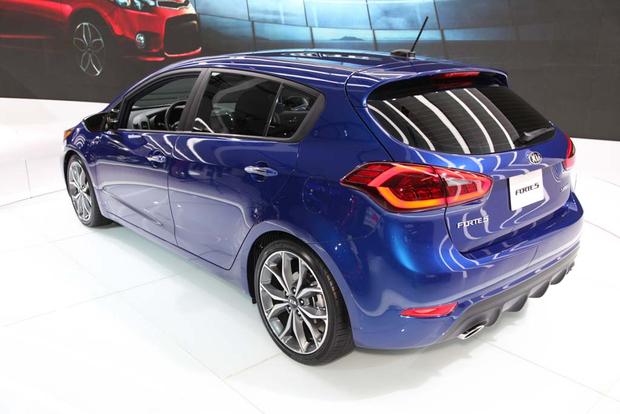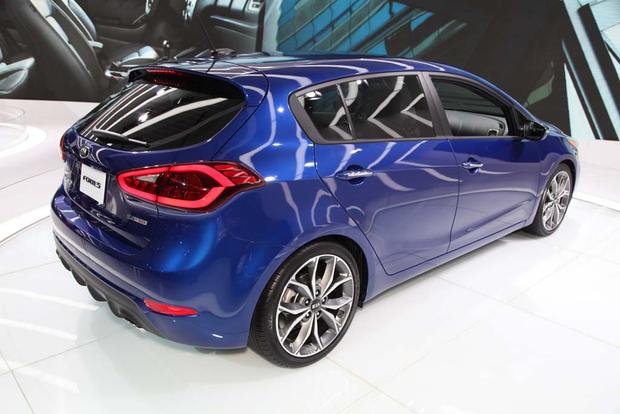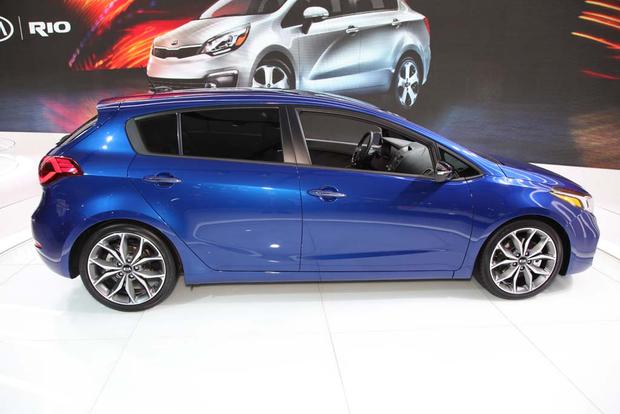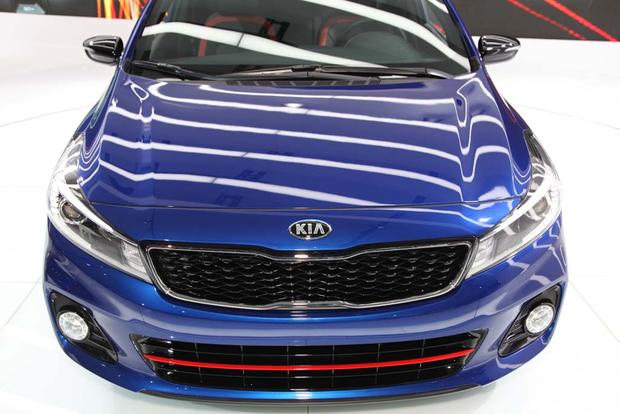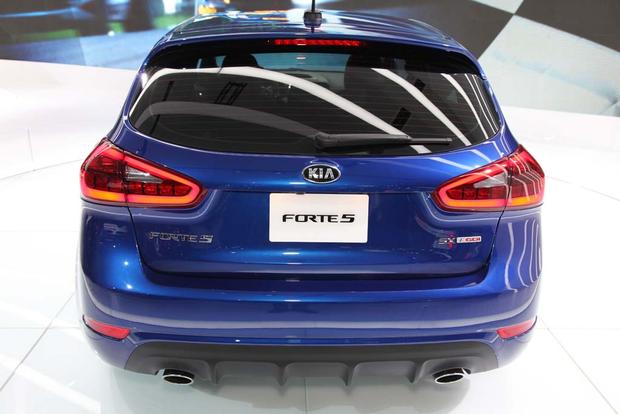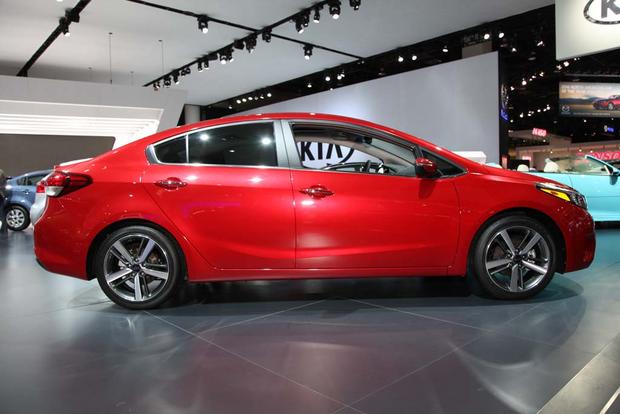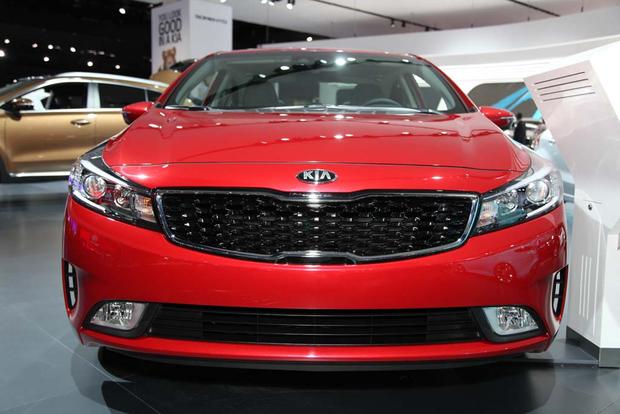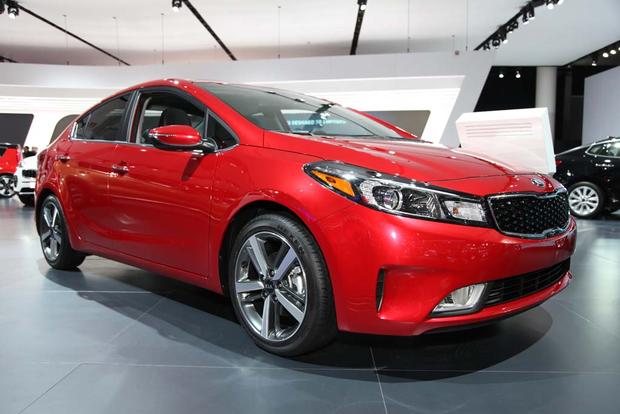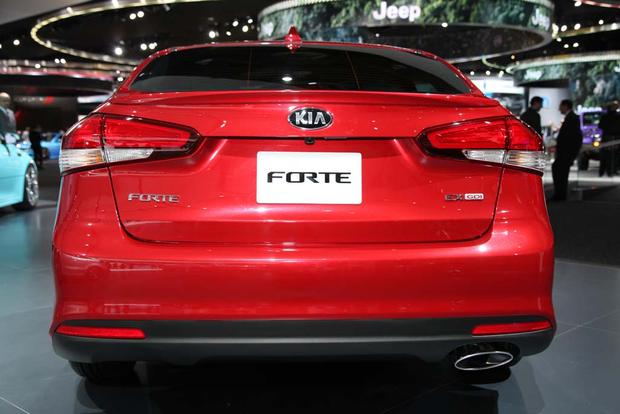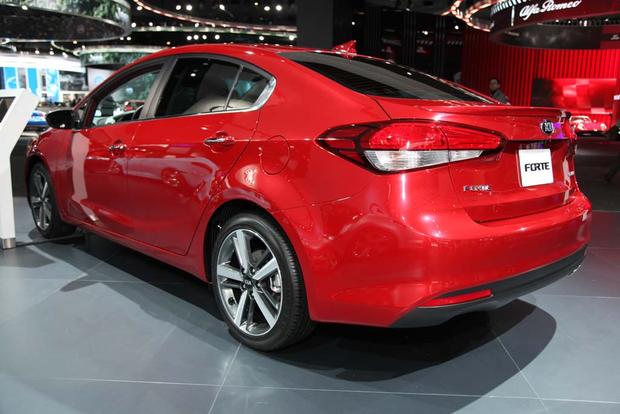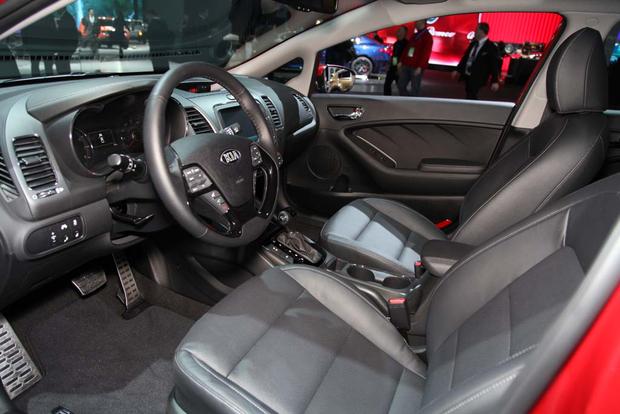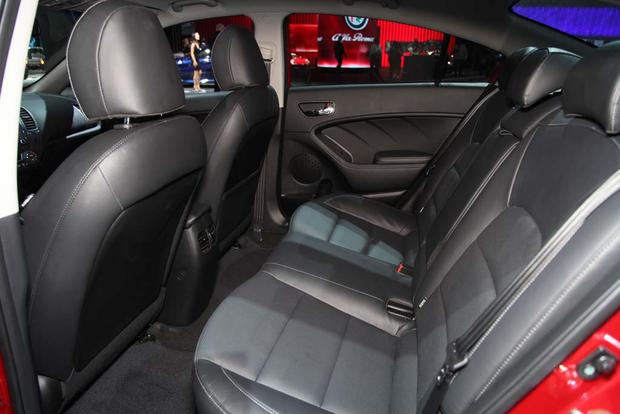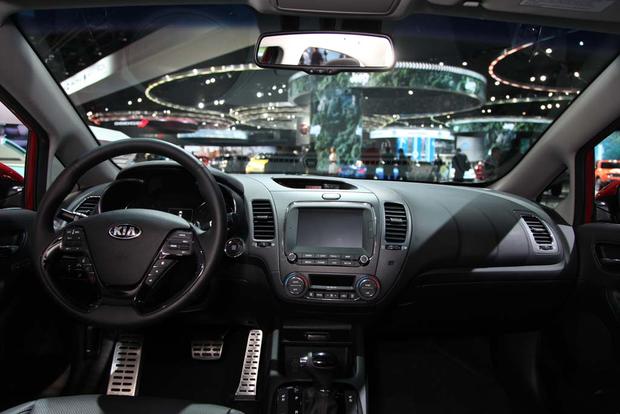 What Are They?
It's mid-generation revamp time for the 2017 Kia Forte compact sedan and 2017 Kia Forte5 hatchback version, although the company describes the visual changes as subtle. Even so, we're looking at a new front bumper, reworked grille and new headlights.
A new 2.0-liter 4-cylinder engine replaces the outgoing 1.8-liter unit (Kia has yet to publish output figures). This can be paired with a new 6-speed automatic transmission, although the basic setup is a 6-speed manual.
Slotting between the LX and EX trim levels is a new S version, bringing a sport-tuned suspension, LED daytime running lamps, LED taillights, a rear spoiler and 16-inch alloy wheels. The range-topping EX trim comes with leather seating and the option of dynamic lighting that uses steering input to direct the headlight beams.
Active safety systems usually found in more expensive cars, like autonomous emergency braking and rear-traffic alert, are available, and the infotainment system will also be able to use Apple CarPlay and Android Auto connectivity, although Kia says that's subject to late availability.
The Forte5's redesign echoes the larger Optima sedan. It still comes in LX, EX or SX trim, and its newest piece of optional hardware is a 7-speed dual-clutch automatic transmission.
How Much?
To be announced. The 2016 Forte sedan range starts at $16,815 (including destination).
When Can You Get Them?
Spring 2016
Add Them to Your Shopping List Because...
The 2017 Kia Forte and Forte5 represent excellent value. They're competitively priced and equipped, and few people will have issues with the styling.
Other Cars to Consider
2016 Chevrolet Cruze -- The Chevrolet Cruze is redesigned for 2016. It is even more refined and well-equipped.
2016 Ford Focus -- The Ford Focus has a superb chassis, nice interior and a comprehensive list of options.
2016 Honda Civic -- The tenth generation of the Honda Civic just launched as a 2016 model. Nothing lasts that long if it isn't great at many things.