RESEARCH NEW YORK AUTO SHOW BY YEAR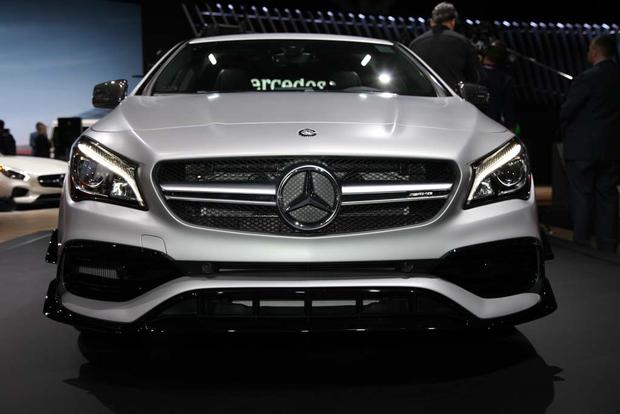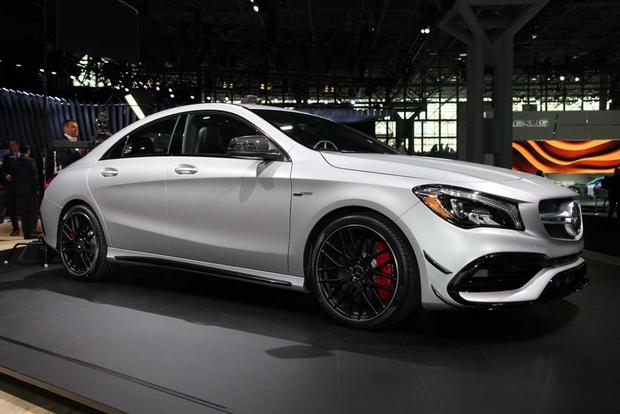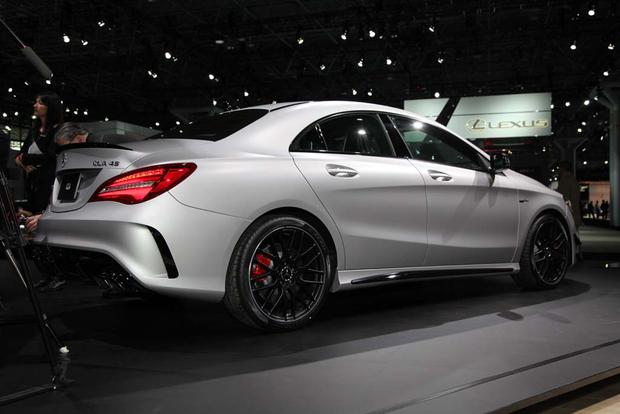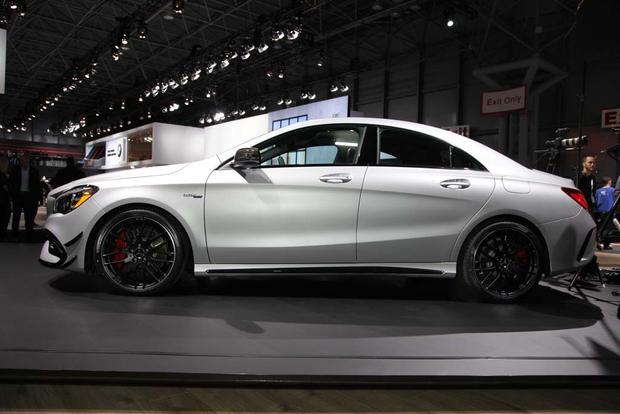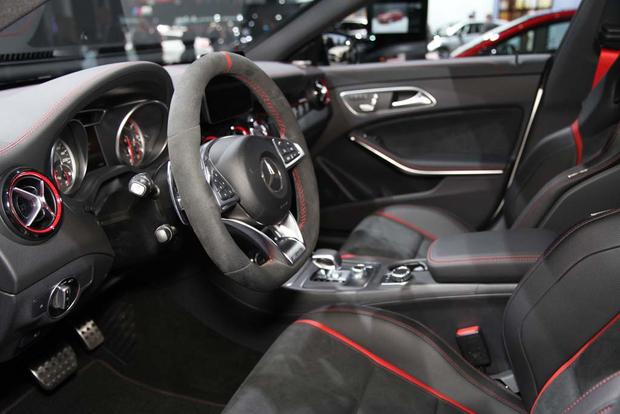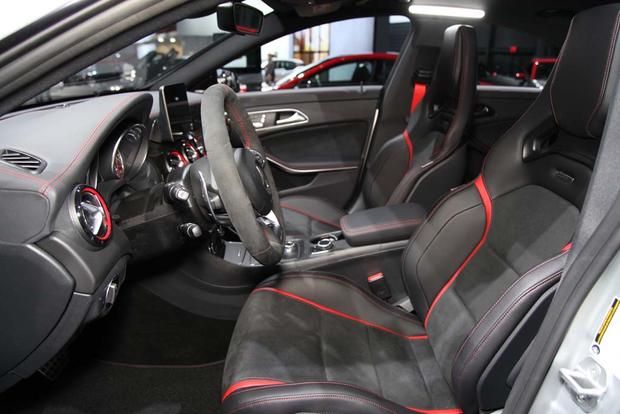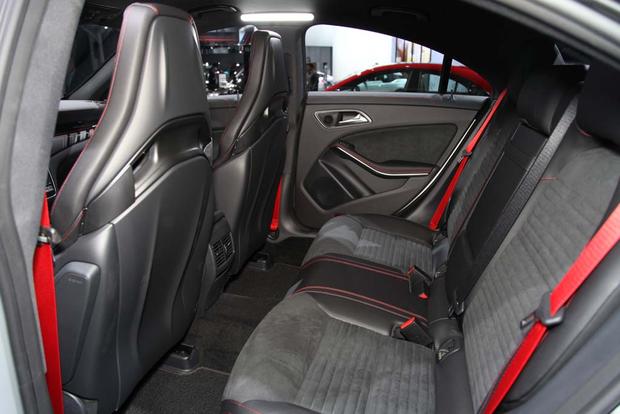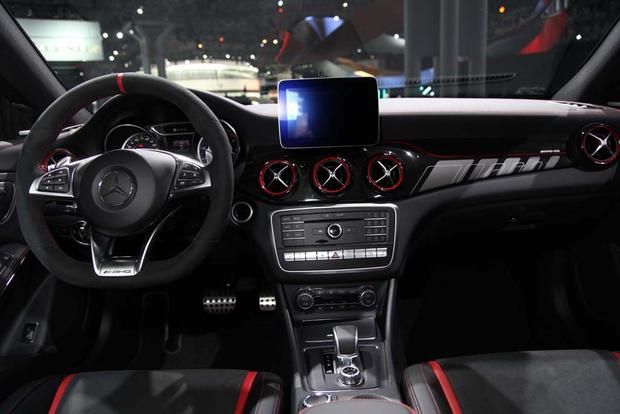 What Is It?
The 2017 Mercedes-Benz CLA-Class is a compact sedan, the gateway to owning a new car with a 3-pointed star on the hood (or in the grille). This model only seems to have been around for a couple of years, but 2017 brings the obligatory midgeneration facelift.
It wasn't major surgery: The front and rear bumpers are the main beneficiaries, and most of that involves the option of a black or chrome strip at either end. There are six designs of alloy wheels to choose from, some of which are new. And Mercedes-Benz has added Lunar Blue Metallic to the range of exterior colors.
In the cabin, the company says that the 8-inch infotainment display screen is now even thinner. It looks like it should be detachable and function like an iPad, but it's actually fixed and was already quite thin in its pre-2017 form. The instrument cluster features new dials with red needles that are supposedly easier to read. New trim accents include matte-black ash wood, black Dinamica microfiber trim, aluminum with honeycomb grain or a "sail-look" finish. The Interior package option also includes a choice of two-tone beige/black for the leather upholstery.
Other options include high-performance LED headlamps, a hands-free trunk lid and the integration of Apple CarPlay and Android Auto. A rearview camera is now standard.
The AMG version (the CLA45) has these LED headlamps as standard, along with some changes to its aerodynamic body kit, that, according to Mercedes-Benz, improve the model's stability at speed. It also gets some newly designed wheels of its own. Neither car has any boost in power, but the AMG model's 375 horsepower is still pretty good fun.
How Much?
The price has yet to be announced. The 2016 CLA range starts at around $33,000.
When Can You Get It?
Fall 2016
Add It to Your Shopping List Because...
As mentioned, the 2017 Mercedes-Benz CLA-Class remains the least expensive way to get into a brand-new Benz. It's also a really nice car with a decent level of standard equipment and the option of many advanced safety features.
Other Cars to Consider
2016 Acura ILX -- Based on the Civic, the ILX is a superb premium compact sedan.
2016 Audi A3 -- The high-quality A3 has a great cabin that features understated design.
2016 BMW 2 Series -- The 2 Series is only available as a coupe or convertible, so its rear space is not great. You won't care about that when you drive it, though.
2016 Volkswagen Golf -- The Golf is surprisingly upscale, both in cabin materials and ride quality. And the Golf R is a credible rival to the AMG CLA45.
Used Mercedes-Benz C-Class -- The C-Class is Mercedes' best seller, so there's bound to be a wide range of choices.