RESEARCH NEW YORK AUTO SHOW BY YEAR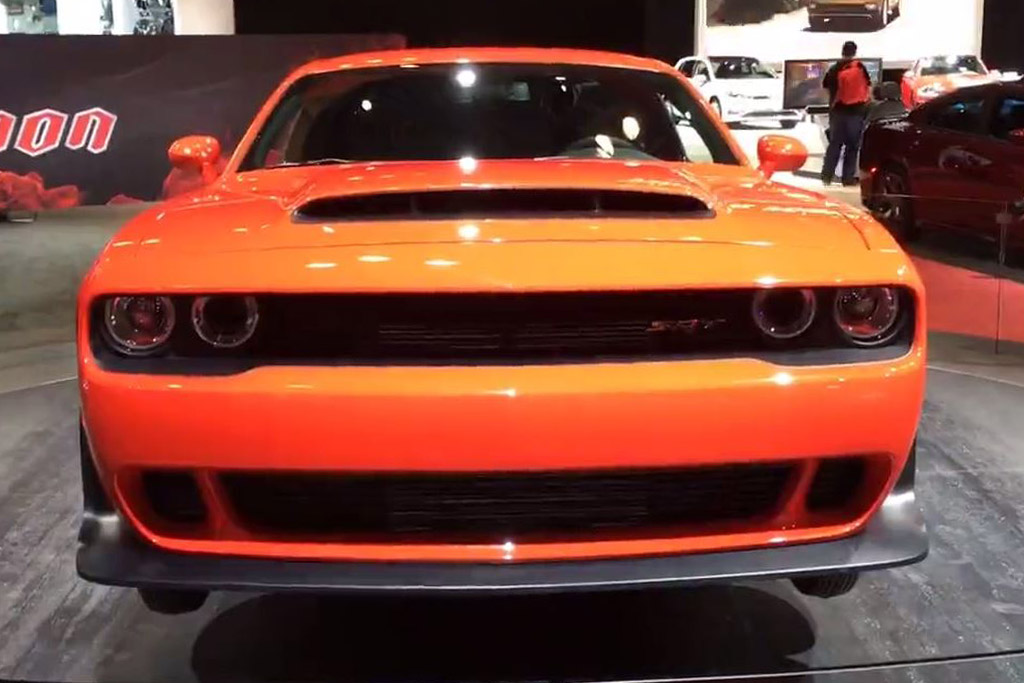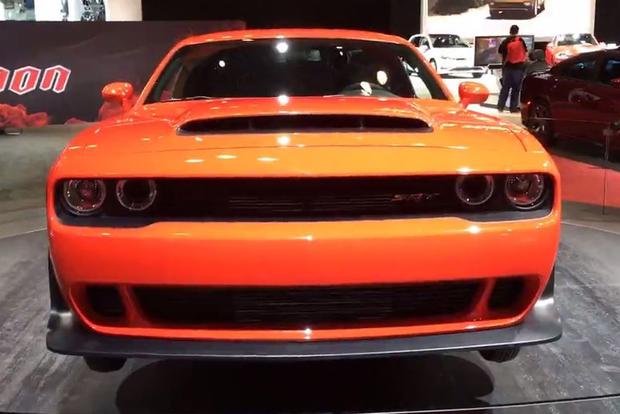 Considering most people in the city don't own a personal car, the Auto Show sure is popular. Here are 6 of the coolest cars from the 2017 New York International Auto Show
Easily generating the most buzz this year is the New Dodge Demon -- It's essentially an ultra-high-performance Challenger, a street-legal nearly drag-race-ready car that tops even the well-known Hellcat. The Demon packs 840 horsepower from a 6.2-liter supercharged V8. Zero to 60 mph comes in 2.3 seconds
Think of the Toyota FT 4X as compact version of the FJ Cruiser or a Toyota version of the Jeep Renegade and you'll well on your way to getting it. As it is, the FT 4X is just a concept -- this one doesn't have a real engine or drivetrain. However, Toyota says it would use a 4-cylinder engine with a low-range all-wheel-drive system if it ever becomes a reality.
Last year, Lincoln showed a crazy gull-wing-door Navigator; this year, the real-world 2018 Lincoln Navigator is coming into sharper focus. Look for features like six USB ports, four 12-volt outlets, and 30-way adjustable seats with heating, cooling and massage functions. And like the Continental, the Navi is available with a 20-speaker Revel II audio system.
Next there's the Buick Regal Tour X -- a kind of raised wagon in the spirit of the Subaru Outback, but with maybe a little more luxury. It has features like 18-inch wheels, a power lift gate, LED lights up front and standard roof rails.
The Infiniti QX80 Monograph concept gives a pretty good indication of how the next QX80 SUV will look -- noticeable features include 24-in wheels, a smoother body overall and a body-mounted cameras instead of side mirrors.
Finally, there's the Chevy Tahoe RST. It's basically an appearance package that deletes most of the chrome -- but buyers can opt for real performance upgrades. Exclusive 22-in wheels are included, and buyers can opt for a 420-hp V8 engine, a Borla Exhaust and Brembo brakes -- a performance package includes a 10-speed transmission and a tweaked magnetic ride control suspension.
The 2017 New York Auto Show is open to the public starting April 13, 2017.