RESEARCH NEW YORK AUTO SHOW BY YEAR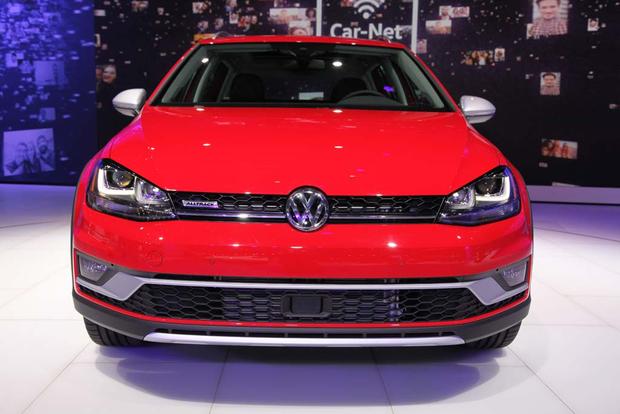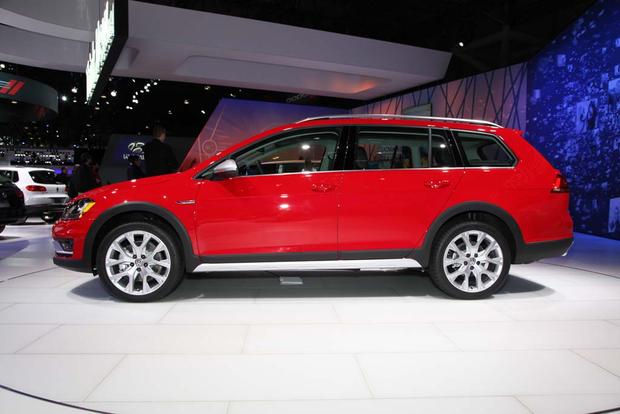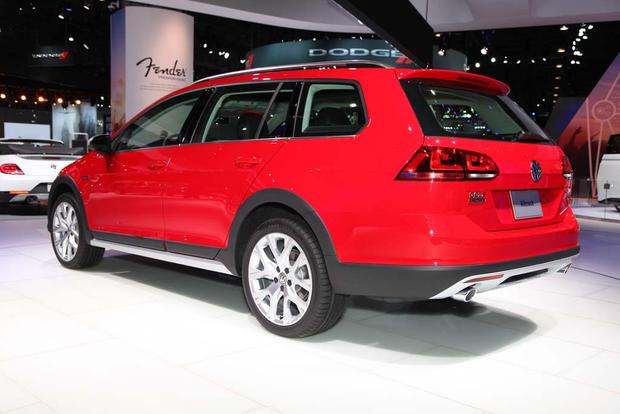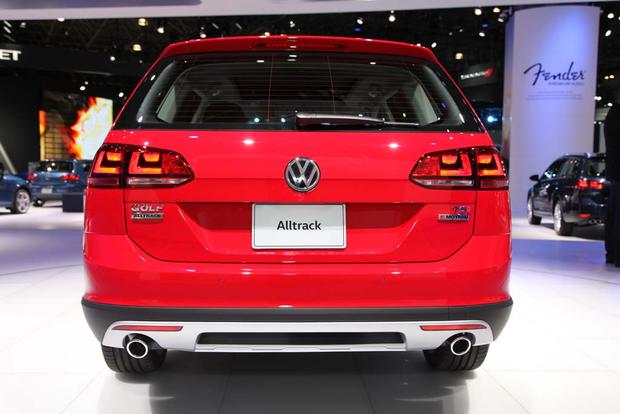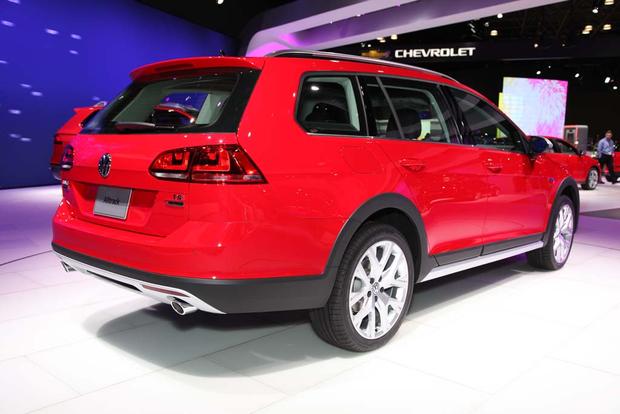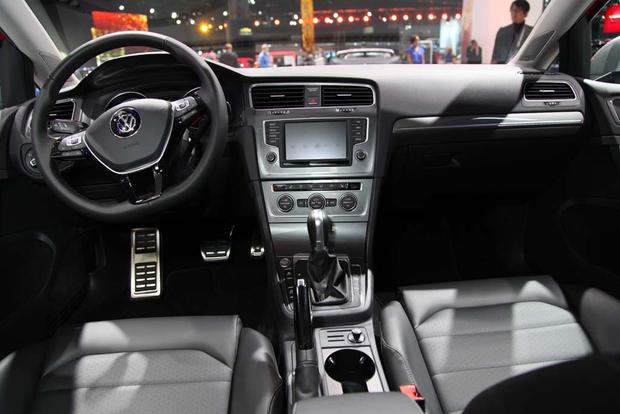 What Is It?
The 2017 Volkswagen Golf Alltrack is essentially a Golf SportWagen that's been given the SUV treatment. It comes with all-wheel drive (Volkswagen's name for this system is 4MOTION) that includes hill-descent control, plus a raised ride height and some body cladding.
The engine is a mainstay of the Volkswagen lineup: a turbocharged 1.8-liter 4-cylinder developing a respectable 170 horsepower and 199 lb-ft of torque. Right now, it's linked to a 6-speed automatic transmission (well, VW's DSG dual-clutch transmission), but the company says a 6-speed manual will be available in the near future.
To optimize fuel consumption, the all-wheel-drive system is mostly front-wheel drive but can send up to 50 percent of engine power to the rear wheels whenever it detects any wheel slip. Its traction-control system also has a special setting for dirt. When the car is in off-road mode, a display in the cabin shows altitude, steering-wheel angle and compass direction. The Alltrack rides about an inch higher than the standard SportWagen.
An Alltrack's cabin is generally swankier than that of a SportWagen. It has leatherette seating surfaces, aluminum pedals, ambient lighting and a rearview camera as standard. Cargo space is still advantageous, though: 30.4 cu ft. with the rear seats up and 66.5 cu ft. with them folded down (which is easily done thanks to handy release levers in the cargo area). It also comes with the Golf's excellent roster of safety equipment.
How Much?
To be announced
When Can You Get It?
The 2017 Volkswagen Golf Alltrack goes on sale in fall of 2016.
Add It to Your Shopping List Because...
Apparently you've been asking for it -- well, some Volkswagen customers have asked for a SportWagen with all-wheel-drive capability and a sportier drive than a regular compact crossover SUV.
Other Cars to Consider
2016 Subaru Outback -- The Outback is the closest wagon/crossover all-wheel-drive rival to the Alltrack.
2016 Audi allroad -- This model is more upscale than a Volkswagen, but it's a similar idea. It's an Audi A4 wagon with all-wheel drive and a raised ride height.
2016 Mazda CX-5 -- The CX-5 is a compact crossover with sporty driving talents and optional all-wheel drive.
Used BMW X3 -- The X3 touts strong engines, a superb chassis and premium appointments. It's almost as good in the cargo-volume stakes, too.