RESEARCH FRANKFURT AUTO SHOW BY YEAR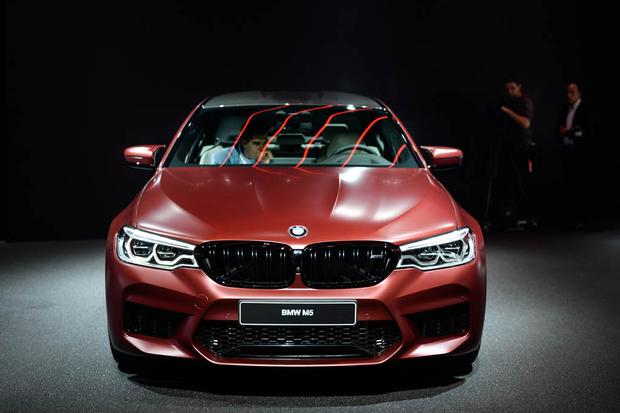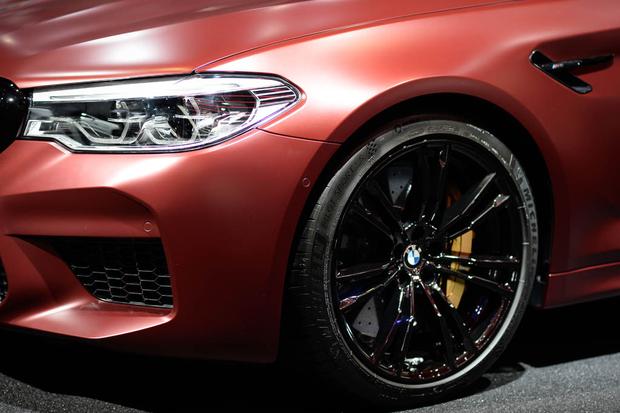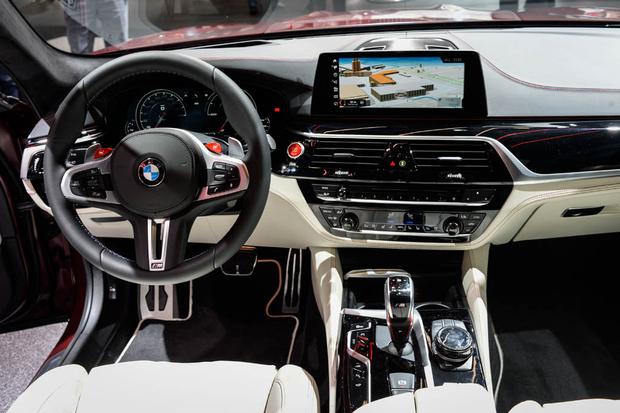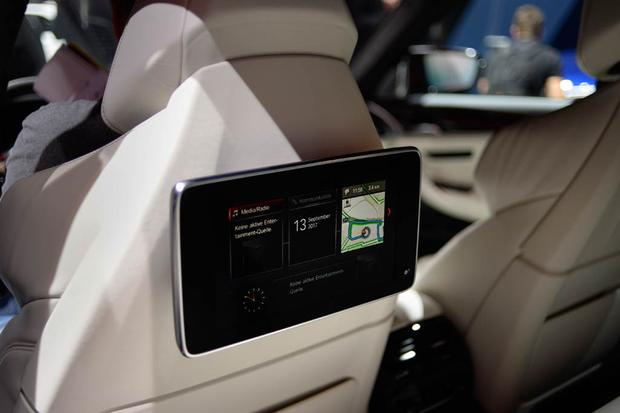 What Is It?
It would have been bigger news if the 2018 BMW M5 had never happened, but this is still reason to celebrate. The M5 is, of course, the high-performance version of BMW's premium midsize sedan. The regular 5 Series launched a new generation for the 2017 model, and BMW's M division was sure to come up with its offering at the appropriate time. That time is now, the place is the Frankfurt Auto Show.
At the heart of the all-new M5 beats a twin-turbocharged 4.4-liter V8 generating 600 horsepower and 553 lb-ft of torque. That's a wonderful amount of power, but not completely unexpected. The more surprising aspect is that BMW's xDrive all-wheel-drive system has been modified and optimized by the M crowd to be applied to a sport sedan, resulting in the standard-issue "M xDrive." Up till now, M5 cars have been rear-wheel-drive. However, BMW has included a rear-drive mode for the more traditional sporty feel. And like other M cars, the suspension for this model has been developed on the famed Nurburgring race track. But it won't be all firm and unforgiving, as there are adaptive dampers with a Comfort mode.

Fervent BMW fans often refer to their favorite cars by the factory code. The new M5 is the F90, and it's the quickest, most powerful M5 ever. It will sprint from a standstill to 60 mph in 3.2 seconds and, with the optional M Driver's package installed, can reach 189 mph.
How Much?
No official pricing yet, but don't expect much change from $120,000.
When Can You Get It?
On sale spring 2018. There's going to be a 2018 BMW M5 First Edition model limited to 50 units coming to the United States.
Add It to Your Shopping List Because…
It's a roomy premium sedan with sports-car power and performance, plus incredible all-weather traction.
Other Cars to Consider
2018 Audi RS 7 -- Audi doesn't bring an RS6 sedan over to the United States, but the handsome RS7 hatchback/4-door coupe certainly compensates. The Performance variant enjoys 605 hp from its turbocharged V8.
2018 Cadillac CTS-V -- Fantastic and fast (3.6 seconds/200 mph). Develops a supercharged 640 hp, is rear-wheel-driven and comes in at a lower price than the German competition.
2018 Mercedes-AMG E63 S -- New for 2018, the E63 S will have 603 hp along with all the usual AMG performance and luxury upgrades, plus a ton of technology.