RESEARCH CHICAGO AUTO SHOW BY YEAR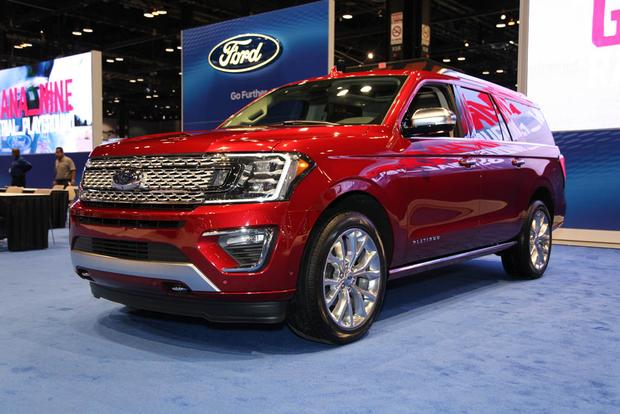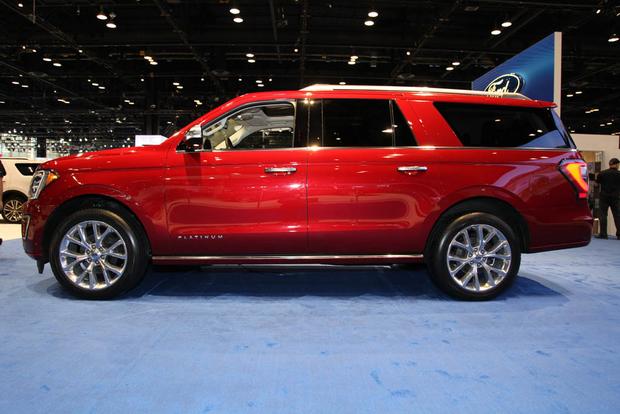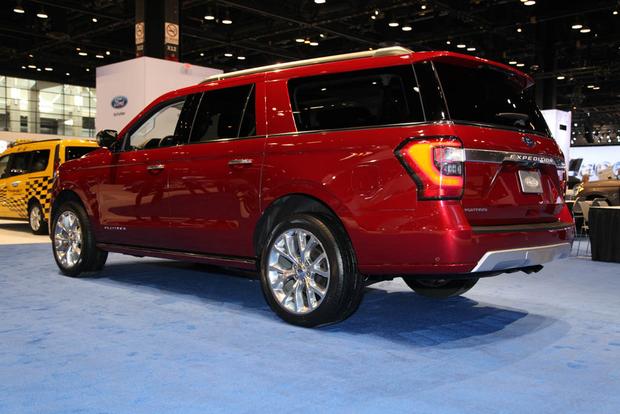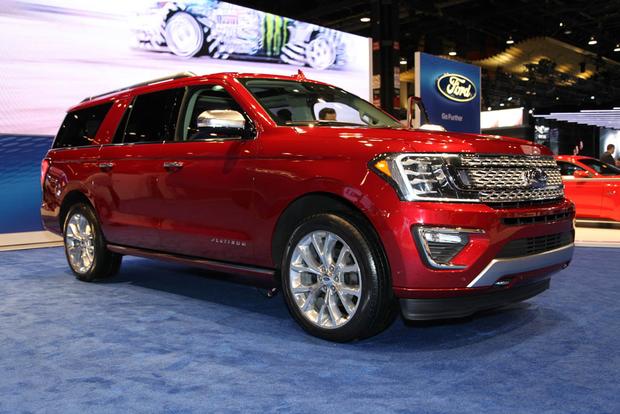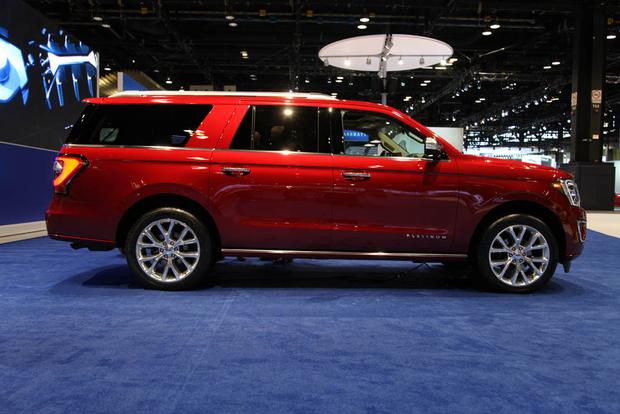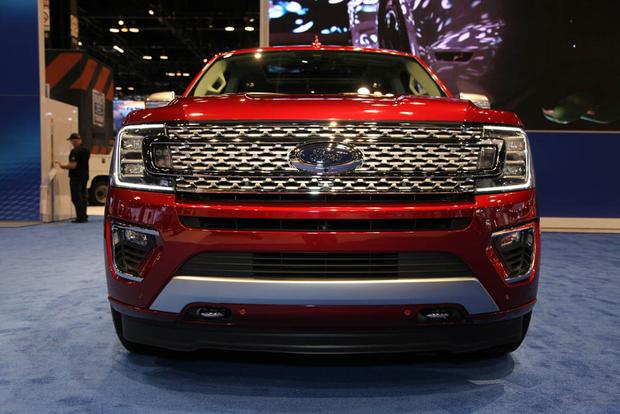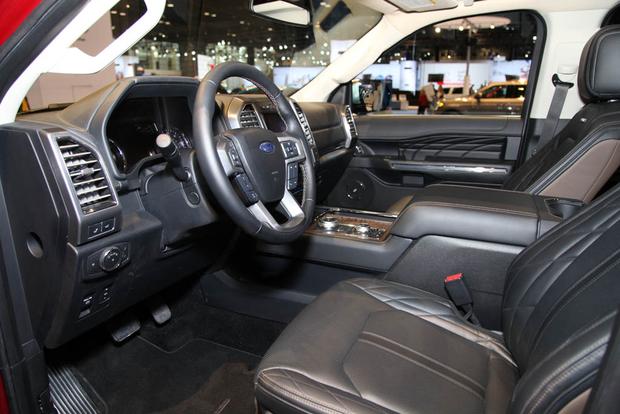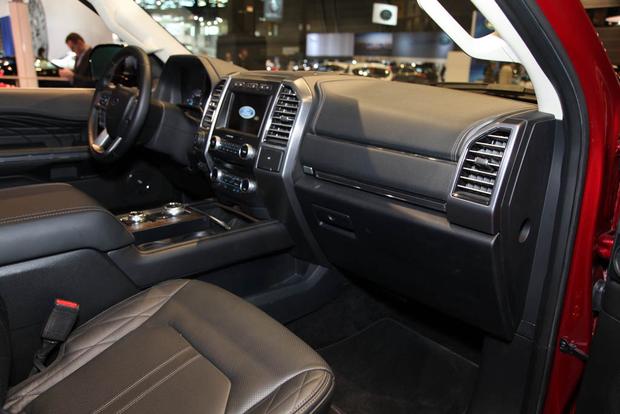 What Is It?
The 2018 Ford Expedition is a totally redesigned version of the full-size SUV -- the first clean-sheet redesign for the Expedition since the 2003 model year. In addition to new styling, the latest Expedition offers updates virtually everywhere -- including on the inside and under the hood.
The most noticeable changes, however, come to the outside, where the Expedition has completely (and finally) shed the outgoing model's styling, which was looking especially dated in the face of newer competitors like the Chevy Tahoe. The latest model features a totally new, more modern look that seems to combine the ruggedness of the Ford F-150 pickup with the SUV design of the Ford Explorer.
Inside, there's a lot more interior space -- largely due to a 3-inch wheelbase stretch for the regular-wheelbase model and a 1-inch stretch for the long-wheelbase Expedition, now called the Expedition Max. Ford also says it's added 40 new driver-assist technologies for 2018, and the latest Expedition now offers a 360-degree camera, a blind spot monitor, lane-keep assist and adaptive cruise control that can bring it to a complete stop. Other new interior features are Ford's latest SYNC 3 infotainment technology and an in-car Wi-Fi system that can work with up to ten devices.
Also important is what's under the skin. While the 2018 Expedition grows by 4 inches in length, it's 300 pounds lighter than its predecessor, thanks to aluminum construction -- just like Ford's latest F-150. While the new Expedition retains the outgoing model's EcoBoost V6 engine, Ford says it'll have more power than today's version, which makes an impressive 365 horsepower and 420 lb-ft of torque.
How Much?
Ford hasn't yet announced pricing, but we wouldn't expect a huge increase from today's starting MSRP of $48,100 with shipping.
When Can You Get It?
Fall 2017
Add It to Your Shopping List Because...
The full-size SUV segment isn't rife with competition -- but drivers who really need a full-size SUV tend to find few other vehicles that can fit into their lives. Since most full-size SUVs can go a decade (or more) between redesigns, the 2018 Ford Expedition will likely be the king of the large-SUV hill for quite a while -- even in the face of newer rivals like the Nissan Armada and Chevy Tahoe. If you're interested in a big SUV with big-SUV capabilities, the new Expedition is an absolute must-shop.
Other Cars to Consider
Chevrolet Tahoe -- Chevrolet's latest Tahoe also boasts a lot of high-tech features and gadgets -- along with styling that's curiously similar to the Expedition's. Unlike the Ford, it comes with V8 power.
Nissan Armada -- The newly redesigned Nissan Armada doesn't offer a long-wheelbase version like the Expedition, but it does feature standard V8 power, a brand-new design and a lot of modern technology.
Toyota Sequoia -- The aging Toyota Sequoia is the oldest and least advanced of this bunch -- but Toyota fans will point to its amazing reliability record as a reason to consider it over the Expedition.
Used Cadillac Escalade -- If you like the Expedition but want a little more luxury (or a more upscale brand name), consider the Cadillac Escalade. It offers bolder styling, a lot of high-end features, a smooth ride and, of course, the well-known "Escalade" moniker.