RESEARCH GENEVA AUTO SHOW BY YEAR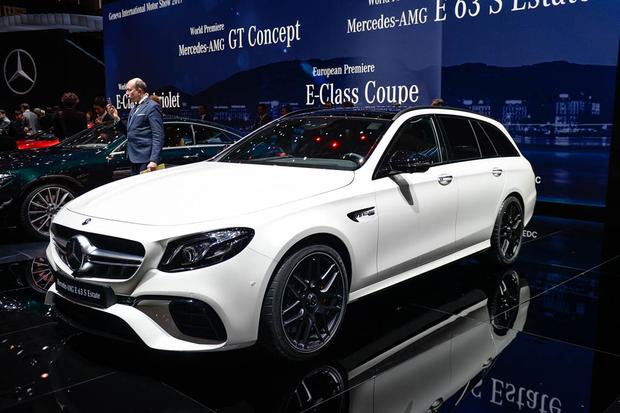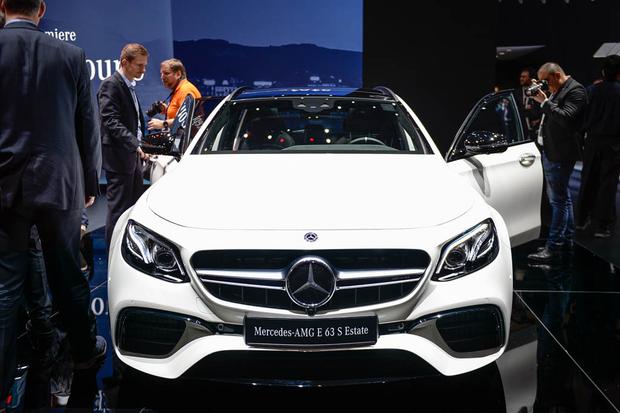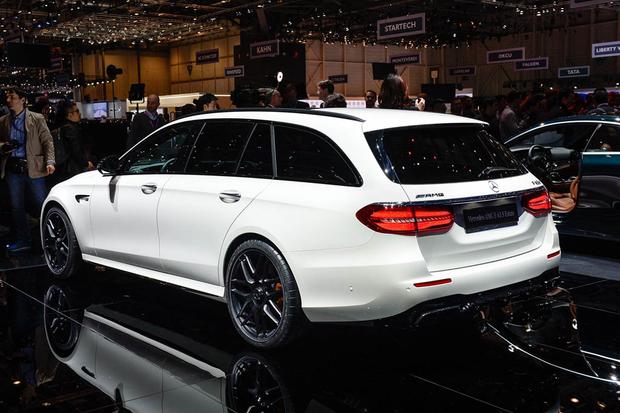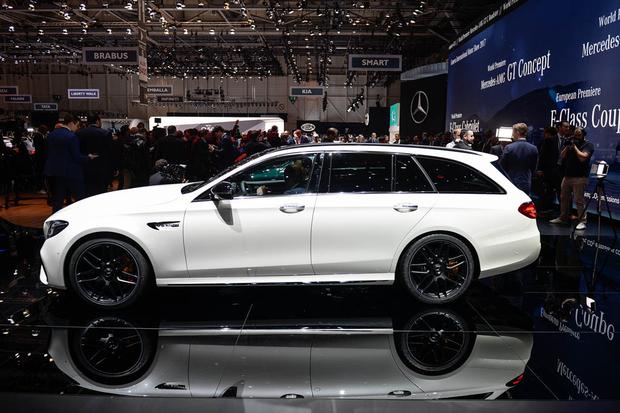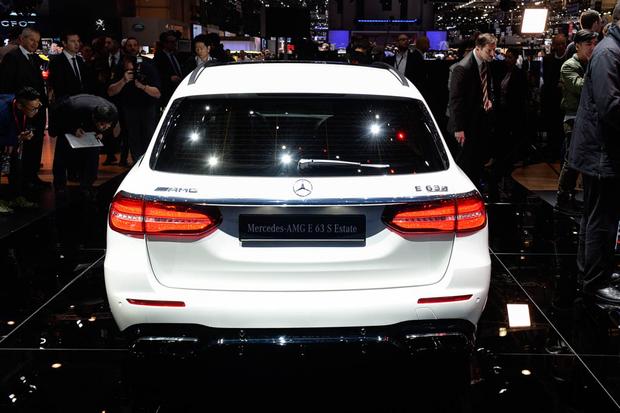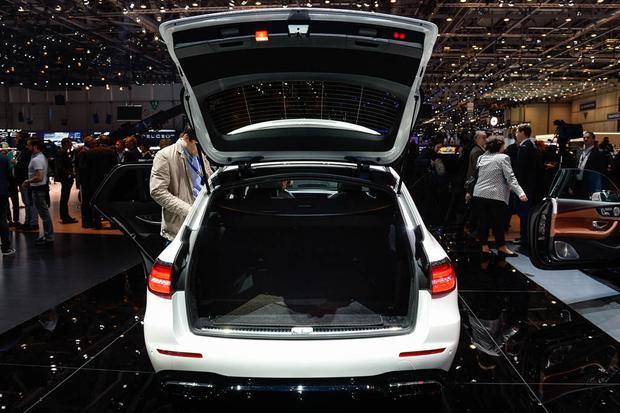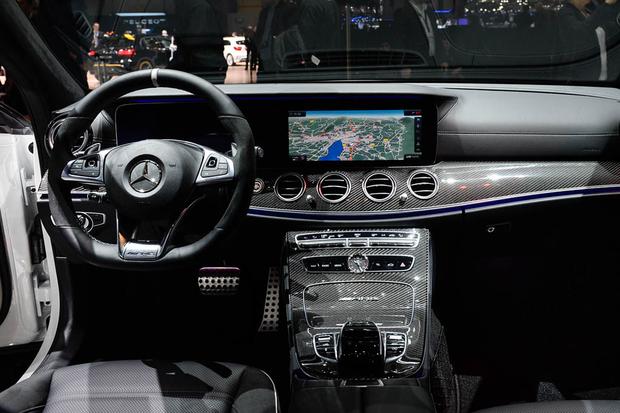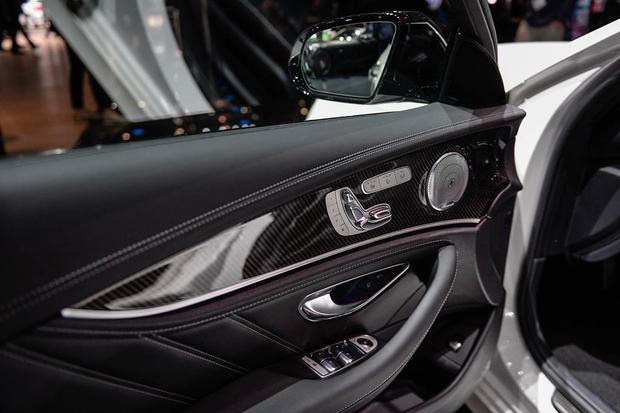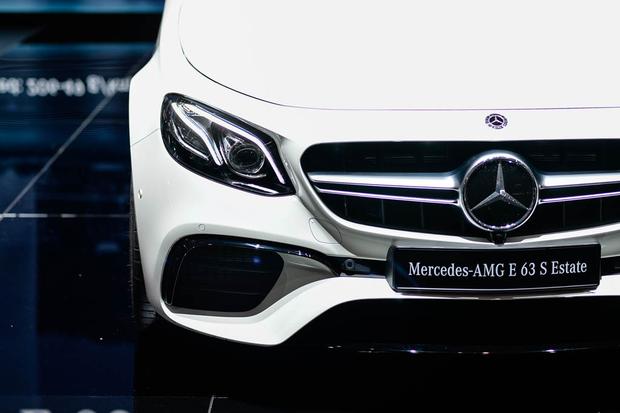 What Is It?
The 2018 Mercedes-AMG E63 S Wagon is like a shooting star. It can flash across the universes of those who care about such things, leaving dropped jaws in its wake, while many others won't notice it. In the United States, wagons are a rare species. High-performance versions are even rarer. And that's what the E63 S is.
It's based, naturally, on the newly minted fifth-generation of E-Class sedan, perhaps the most advanced midsize luxury sedan the world has ever seen. We tend to consider AMG cars as special versions of regular Mercedes-Benz cars. It's the "S" that makes this car a special version of an AMG.
For example, the regular E63 sedan has a thrilling 563 hp from its twin-turbocharged 4.0-liter V8. The S, in both sedan and wagon form, takes that same engine and boosts output to 603 hp and 627 lb-ft. This is sent to all four wheels through a 9-speed automatic transmission.
As a result, the E63 S wagon will propel the family, the dog and all their stuff from a standstill to 60 mph in a breathtaking 3.4 seconds (well, maybe a bit slower with all that weight on board, but you get the general idea). A quick reminder -- this is a wagon. Naturally, the adaptive suspension (with air springs at the rear), intelligent all-wheel-drive system, steering, transmission and stronger brakes have all been developed to cope with such urgency.
No doubt it will be the medic's car when the new season of Formula 1 gets under way. Other AMG wagons have become cult classics. So if history is any indication, this one will join them.
As far as the particular wagon character goes, the E63 S offers commodious cargo space of 35 cu ft. with the rear seats up (they split 40/20/40, by the way) or 64.3 cu ft. with the back seats folded down. Wagons tend to be a little noisier than their sedan counterparts, but Mercedes-Benz has been diligent in its efforts to make this cabin as hushed as possible. And bear in mind there's plenty of driver-assist technology available as well, as with all E-Class cars.
How Much?
To be announced. For a ballpark, the 2016 E63 S wagon (previous generation) started at just below $106,000.
When Can You Get It?
The 2018 Mercedes-AMG E63 S Wagon goes on sale in the fall of 2017.
Add It to Your Shopping List Because...
There's virtually nothing else that offers this much performance, luxury, technology, practicality and exclusivity.
Other Cars to Consider
2017 BMW X6 M -- Considering wagons are thin on the ground, we'll have to look at high-performance crossovers instead. The X6 M comes with 567 hp, 553 lb-ft of torque and track-worthy handing abilities.
2017 Porsche Panamera -- An all-new generation debuts for 2017. In regular guise, it's essentially a hatchback, but Porsche is also working on a more overtly wagon version, the Sport Turismo. The turbo version has 550 hp, which is really enough power for anyone.
2017 Tesla Model S P100D -- Zero to 60 mph in 2.28 seconds. Might have to say that again: 2.28 seconds. That's in "Ludicrous" mode. Another high-class hatchback, this time with all-electric performance adding up to 680 hp and 791 lb-ft of torque. Maximum range is 315 miles, but crazy acceleration will of course eat into that figure.
Used NASA Space Shuttle -- There's no certified pre-owned (CPO) scheme and fuel costs will be, um, astronomical. But to find something faster that can also carry a decent payload takes some lateral thinking.