RESEARCH PARIS AUTO SHOW BY YEAR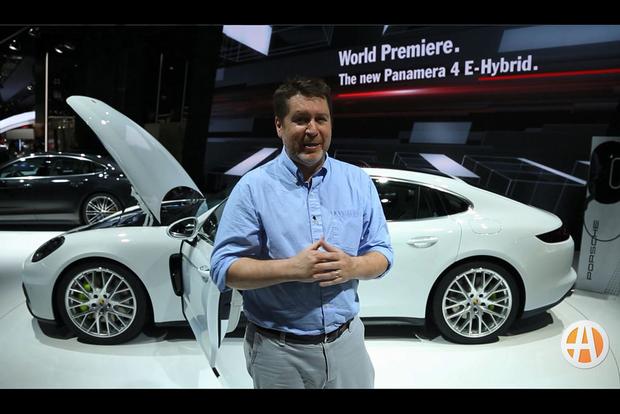 Among the vehicles making their world premiere at the 2016 Paris Auto Show was the 2018 Porsche Panamera 4 E-Hybrid. The Panamera 4 E-Hybrid combines the performance the brand is known for with the practicality of a hybrid vehicle. Under the hood of this hybrid Porsche is a 2.9-liter V6 and an electric motor, offering a combined output of 462 horsepower. In addition to burning up the streets, the Porsche is able to operate in electric mode for a range of up to 50 kilometers.
Aside from stellar performance and efficiency, some idiosyncratic features of the Panamera 4 E-Hybrid include a hood release located within the doorjamb that's only accessible while the driver's door is open. The "4" in Panamera 4 E-Hybrid stands for the included all-wheel drive, and when combined with the 462-hp output, this drivetrain is able to rocket the 2018 Porsche Panamera 4 E-Hybrid from 0 to 60 miles per hour in 4.6 seconds. Expect to see this hot hybrid hitting the roads in the summer of 2017.