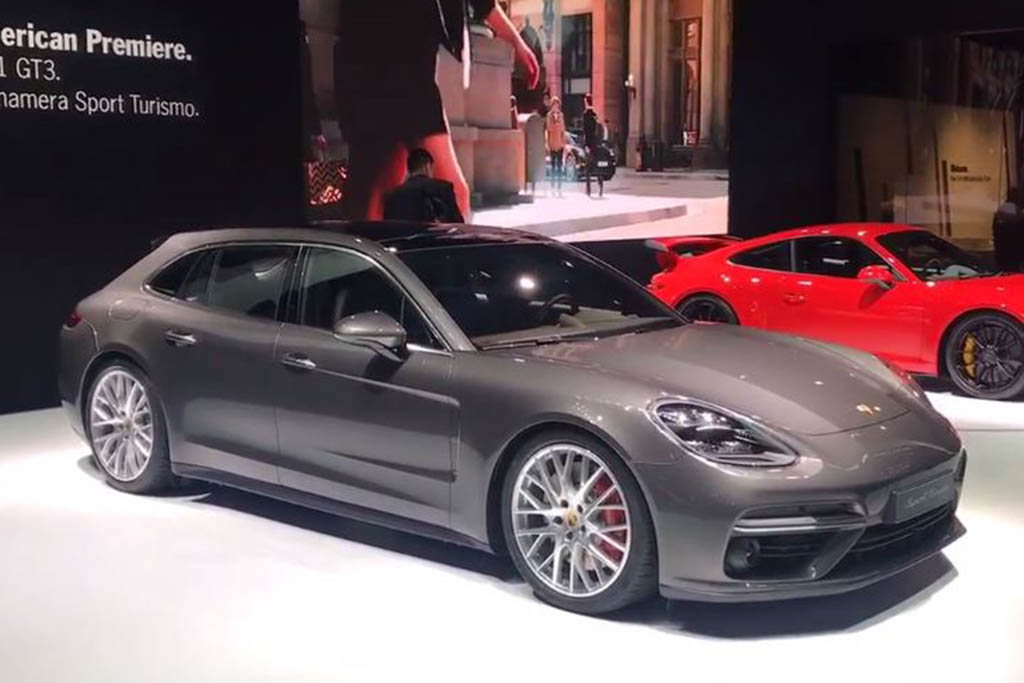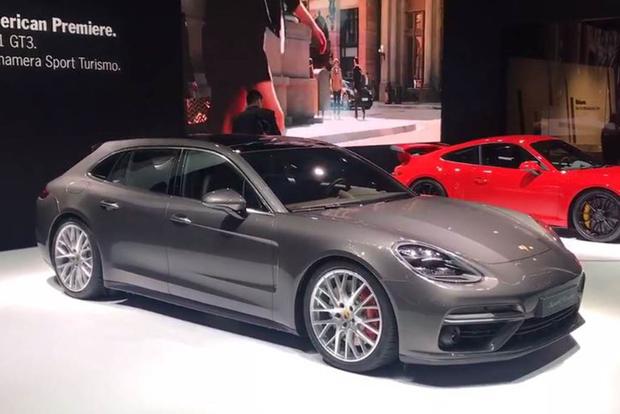 This is the new 2018 Porsche Panamera Sport Turismo, a station wagon version of the regular Panamera.
And so let's start in back: The regular Panamera is surprisingly roomy, but this thing is even bigger -- so you can haul around your family's stuff. And you can haul it quickly, because this one -- the Turbo model -- has 550 horsepower from a twin turbo V8.
But the coolest part is all the neat tricks, like a center control stack that disappears when the car is off, a huge center touch screen and giant rear screens, both behind the seats for entertainment and in the center for climate controls.
And yes, there's enough room to sit in back, but large families need not apply -- the 2018 Porsche Panamera Sport Turismo only seats four. It'll be in dealers this year with prices starting just under $97,000 and ranging to well above $200,000 for a well-equipped Turbo model with all the options.