RESEARCH LA AUTO SHOW BY YEAR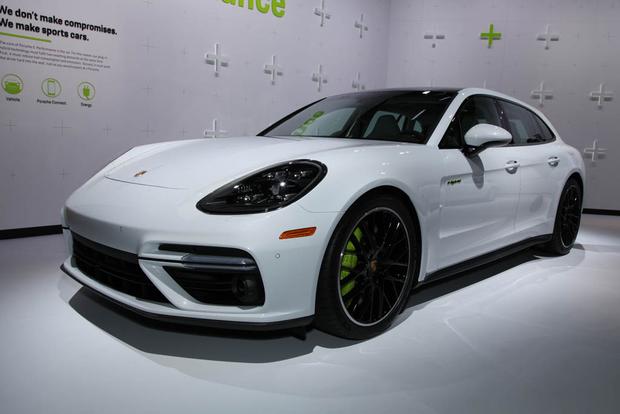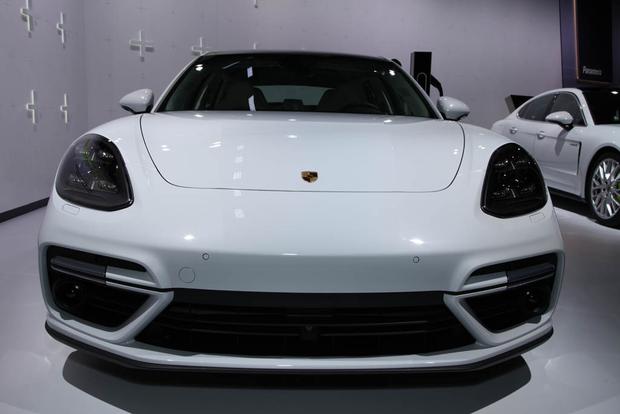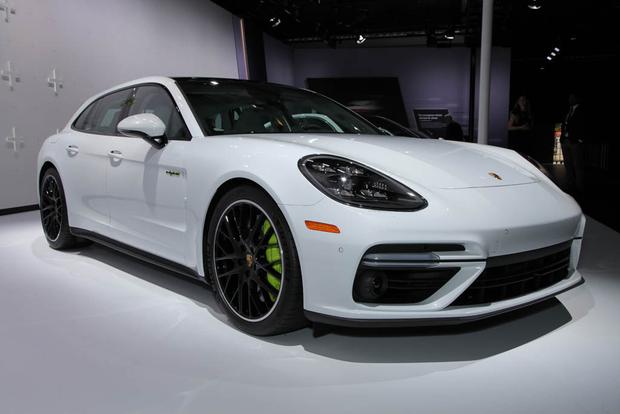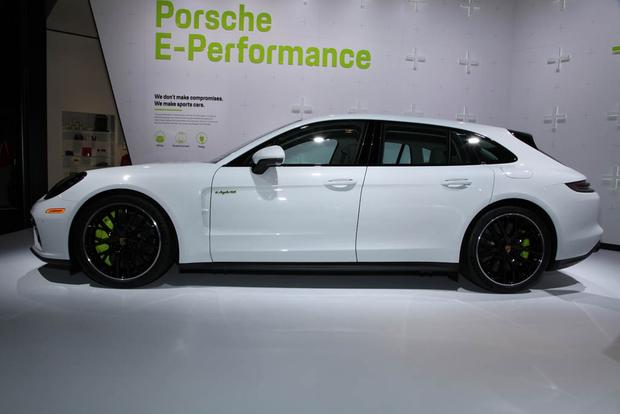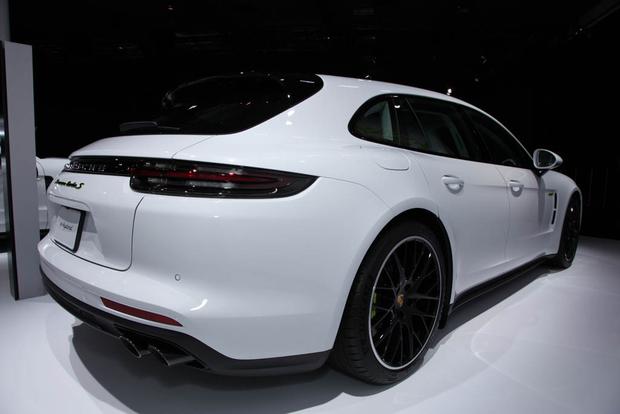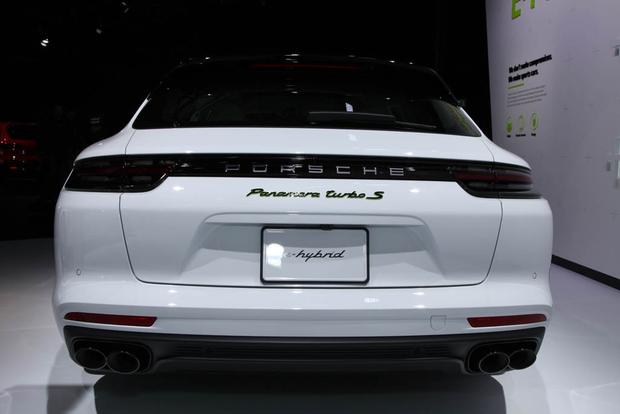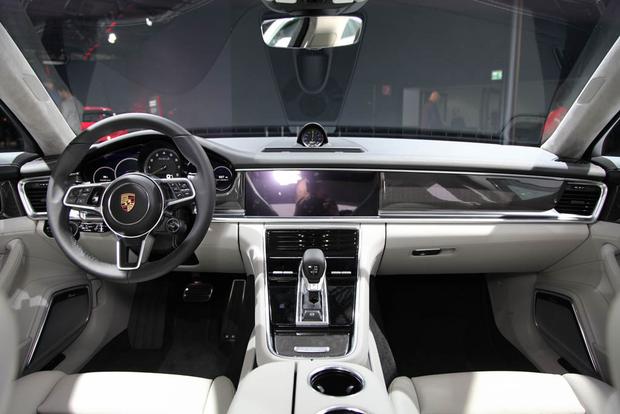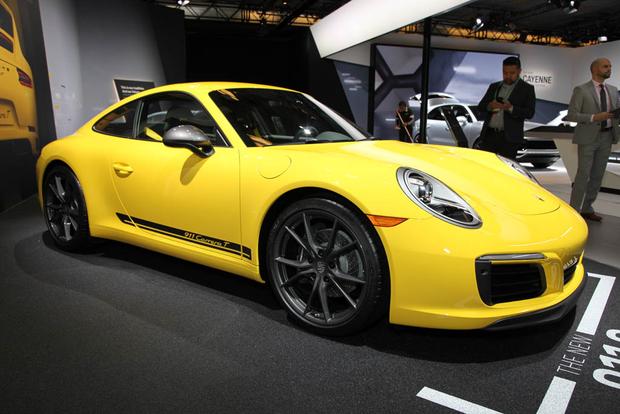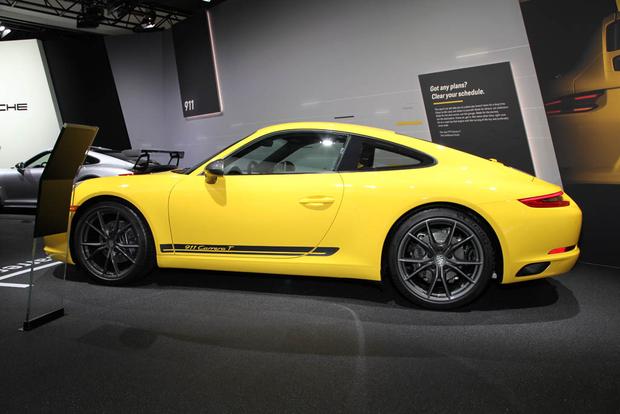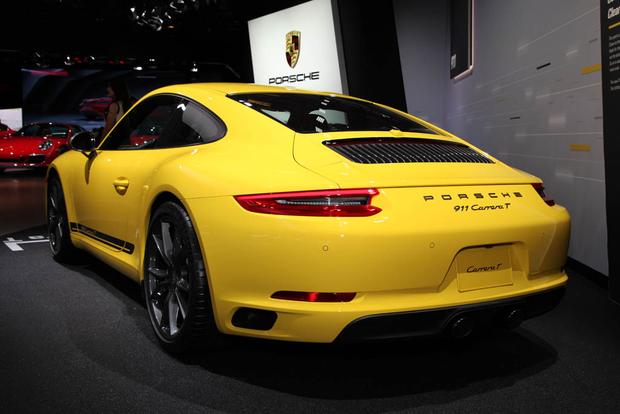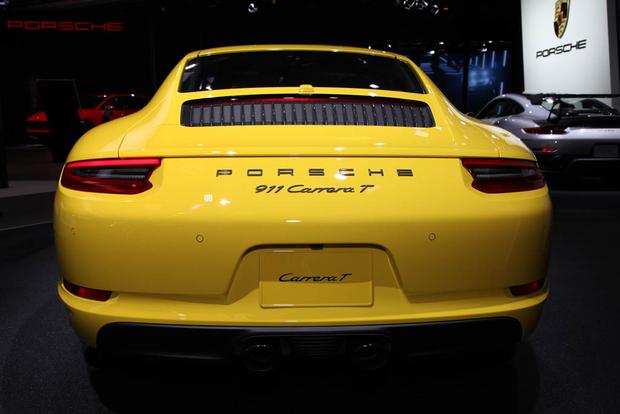 What Is It?
The 2018 Porsche Panamera Turbo S E-Hybrid Sport Turismo is a long name for a whole lot of car. Perhaps we should work backwards. The "Sport Turismo" part essentially means a slightly wagon-like rear end to the otherwise hatchback Porsche Panamera large luxury car. It brings more luggage space and a little extra headroom for rear passengers.
Making our way through the cabin, we find the same sumptuous appointments and cool tech-rich design we were initially impressed by when this second generation of Panamera launched for the 2017 model year.
Now we come to the "Turbo S E-Hybrid" bit. Again, starting at the end, there's a plug-in hybrid section of one electric motor and a lithium-ion battery pack. The battery takes under three hours to charge with a 240-volt outlet -- people in a hurry might like to know that.
They might also like to know this large and hefty machine can sprint from standstill to 60 miles per hour in a mere 3.2 seconds. That's the kind of acceleration a Porsche 911 sports car delivers. Top speed is 192 mph. This is all thanks to a mighty 680 horsepower and 626 lb-ft of torque supplied by the electric motor and a twin-turbocharged 4.0-liter V8 engine. The drive goes to all four wheels.
As a method of transporting people and things in all weathers, while luxuriating in extreme comfort and keeping emissions to a minimum, this is as exhilarating as it gets.
Also exhilarating, but in a different way, is another German visitor to the Los Angeles show -- the 2018 Porsche 911 Carrera T. Porsche does make a bewildering number of 911 variants, but each one has something special. The Carrera T makes the most of the so-called entry level 3.0-liter flat-6 turbocharged engine (370 hp, 339 lb-ft of torque) by being the lightest 911, tipping the scales at 3,142 pounds.
It has thinner glass in places, less sound insulation, pull straps instead of inside door handles, even the gear lever is shorter to save a little weight. The T stands for Touring, by the way, but this is not the relaxed mile-muncher such a name suggests.
The standard setup is a 7-speed manual transmission, rear-wheel drive with a mechanical locking rear differential, and a lowered sports suspension. Standstill to 60 mph is around four seconds, and top speed is 182 mph. It all adds up to a no-frills/big-thrills purist's machine.
How Much?
The 2018 Porsche Panamera Turbo S E-Hybrid Sport Turismo starts at $189,450. Yes, that's expensive, but it does include ceramic-composite brake discs (usually a mega-pricey option), air suspension, 21-inch alloy wheels and the Sport Chrono package that brings a launch control mode.
The 2018 Porsche 911 Carrera T starts at $103,150.
When Can You Get It?
Spring 2018 for both cars. Porsche is accepting orders right now.
Add It to Your Shopping List Because…
This version of the Panamera is the most powerful and the most spacious. High-performance hybrids are the future.
Regarding the 911 Carrera T, it could easily become a collectors' model and go up in value. In the meantime, it will be superb fun.
Other Cars to Consider
2018 Mercedes-AMG E63 S Wagon -- Technically one size down from the Panamera and not a hybrid, but for a combination of cargo space, style and high-level driving abilities, this 603-hp beast is pretty special.